BAKING WITH KIDS – EASTER BARK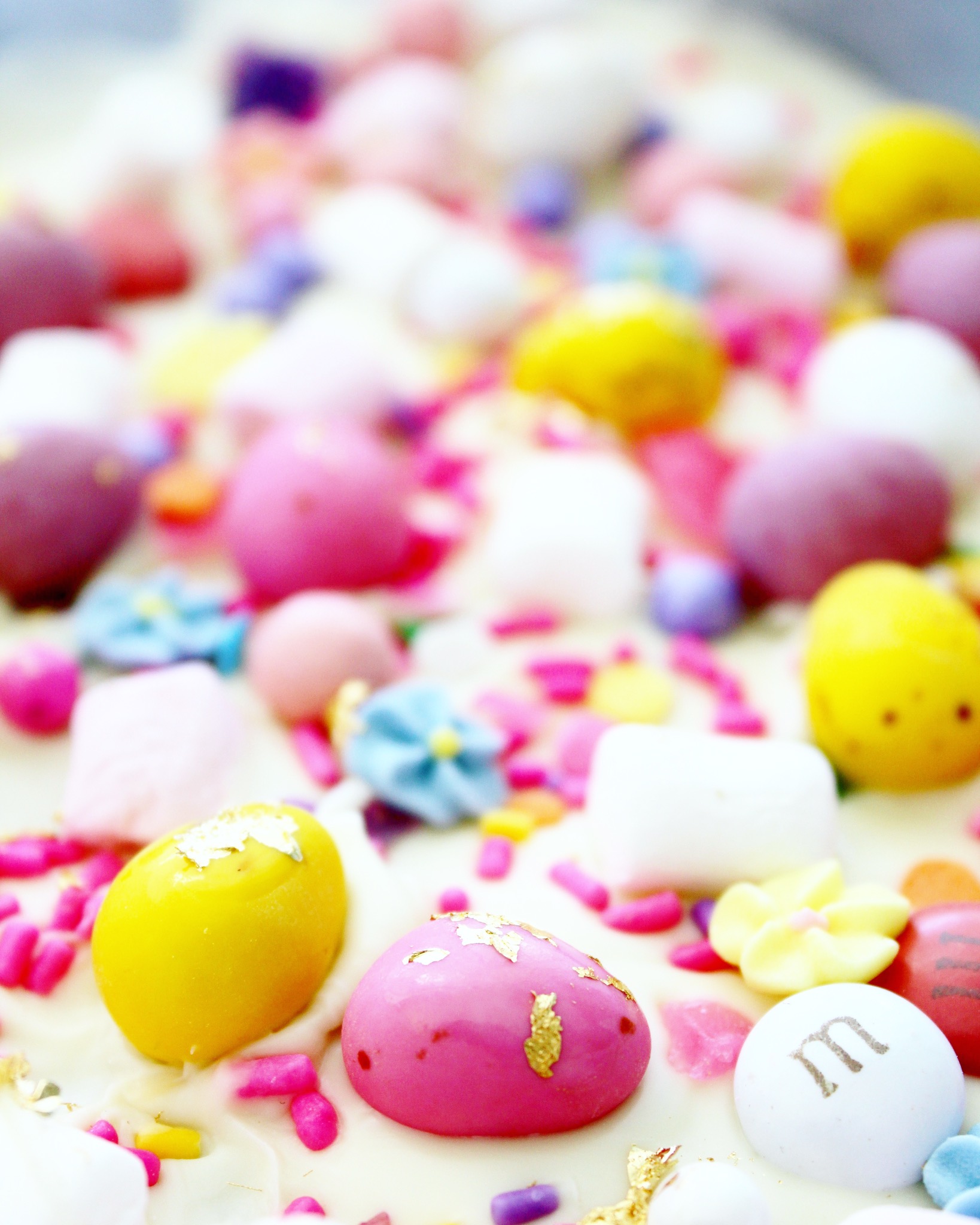 Easter bark – I first made this delicious Easter treat a few years ago. My kids and I now make a batch every year and it makes for a super cute gift idea for their teachers or grandparents. I like to present ours in a simple cellophane bag with a cute pink ribbon (or you can use some cute Easter ribbon from a craft store).
In this batch we added gooey mini marshmallows, M&M's, rainbow sprinkles and a few mini easter eggs. I then added a little edible gold foil as I has some left over from Summer's birthday last year. If you don't have these ingredients you can add anything you like to your Easter Bark, crushed oreos, crushed easter eggs,  gummy lollies, what ever takes your fancy.
EASTER BARK RECIPE
EASTER BARK INGREDIENTS:
White chocolate melts
sprinkles
M&M's
mini easter eggs
edible gold leaf (optional)
mini marshmallows
PROCEDURE:
Melt chocolate into bowl.
Spread melted chocolate over baking tray (covered in baking paper) approximately 5mm thick.
Place sprinkles, mini eggs, marshmallows etc into melted chocolate.
Once fully set, break into pieces and enjoy your delicious Easter Bark!
For more Easter ideas with kids, you may also like this cute Easter Card craft activity with free printable I posted about HERE.
Enjoy, love ness X