easter chick craft activity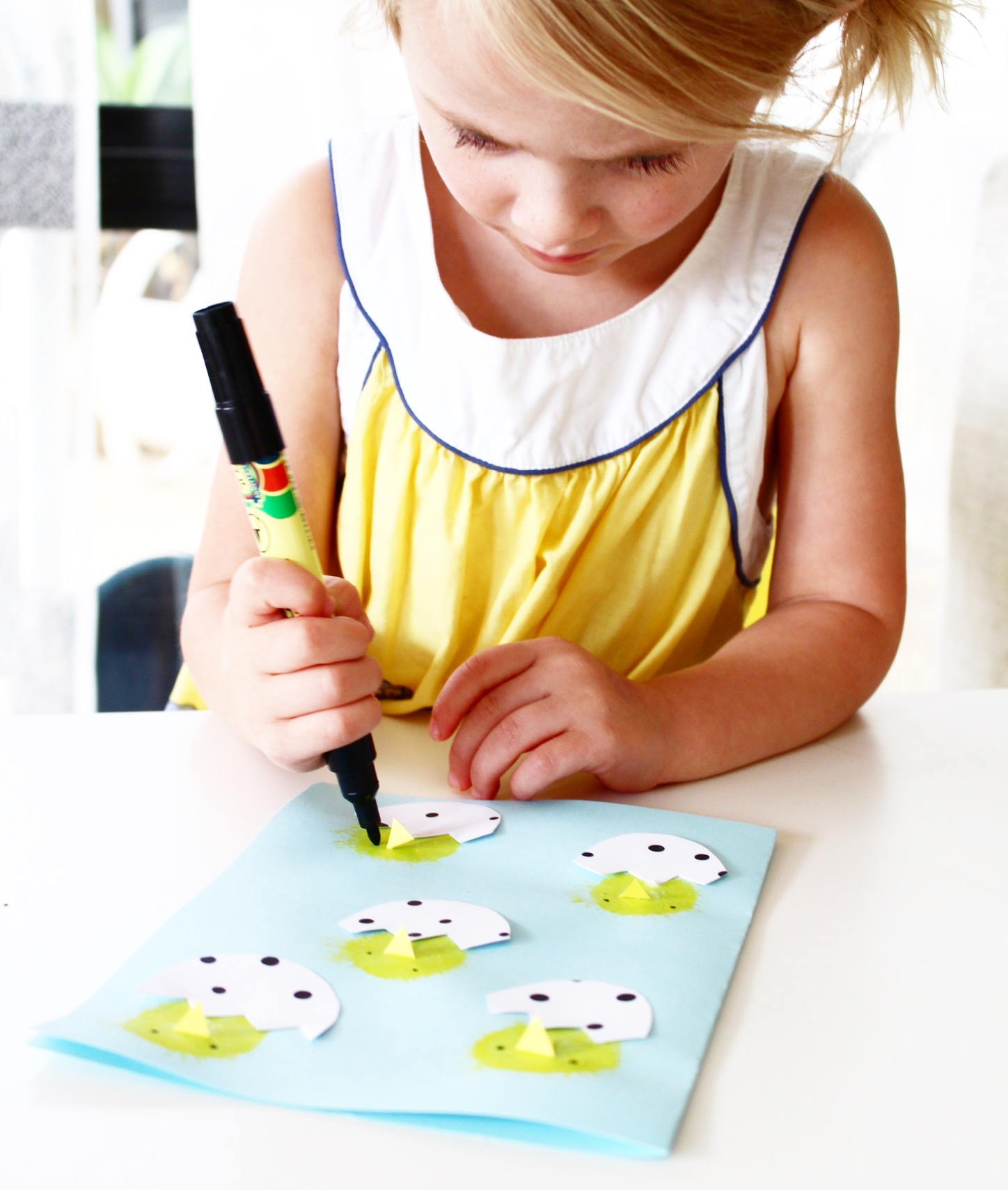 Back again! Sharing another fave of mine – this one's a total cracker! (I know, lamest joke EVER but it had to be done).
Anyway, here is another really cute craft activity you can do at home with your little ones during the Spring or Easter break. Perfect for toddlers or preschoolers, this craft activity helps build fine motor skills and doesn't require heaps of drawing to achieve success – just two dots is all they need to do (unless you want to make some stand alone chicks, but that is pretty simple too).


easter egg card materials
YOU NEED:
coloured craft paper
yellow or orange paint for the chicks
1 pom pom
1 peg
yellow or orange paper (for beaks)
Glue
easter egg card procedure
TO MAKE THE CARD:
Fold 1 piece of A4 or coloured card or paper in half and use as the card.
On the front – use the pom pom and peg to stamp a few chicks on the card (don't over crowd).
Once paint is dry, cut out egg shapes (or use the free printables below) out of coloured card/paper and cut in zig zig style to create 'cracked eggs'.
Glue eggs just beneath the chicks.
Attach beaks.
Draw eyes (and legs if some chicks are left without the shell).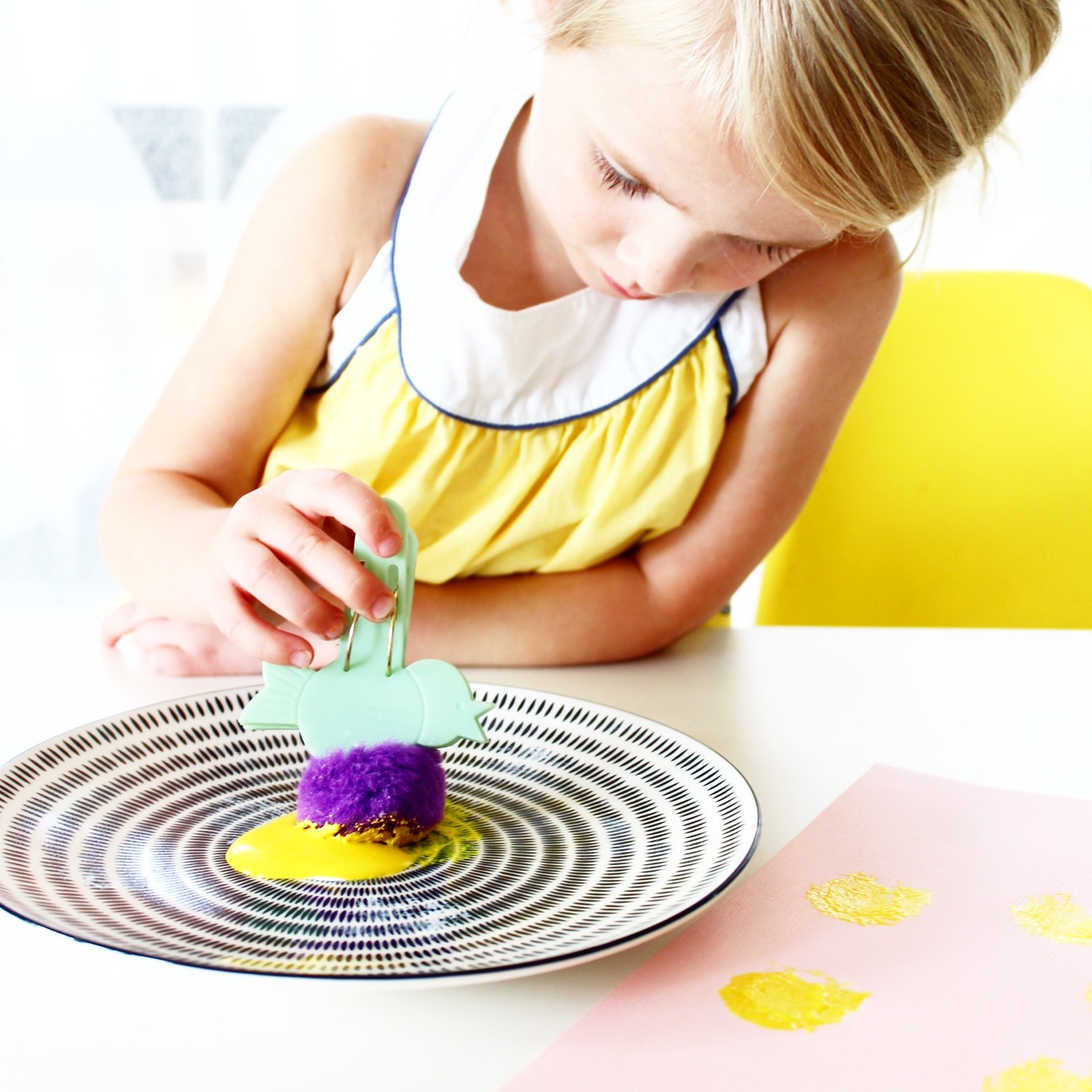 Gimme My Free Easter Egg Printables
For more craft activities you may like this cute Rainbow Craft idea HERE.
Enjoy your week, love Ness X