With the month drawing to an end (how crazy fast does time go right!) we are about to start something new on our blog – the sharing of some of our most loved kids rooms from around the world. That's right, we will be scouring the globe to showcase our favourite kids interiors that are all kinds of A-MAZE-ING!
The first to feature is the incredibly sweet nursery of Melissa Zagari's daughter, Sienna.
Melbourne based mother of two Melissa, has created a crisp, bright nursery for two year old Sienna. Filled with pops of pastel delight and sprinkled with a hint of glittering gold, this stunning nursery is any little girl's dream. Just take a look below!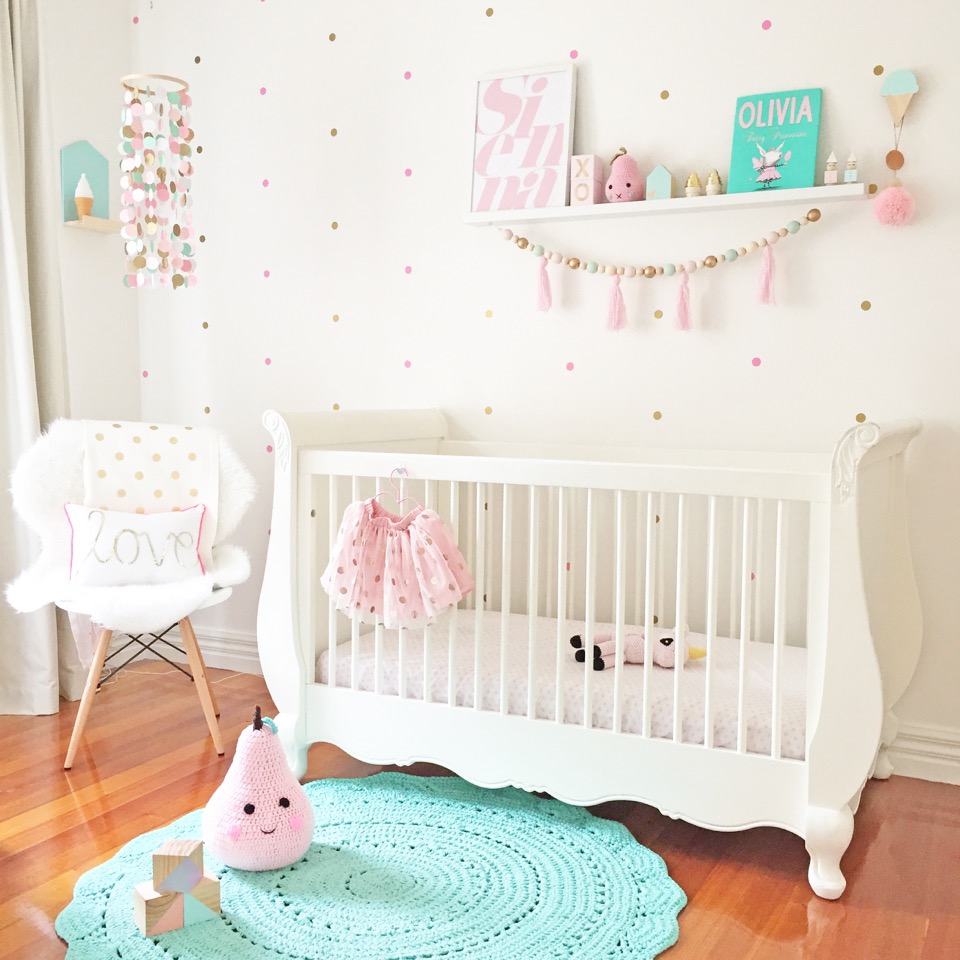 FAVOURITE INTERIOR DESIGN TIPS:
Melissa kindly shared her favourite interior design tips to create this look which include using fresh white walls and having an allocated area for shelving to display decor items.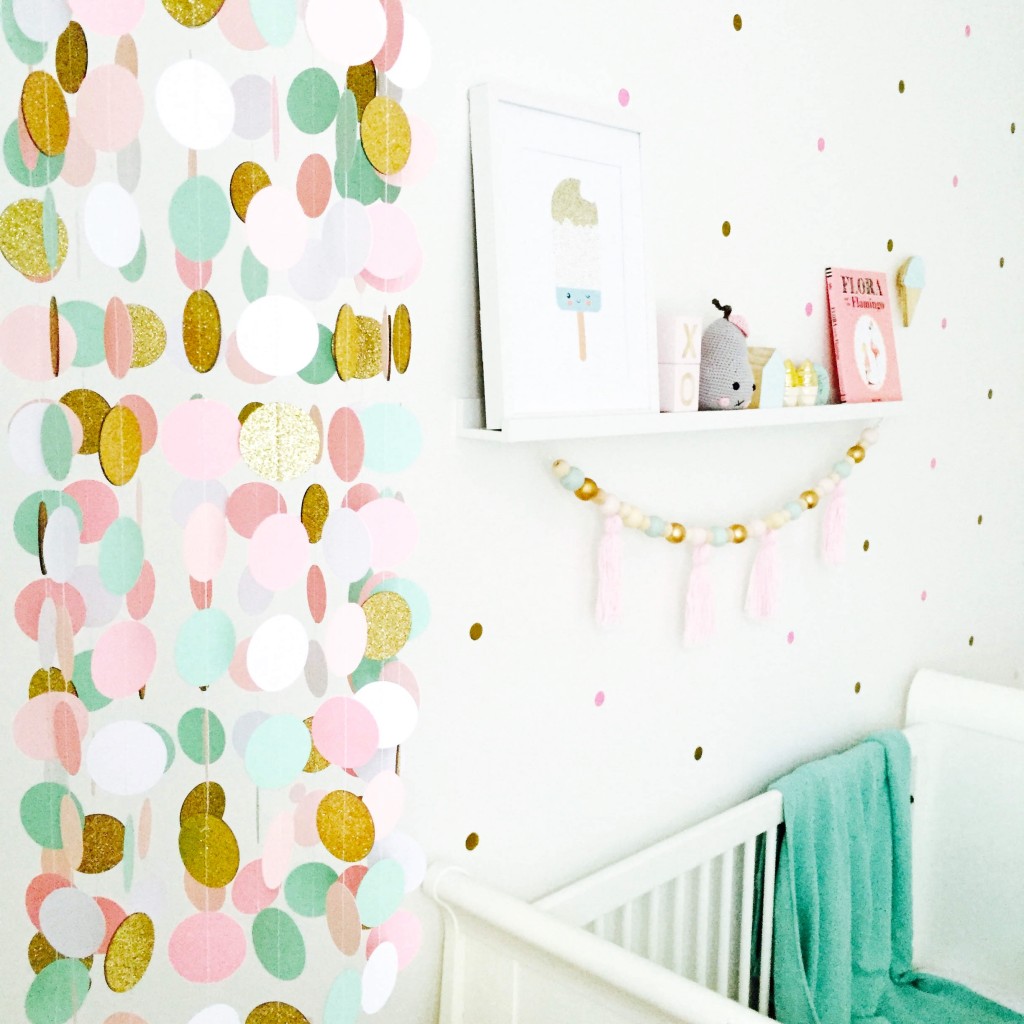 Acting as a blank canvas, these crisp white walls allow Melissa to introduce any colour scheme into the interior with other decor items such as wall decals, prints and bed linen.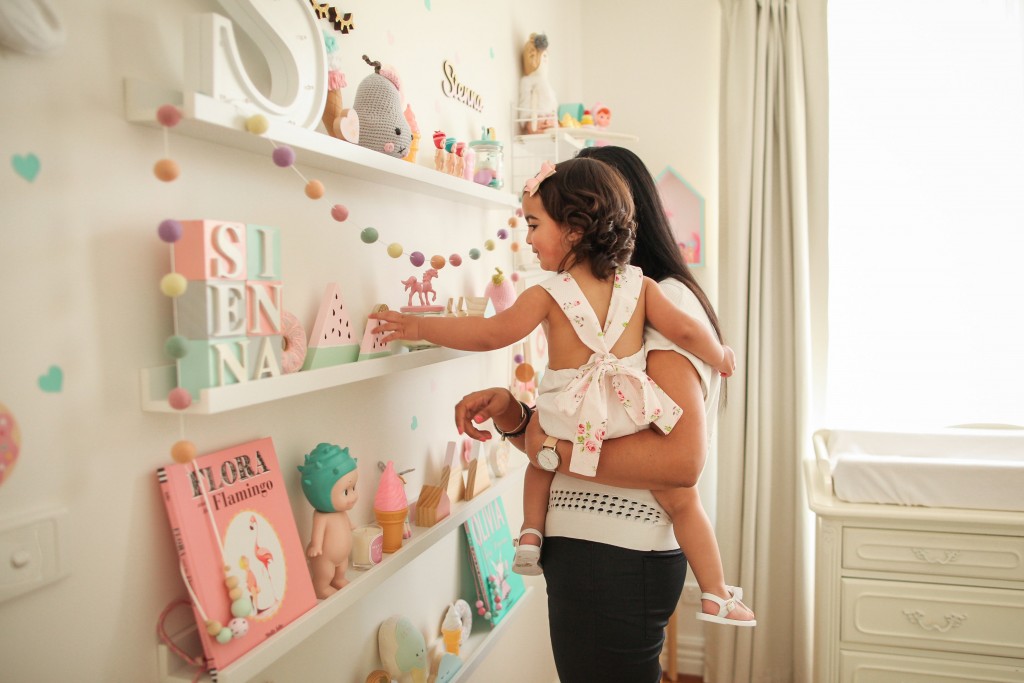 Multiple wall shelves are used as feature displays, showcasing found treasures, toys, books and on trend decor pieces. This popular nursery feature means Melissa can easily rearrange and update the look of her daughters nursery on a regular basis.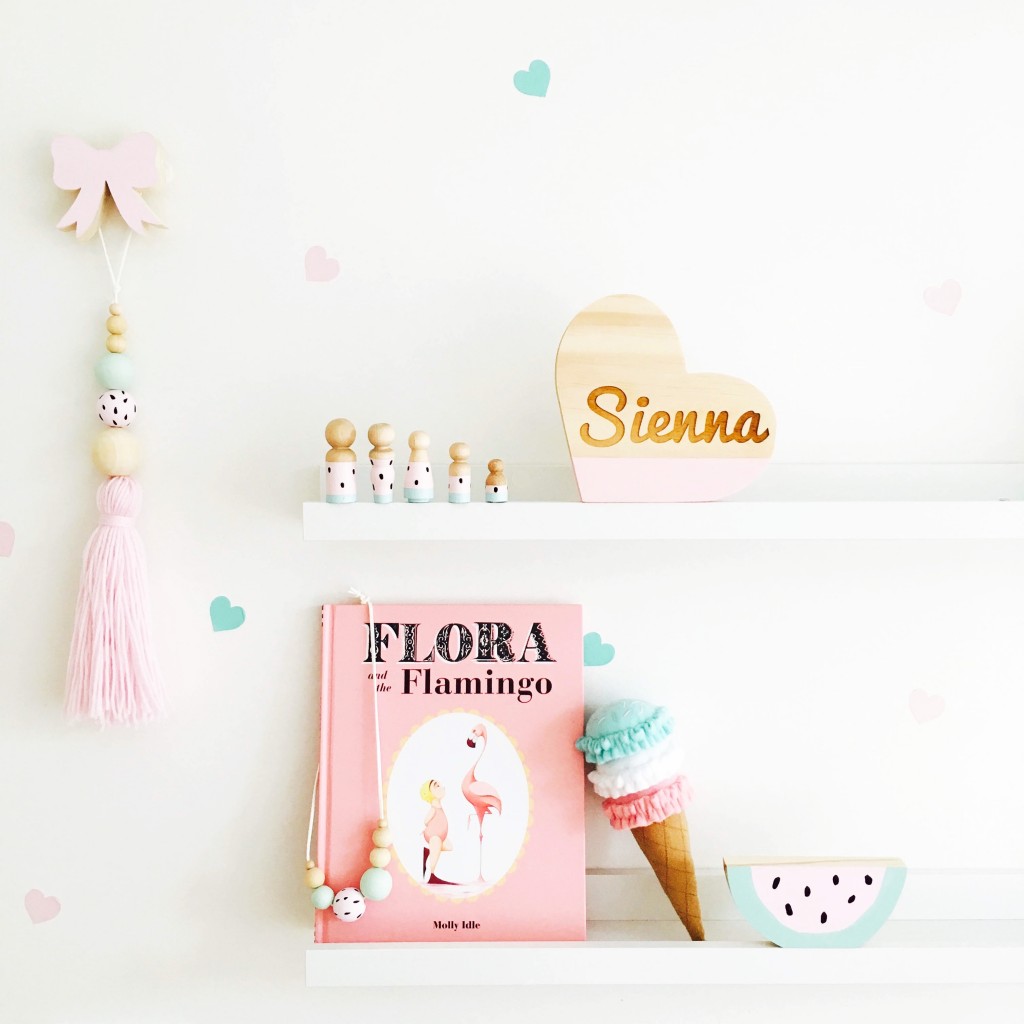 These two simple interior design techniques are easy to apply and are perfect for anyone who loves to frequently update or change the look of their child's room.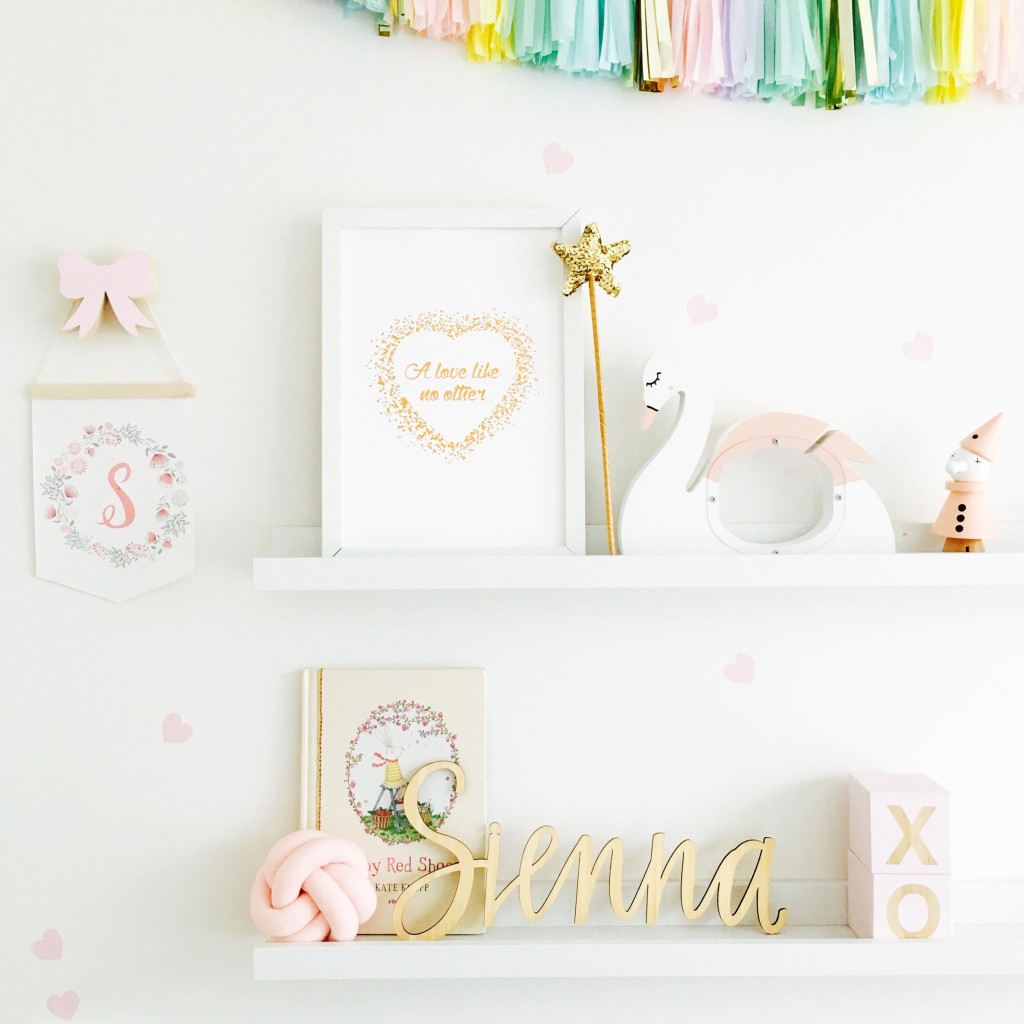 To find out the details of Melissa's favourite interior stores, be sure to check out her incredibly inspiring instagram feed @mel_zag. Filled with little squares of interior eye candy her feed is THE PERFECT CHOICE for any one after a little interior inspiration!
Thanks for stopping by!
Love ness X
Note: All images are credited to Melissa Zagaria
Who are your interior crushes?