Girls Room Reshuffle
As always there's a lot of reshuffling in our home, so today I thought I'd do a super quick post to share a few pics of my latest reshuffle in the girls' bedroom.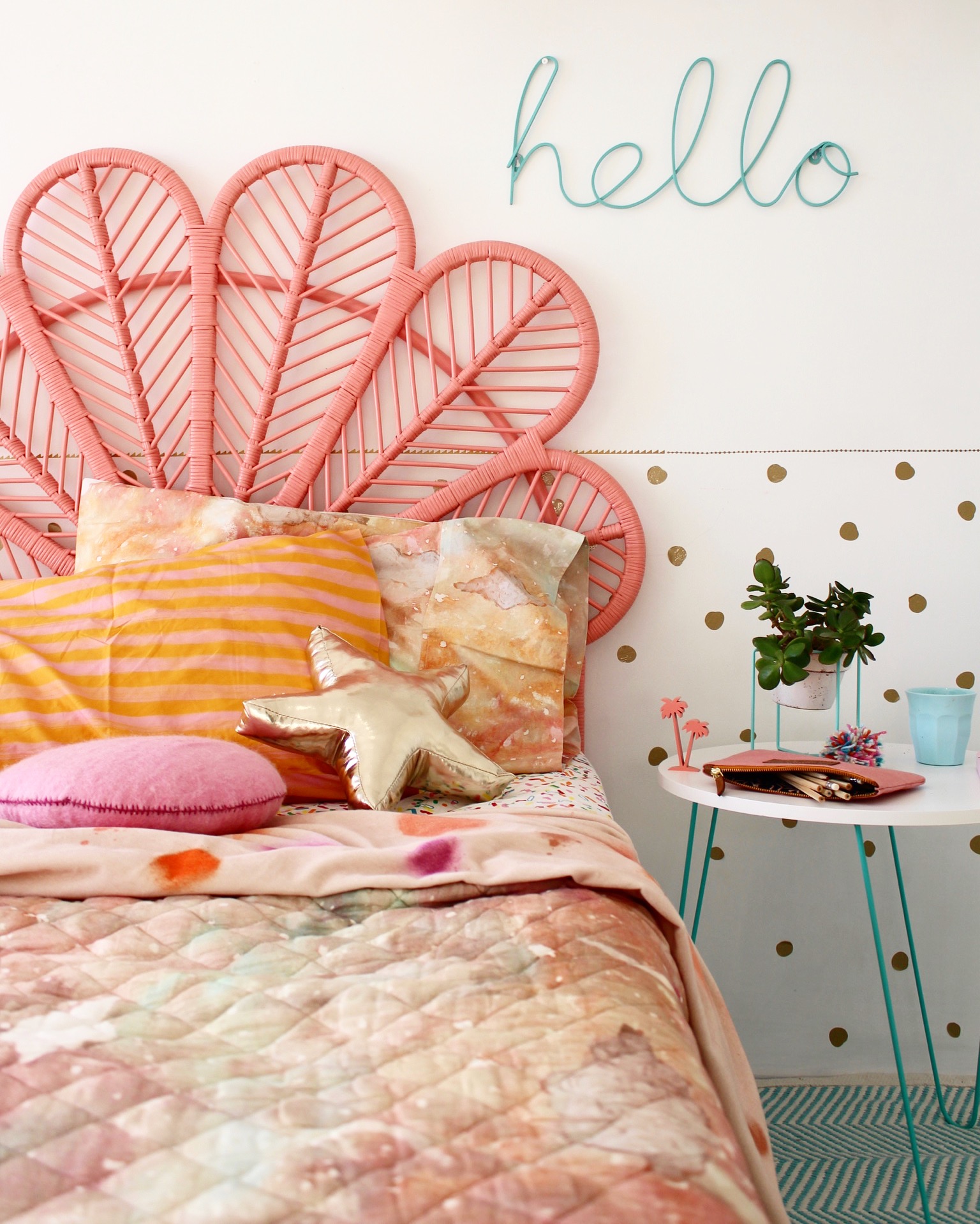 Basically, this petal bedhead (which was in Summer's room)  is now upstairs. While I'm absolutely loving how the bedhead contrasts so beautifully against the charcoal wall, we are about to put our home back on the market so a more 'buyer neutral' colour scheme is on the cards. I have already done a few test patches for different colour options, and once it is complete I will try to get it up on the blog. Until then, I'll pop a little 'shop the look' at the end of this post, with a few of the key pieces I used to create this room.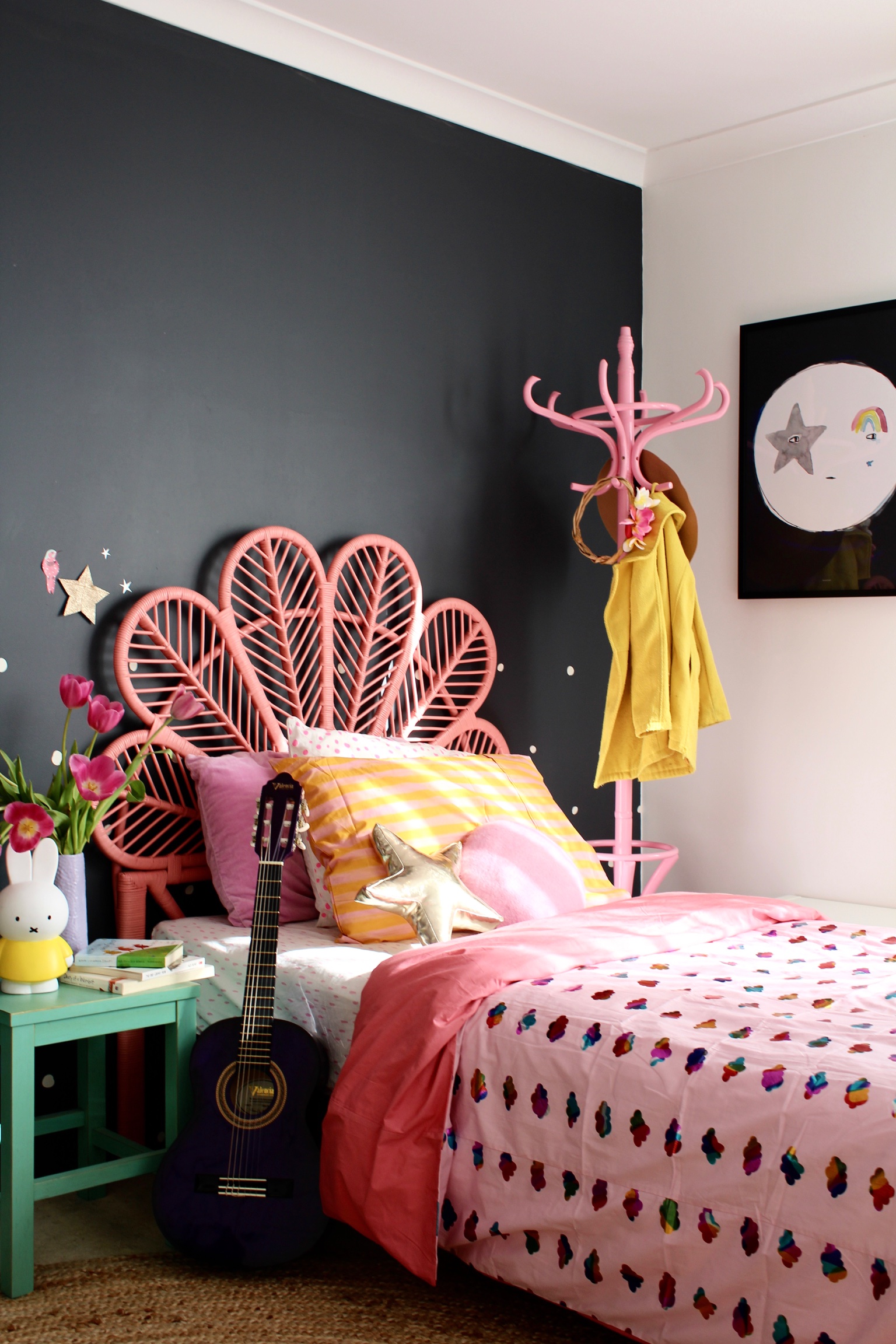 Hope to see you again, thanks for stopping by,
love Ness X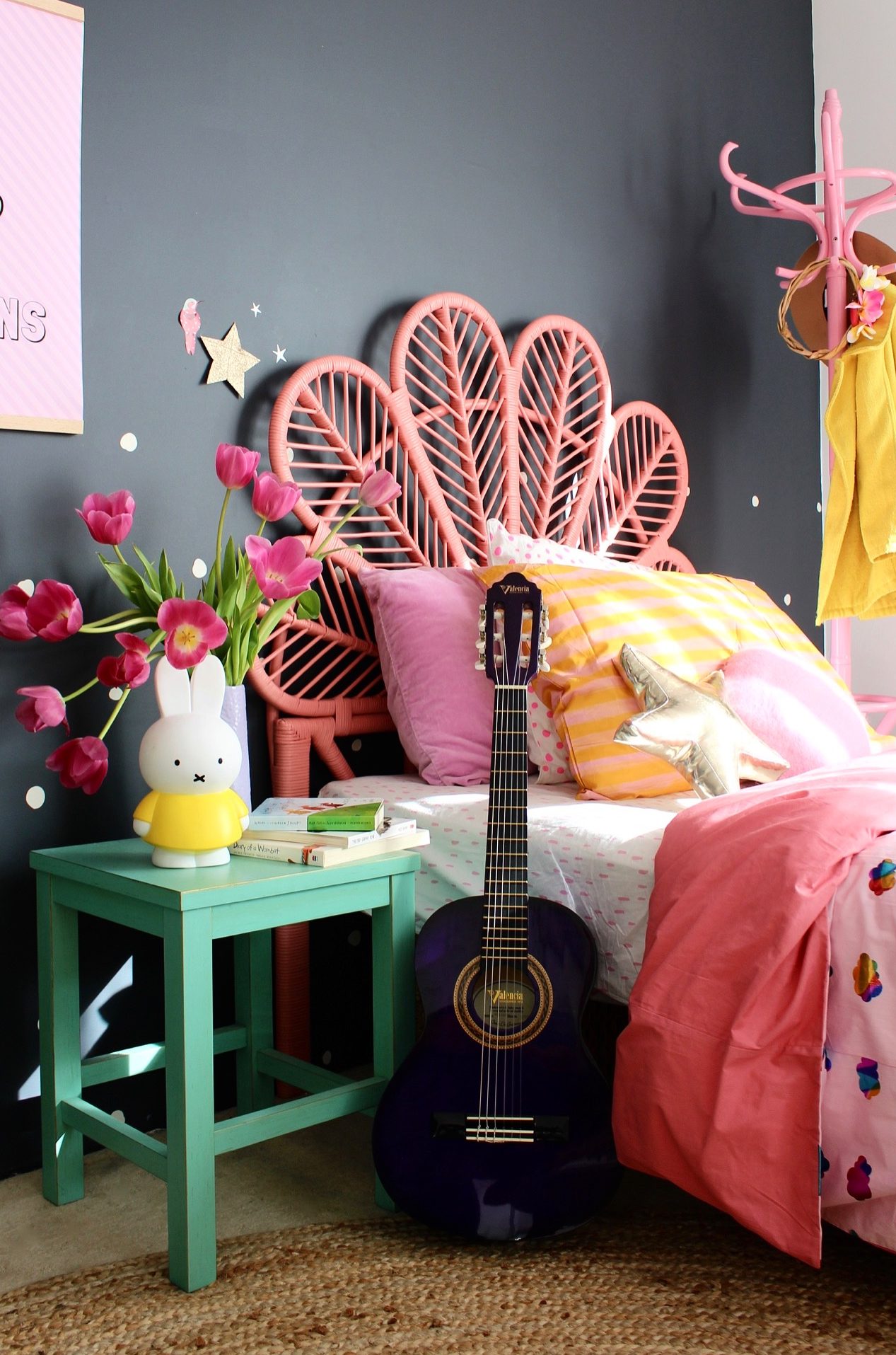 ABOVE: Two of my all time faves – Kip and Co bedding and Family Love Tree bedheads – doesn't get any better!
ABOVE: my little bed tester, Indi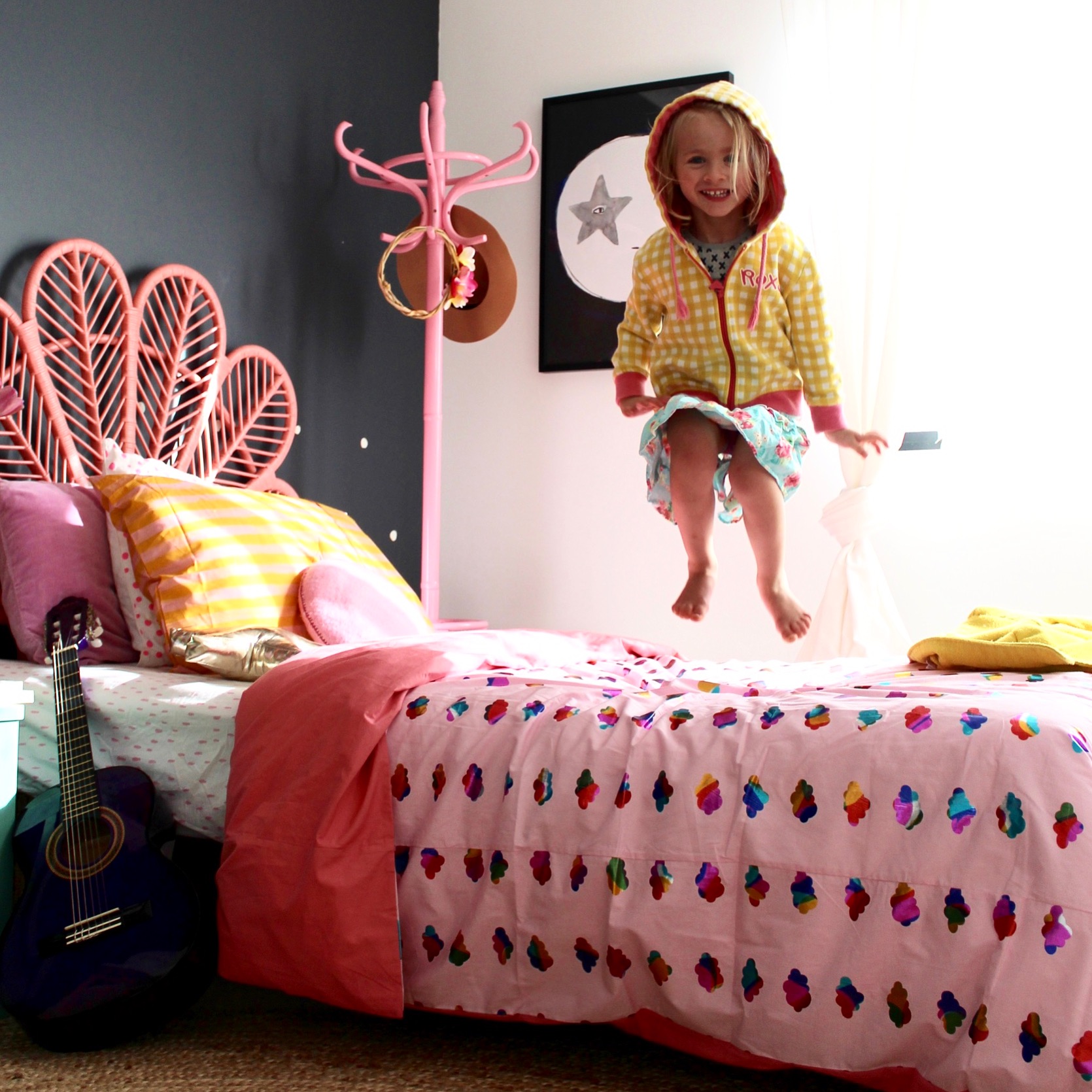 ABOVE: Jumping on the bed worthy, TICK!
If you would like to see what this bedhead looked like in Summer's room you can check out this post HERE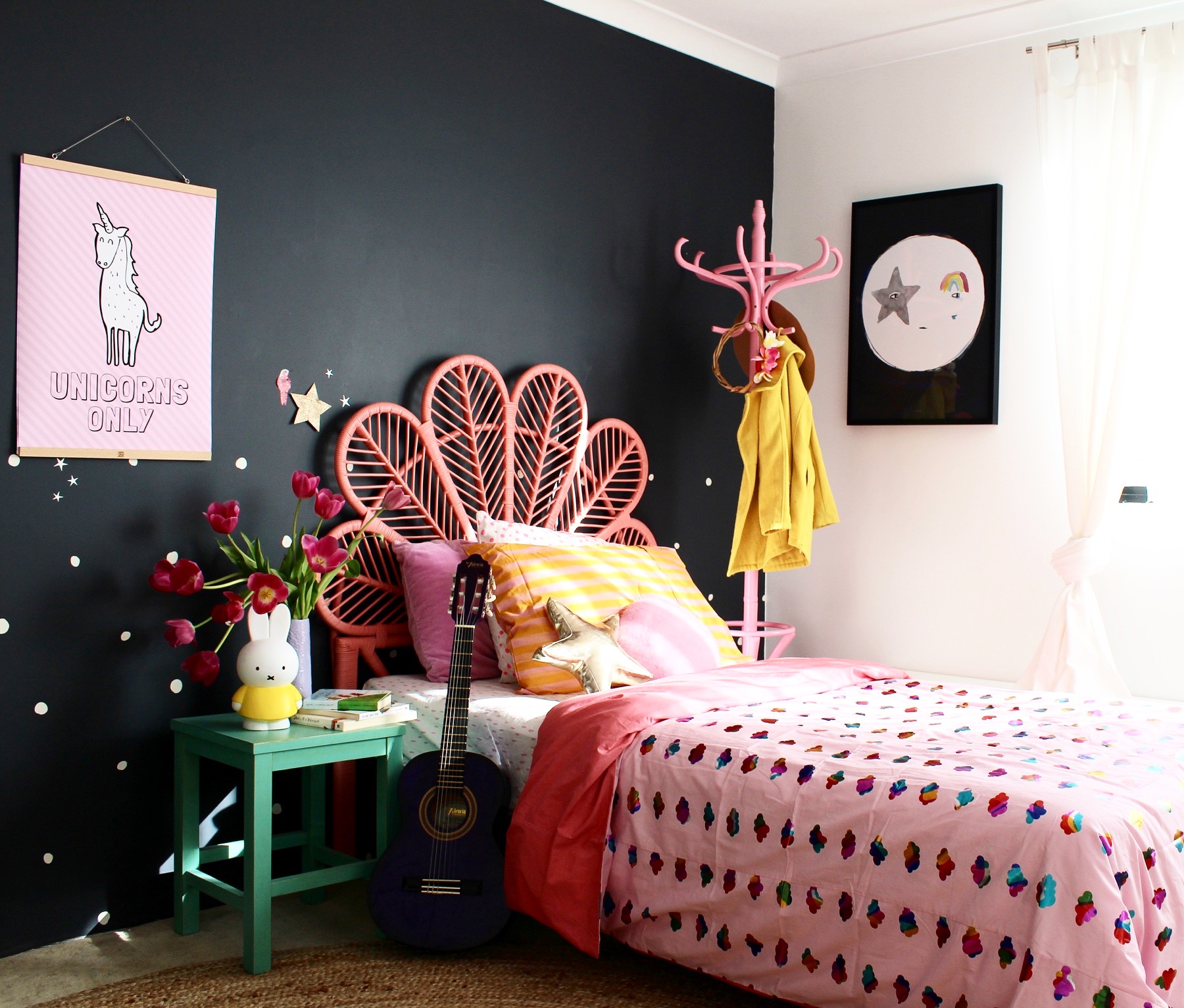 Or… to see what Indi's space looked like before check out these posts HERE and HERE
---

shop the look below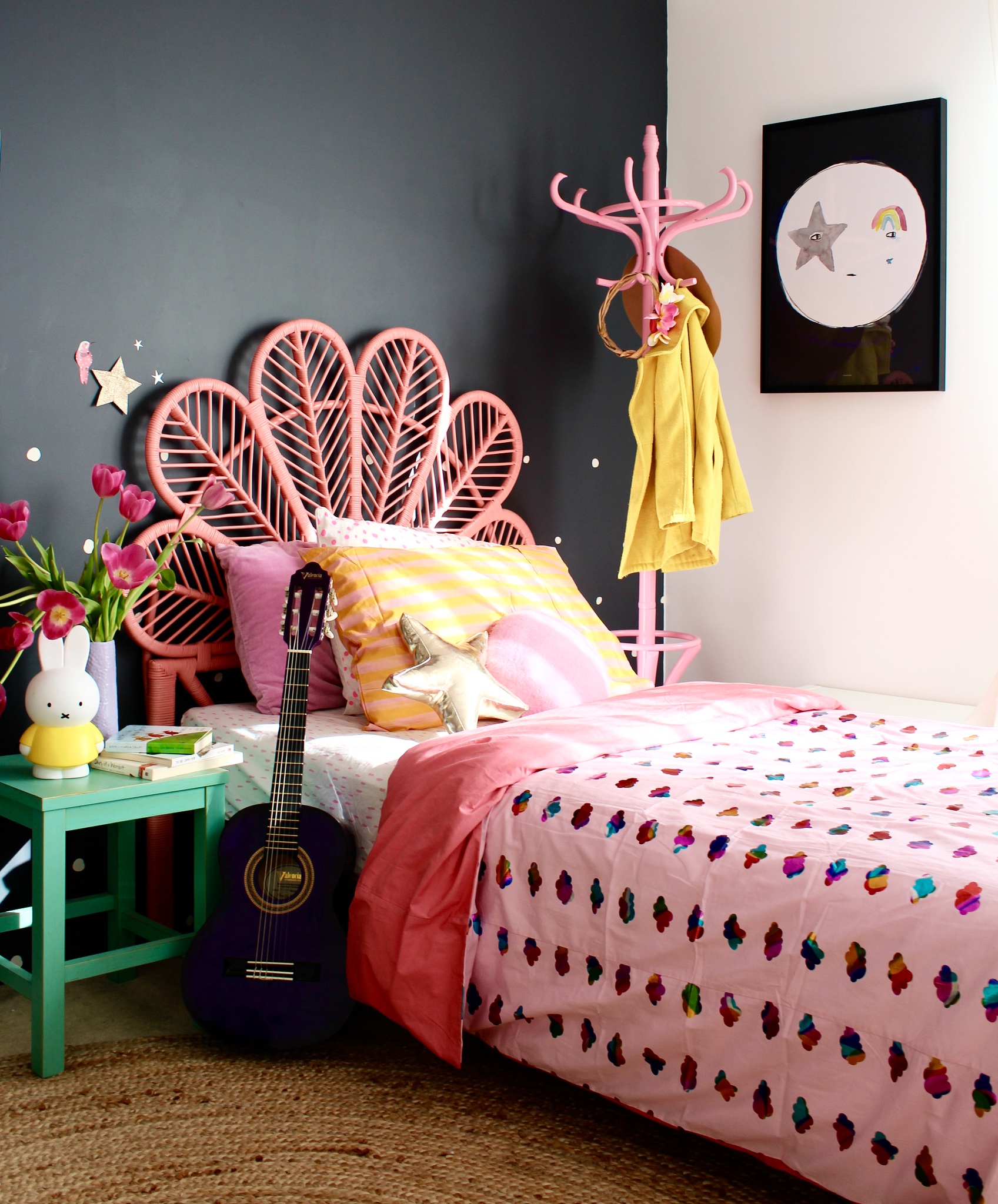 Petal bedhead HERE | Rainbow Bedspread HERE |  Where is the Green Sheep Board Book HERE  | Jute Rug HERE | Star Cushion and spotted pink sheet HERE | MIFFY money box HERE | Pax and Hart Print HERE | Black Frame HERE | Unicorns Only Print HERE