Modern Boho for Minis – AW Makeover
Some of you may remember at the start of the year I had been working on redoing Summer's space. Well, it has changed quite a bit since then and the latest look I have created for her is all about upping the cosy factor by adding a few warmer Winter layers with still having some fun with colour.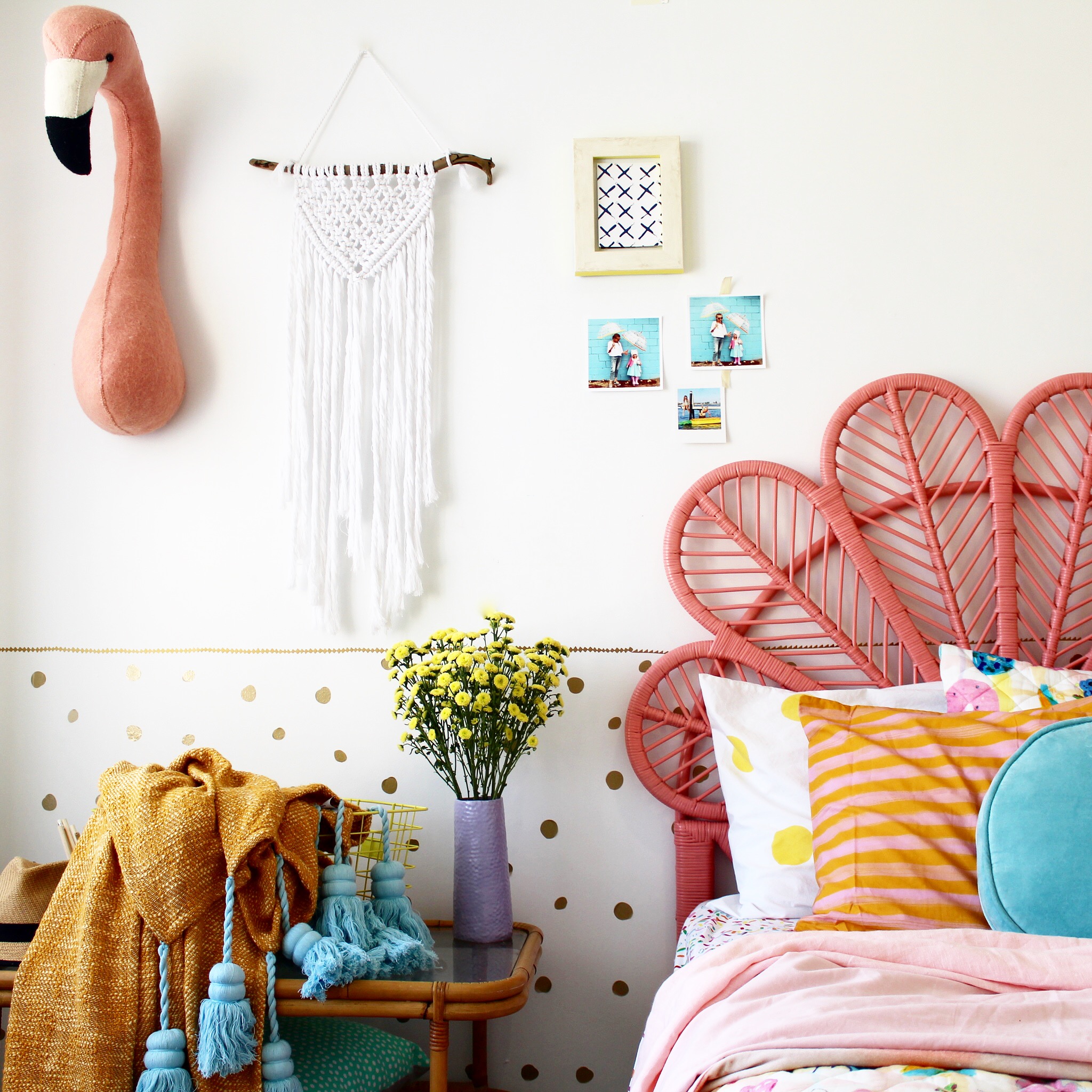 Who is Summer?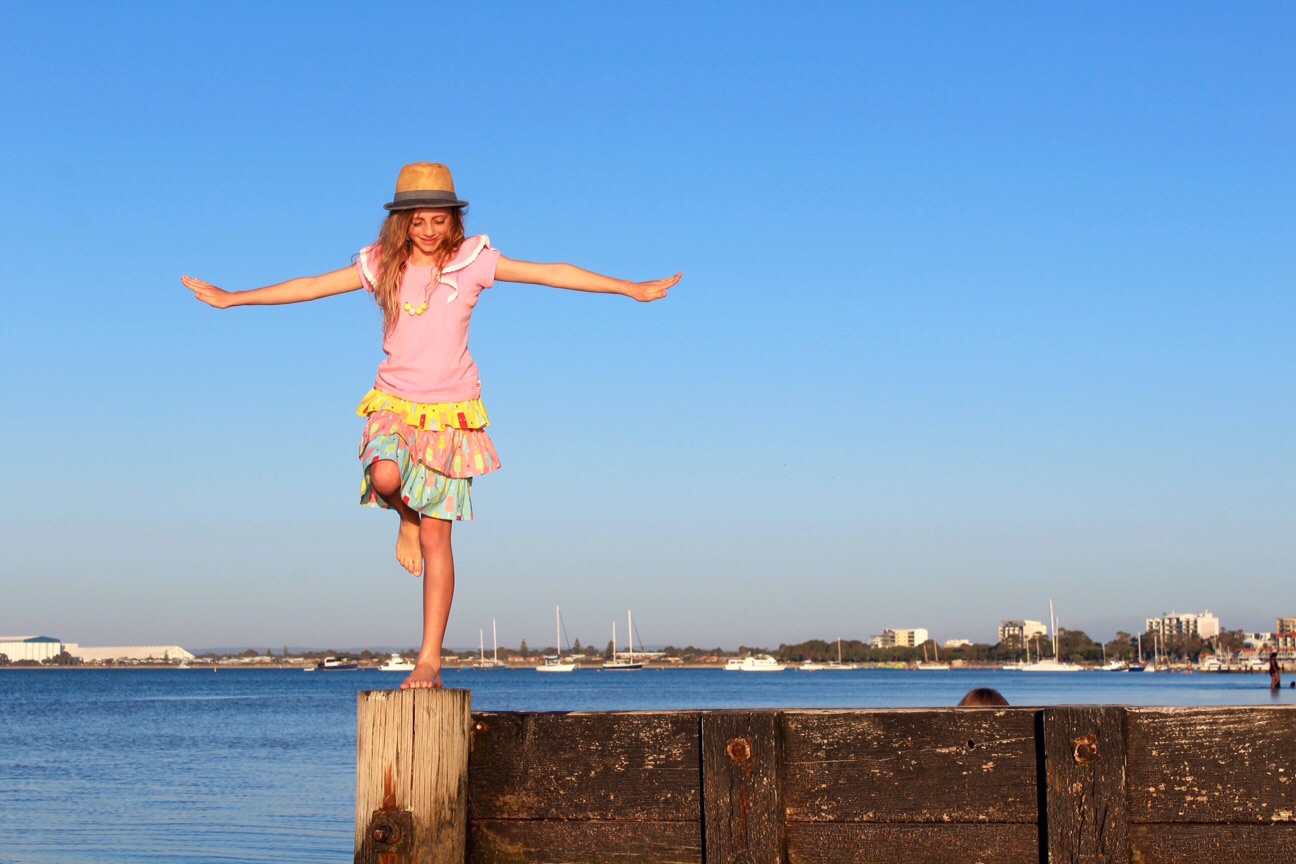 Summer (pictured above) is my biggest babe, my little beach lover, nature girl, the calm of our crazy, the artist of the house.
Soon the be eleven (gasp) she is definitely moving away from the 'little kid' look and prefers something a little more refined, but still with a hint of playfulness and fun. She has two favourite colour combos. Peach and mint AND tangerine and lilac. So what's an indecisive mum to do, try using them both!

the look: a modern boho tween room, jam packed with COLOUR!
The first thing I did to create this look was to swap her old bedhead with a new one I picked up in the Easter sales. I had been lusting after these petal bedheads for EVER and was stoked to finally have one.
To be honest, I was a little nervous of the colour, purely because it was a big move away from my favourite Bora Bora blues. But, my girls LOVE this colour so I thought I'd give it a go, knowing a change is as simple as a spray of paint. It sure taught me a thing or two about going out of your comfort zone as the colour looks AMAZING! And I too LOVE it!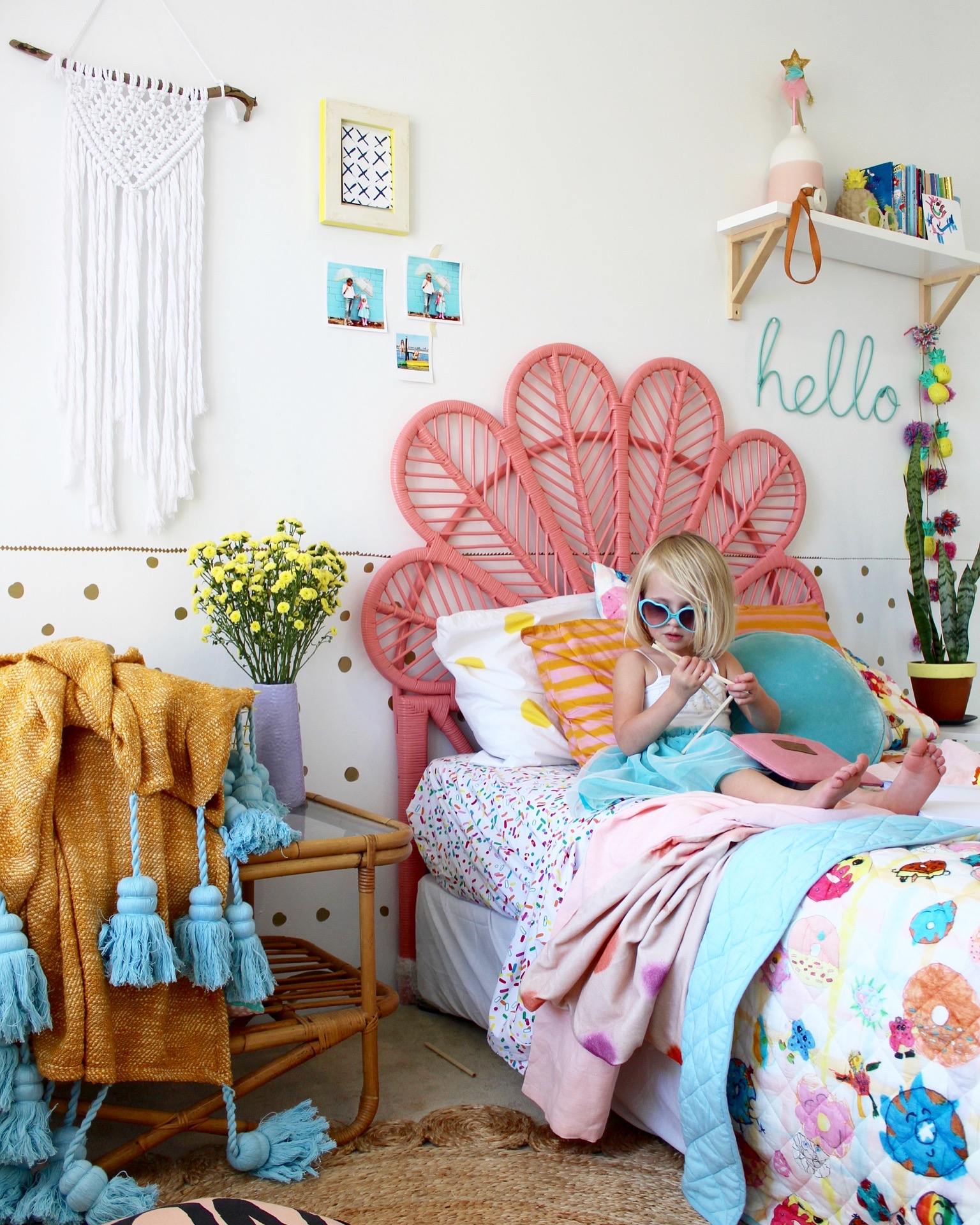 Once the bedhead was up, I then used a few fave KIP and CO pieces to load the room with layers of Winter warmth. Renowned for their edgy cool factor, their ability to think outside the square and their AMAZING use of colour, I knew KIP and Co's huge selection of bedding would have the perfect goods to help create the look I was after.
Two of the things I absolutely LOVE include the ever so cool KIP and CO tassle throw and the stripey strokes pillow case as they helped to balance the new colour scheme so well. Not to mention that DONUT EAT ME bedlinen. I mean, talk about adding a dash of fun into a kids space!
With the help of my three year old side kick Indi, we changed the bedding around a few times. We played with the throw pillows, rearranged the wall decor and created a couple of different looks (which I will upload later) to see what Summer preferred.
I also added a few fave photos and some things the kids had made to personalise her room. To complete the look one of our old rugs were used to help ground the empty floor space and added a little greenery to inject her room with life.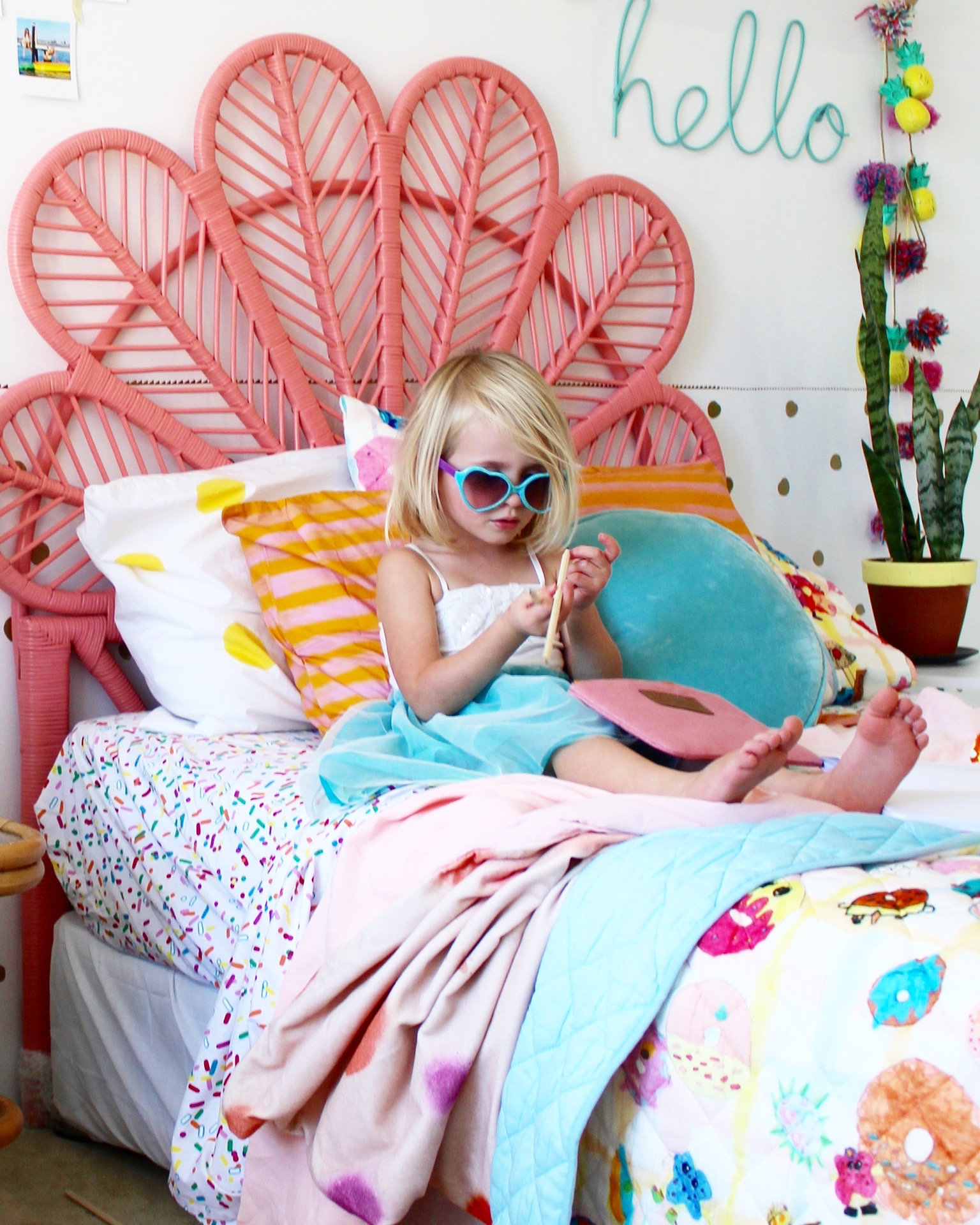 ABOVE: my little sidekick Indi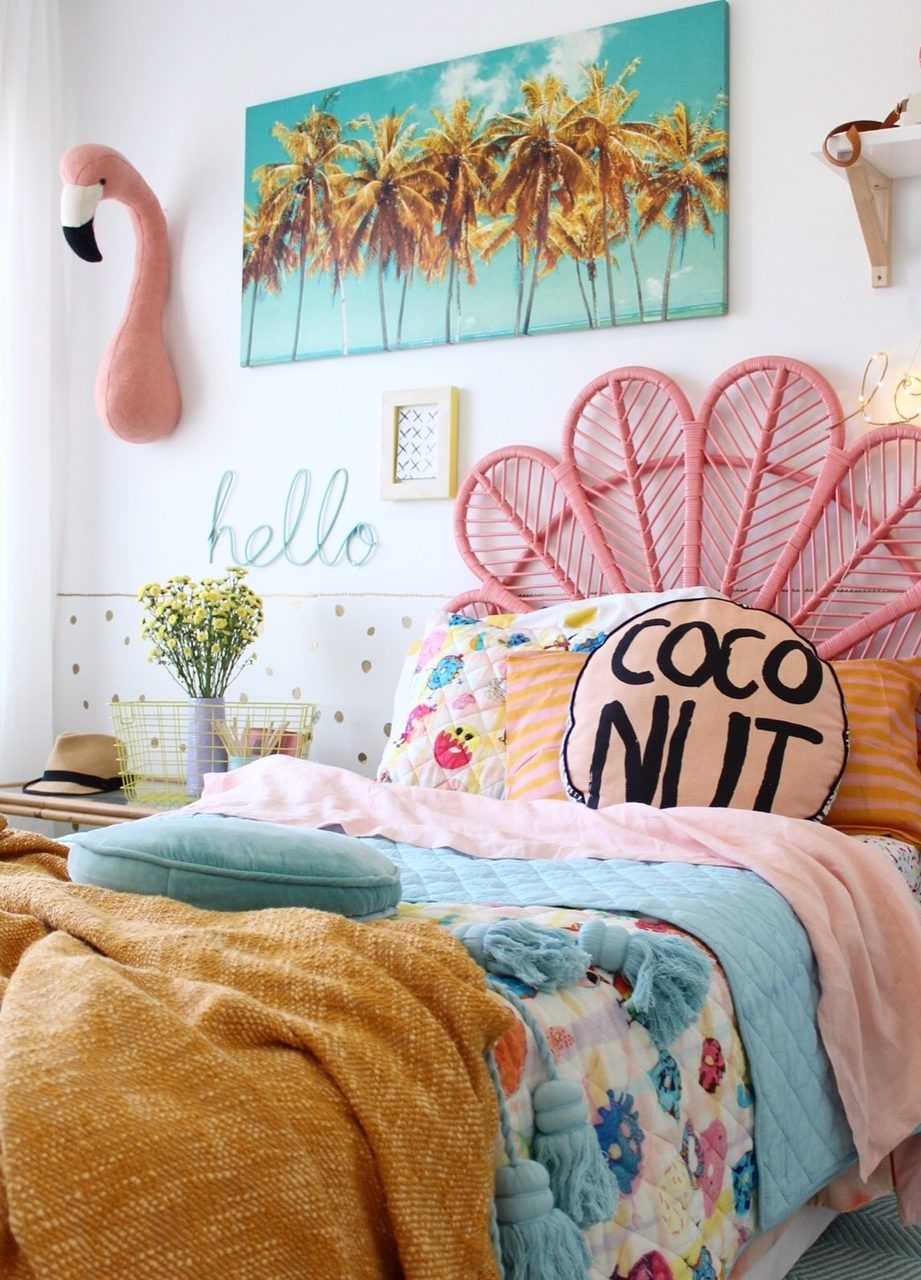 ABOVE: look one – hello palms and coconuts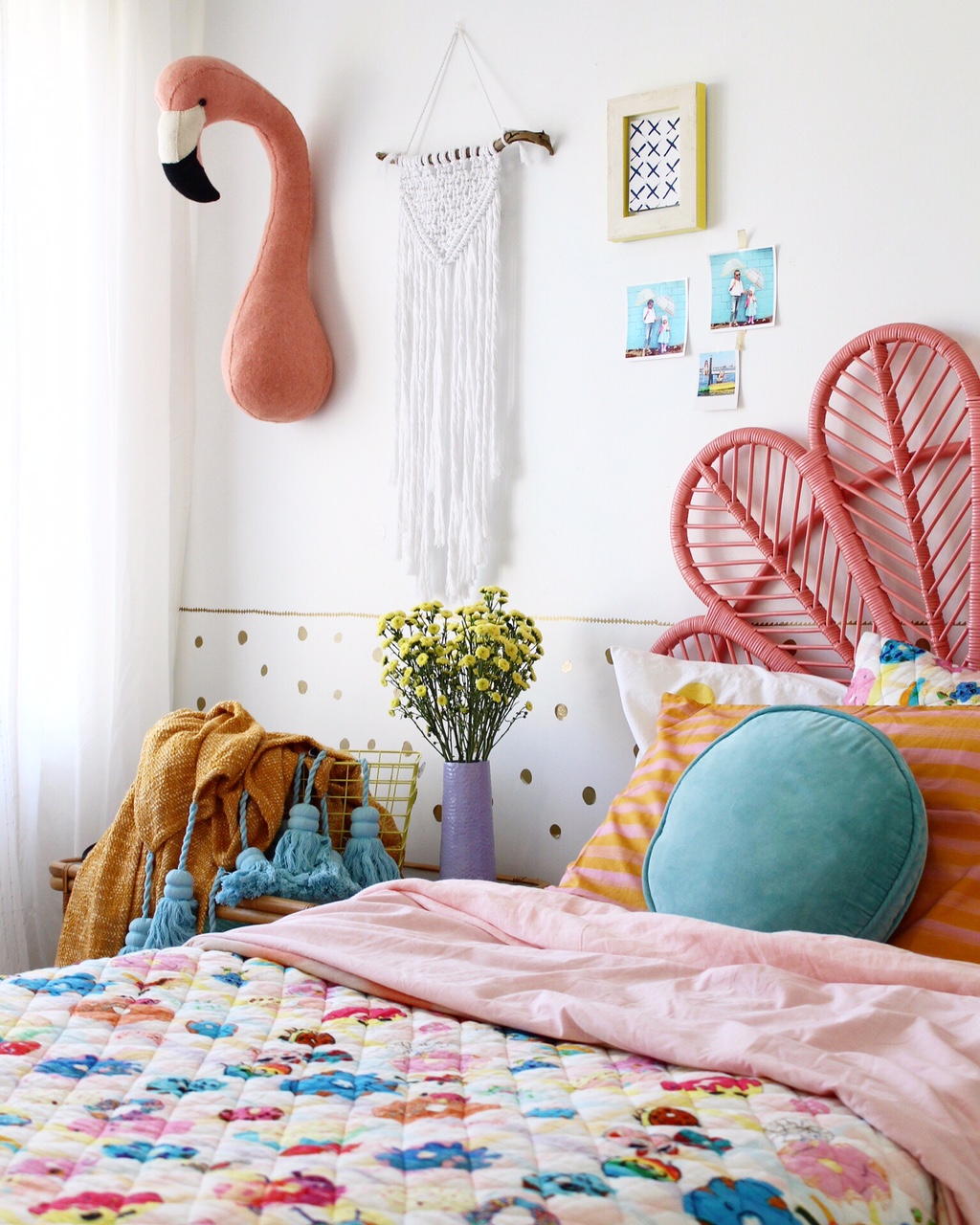 ABOVE: look two – boho macrame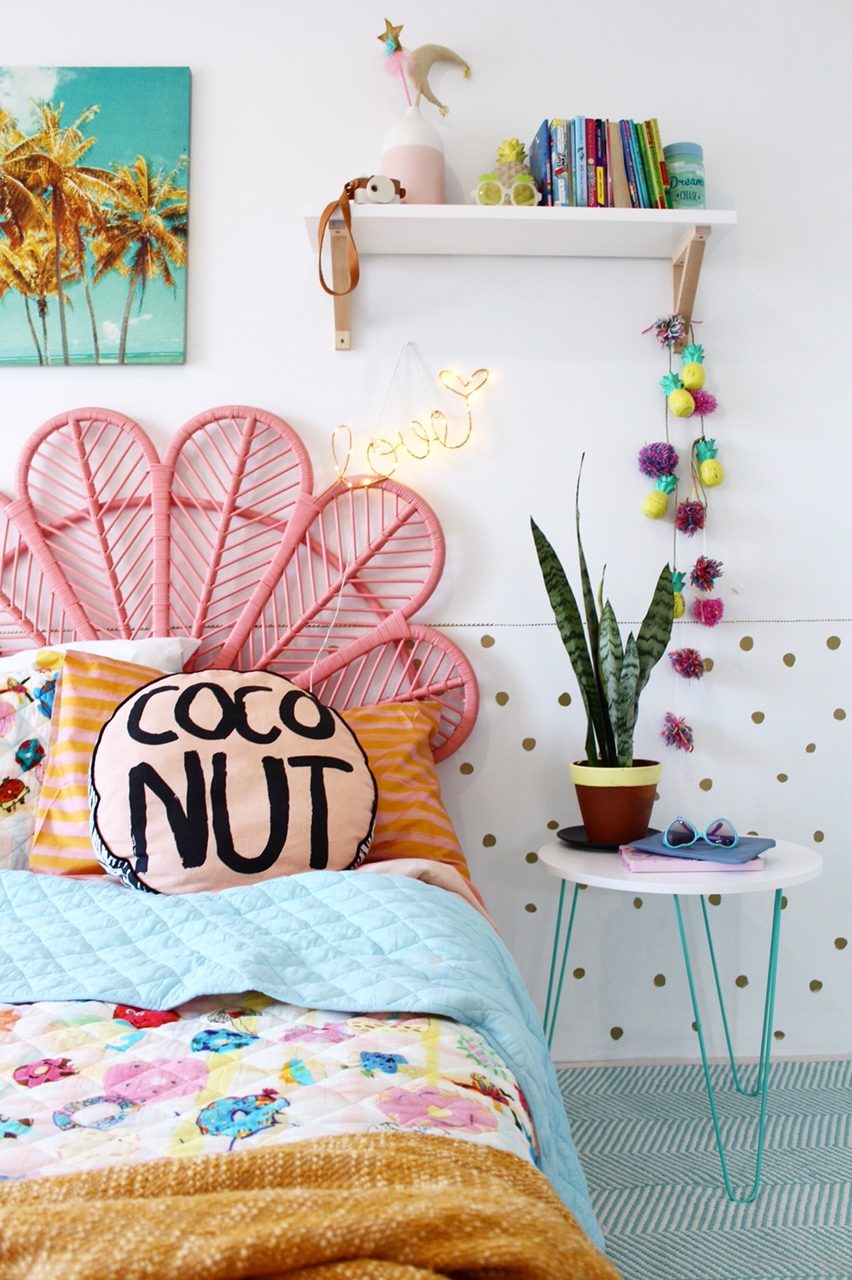 ABOVE: Let your kids DIY their own pom garland to personalise their space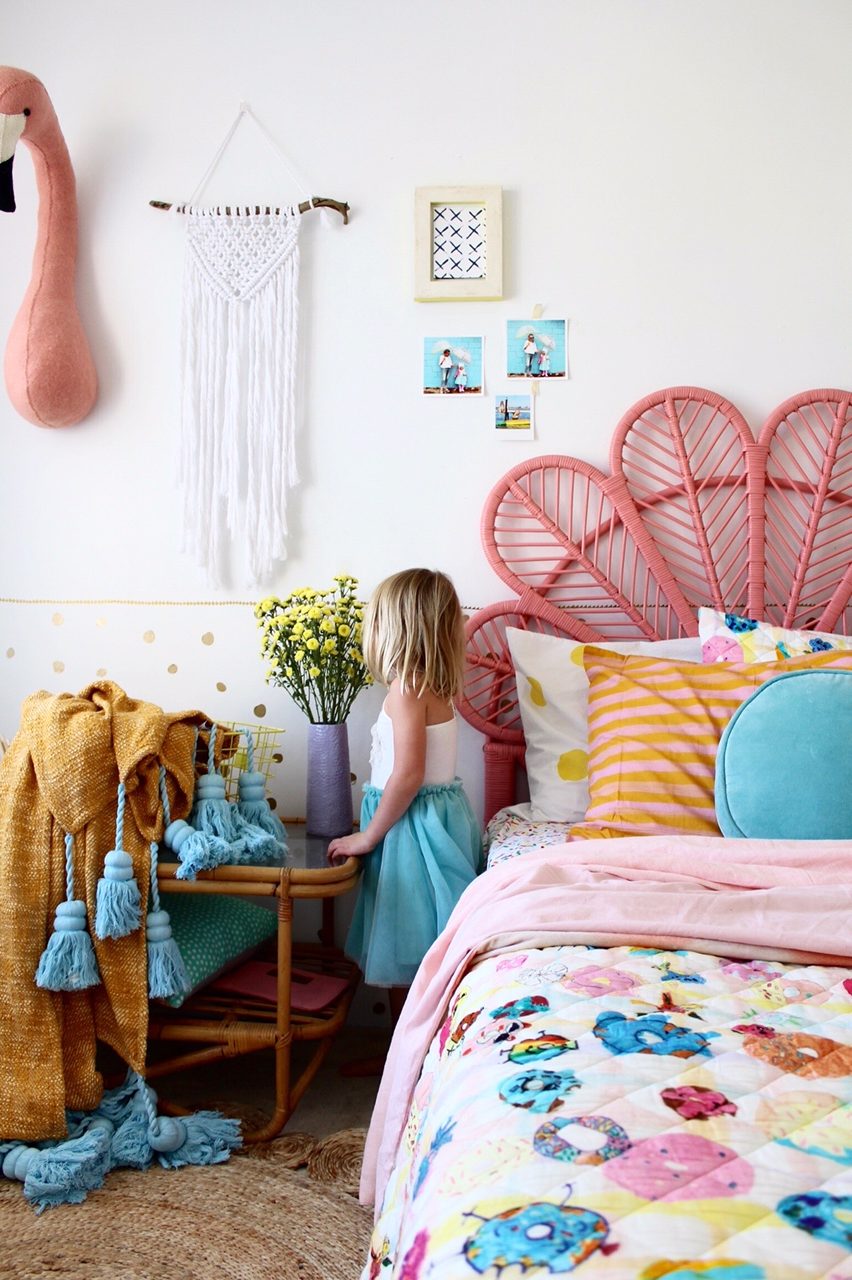 ABOVE: Spray paint an old vase and a bright bunch of flowers for a little extra colour POP!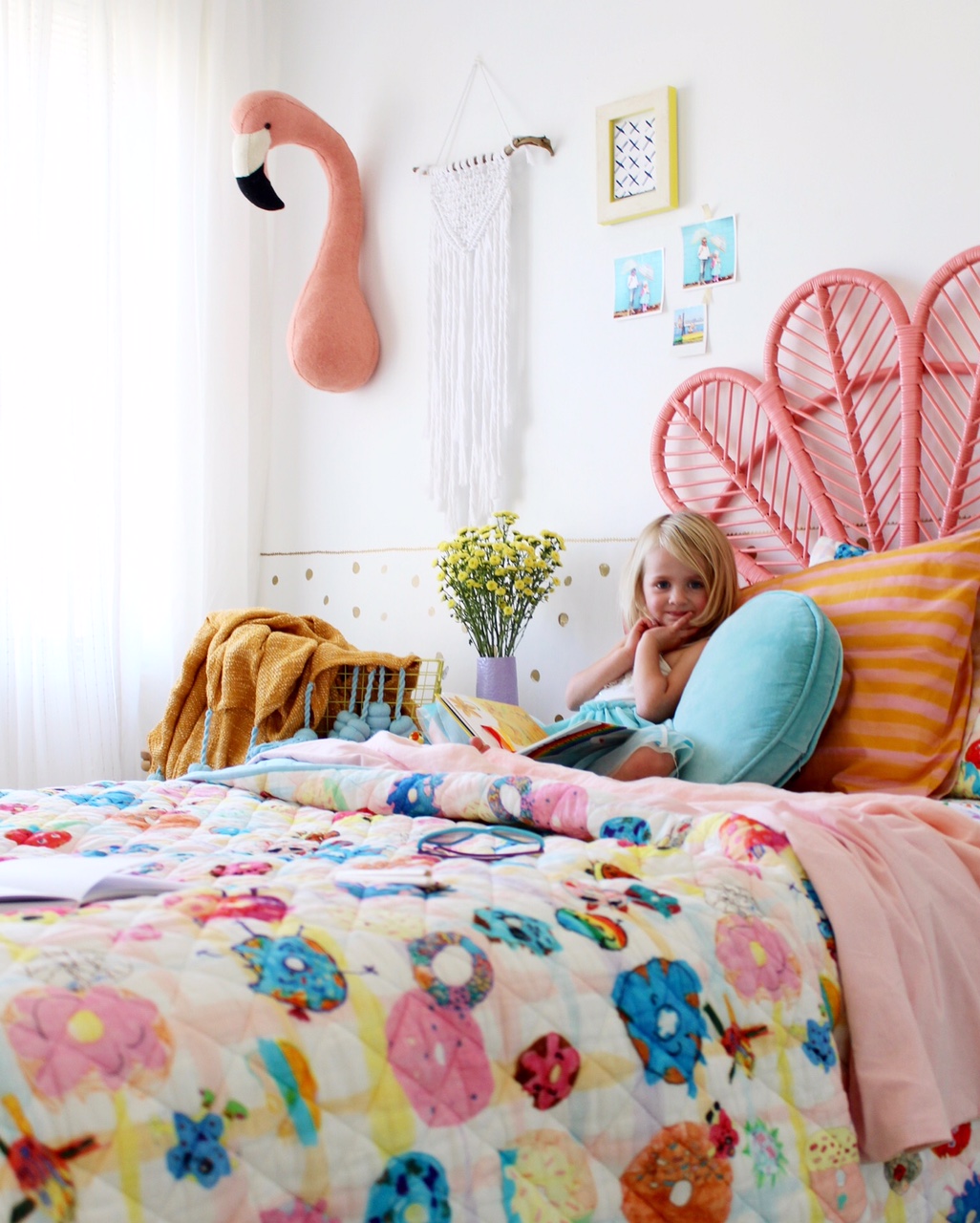 I have been playing around with all of these pieces and will share a few more looks over the next couple of weeks. But for now, I have some play school crafting to do with a certain three year old. For any product supplies, you can shop the look below and if you are interested you can also check out what Summer's space previously looked like HERE.
Hope your day is filled with happy,
Love Ness X
---
SHOP THE LOOK – MODERN BOHO KIDS ROOM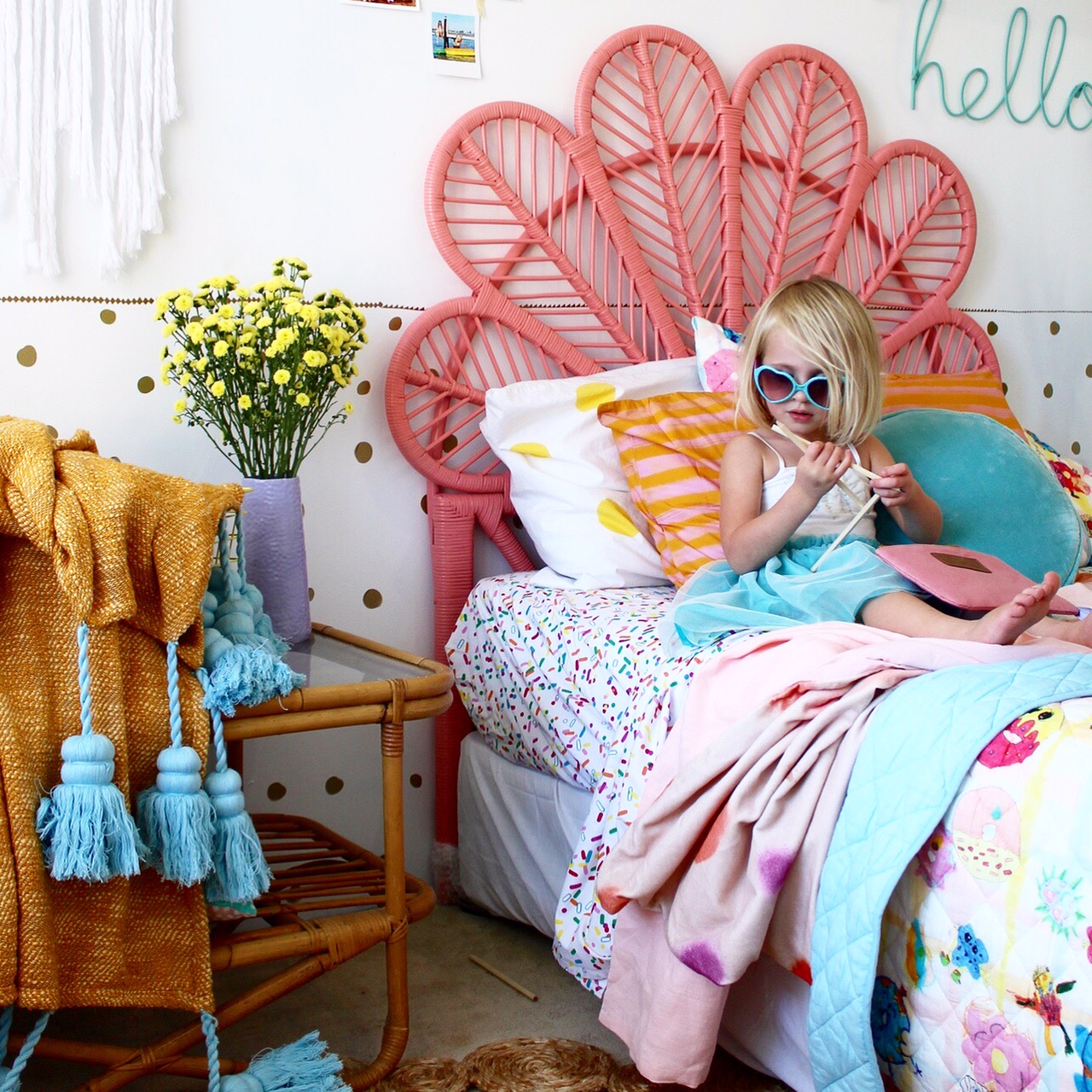 Kip and Co Bedding HERE
Giant sea glow tassel throw HERE
Donut eat me Bedspread  HERE
Sprayed Pinkie Velvet Quilt Cover HERE
Petal Cane bedhead HERE
Flamingo wall hanging HERE
Gold Spot Decals HERE
Boho Macrame hanging HERE