Friday Faves – Kip and Co
Hey! I'm back. This time sharing a few pics of Indi's space filled with all things little ones love – rainbows and unicorns!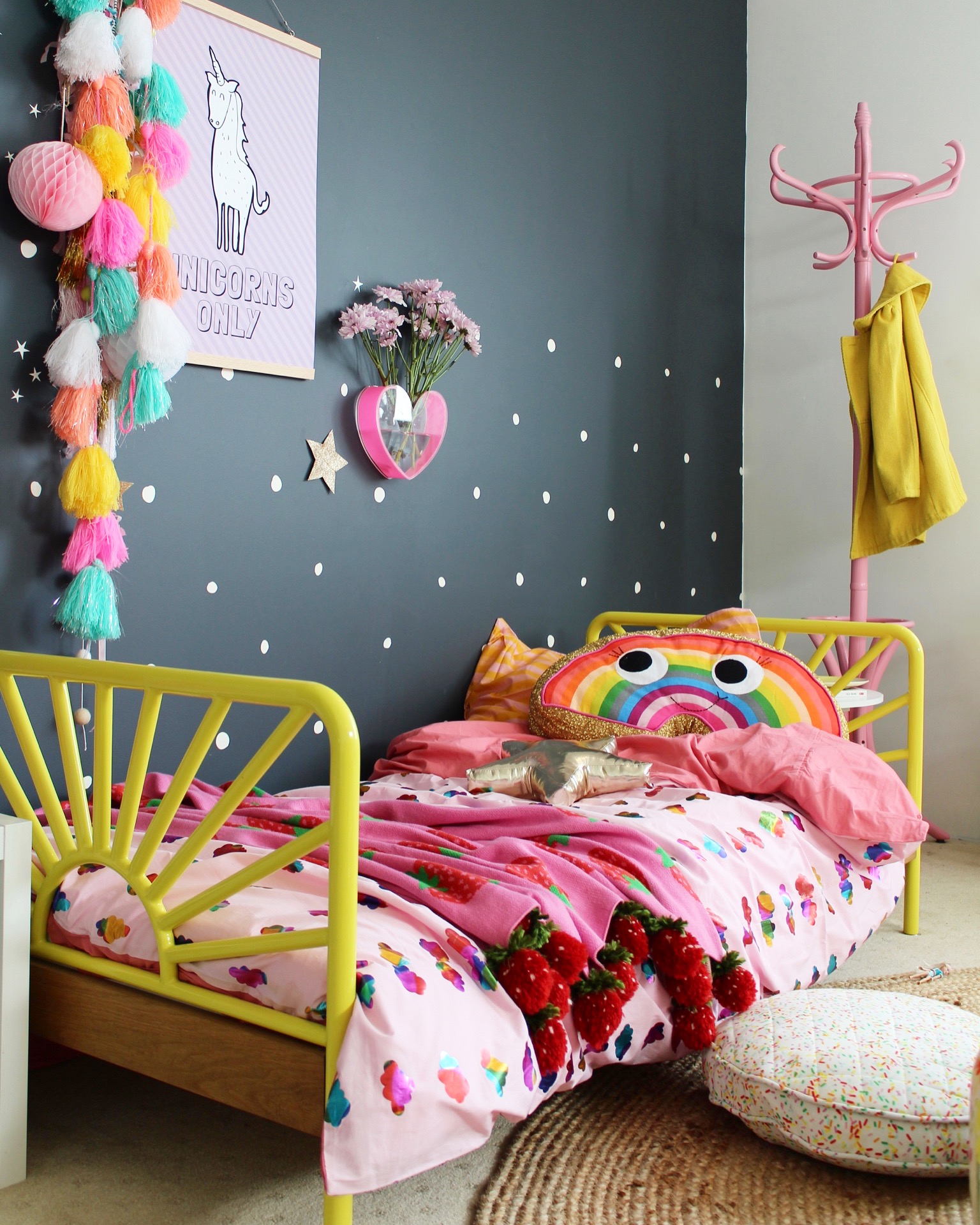 Loaded with even more colour than her sisters, Indi's room is bursting with toddler fun AND colour thanks to a few vibrant KIP and CO pieces (umm HELLO giant rainbow cushion – insert heart eyes!). Contrasting against that deep charcoal wall, these colours just POP!
A few of our faves in her room – obviously her KIPandCo rainbow pillow, although it's closely followed by her Cloudy Days bedspread (shop the look below).  And those delicious pom pom strawberries – talk about toddler heaven!
While I'm on the topic of Indi's room – I get so many questions on instagram about the name of the charcoal wall paint. Unfortunately, it doesn't have a name. It was a self-made, 'get the ladies at bunnings to help you and keep adding pigment until you get the colour you want kind' of paint colour. Although, I am pretty sure that Taubmans makes a similar colour called 'domino' but don't quote me on that one.
Well the stars are just about out and it's almost time for a little kip of my own.
Thanks for stopping by,
Love Ness X
---
shop the look