ROCK PAINTING IDEAS FOR KIDS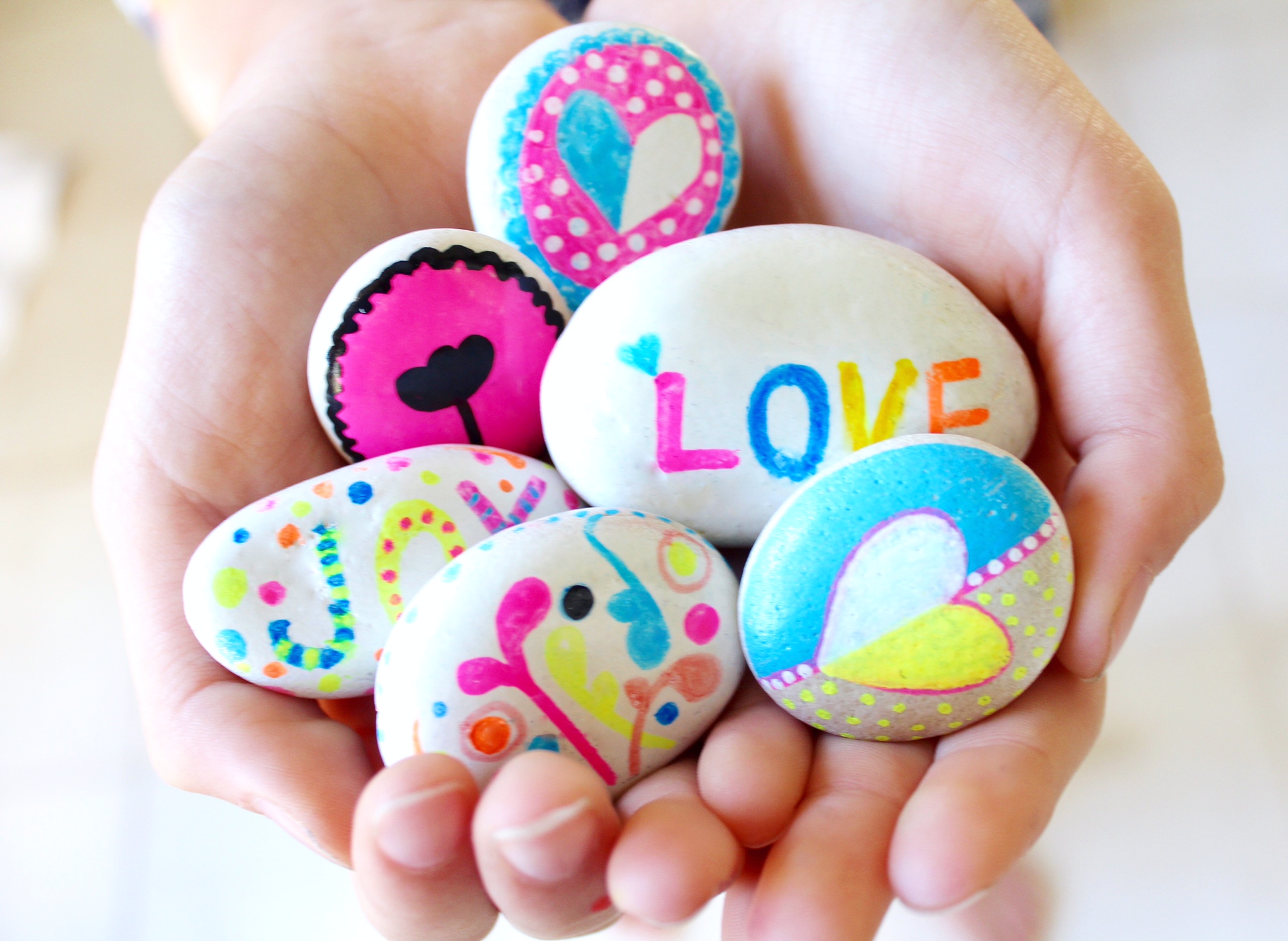 Move over fidget spinners, there's a new trend in town, and this is one sure to get the tick of approval from parents everywhere! It's tech free (well almost), develops creativity, encourages outdoor play AND helps teach children the joy of giving.
So what is it you ask, it's the #WAROCKS 'rock drop' – the rock painting craze that teaches kids (and adults) to pay it forward, to create, share, play, repeat.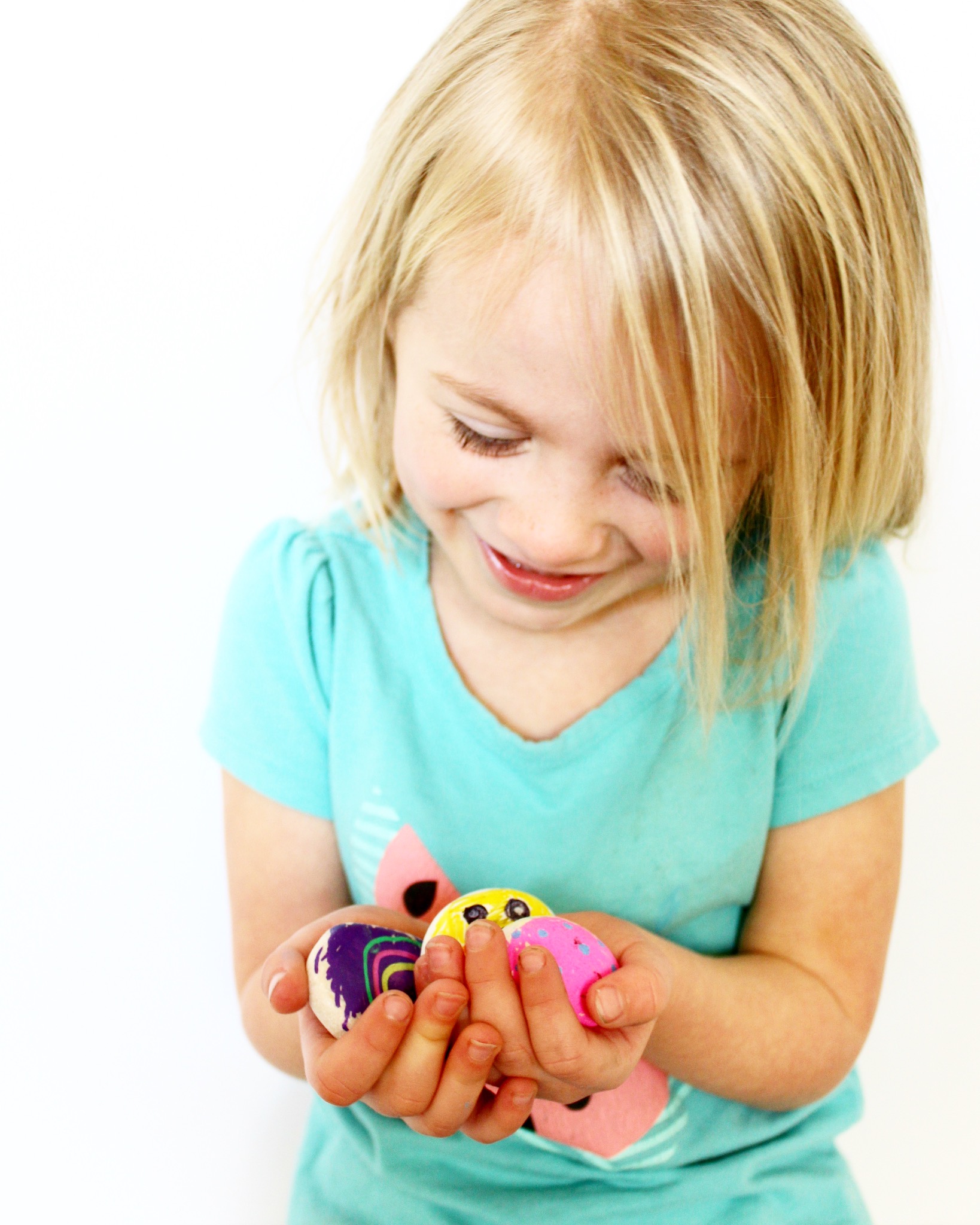 What is a ROCK DROP?
A 'rock drop' is a pay it forward type gesture for children (and adults) of all ages. Basically, you paint a few rocks with the sole intention of giving, find a local park or playground, then 'hide' your rocks for others to find.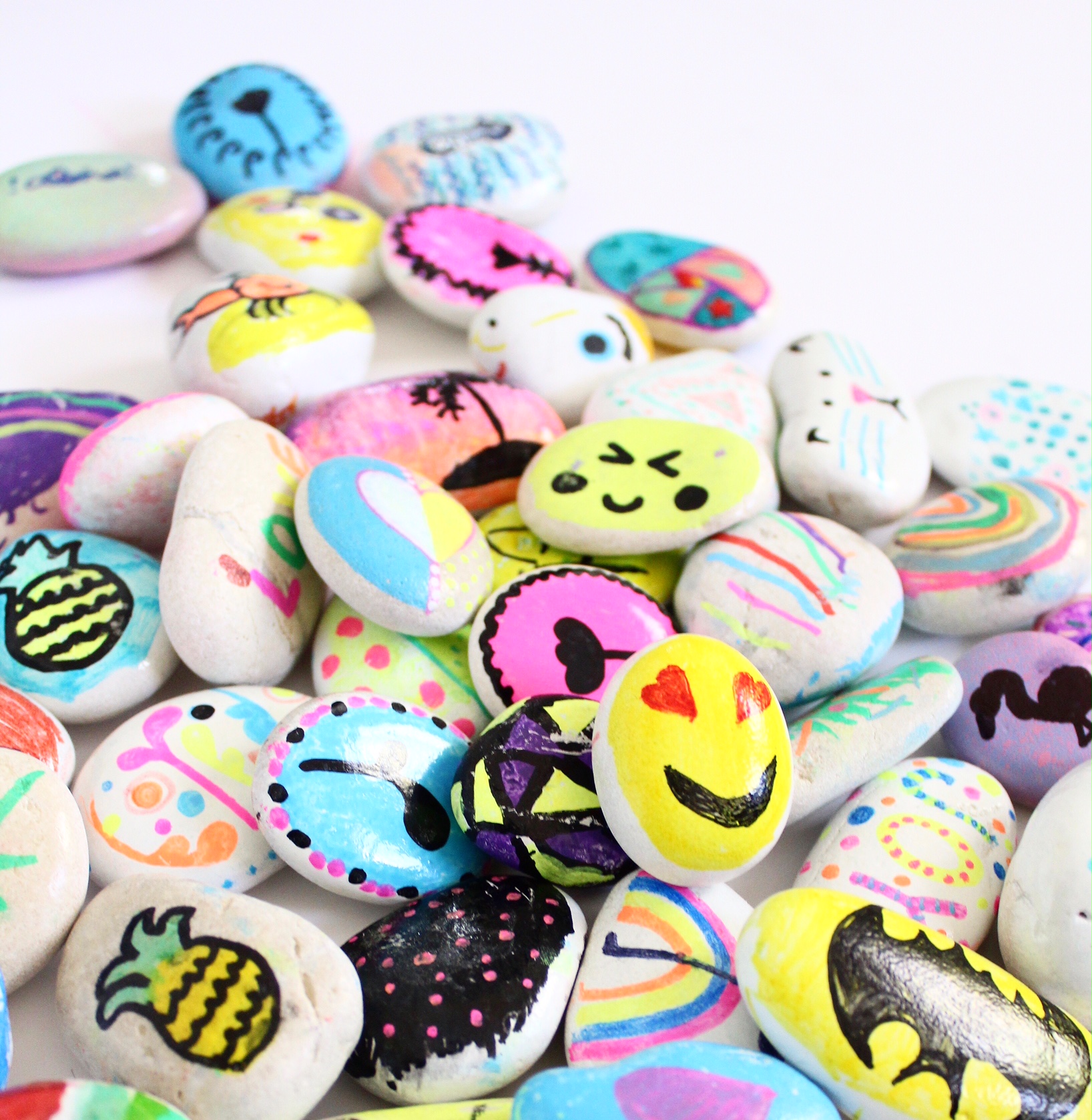 above: take a photo and post or message to a friend of the rocks you have hidden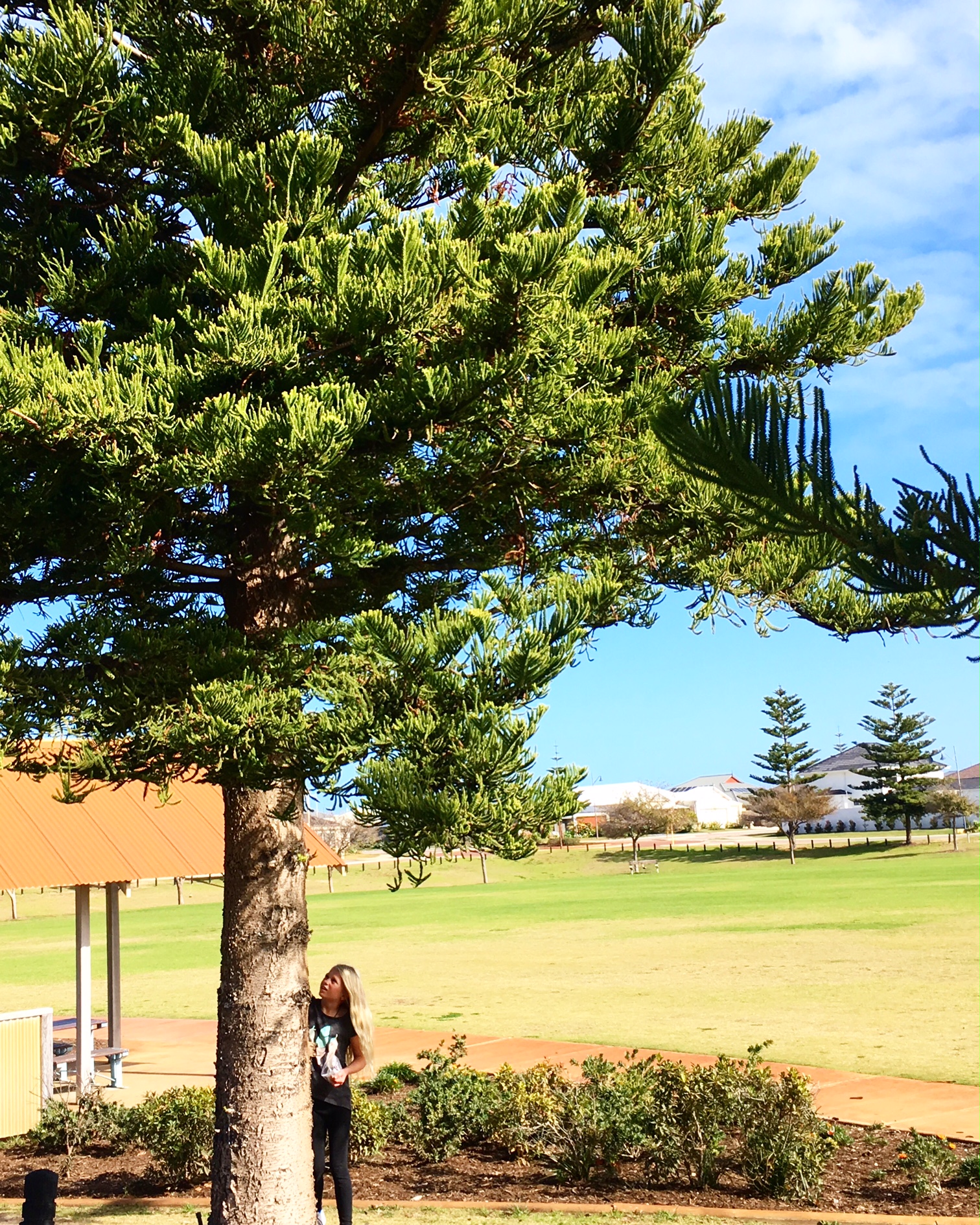 above: Ocea hiding her rocks for others to find at a local park
Before hiding your rocks, don't forget to take a photograph of them. Once you have hidden your painted rocks, you then post that picture on Facebook (if desired) to let other parents, friends or community members know that you have just done a 'ROCK DROP' and tell them the name of the park or playground where you just hid them.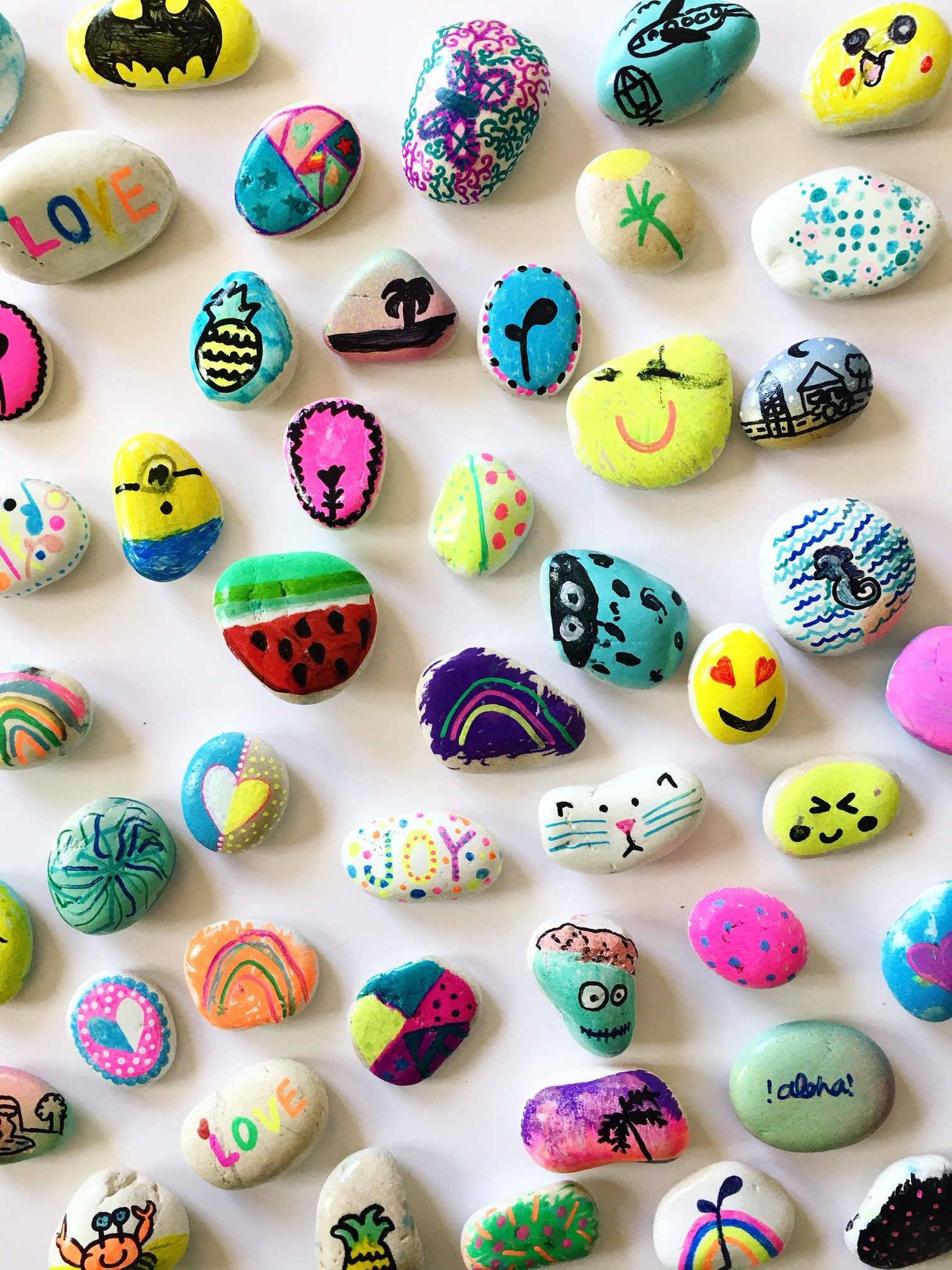 If you find them, you can post the picture back on Facebook, letting other know of your find. You may then choose to either hide them in ANOTHER local park or playground for more children to find, OR you can keep your found treasures and paint some more rocks to pay the kindness forward.
What if I don't have or don't use Facebook?
Not a problem, neither do I. Well at least I rarely use it.
All I did was take a photo of the rocks we were going to hide and sent that image to a friend. Once the painted rocks were hidden, I let her know the name of park they were located so she could take her children out to find them.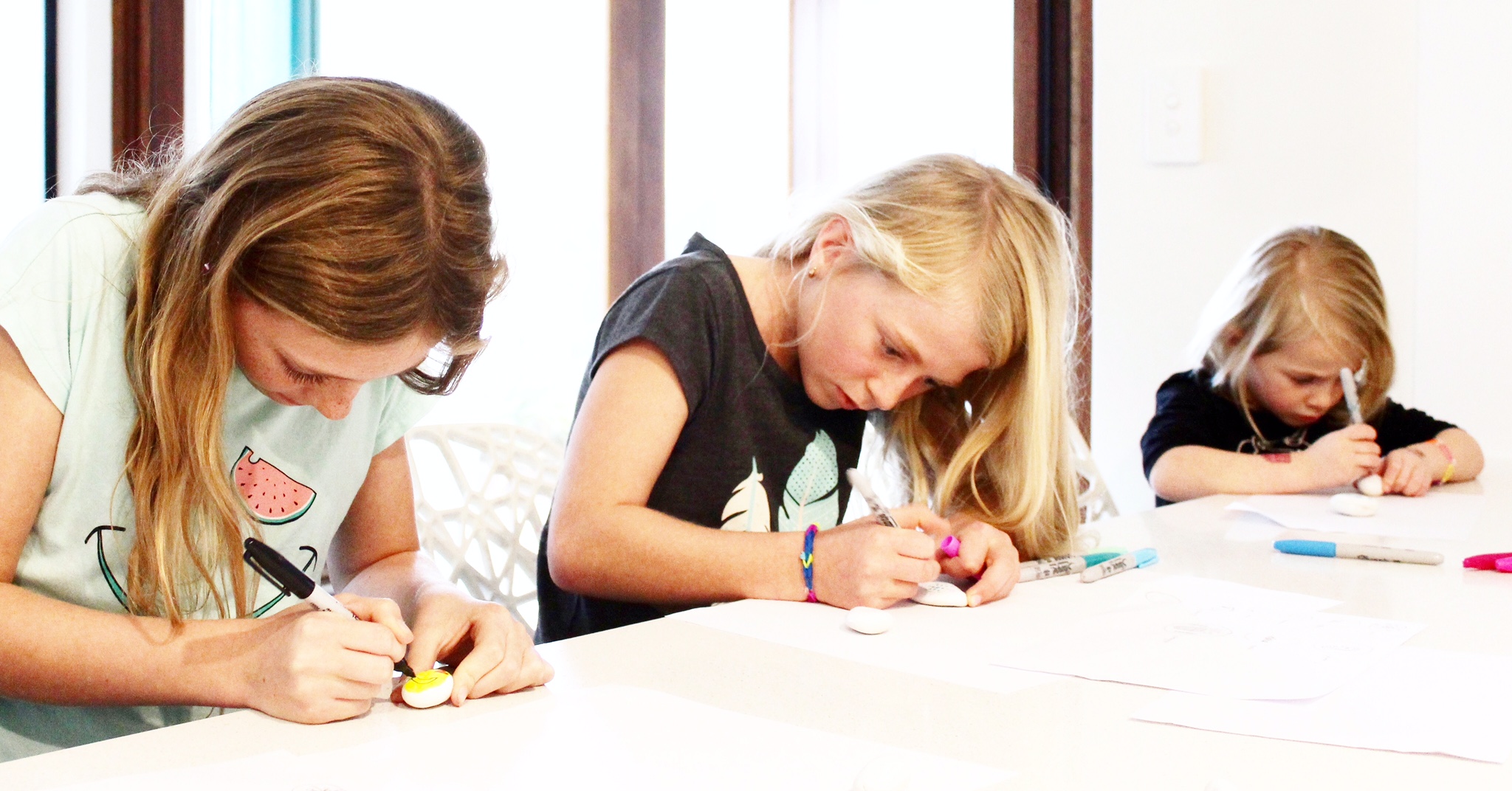 above: all three of my girls, aged 11 to 3 thoroughly enjoyed the creative process of rock painting
What skills does it teach my child?
Creativity – in the design of your rock painting
Fine motor skills  – required for holding paintbrushes or pens to paint or decorate the rocks.
Physical activity – the 'rock drop' aspect where you find a park or playground encourages children and parents to get outdoors and explore their environment.
Kindness and sharing – this is such a 'feel good' activity for children where the see the joy their acts of kindness can bring to others.
Map skills – you and child can search on a map for other new parks or playgrounds to hide your rocks, when doing so, use this as an incidental learning opportunity to teach your child some of the basic principles of reading a map – for example, how to recognise a street or a park, where are the N E S and W points on the map? etc
Are there any Rules:
The rocks your hide need to visible.
For safety, obviously children must go with their parents when hiding AND searching for rocks.
You should pay the kindness forward.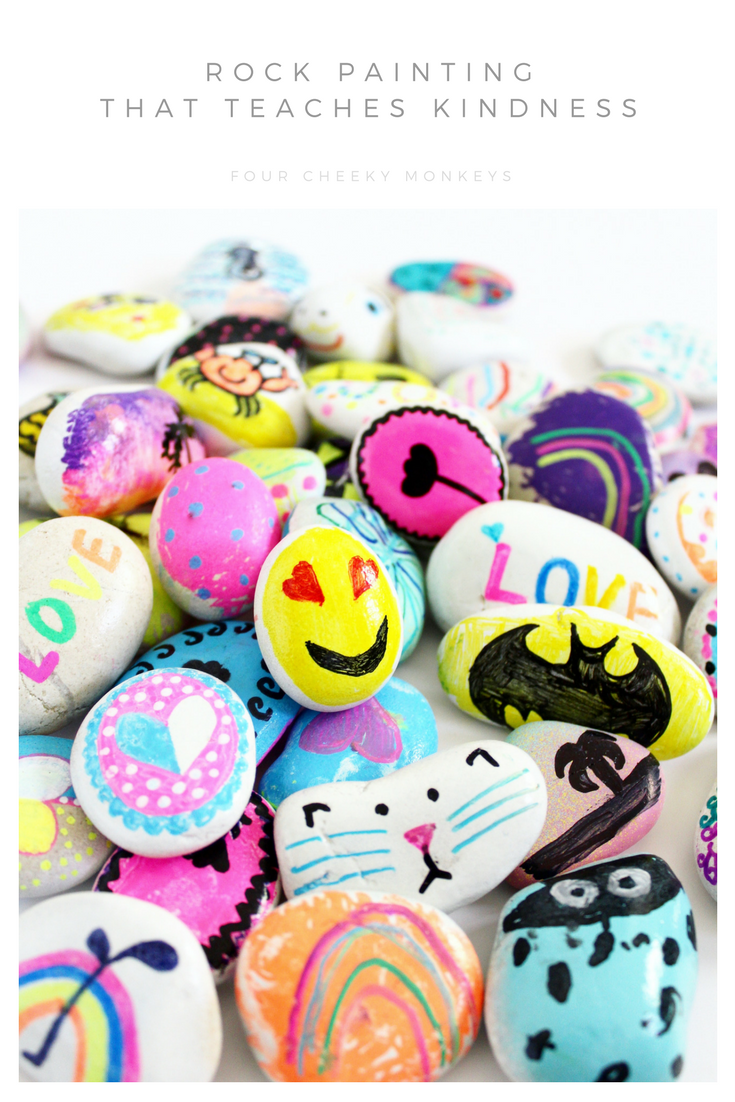 Rock Painting Ideas and Tips for Kids:
Pebbles or rocks can be found from a local department store.
White or pale ones work best.
Wash and ry your rocks before use.
You can choose to paint or draw on the rocks with permanent markers.
For younger children, paint the base coat, let dry them allow them to create.
If you don't have any paint brushes you can use cotton buds or Q-tips.
If you really want to make your rock art last, you may like to give out a quick coat of sealer.
If you are stuck for ideas  just search 'rock painting ideas for kids' on pinterest. There are literally THOUSANDS of incredible creations out there.
For older children, let them go freestyle OR they can search for ideas and inspiration before, then plan their designs.
above: watermelon loving Ocea and one of her pinterest inspired designs
Rock Painting Ideas for Parents: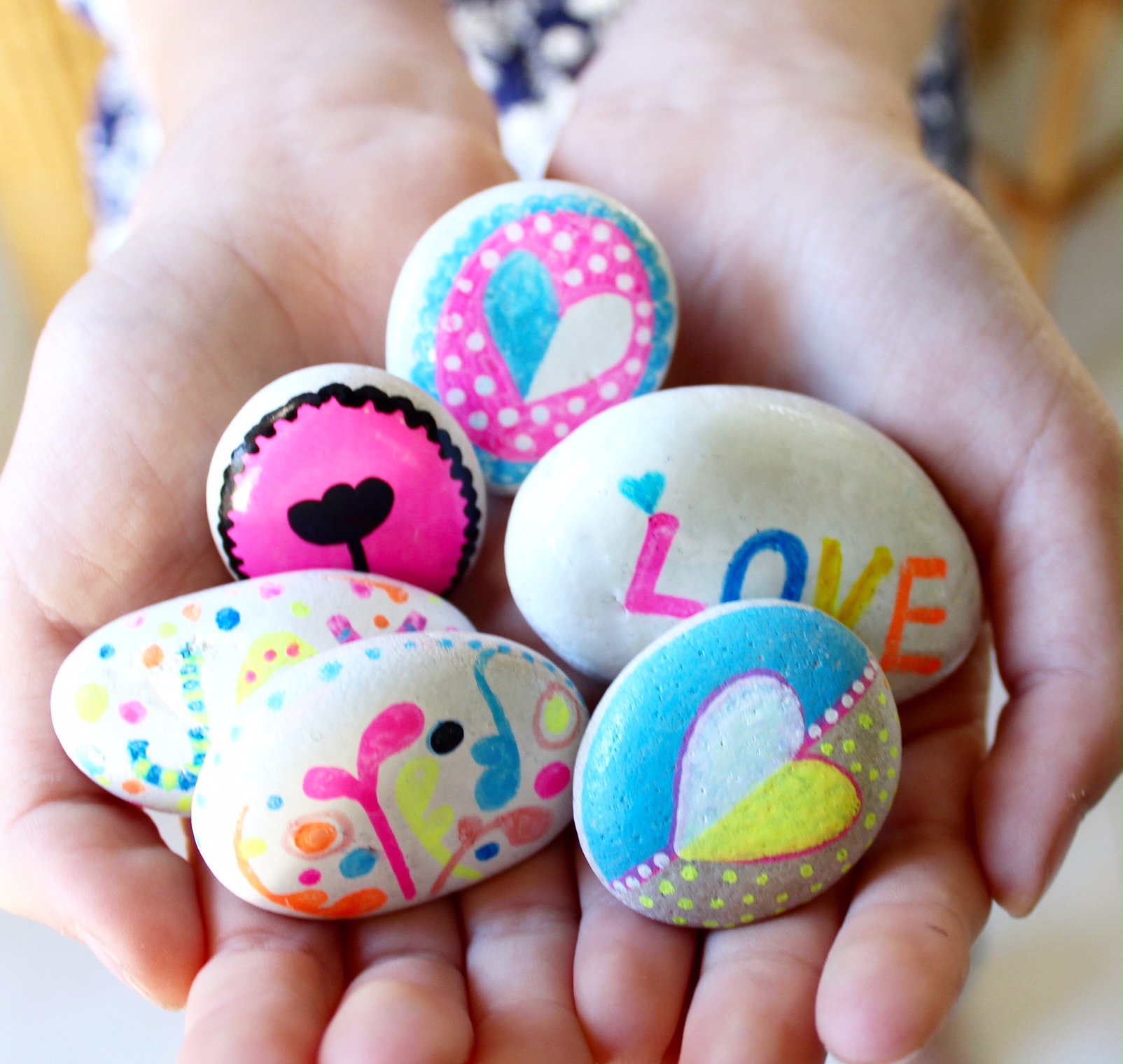 This process is extremely therapeutic and when you get in the 'zone' of creating it can also help create mindfulness. For parents, you can try your hand at creating a few rocks inspired by your favourite artists or designers. My inspiration was the incredibly talented designer Rachel Castle of "Castle and Things".
If you are stuck for ideas, try starting with a plain base and use basic patterns like spots or stripes as a fun, effective and simple technique.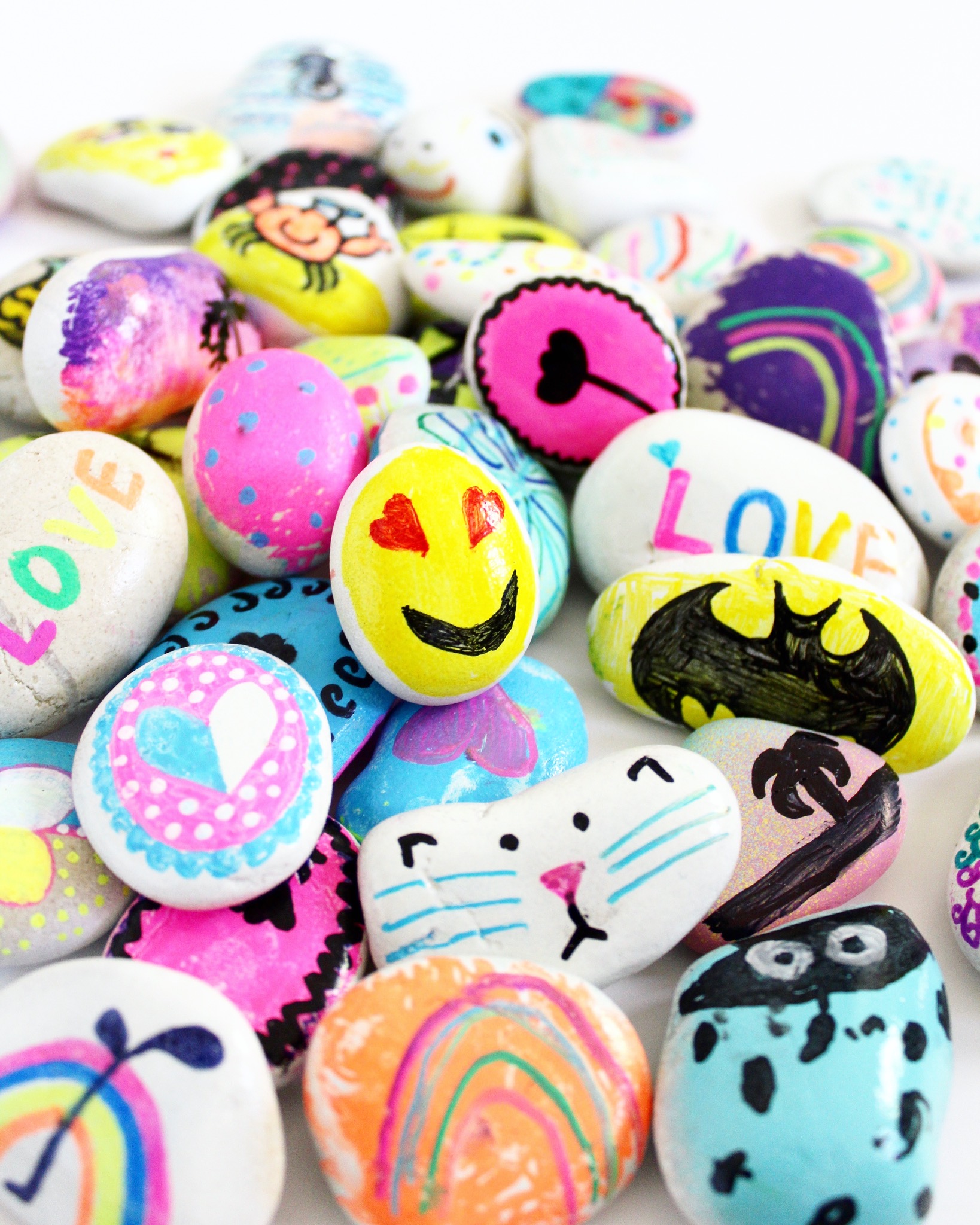 Why We Love:
Aside from the obvious skills it develops in children, I love this whole process as it encourages you to be physically active while exploring your local environment. You may find some amazing parks you did not know existed. I also loved how this lets you get outdoors, regardless of the weather.
Our first 'rock hunt' was on a cold, wintery day.  Armed with umbrellas, gumboots and raincoats, rain was not an issue and the kids and I were STILL able to get outdoors, explore, enjoy the fresh air and have FUN!
My children loved doing this so much it has kept them busy creating and exploring for most of the school holidays!
For more fun Ideas and activities to do with your children you may like this post HERE
You may  also like to check out some fun early childhood resources (and a few cool freebies) I have on my Teachers Pay Teachers Store HERE. 
Till next time, thanks for stopping by.
Stay safe and be happy,
Love Ness X