ADORABLE PAINTING ACTIVITY FOR KIDS USING BALLOONS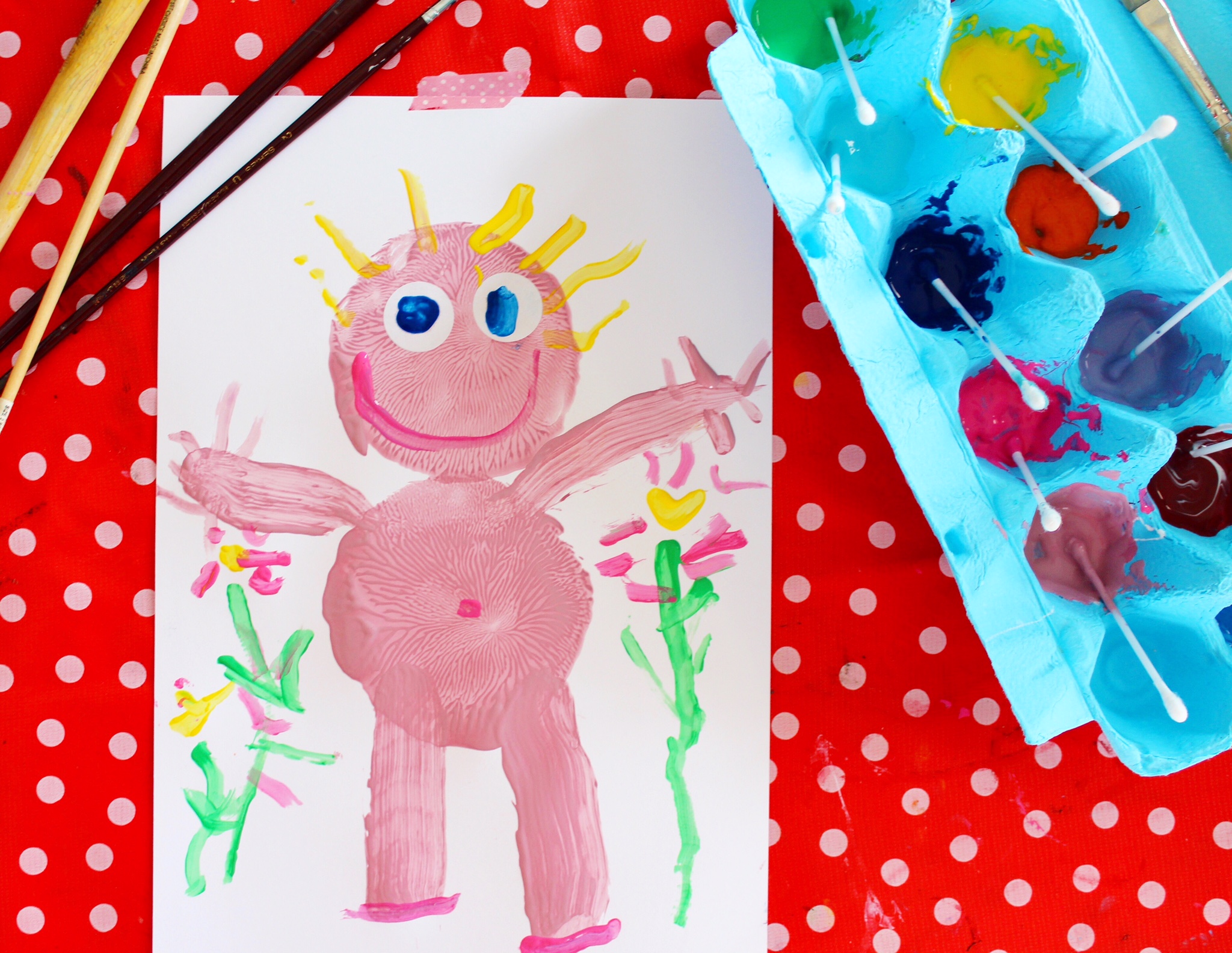 My little Indi has been loving getting all kinds of crafty lately. She has shown a keen interest in drawing (on anything and everything) and has been trying really hard to create little people.
But being only three, she still finds it difficult to draw the circular shape needed for a head and body so I decided to apply a little painting technique I love not do with the kindy kids I teach.
This basic technique I call 'balloon people'.
All you need is a balloon, paint and paper and you are all set!
Once the balloon is blown up (not too big) just cover the base in paint. I created a basic skin colour for this activity but you can use any colour you like.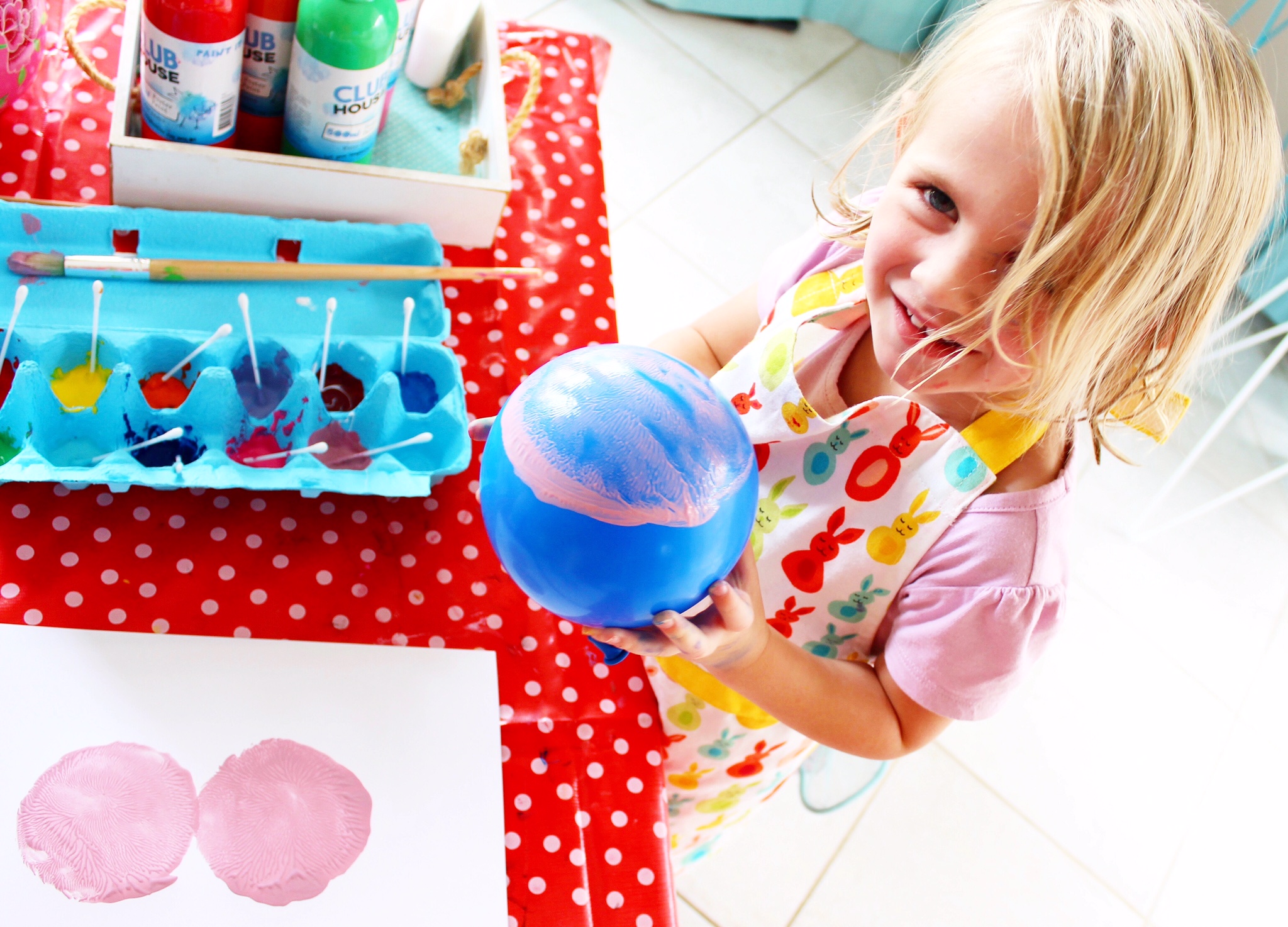 Let your toddler or preschooler do two balloon prints on the paper (one for the head, one for the body). If you like, use two balloons and paint the body a different colour.
Once you have the balloon prints, all your toddler, preschooler or kindy child needs to do is draw the lines for arms, legs, fingers, hair etc. This painting technique is great for children who are still developing their fine motor skills and pencil (or paintbrush) control as the lines and shapes they need to create are only very basic, reducing toddler frustration.
For Indi's painting, I modelled an example to Indi and we spoke about where our arms come from, how many do we have, how many fingers we have etc – so this little activity is great for basic counting skills too.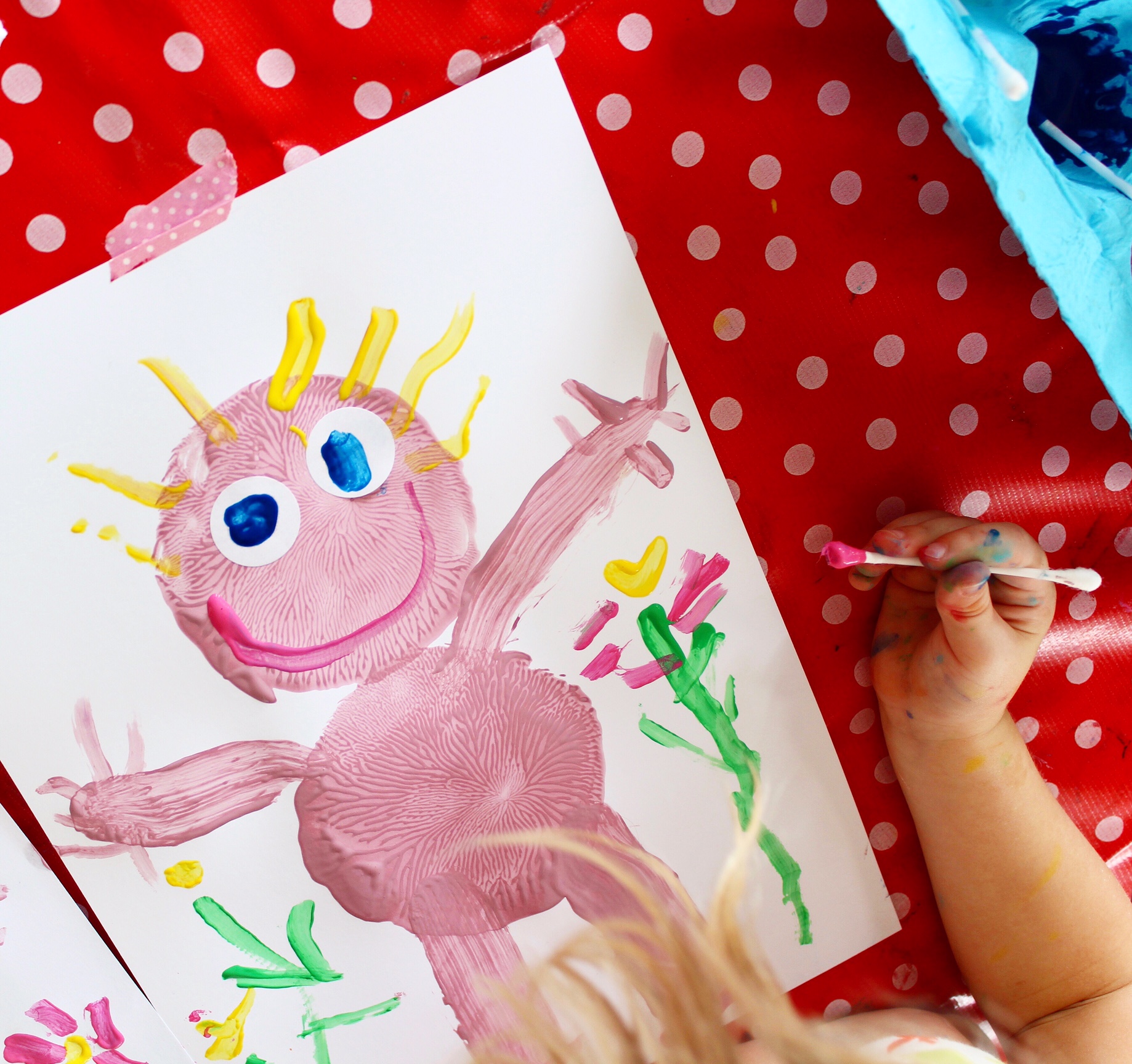 For the eyes, something I always like to use are round sticky dots, this gives the child's art more detail (by painting the iris or pupil) and it encourages children to think about and examine other features like eye colour. For older children, once the artwork is dry you could get them to use a black marker pen to add eyelashes and eyebrows for a more detailed artwork.
TIPS FOR PAINTING WITH TODDLERS:
If you don't have any paintbrushes, cotton buds are the perfect size for little hands.
Use washy tape or blu-tac to prevent the paper from moving.
Use language to describe the lines/shapes toddlers need to make to create the body parts – e.g. for the mouth I told Indi the line goes "down, around and up".
Get your child to practise an 'air painting' with your 'magic paintbrush' first.
Always have a damp cloth or damp paper towel on hand for any accidents.
Display your child's artwork once complete – it helps develop pride.