Flower Spring Craft For Kids
Yay! Spring has finally sprung!
It's one of my most favourite times of the year, the weather gets a little warmer and you can just feel the hint of summer in the air. The days start to get a little longer, the skies are bluer and well, everyone just seems to get their bounce back into their step!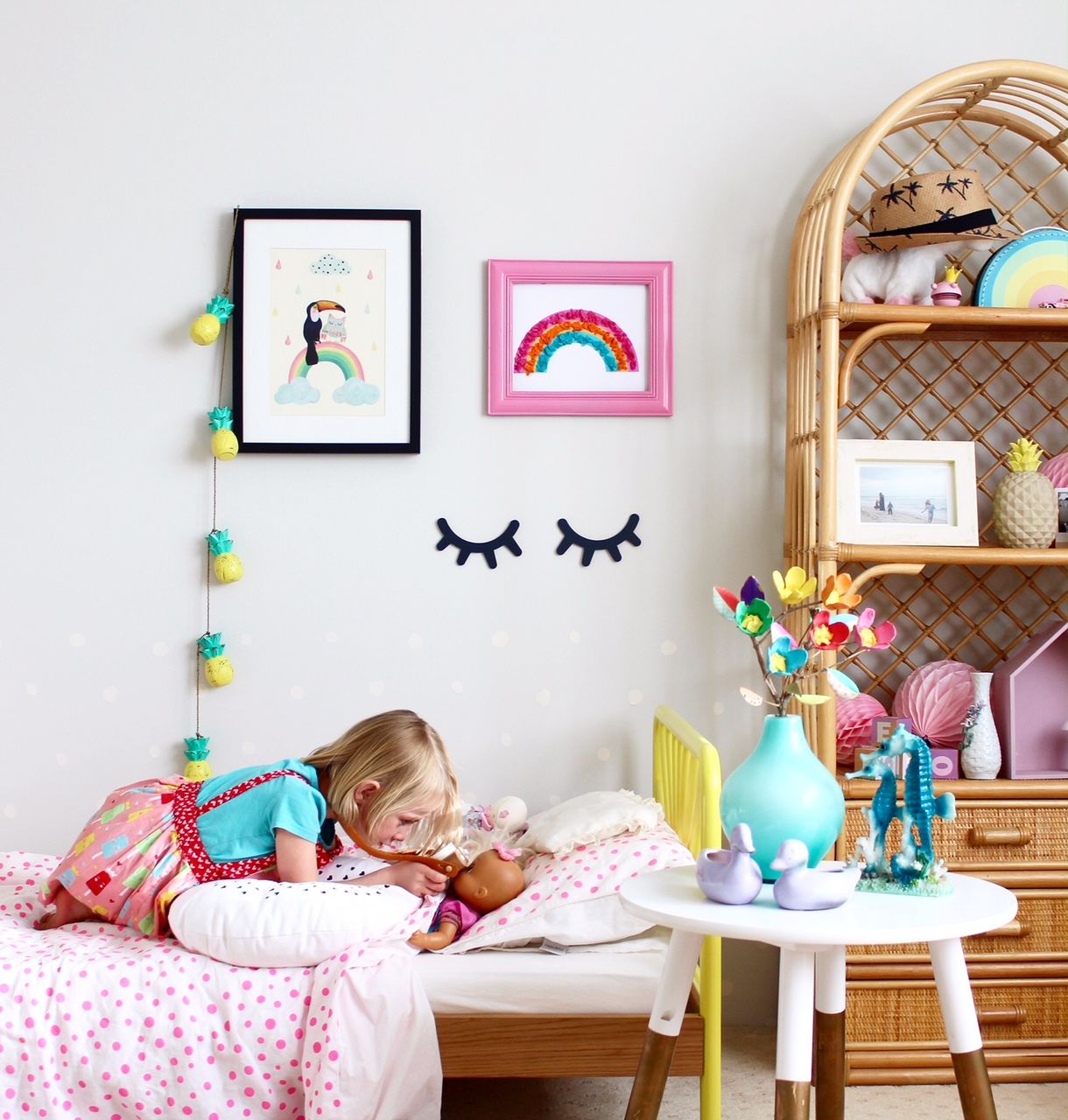 And speaking of bouncing, my little Indi has been bouncing from here to there during our morning walks spotting all kinds of beautiful spring flowers.
Taking the lead from her fascination with flowers (and butterflies, absolutely obsessed with butterflies ATM – maybe a craft for that later) I finally found a use for those little leaves we painted last month (see post HERE). Enter the next craft activity –  this ADORABLE spring craft flower bouquet.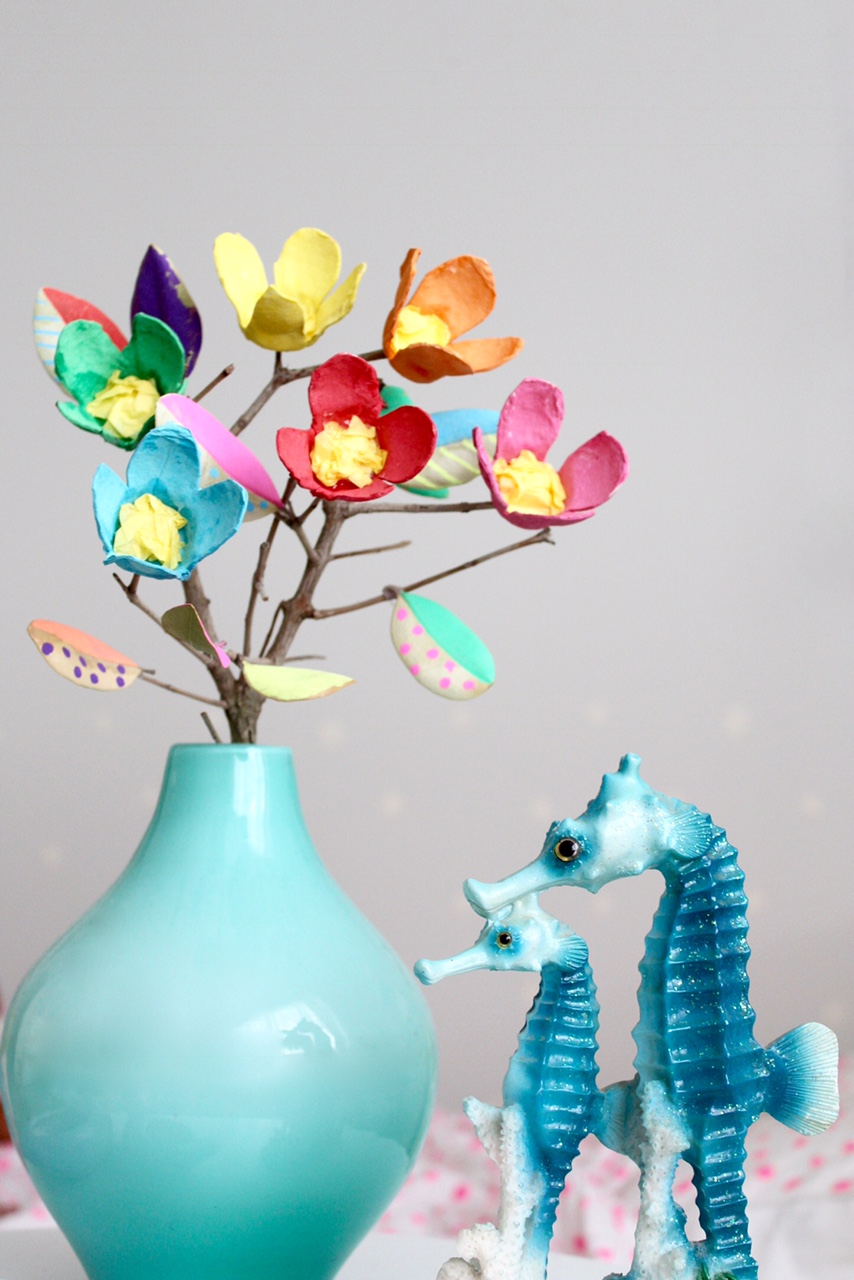 All you need are a few fallen leaves, an old branch, an empty egg carton and wholla – cutest craft EVER!
Now for the step by step HOW TO…
spring flower craft for kids
Spring Flower Craft Materials
leaves
egg carton
old branch
hot glue gun
paint
crepe paper or tissue paper
Spring Flower Craft Procedure
cut out flower shape from egg cartons (adult)
paint leaves and egg carton flowers
once dry, attach centre to flowers
ADULT – hot glue the egg carton flowers and leaves onto the twig
gift to a special friend or use as a sculptural artwork to display in the home.
Learning Benefits
Fine Motor Development
Inquiry based learning about nature – flowers
Use to teach children about colours
Develops creativity
Use the experience to teach children about plants and growth
Count how many flowers you have made. Count the leaves using one to one correspondence.
When exploring outside, look at different shapes and colours of flowers to learn about nature and the environment
BOOKS to Read:
The Tiny Seed by Eric Carle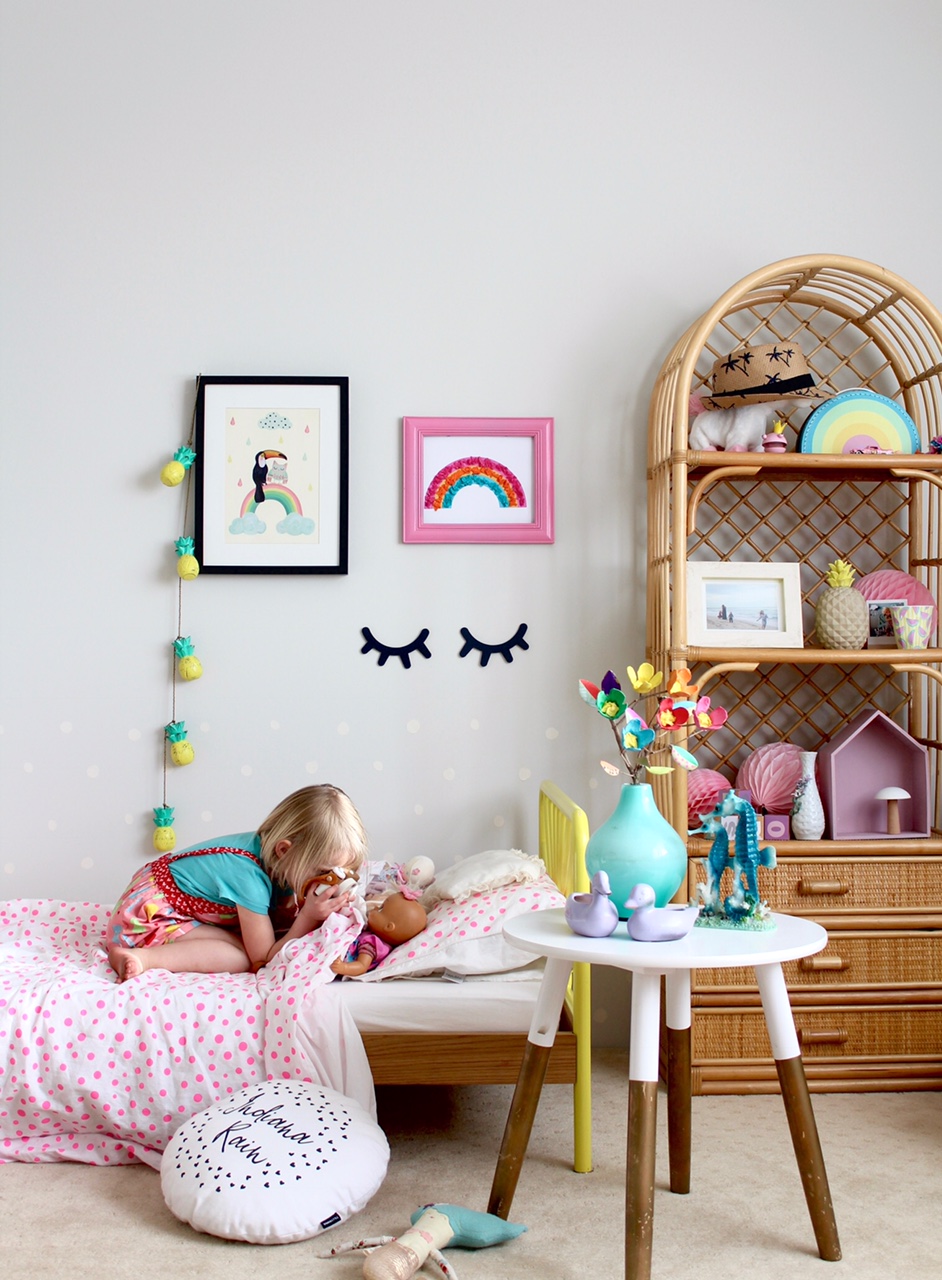 Indi loved this spring craft activity and she thinks it's pretty spesh to have her own hand made bunch of flowers in her bedroom. They certainly add a nice little pop of colour and help to personalise her space, although judging by her interest in taking photos of her baby (notice how she is actually checking out her 'shots' – sooo cute!)  maybe a camera craft is next on the to do list.
Till next time, thanks for stopping by!
love ness X