FAIRY DOOR IDEAS
Hey, just a real super quick one today, sharing a few pics I took of my little Indi when we discovered these ADORABLE fairy doors (or should that be a-door-able).

Seriously, THE CUTEST! I would totally love to DIY one in my own backyard one day. All I need is to wait another ten years for my tree to grow, ahhhh… Maybe I need another plan.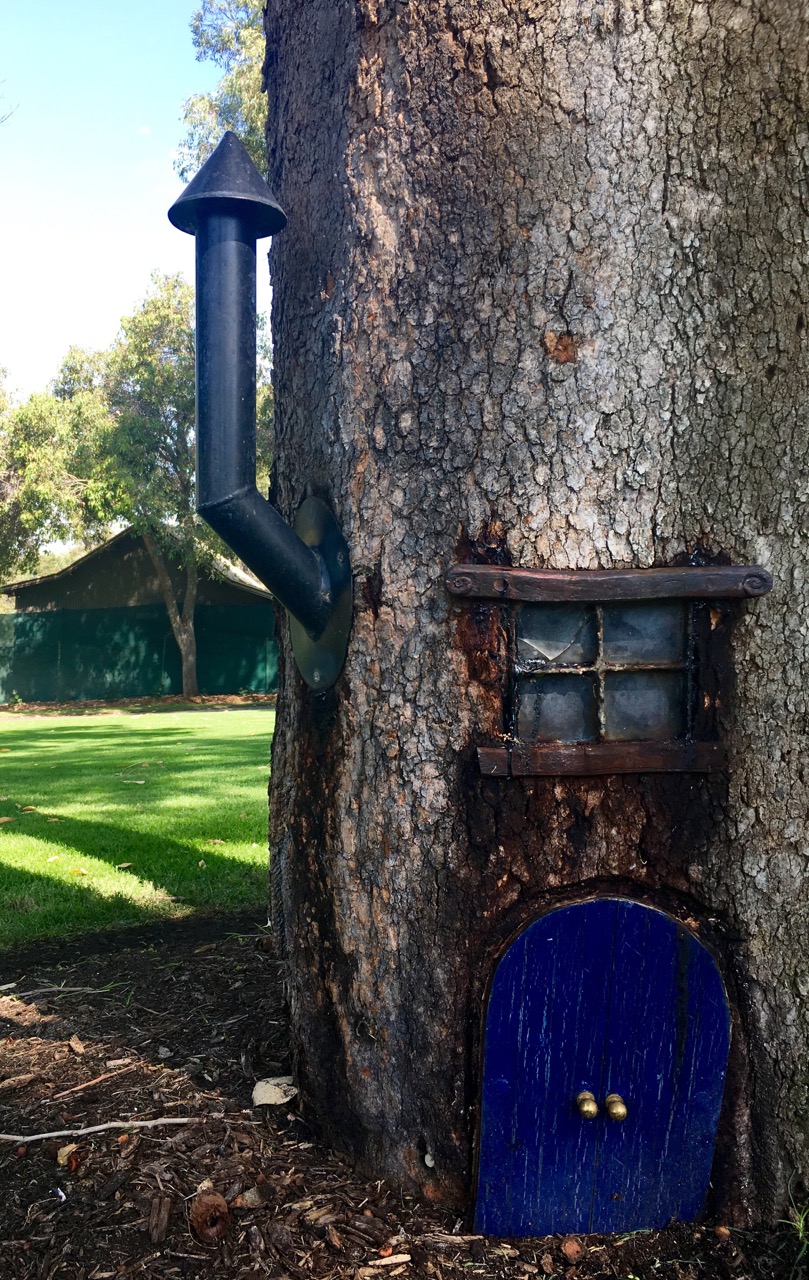 Fairy Doors // Why We Love
gets the little people outdoors
develops imagination and wonder
encourages nature play and creativity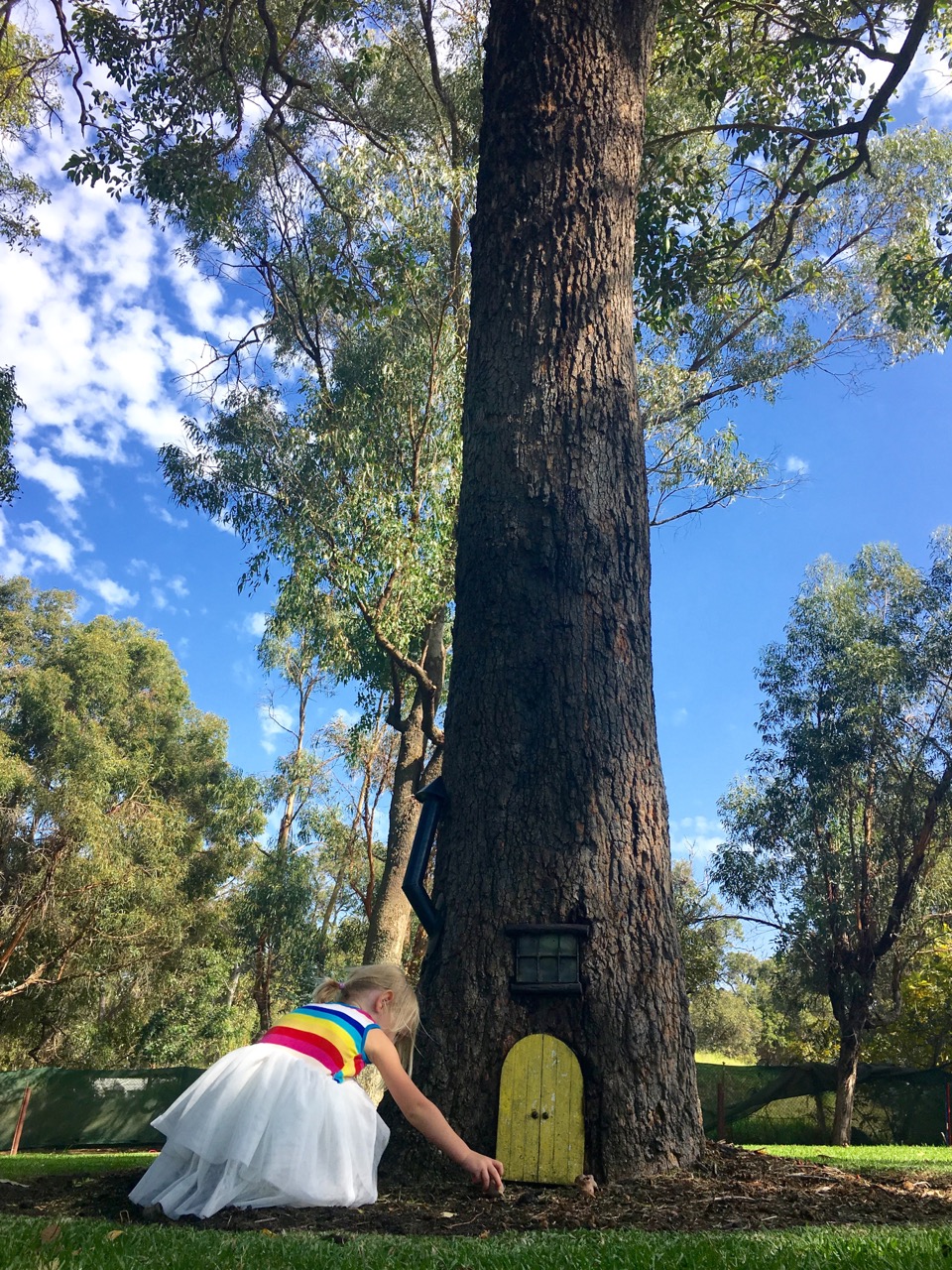 Fairy Door Magic // Opportunities to Learn
make a fairy garden path – focus on math concepts of measurement and number
count how many pebbles/acorns/rocks/gumnuts are on the garden path
fine motor development – develop fine motor skills while making fairy sized garden items
oral language – enhance oral language and communication by talking about what the fairies may eat, where are they hiding, what would they wear, how do they fly etc.
pre-writing skills – make mini fairy letters or mini fairy door signs for the fairies home.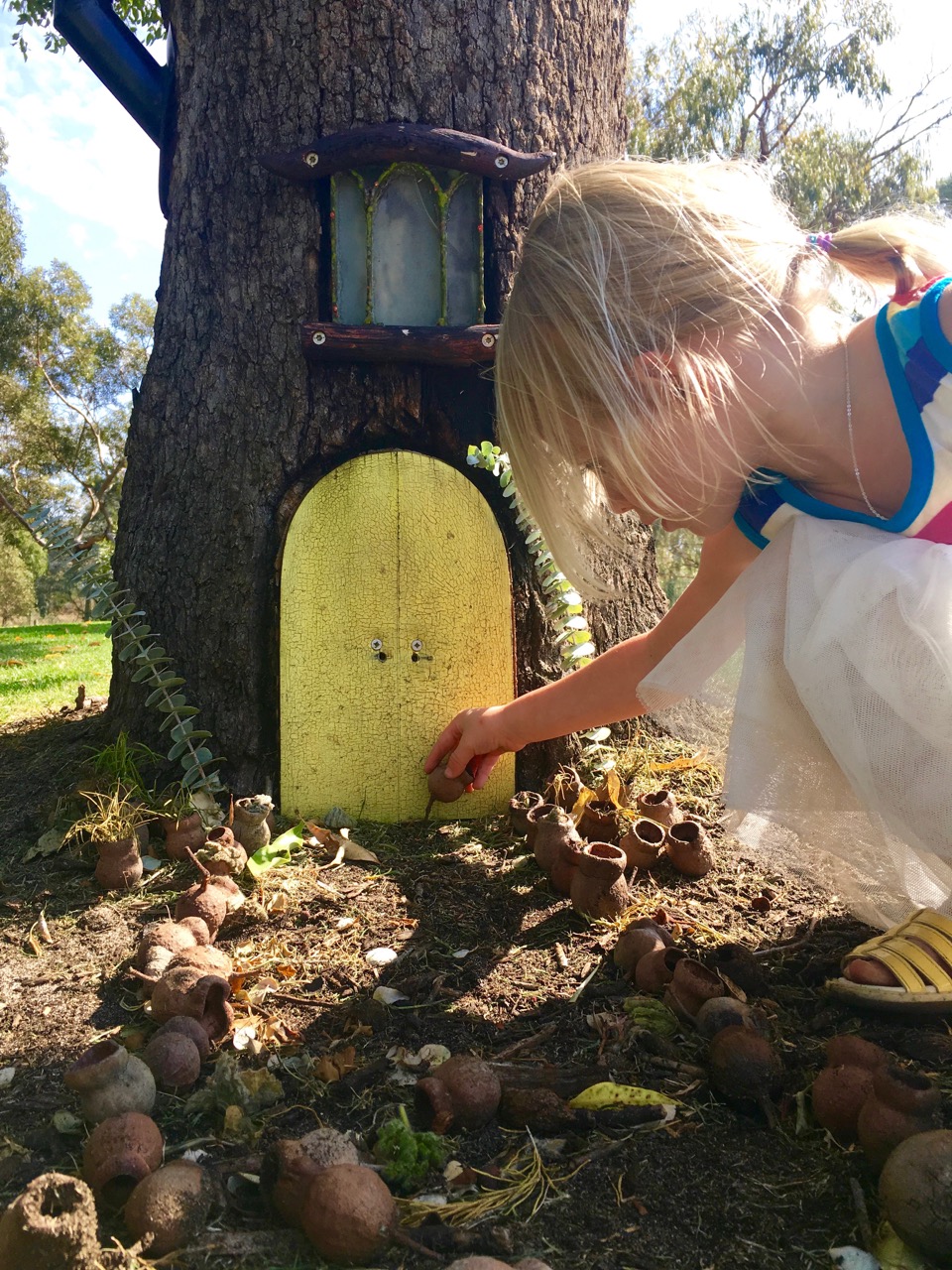 Till next time, ness X