HOW TO MAKE THIS ADORABLE PAPER PLATE EASTER BASKET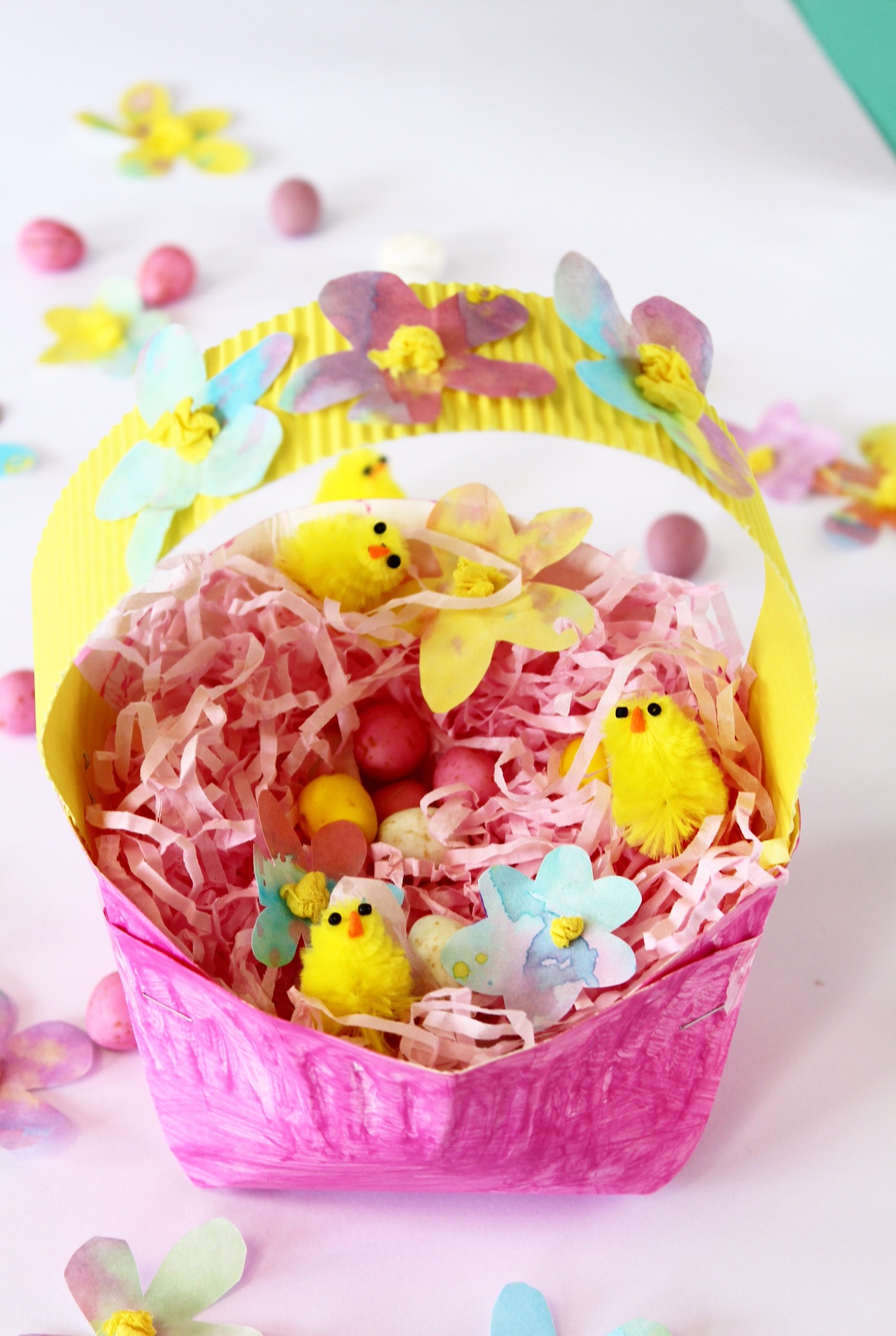 So I found a version of this on Pinterest a few weeks ago so decided to make my own paper plate Easter basket with Indi – with my own little spin by adding a few water colour spring flowers.
This paper plate basket craft activity is such a genius idea (which I totally make NO claims for) making such an affordable Spring or Easter art activity for kids to do.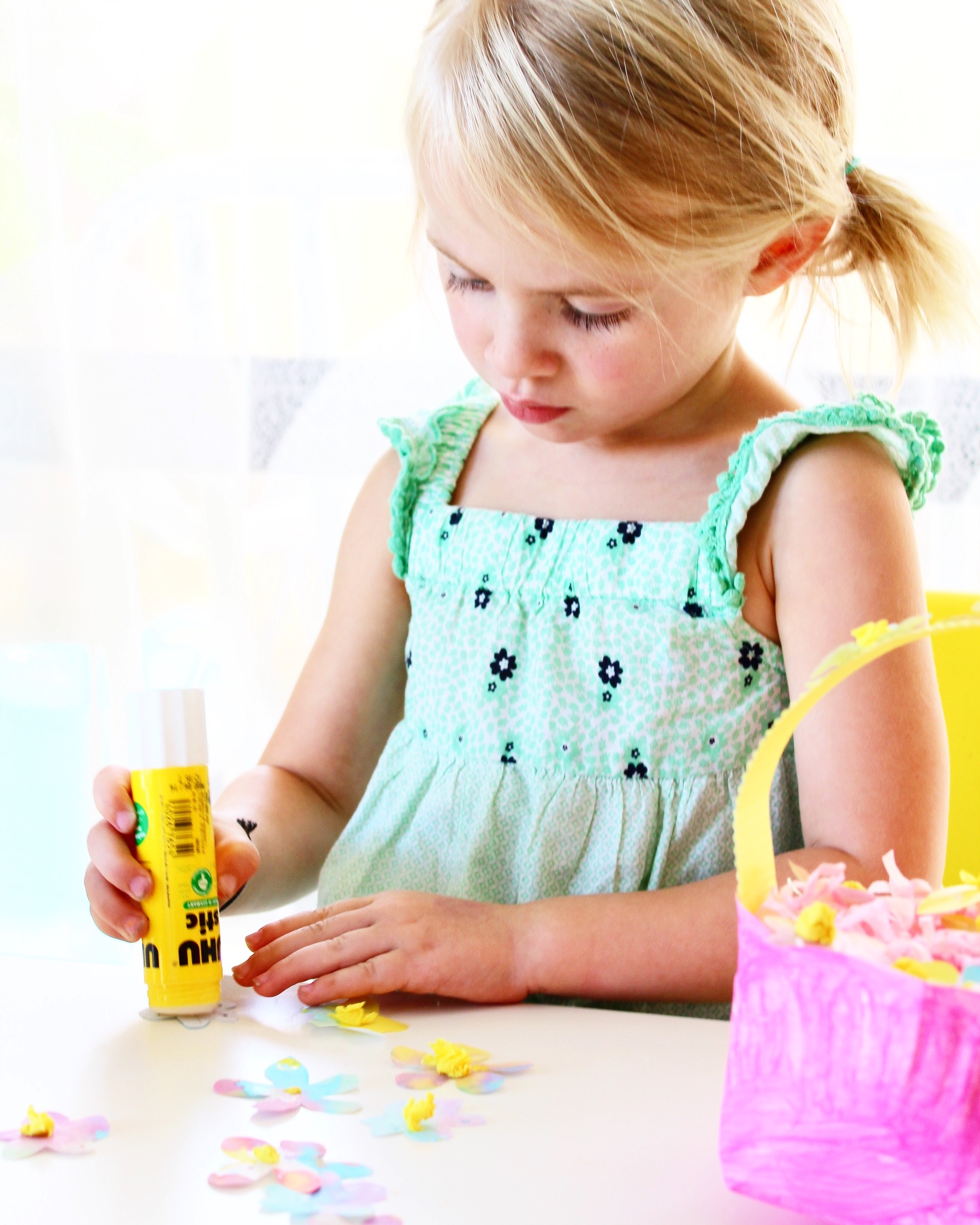 MATERIALS 
Paper Plate
Paint
Card stock for handle
Shredded paper
Food colouring (for water colour flowers)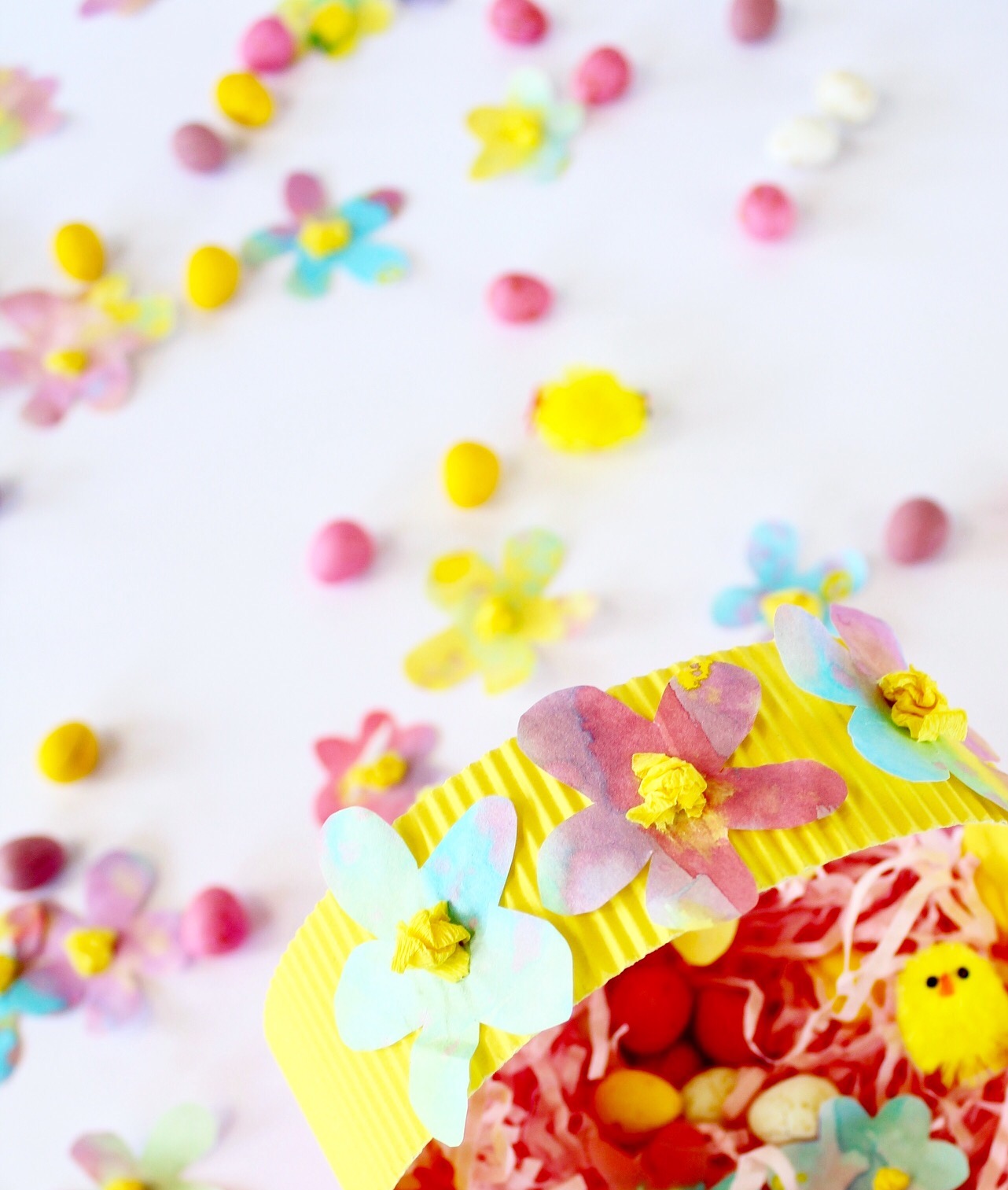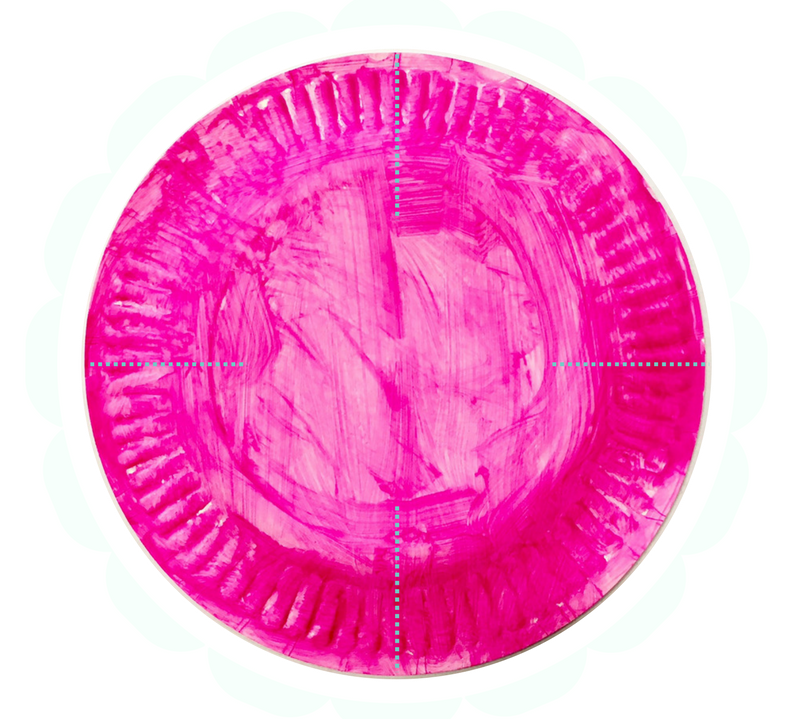 DIRECTIONS
Paint both sides of the paper plate.
Once dry, make four cuts in the paper plate as shown above, then glue or staple into place.
Cut some card approximately 2cm or 1 inch for the handle.
Decorate with water colour flowers.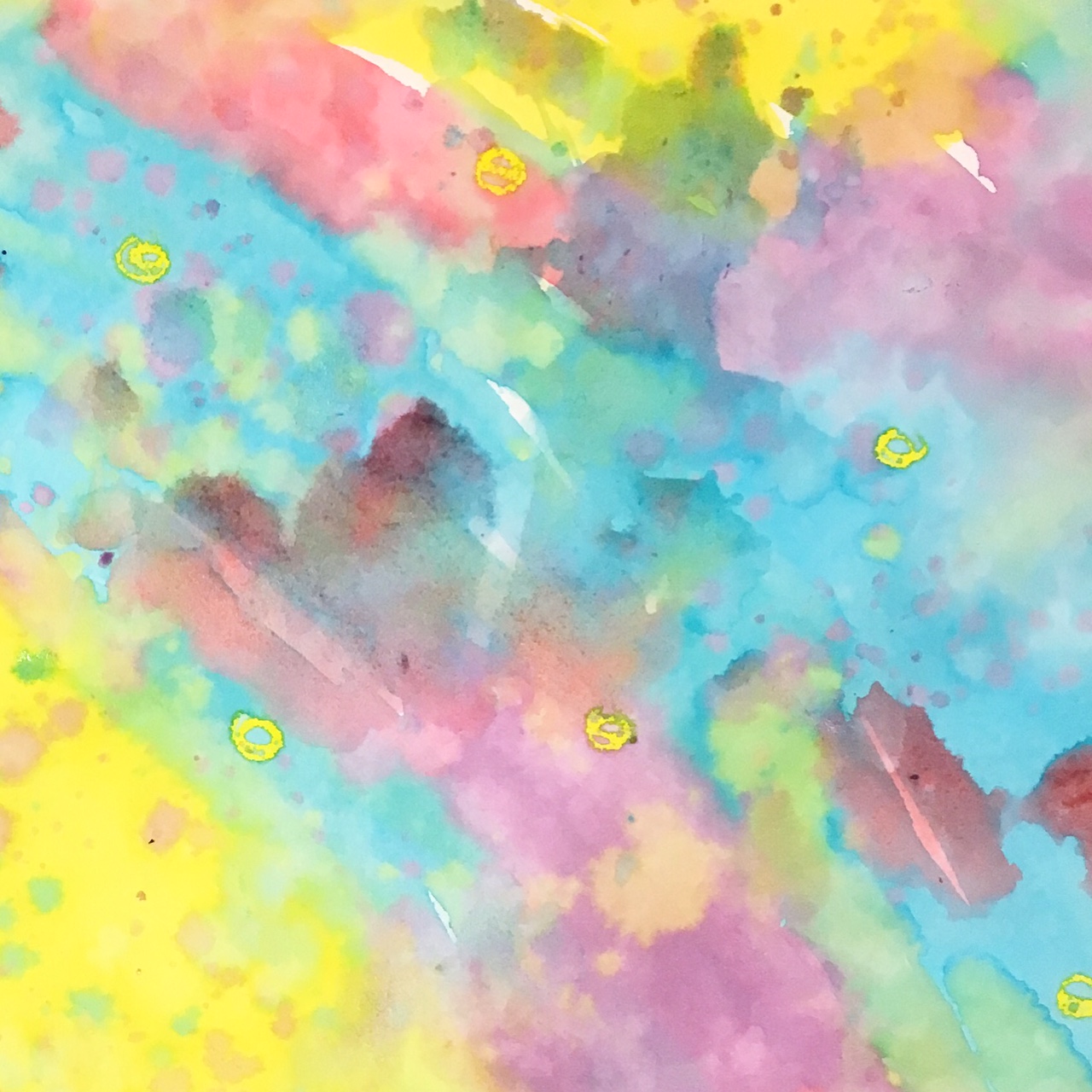 TO MAKE THE WATER COLOUR FLOWERS
To make the water coloured flowers I just used watered down food colouring (in basic shades) and painted sections in different colours. I didn't mind if the colours 'bled' as it made for a nice after colour effect – just don't allow too many colours to combine or it turns that awful greenish brown). If desired, use a black marker too make simple 'star' patterns, or use a yellow crayon to make the centre for the flowers. Once dry, cut out flower shape and attach to your little basket.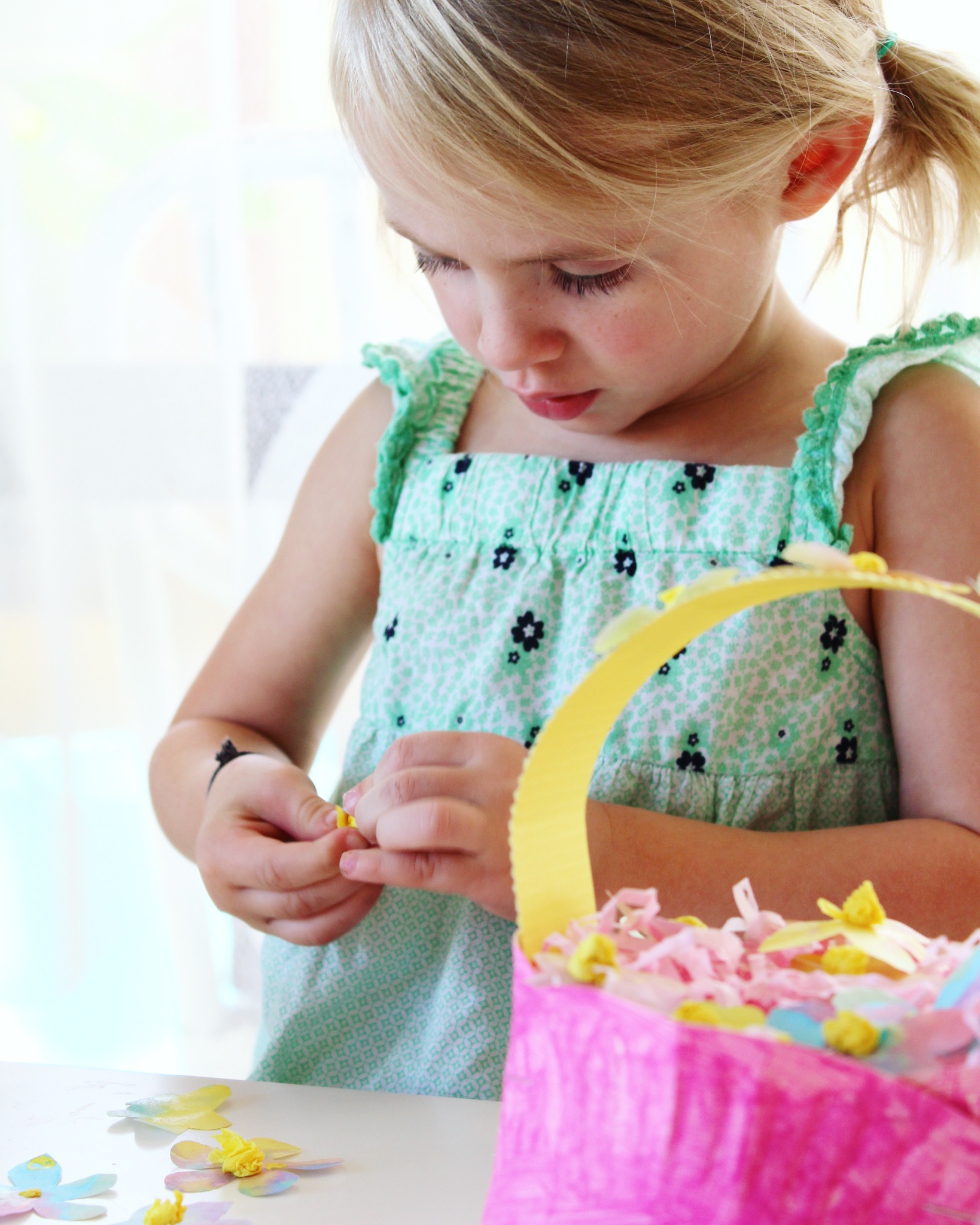 If you are focusing on fine motor skills, a great simple task to get your little one to do is to roll crepe paper balls for the centre of the flowers.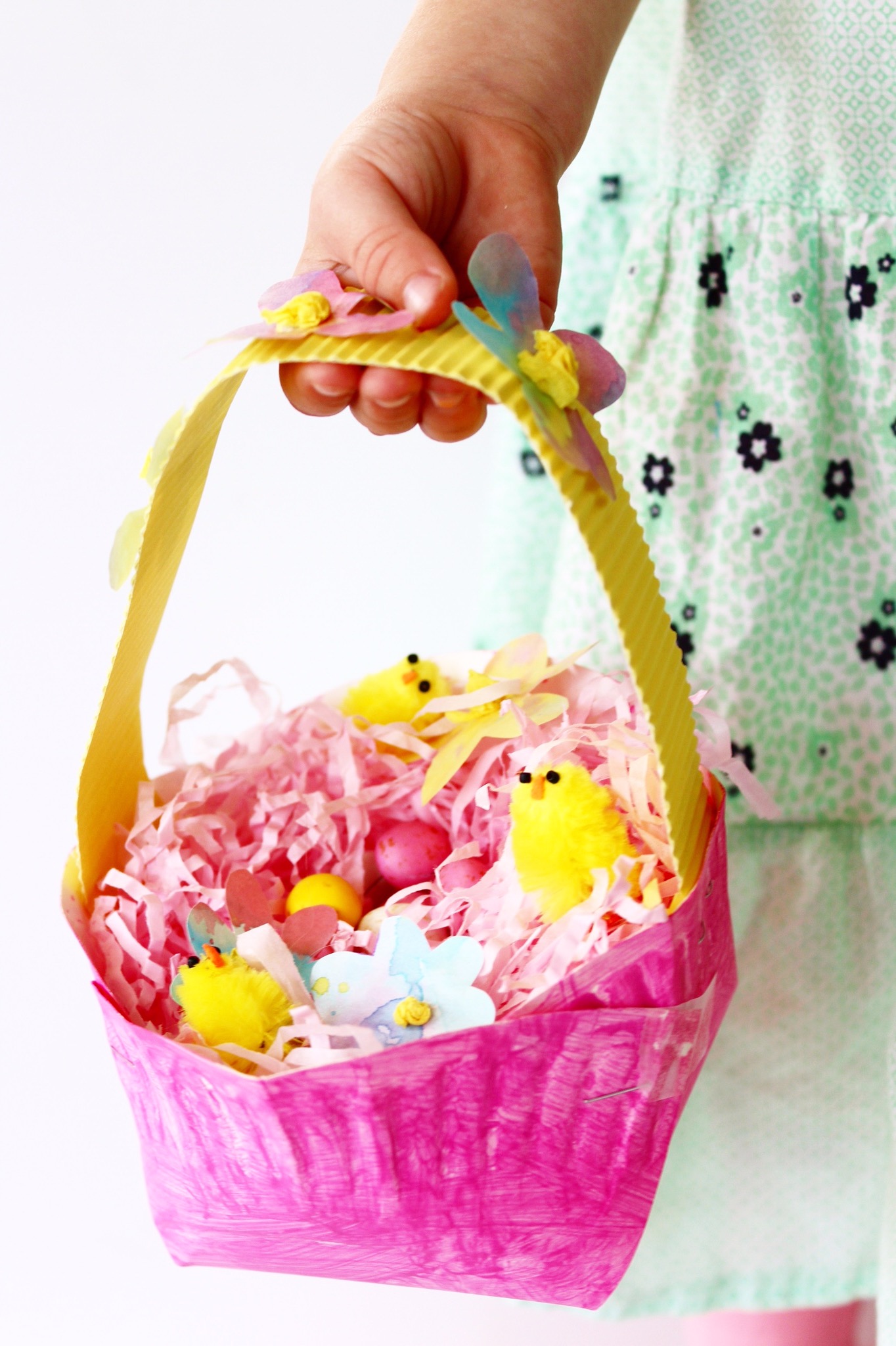 LEARNING BENEFITS –
Fine motor skills
Creativity
Learn about celebration in different cultures.
Counting – I used the little flowers as a counting activity with Indi, getting her to count 'how many' flowers she made and asking her  "How many flowers were on the basket handle?" etc. As they are moveable objects, they are great to use when teaching children to count with a one to one correspondence (touch and count).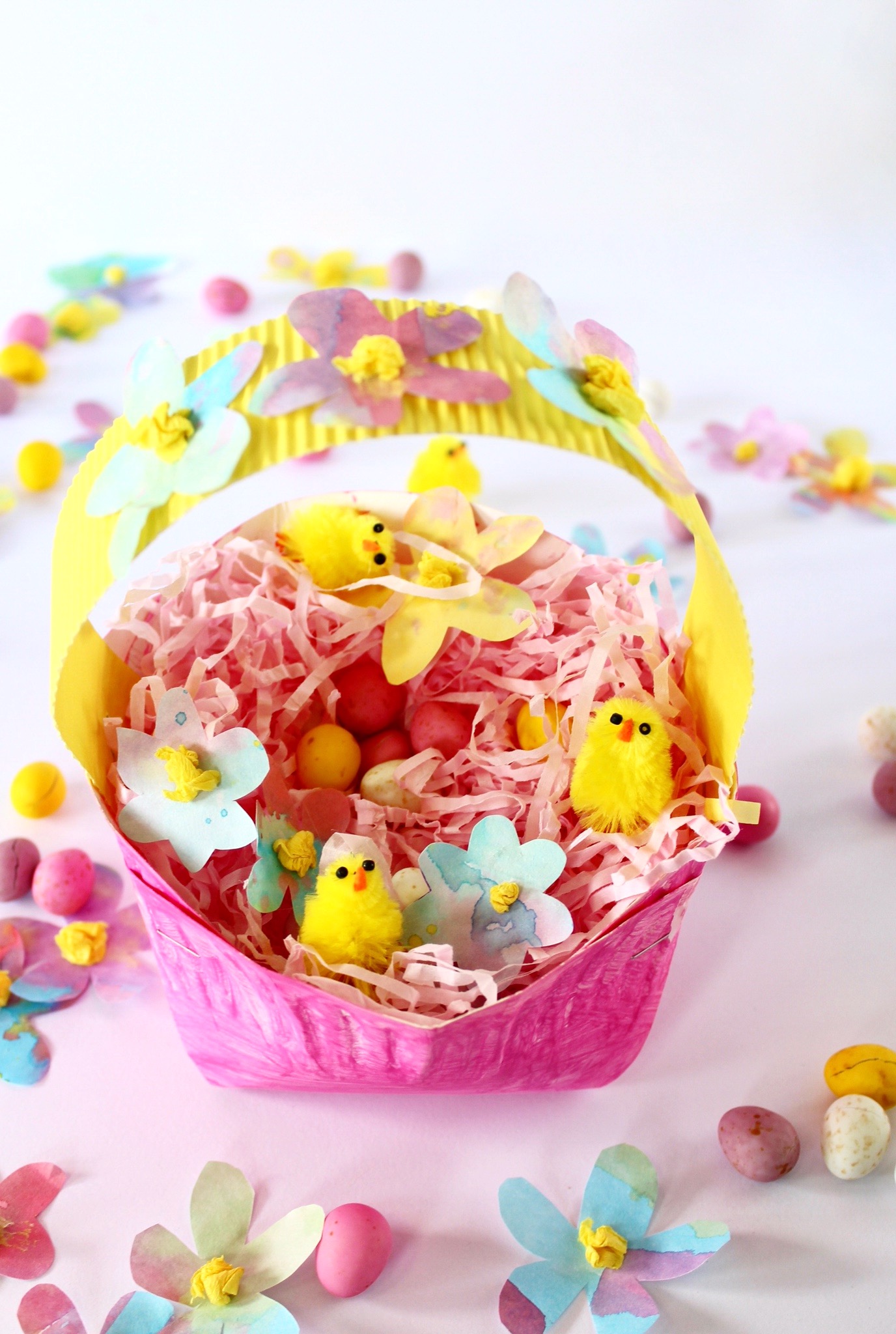 For more simple Easter ideas you may like this post HERE or HERE.