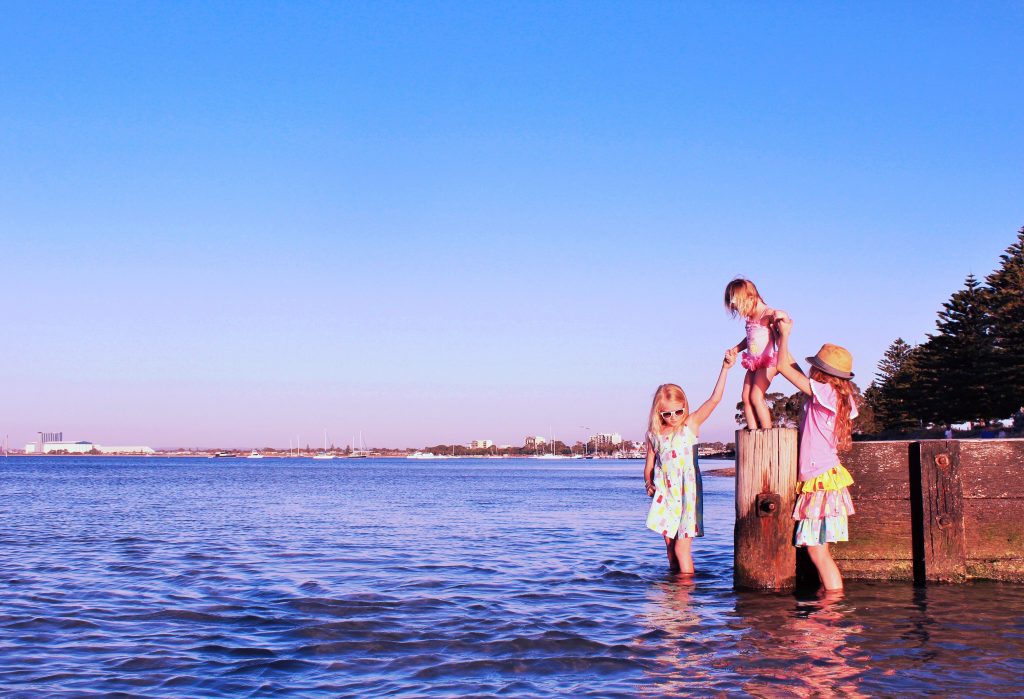 Breathe it in, love it out!
SUMMER – It's finally coming, which means it's time to update the wardrobe for our minis and ditch those autumn hues for that much needed burst of colour. So today on the blog I'm sharing a few of my fave pieces from OOBI's latest range as part of our Summer style guide for kids (also great gift ideas for Christmas).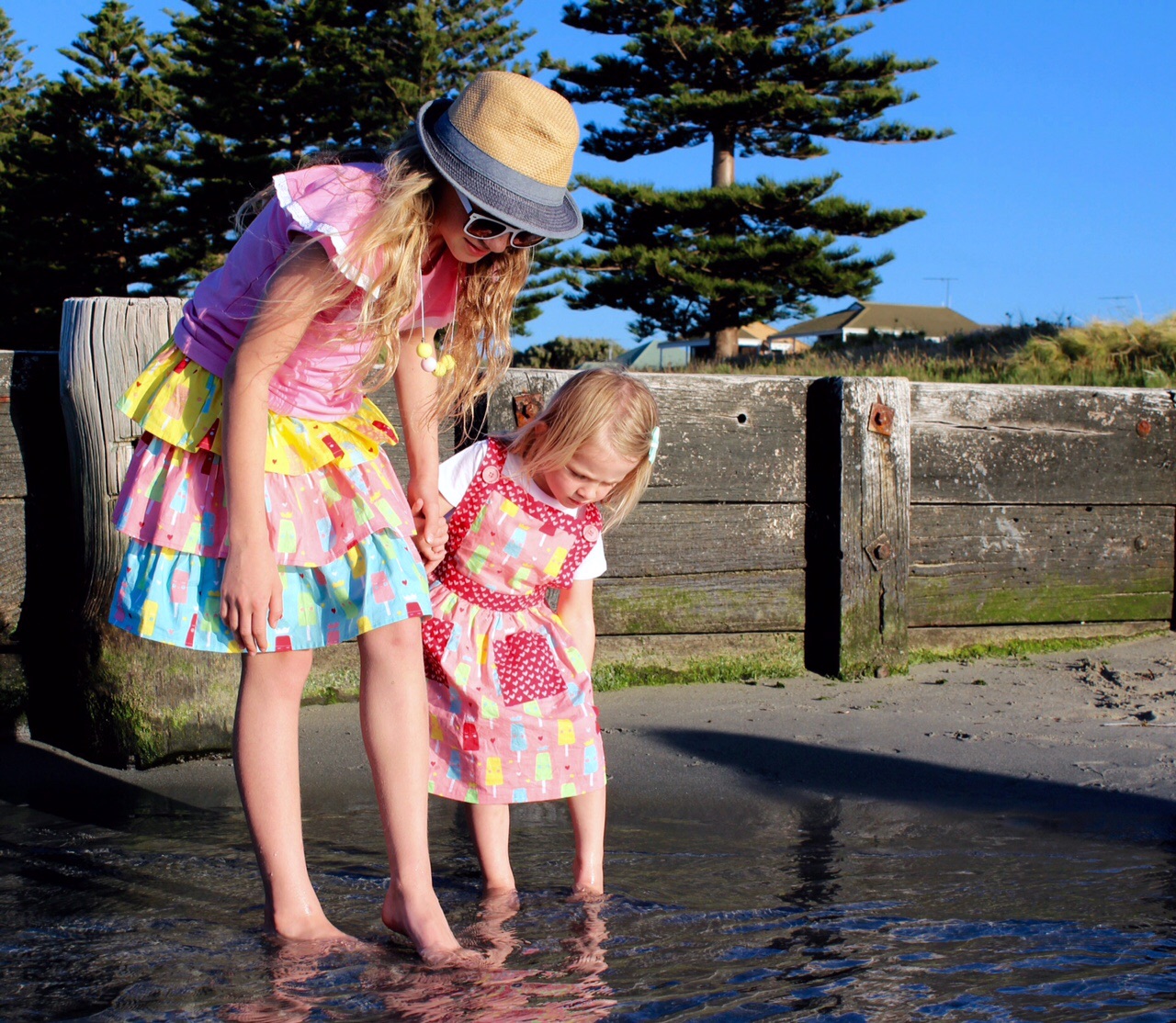 Bursting with colour and happiness, this latest release by OOBI is perfect for girls who love to get outdoors, explore and have fun!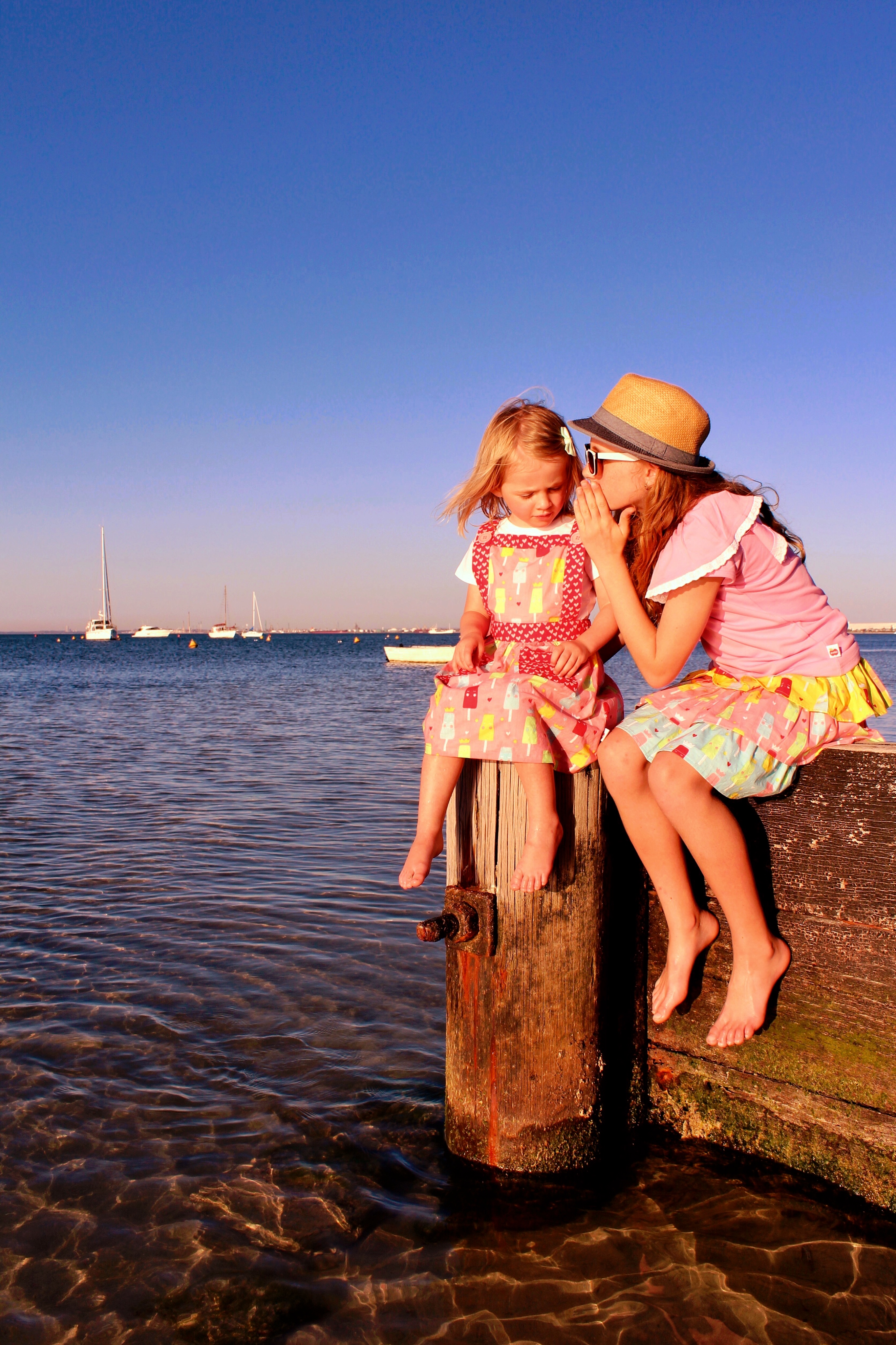 What I love about OOBI is that there are so many different coordinated pieces in their range, that your children can all wear a coordinated look without being overly 'matchy matchy'.
TIP: a coordinated look is perfect for taking special family photos as everything looks cohesive. Print a few of your favourite snaps and you have the perfect gift idea for the grandparents.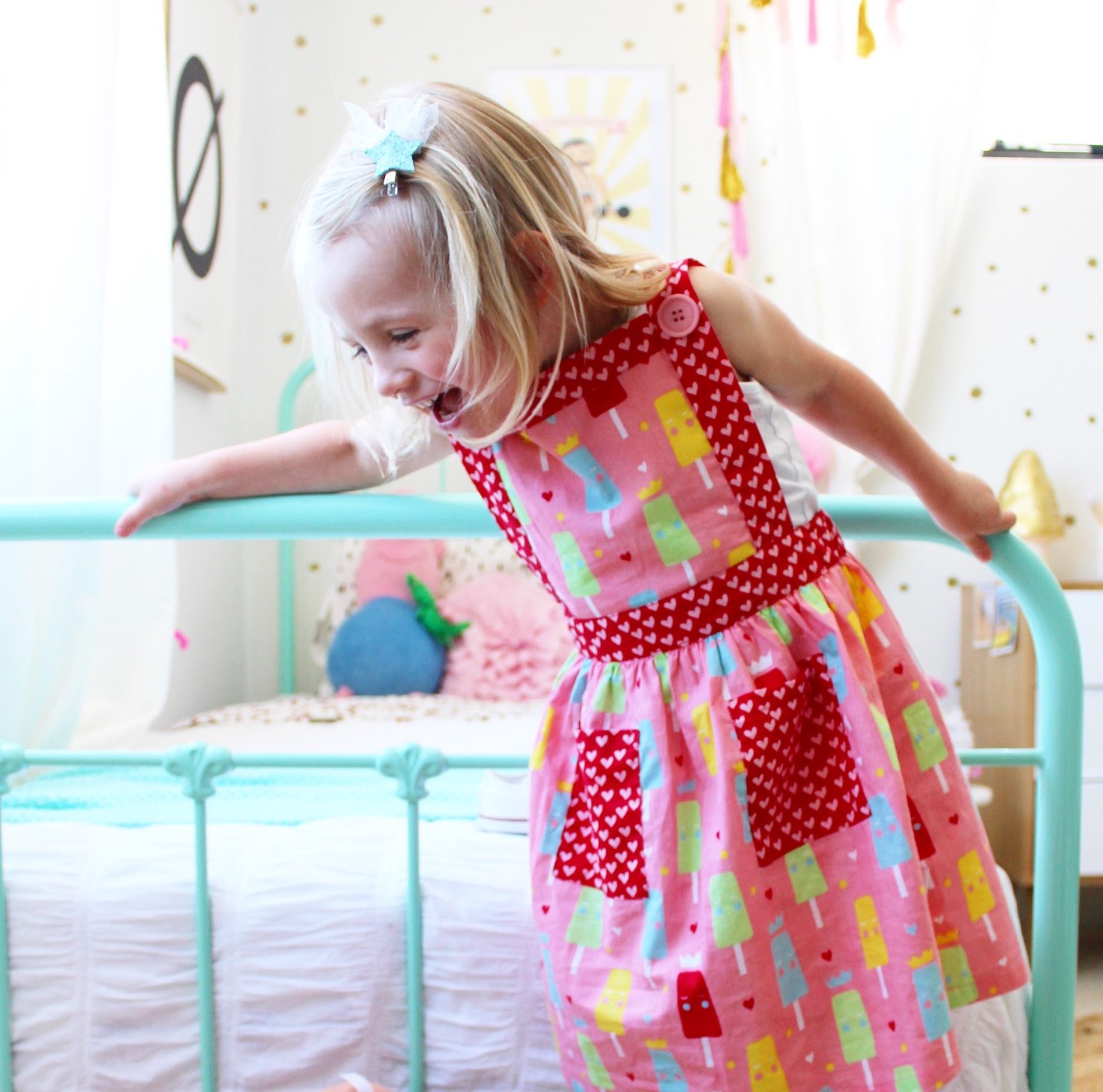 FAVE PICK:
A very hard one here but would have to say my all time favourite pick of the range is the adorable little 'Lily Strawberry Ice-Cream' dress worn by Indi.
The lightweight cotton fabric means its super comfy for those warm summer months. You can change the look and feel of the dress by pairing it with a different coloured or style tee underneath.
For those cooler summer nights, all you need to do is replace the short sleeve tee for a long sleeve or add a simple cute cardi for a more layered look.
I also love how this little dress has adjustable straps, meaning you can get a few years out of it by lengthening the straps as your little one grows. These straps can also be criss-crossed for a cute alternative.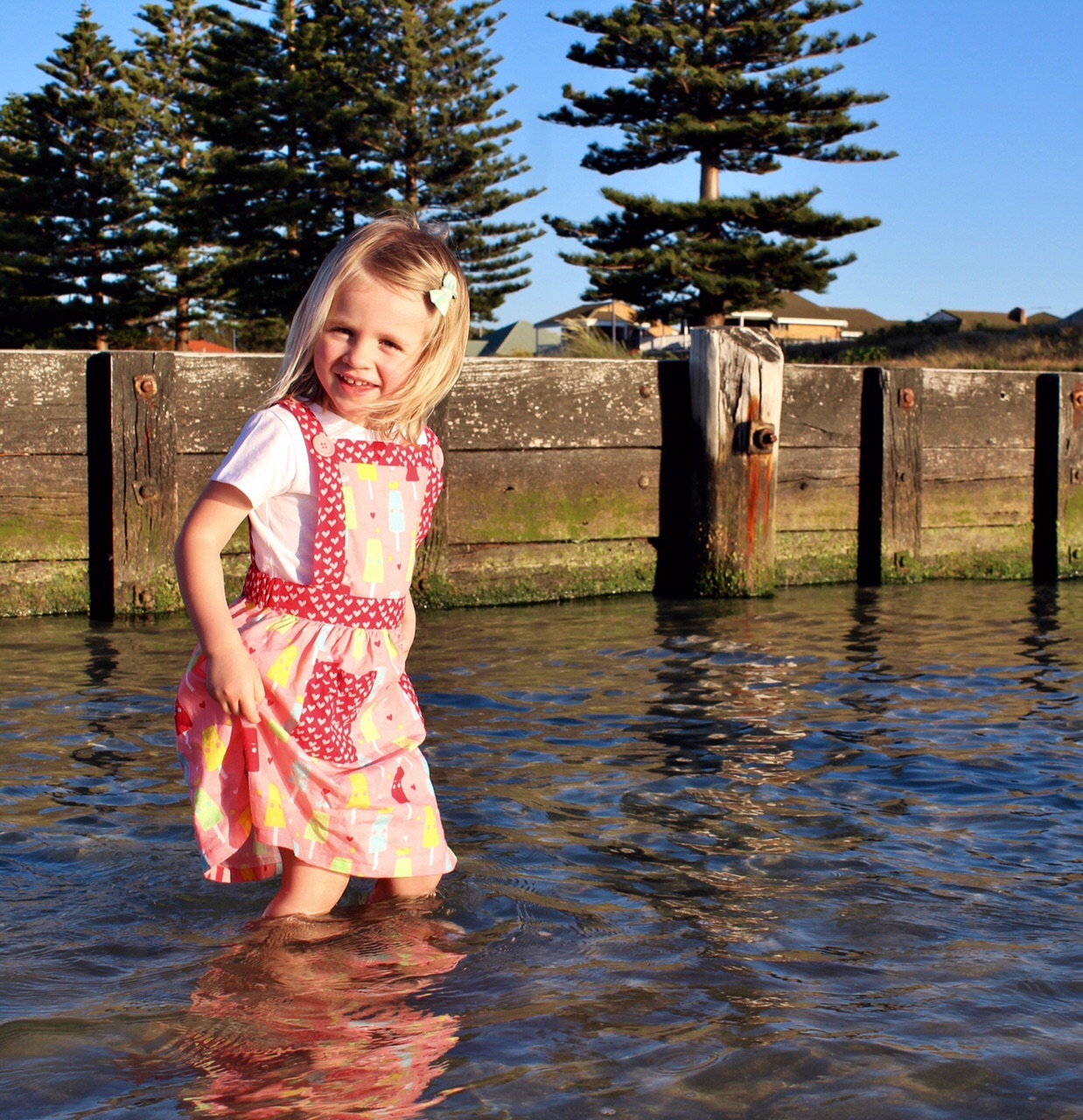 LOVE IT:
Socially conscious brand – big fat giant tick tick tick! Did you know the ever so lovely OOBI gives back big time and for EVERY SINGLE new range item of clothing purchased, OOBI donates one piece of clothing for a child in need!
How can you not love that!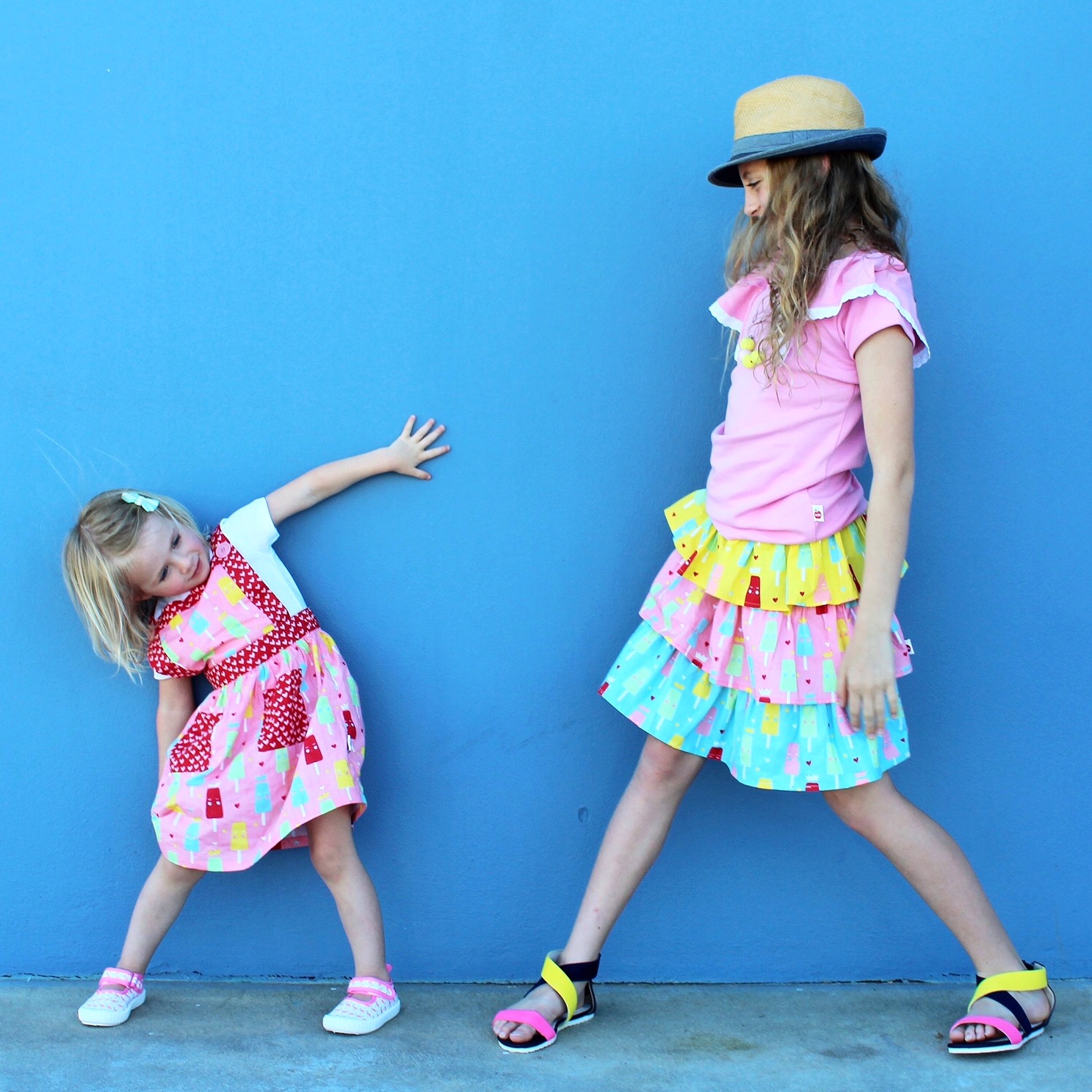 WEAR IT:
Park, play, party, you name it, OOBI suits it. Dress it up with with a fancy crown, a few bangles and summery sandals and you are set to party it up! Or dress it down with a pair of uber comfy canvas flats and play it is!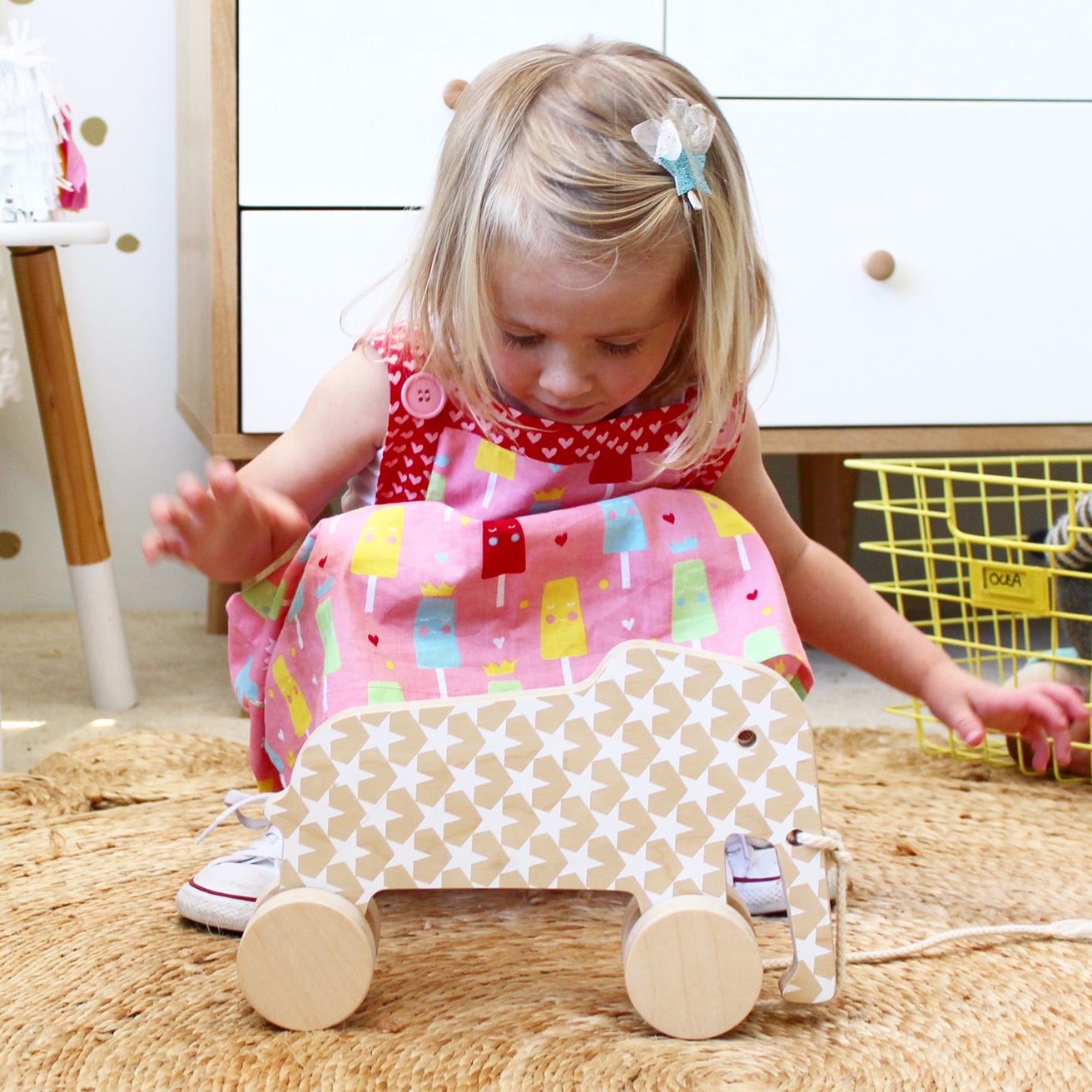 TEACH IT:
What can you learn from a cute little outfit?
COLOURS:
For younger babes, e.g. toddlers you can play a cute little game called put your _____ on something ______ (E.g. put your elbow on something yellow, put your finger on something blue, put your nose on something pink). Or ask your child to find the pink ice-cream, yellow ice-cream etc. Super easy but a super important concept for little ones to know.
SOUNDS
Older babes who are school aged and are learning about sounds can play colour eye spy – eye spy with my little eye a colour beginning with the sound…. 'p' – pink, 'b' blue etc.
COUNTING
All those cutesy ice creams need a little counting. To jazz it up a little, count and sing with songs like one little two little three little icecreams, four little five little six little ice creams etc. Or simply use the gorgeous ice cream print to reinforce counting with a one to one correspondence (touch and count) as you help your little one to practice counting three ice creams, five icecreams, or ten ice creams (depending on age).
These are all such great little games to play when your stuck in that shopping centre line, or waiting annnnd waiting at the doctors for your appointment that is running 'on time'.
SHOP THE LOOK:
Indiana wears Lily Strawberry Ice-cream Dress by OOBi
Indi wears Flamingo Mary Janes by Walnut
Summer wears flutter tee and May Ice-cream Princess skirt by OOBI and Bambi sandals in navy by WALNUT.
Oceanna wears Ruby Frosty Blue Dress by OOBI and Corfu Gold sandals by WALNUT.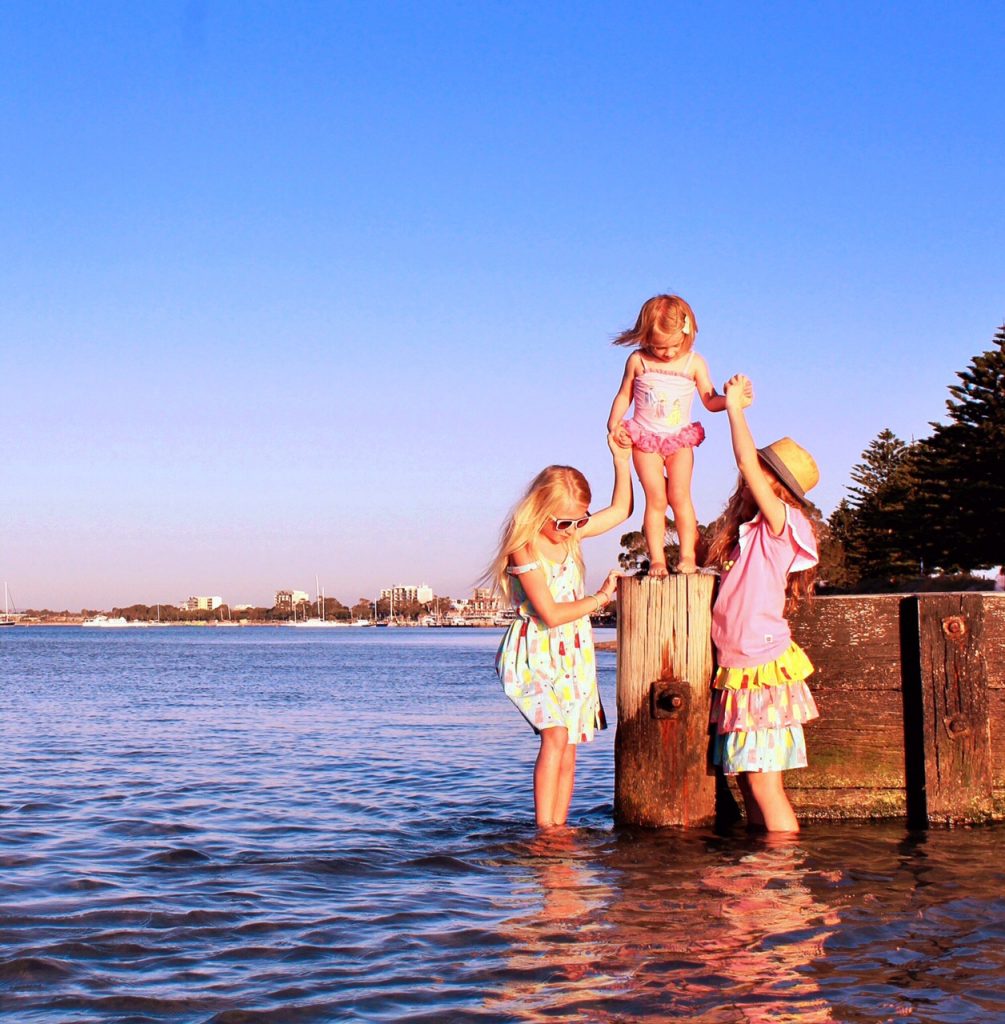 For more OOBI goodness check them out HERE
For more WALNUT faves click HERE. 
Thanks for stopping by, love ness X