SUN AND CO
OOAK DECOR FOR BABIES AND CHILDREN
Introducing SUN and Co – a European based children's and babies decor brand. Located in Minsk, Belarus –  SUN and Co are making their mark in children's interiors by creating beautifully crafted mobiles, soft toys and other bespoke nursery items. Founded by trend setting mother Anna Levkovich, her popular Etsy store SUN and Co allows her to help support her family while fuelling her passion for creativity.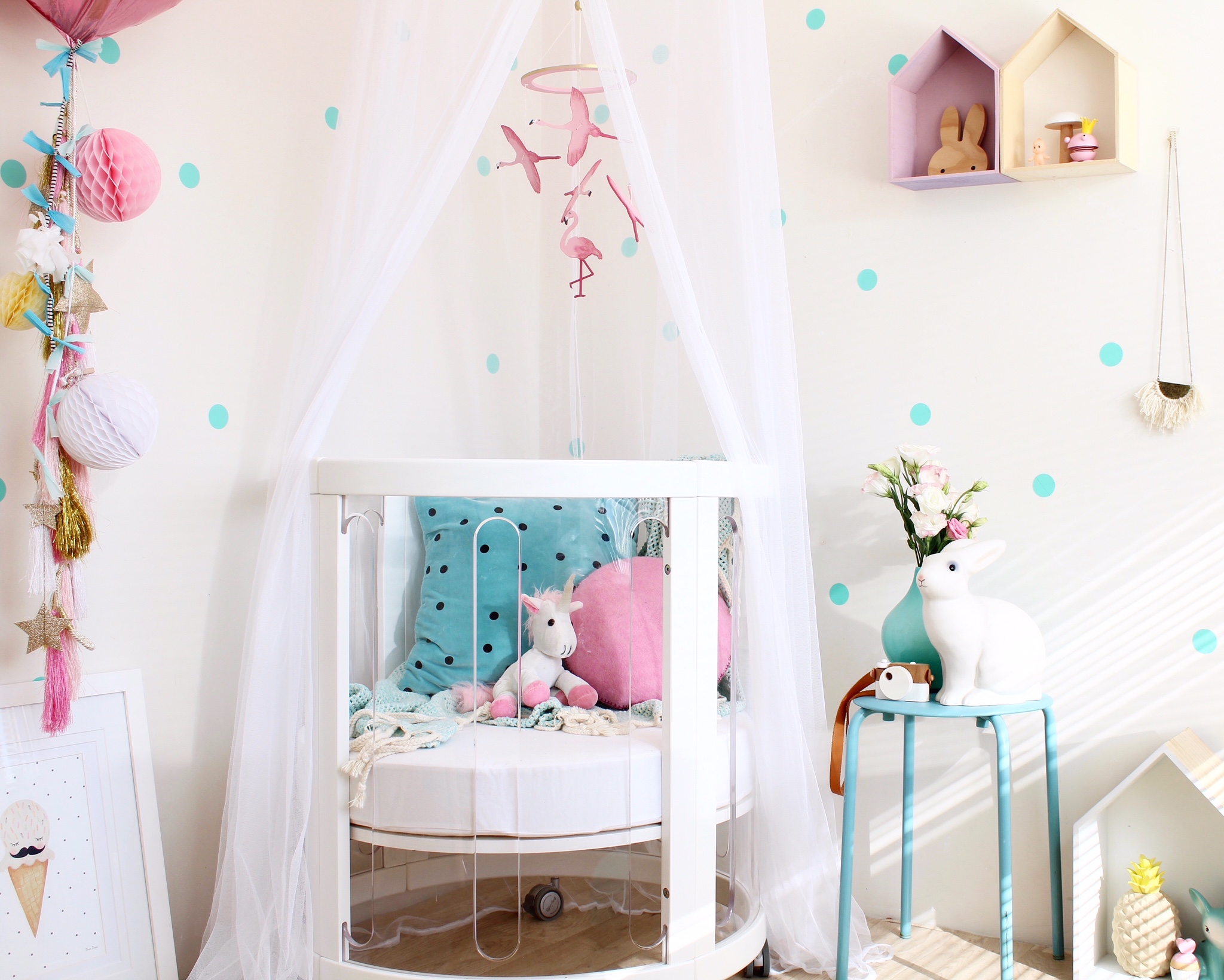 We were recently gifted a beautiful hand painted flamingo mobile to style and photograph for Anna of SUN and Co. To show the versatility of the piece, I styled our beautiful mobile in both my daughter's bedroom and over a baby bassinet (no – no baby news here, just purely styled for the blog #fourisplenty). Looking just as stunning in either space, this mobile is the perfect transitional decor piece to grow with your child's changing needs.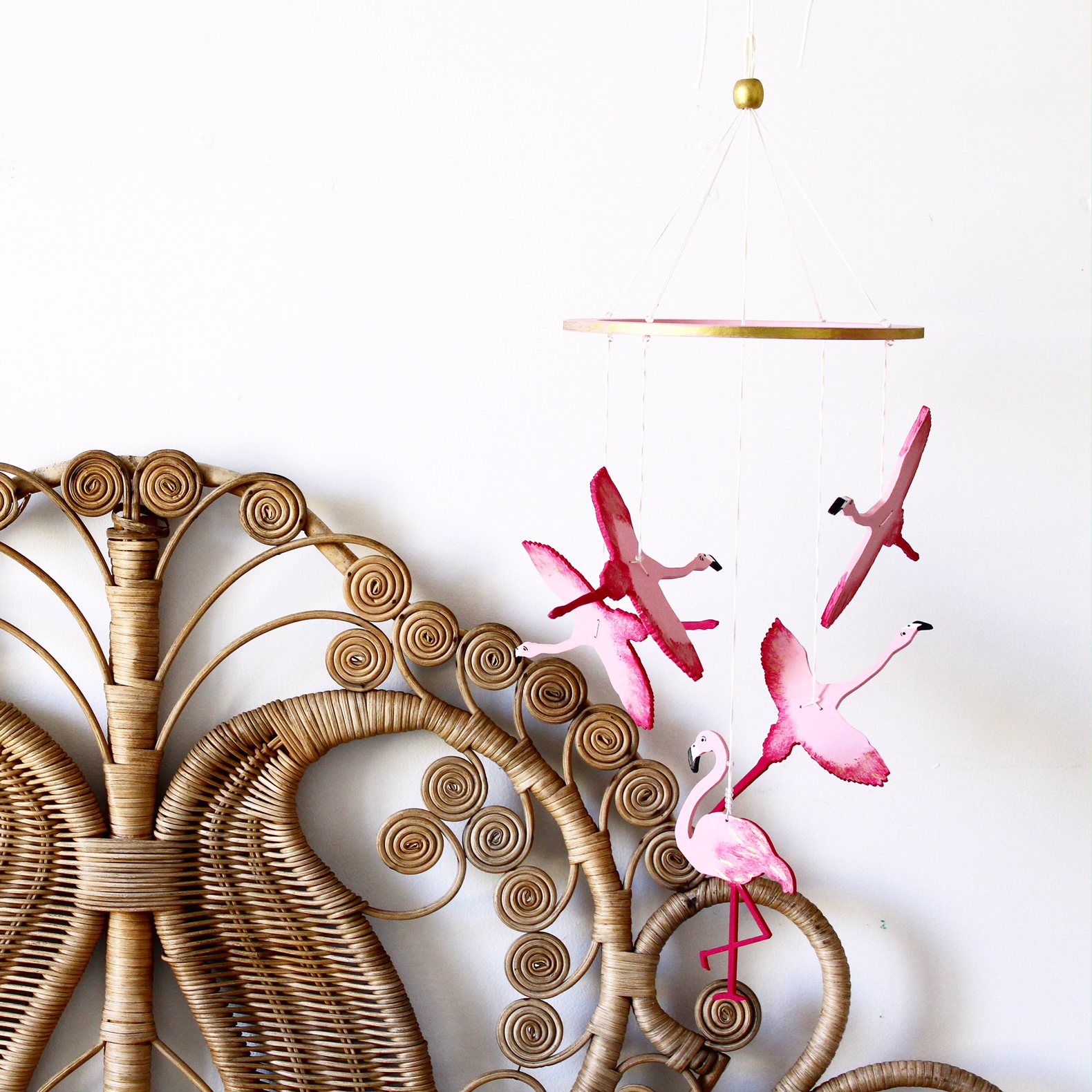 ABOVE: The beautifully crafted flamingo mobile of SUN and Co's includes fine bead work.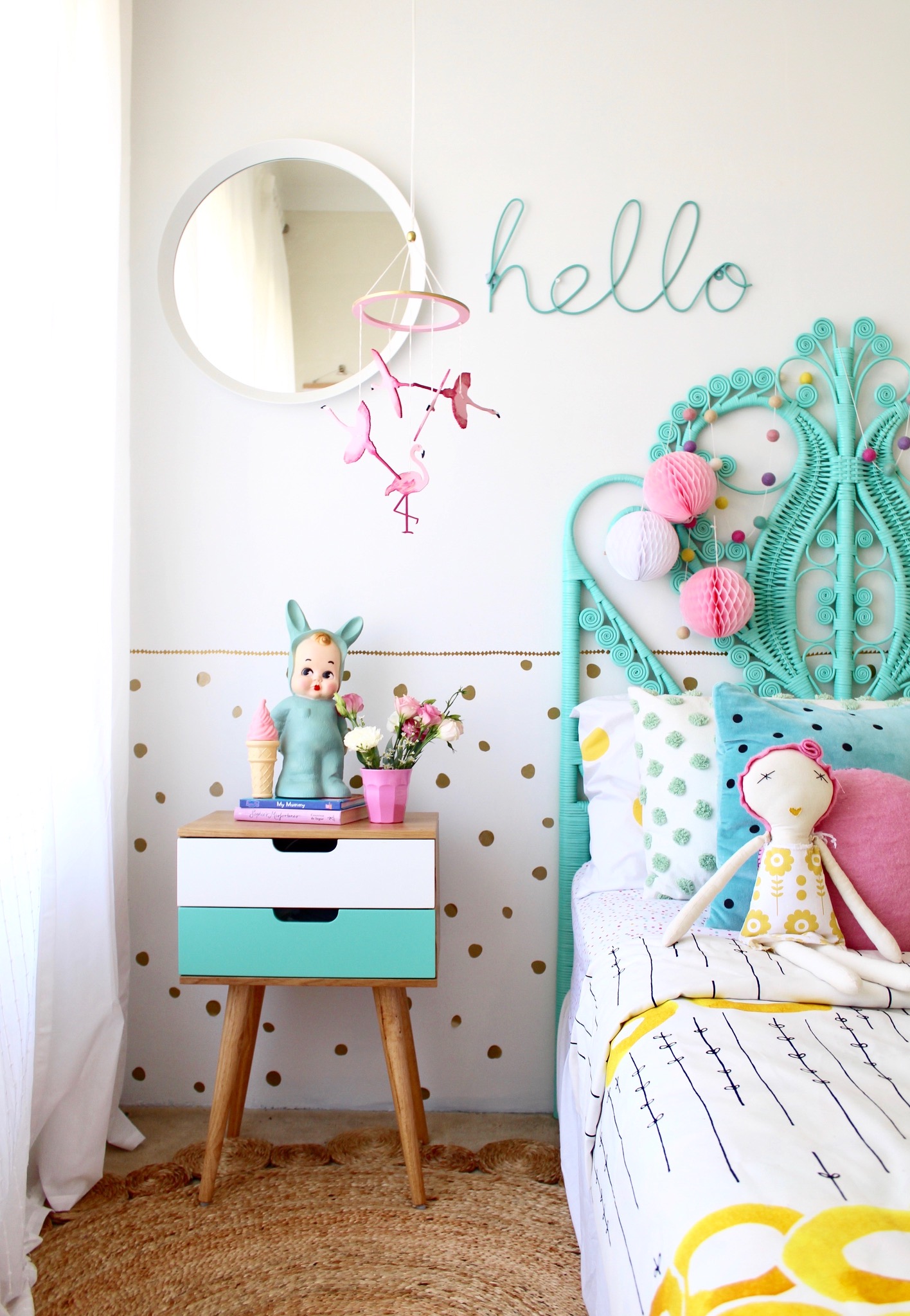 The thing I love about mobiles in children's bedroom or nurseries is the beautiful design element of movement it brings into the space. Both calming and aesthetically pleasing, the gentle motion of mobiles that dance in the breeze have been a must have nursery item for decades – and with SUN and Co's handcrafted range it's easy to see why.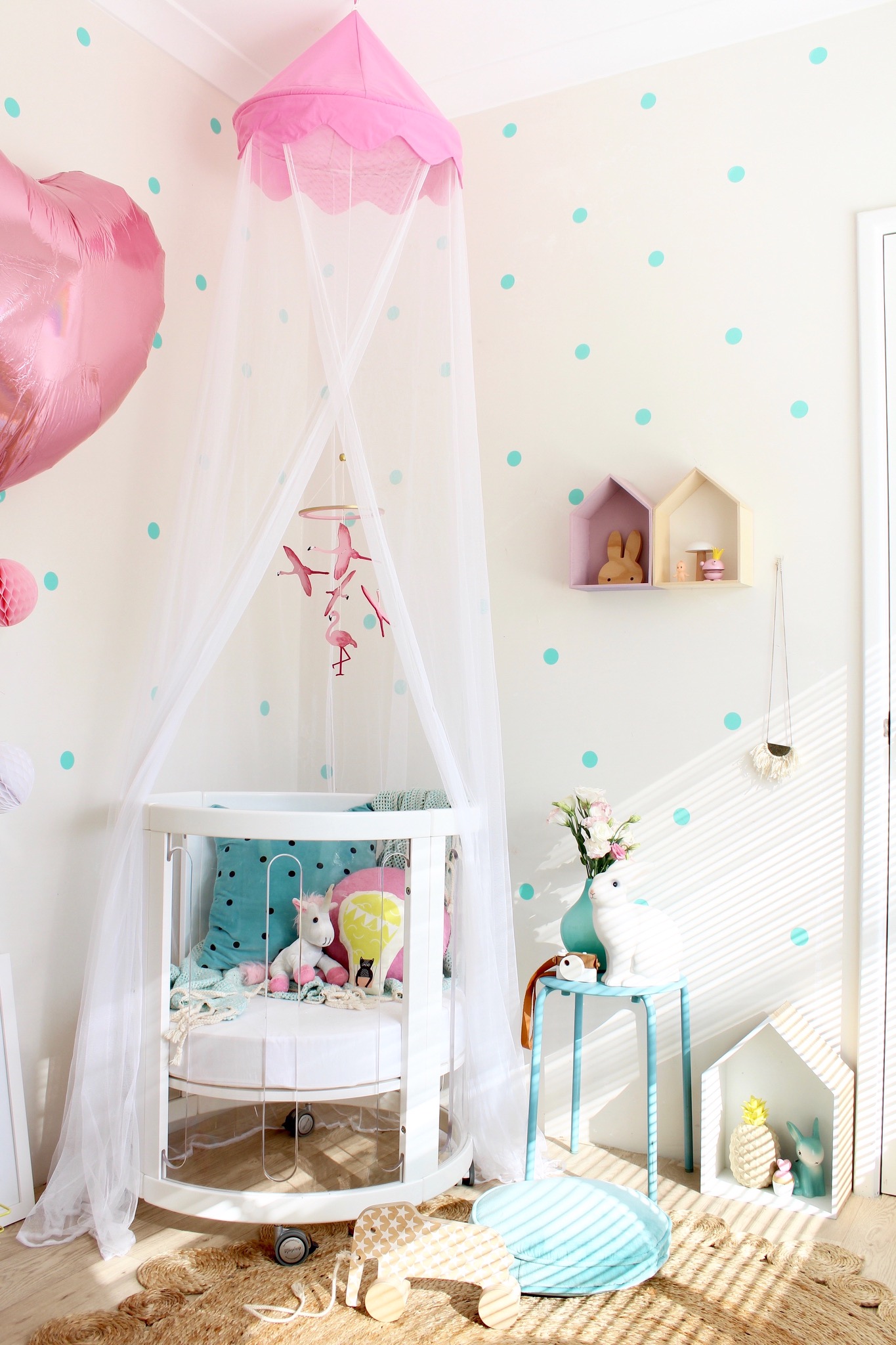 ABOVE: The flamingo mobile looks adorable over a baby bassinet.
Handmade Softies and Plush Toys by SUN and Co
In addition to bespoke mobiles, SUN and Co's nursery and children's decor range also includes the most adorable hand made plush toys for children. The popularity of these products can be seen when viewing Anna's drool worthy, instagram feed, filled with her high-end European decor designs that currently embrace some of the most beautiful nurseries and children's bedrooms from around the globe. Anna's incredible range of handmade items are available through her popular Esty store SUN and co where worldwide shipping is available.
ABOVE: Just a few of the adorable handmade items available through Anna's Etsy store. All four images by Anna of Sun and Co. 
To keep up to date with the latest of Anna's OOAK releases you can follow her via instagram HERE or you can check out here Etsy store HERE.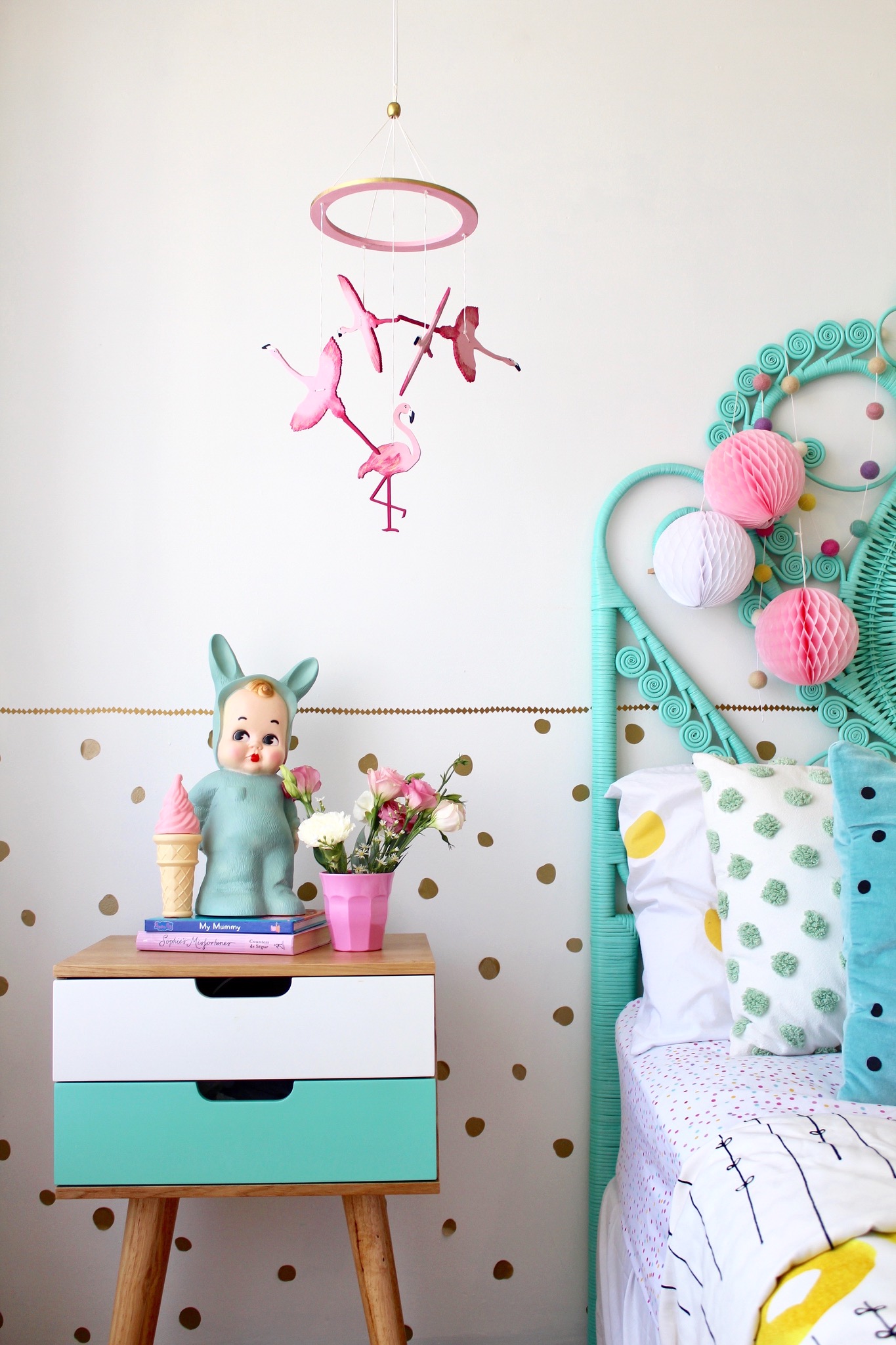 Thanks for stopping by!
Love Ness X