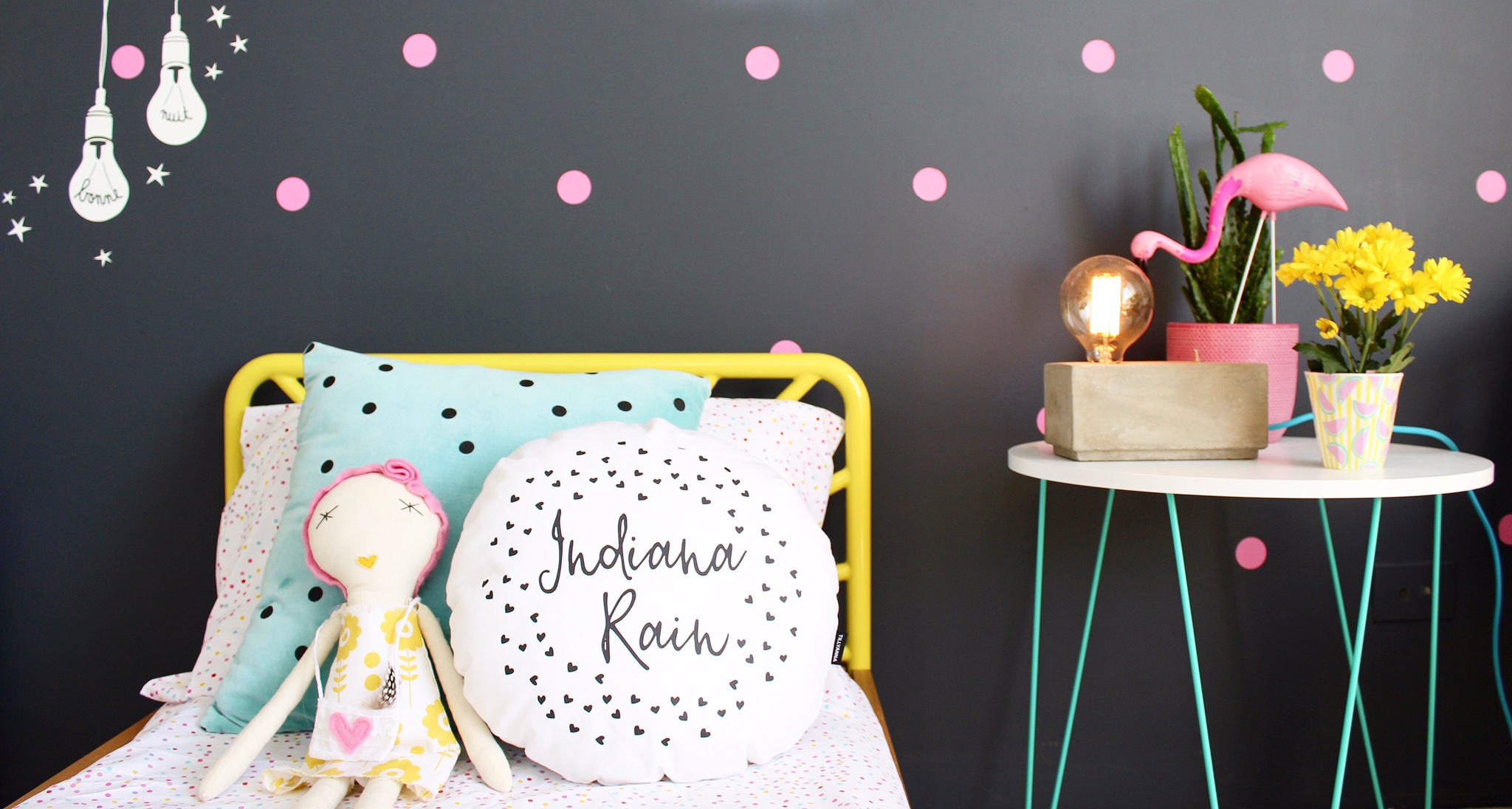 With the festive season drawing nearer, I am going to share a few fave finds over the next couple of months for interior lovers big and small and I'm kick starting it off with this very cool personalised pillow from UK based interior brand 'Tillyanna'.
Ours is from Aussie stockist Hard to Find who have an incredible array of OMG worthy, I LOVE IT! gift ideas for all the special minis (and maxis) in our lives.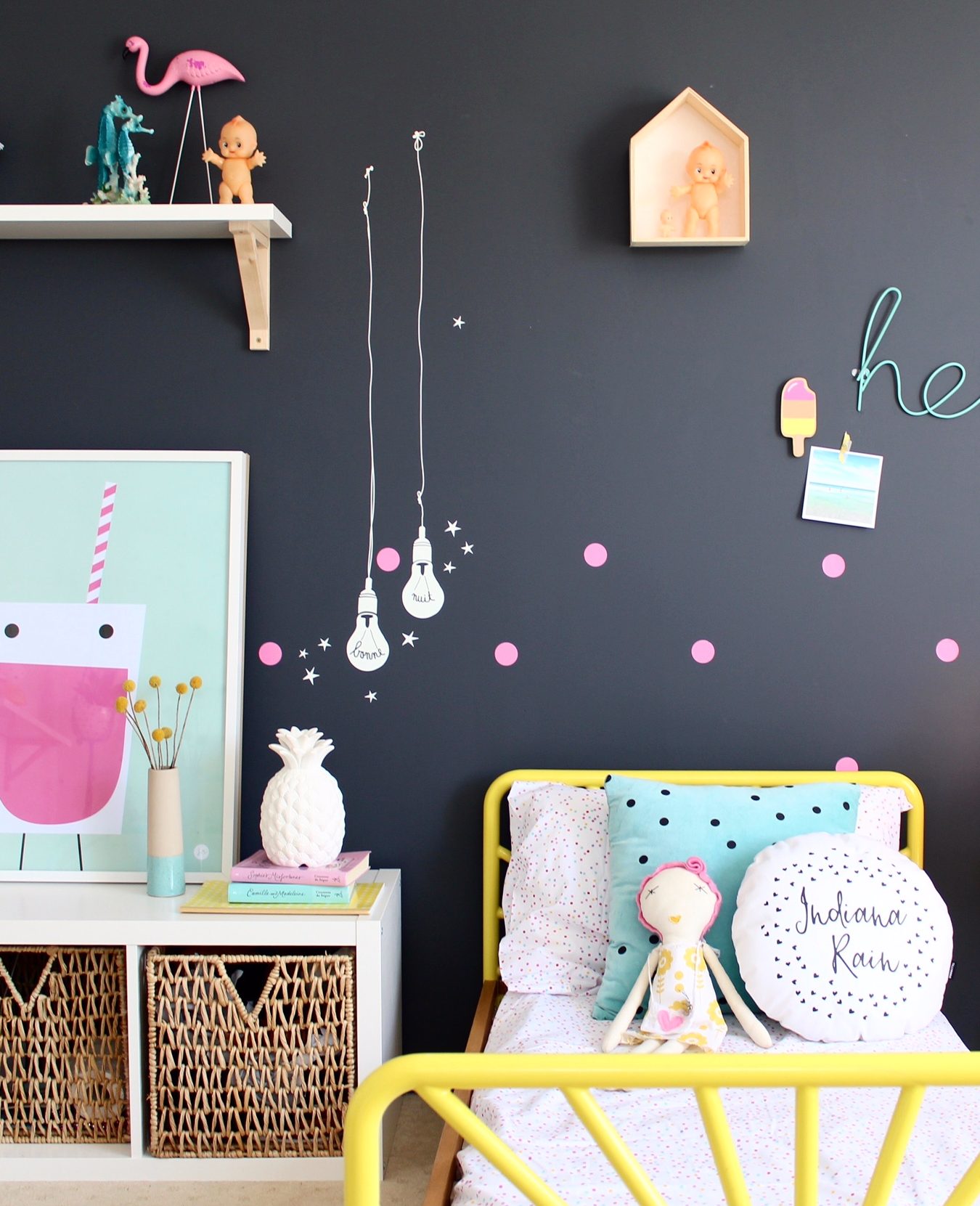 LOVE IT:
Personalised, monochromatic colour scheme that works with any interior – Tick!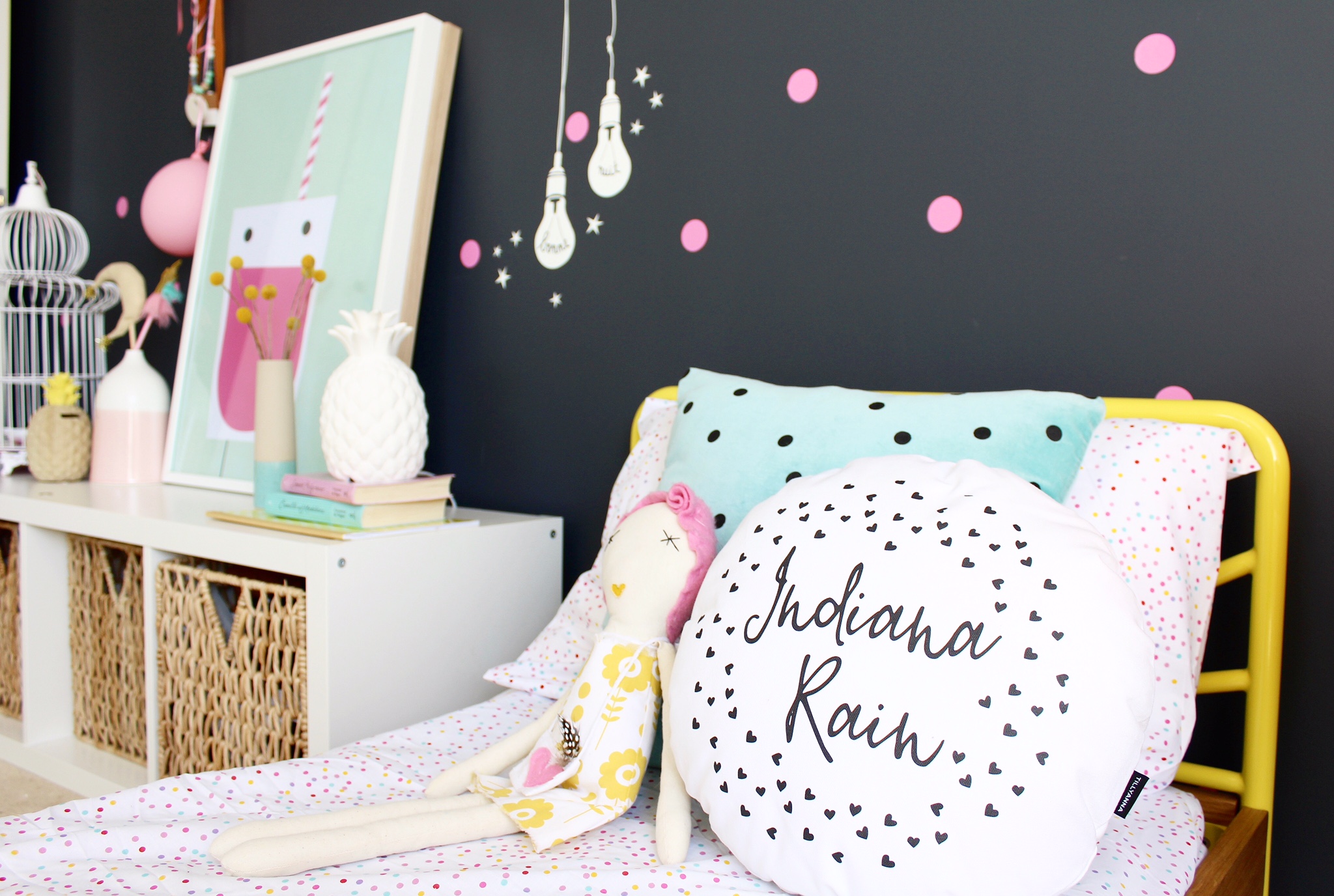 STYLE IT:
The round shape of this cushion makes it the perfect way to style a child's bed – adding visual contrast to the regular rectangular/square shape of most pillows it softens the angular look in an instant. The simple black and white colour scheme and minimalistic design works with ANY space so styling options are ENDLESS!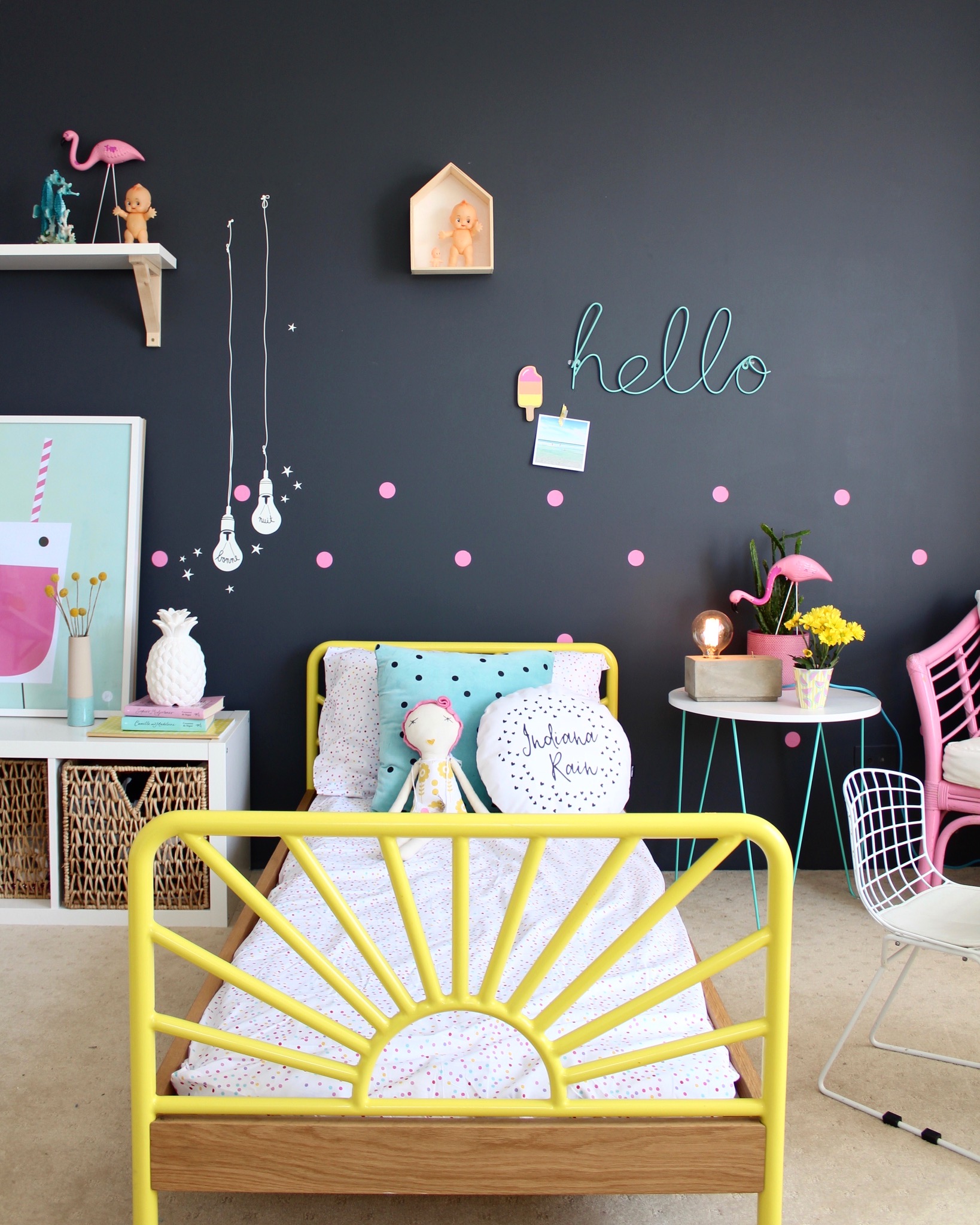 TEACH IT:
Any excuse to add a little learning opportunity for our babes  – this personalised pillow can help build both the skill of self identify (knowing who we are as individuals  – our name plays an important role in that) and it can also help develop name recognition.
Your child's name is one of the first words he or she will need to learn to recognise when they start school. It is such an important early life skill to help build independence as young children use their name to help find their desk, lunch box, jumper, hat etc.
If your child is more advanced and shows an interest in learning about letters and sounds, you can even teach them in a play based way as you go for a letter or a word hunt around their bedroom or the house.
Alternatively, see if you can help your child learn to identify the first letter and the sound it makes in their name and teach them early on about the directionality of print by using your finger to 'track' the letters as you read your child's name. But make it fun!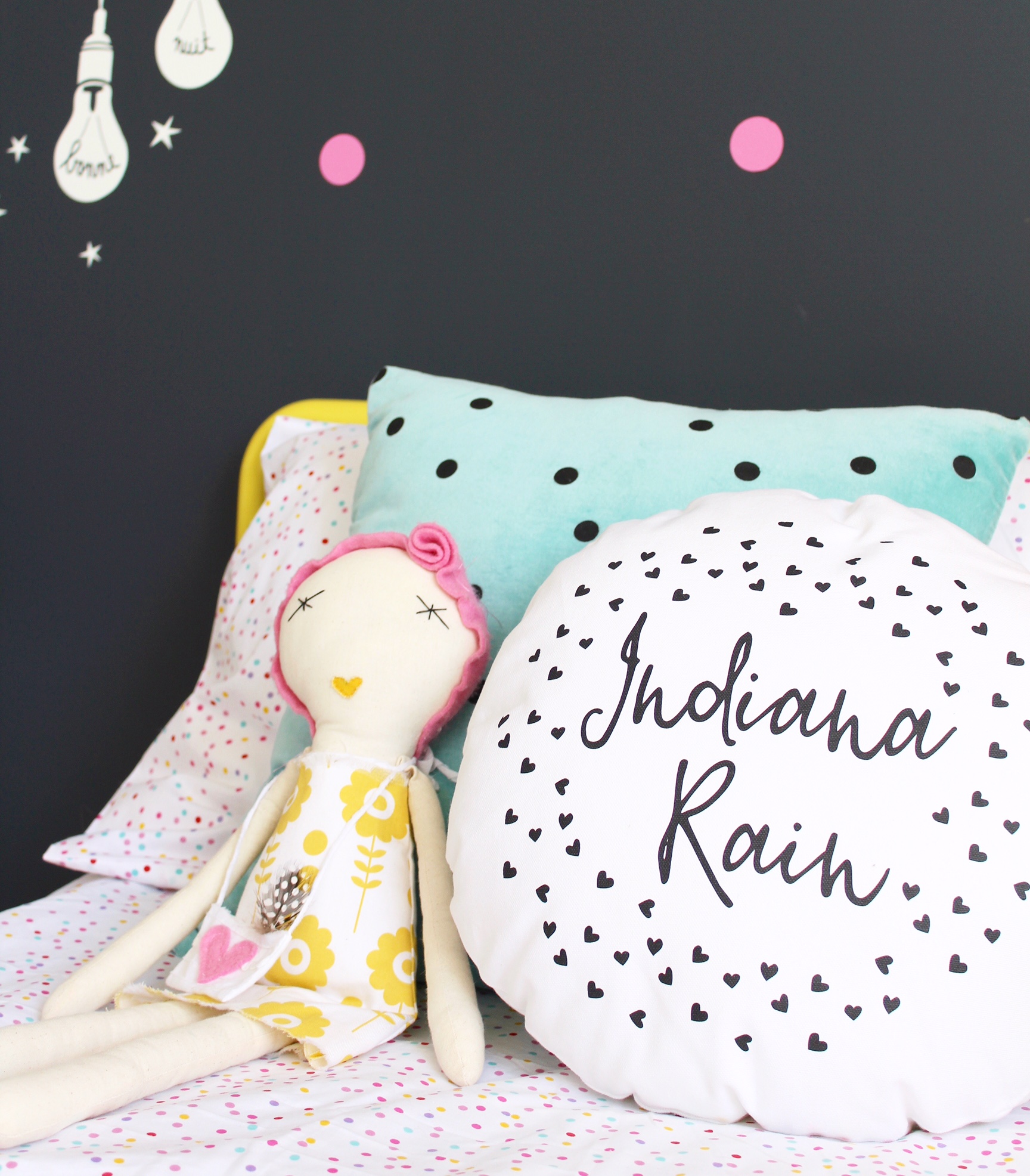 (NOTE –  you don't need a pillow to teach your child these skills. You can also simply write your child's name on a piece of paper, collage it together OR  paint the letters in your child's name and fame it for a piece of simple, easy DIY artwork that will help them learn name recognition in the same way)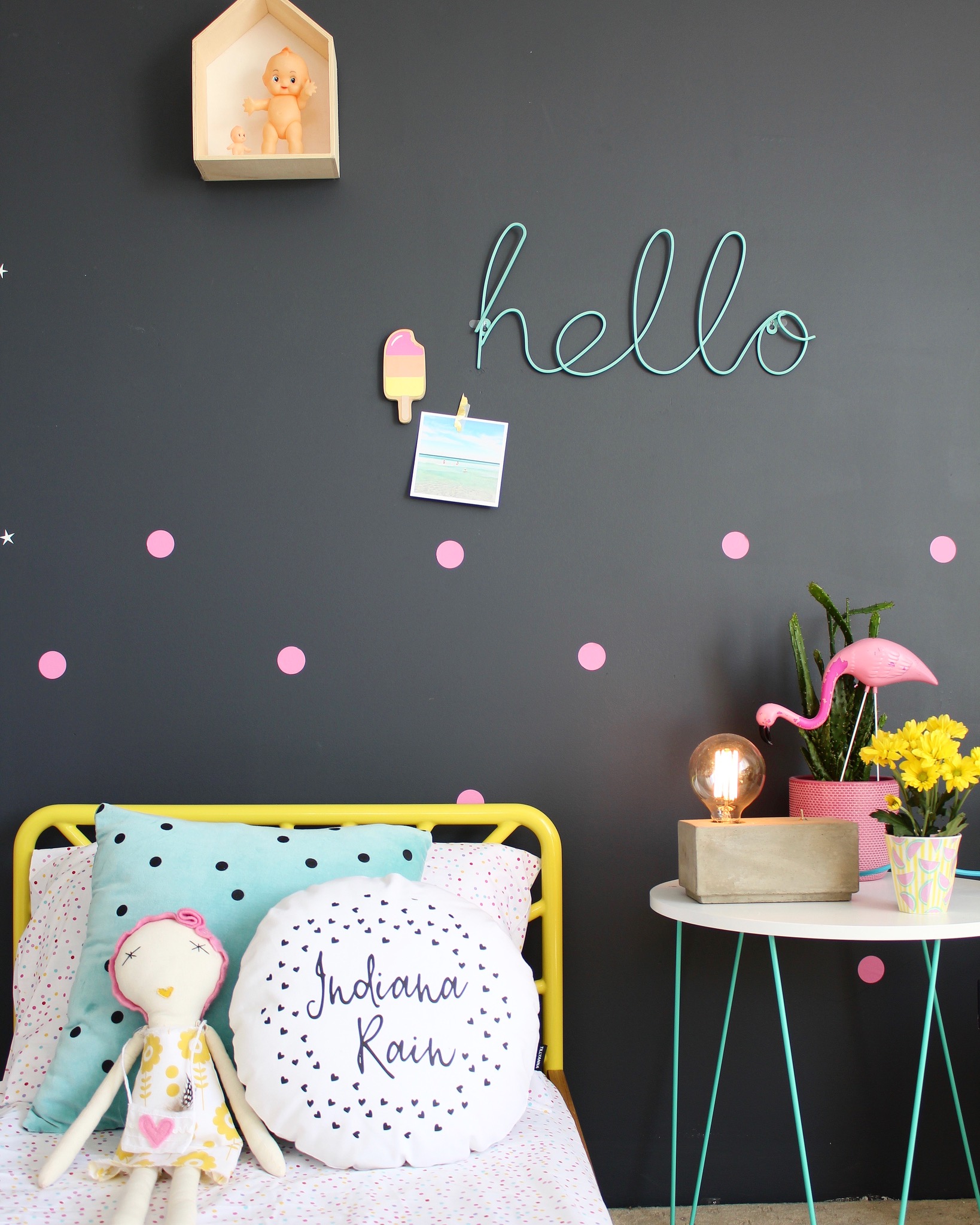 This is just one of the many cool designs available, you can find the exact style of ours HERE or browse other cool gift ideas by simply jumping online to Hard To Find and searching for 'personalised gifts'.
Thanks for stopping by, love ness X