Simple ways to create a stylish and cohesive look!
My girls shared a bedroom for many years (and now all four kids seem to love sharing mine) so today on the blog I thought I'd share a few very basic and easy to apply design ideas I like to do when creating shared spaces for little ones.
SAME BED, COHESIVE STYLE
Selecting beds that are similar in terms of either colour, style or both helps to create a bit of uniformity in a shared space which is important if you like the room to feel cohesive. If you are short on space, you can't go past the traditional bunk bed.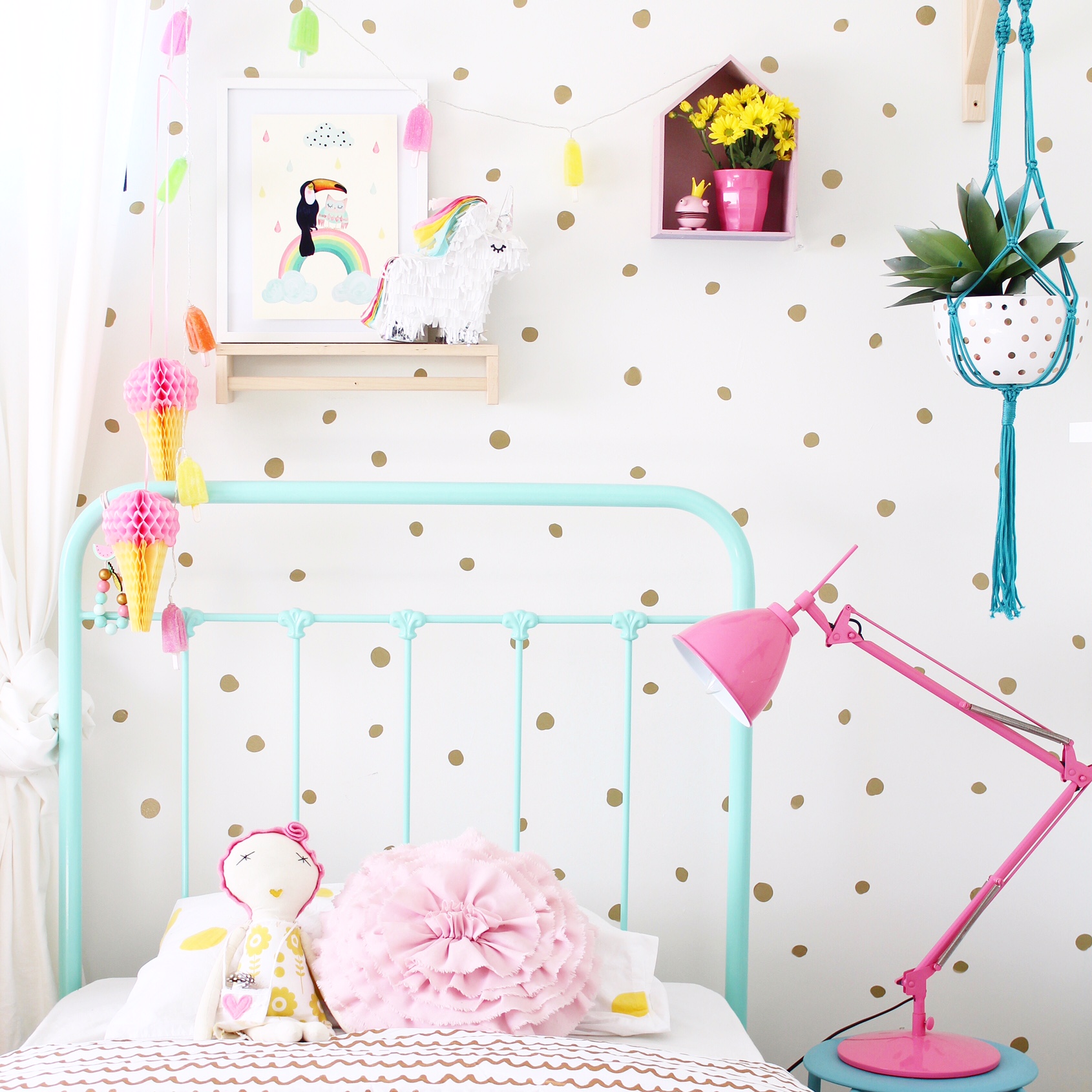 INDIVIDUAL PRINTS 
With so many incredible designers around who focus on creating artwork and prints for children's bedrooms, allowing your children to choose a print they love by the same designer is a perfect way to create a cohesive look within a shared space.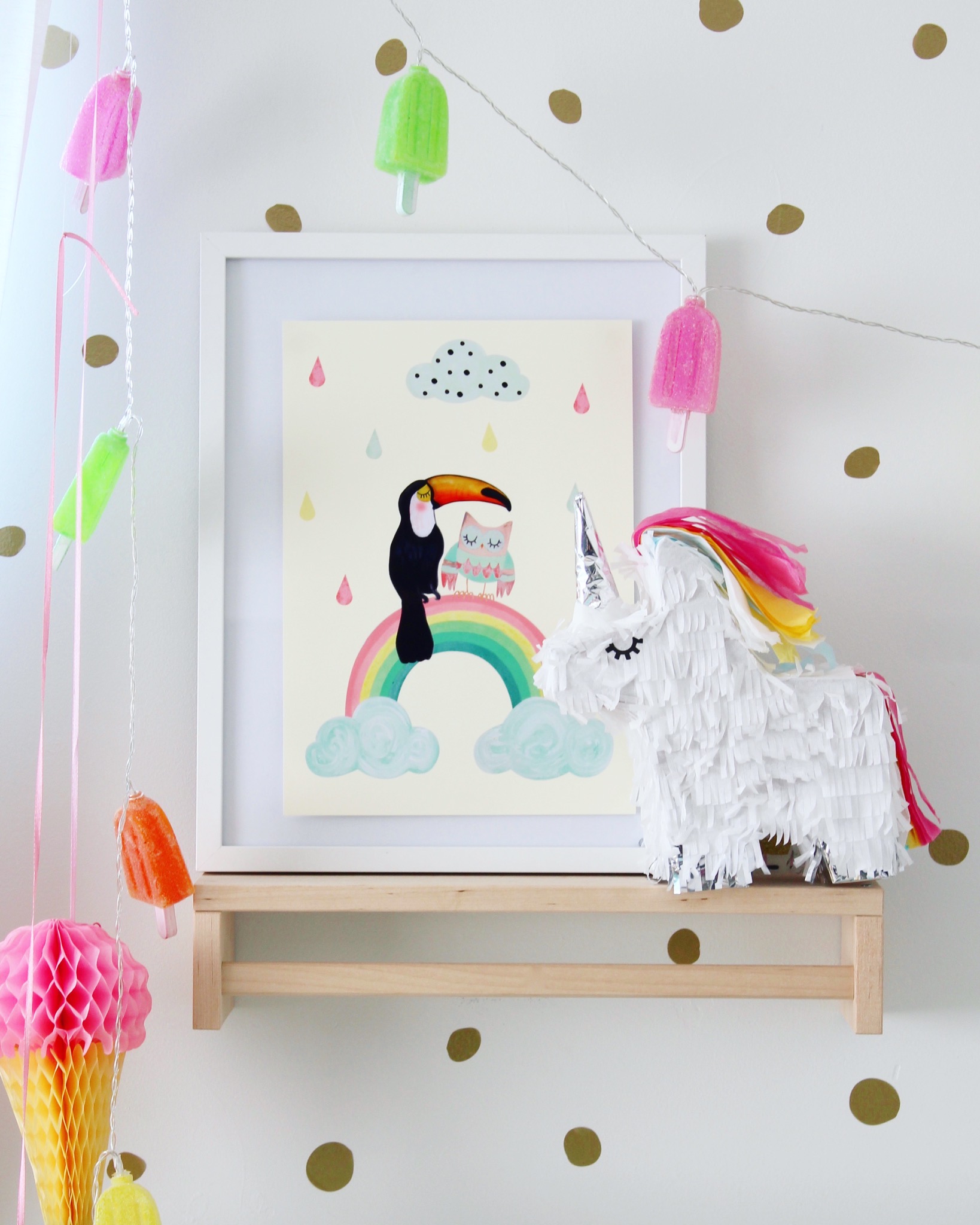 Not only does this method ensures that the artwork or prints will complement one another, it also allows your children to have input into their space and choose things that reflect what they love.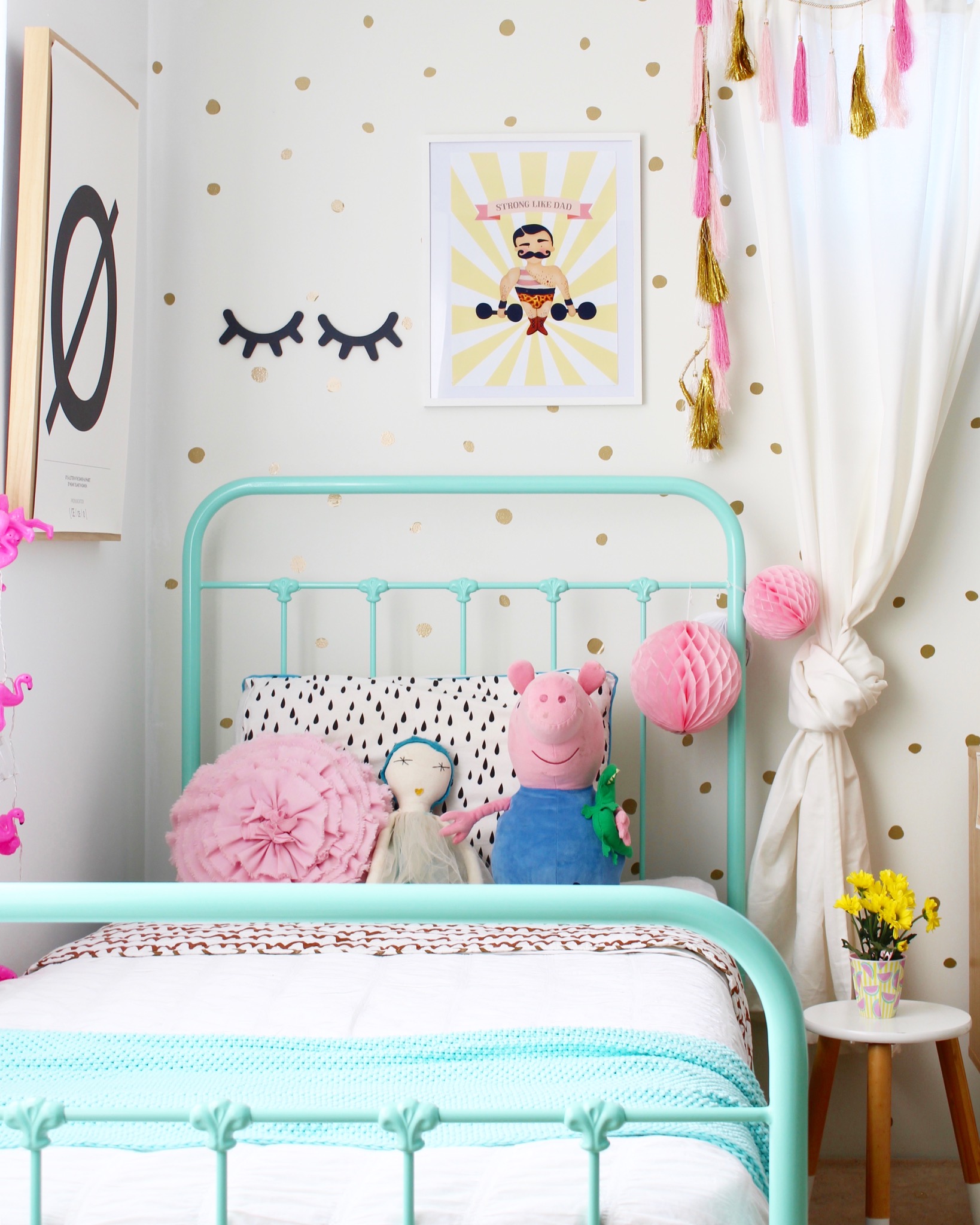 Two of the prints I used in my girls room are by DESSIN DESIGN, but other faves who make an incredible range of prints for both genders are PAX and HART, ONE TINY TRIBE, and CASTLE and THINGS to name a few.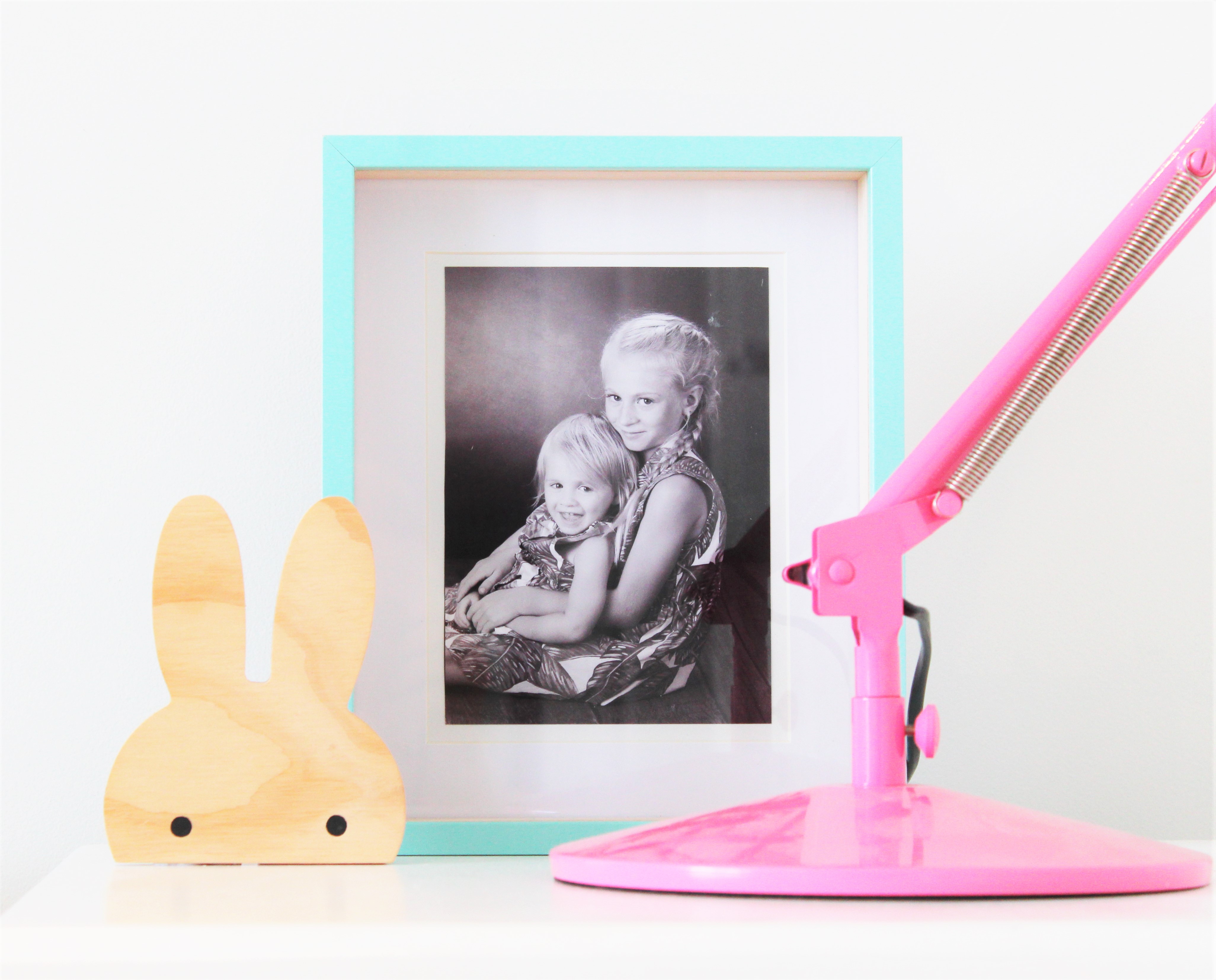 ADD PHOTOGRAPHS, ADD PERSONALITY
Whether the photographs are old or new, having photos of your children in their bedrooms helps to create a sense of ownership, self identity and belonging in children. In a shared space, by simply adding a few special photographs (e.g. beside the bedside or on a shelf) will help make your children feel that they still have their very own little space within a space.
If you like the photographs to tie in with the decor, try using simple black and white prints and select a frame that works with the colour scheme. If you prefer a more neutral or minimal look, use a simple frame in black, white or oak.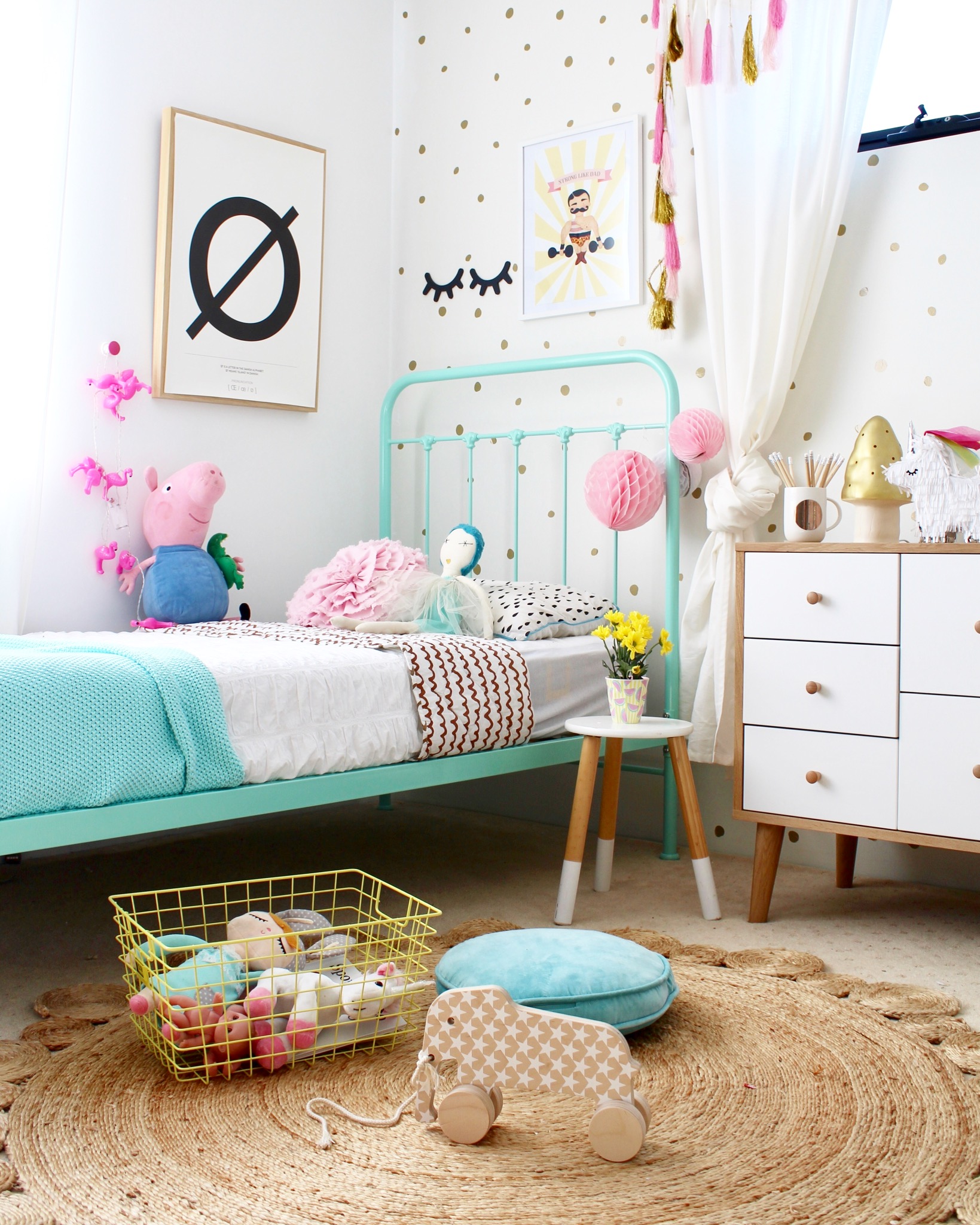 DRESS THE BED WITH APOINT OF DIFFERENCE
To create a look that is cohesive yet also reflects different personalities and likes, try choosing a similar style of bedding and use the smaller accents such as pillows, cushions and soft toys to create that unique point of difference.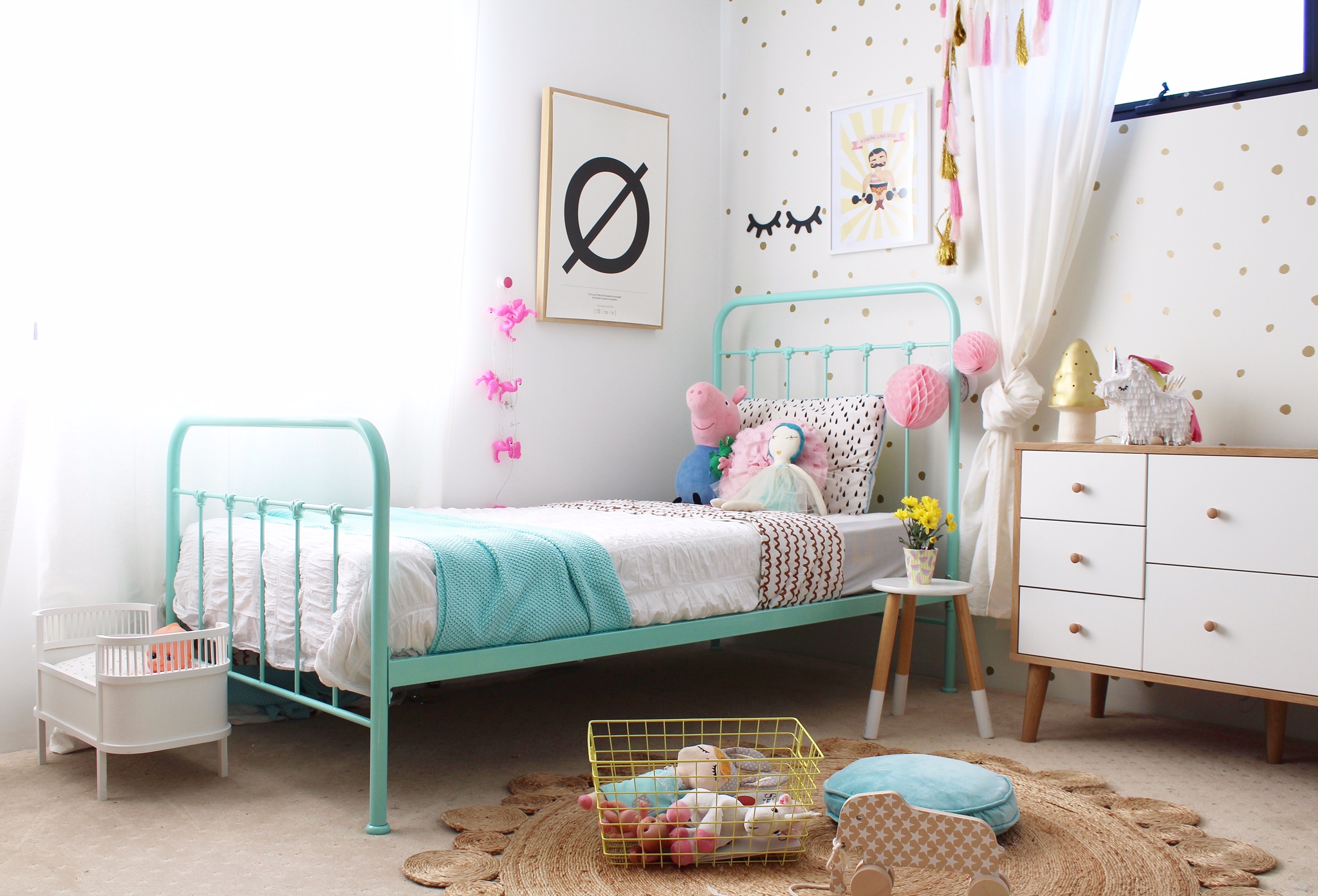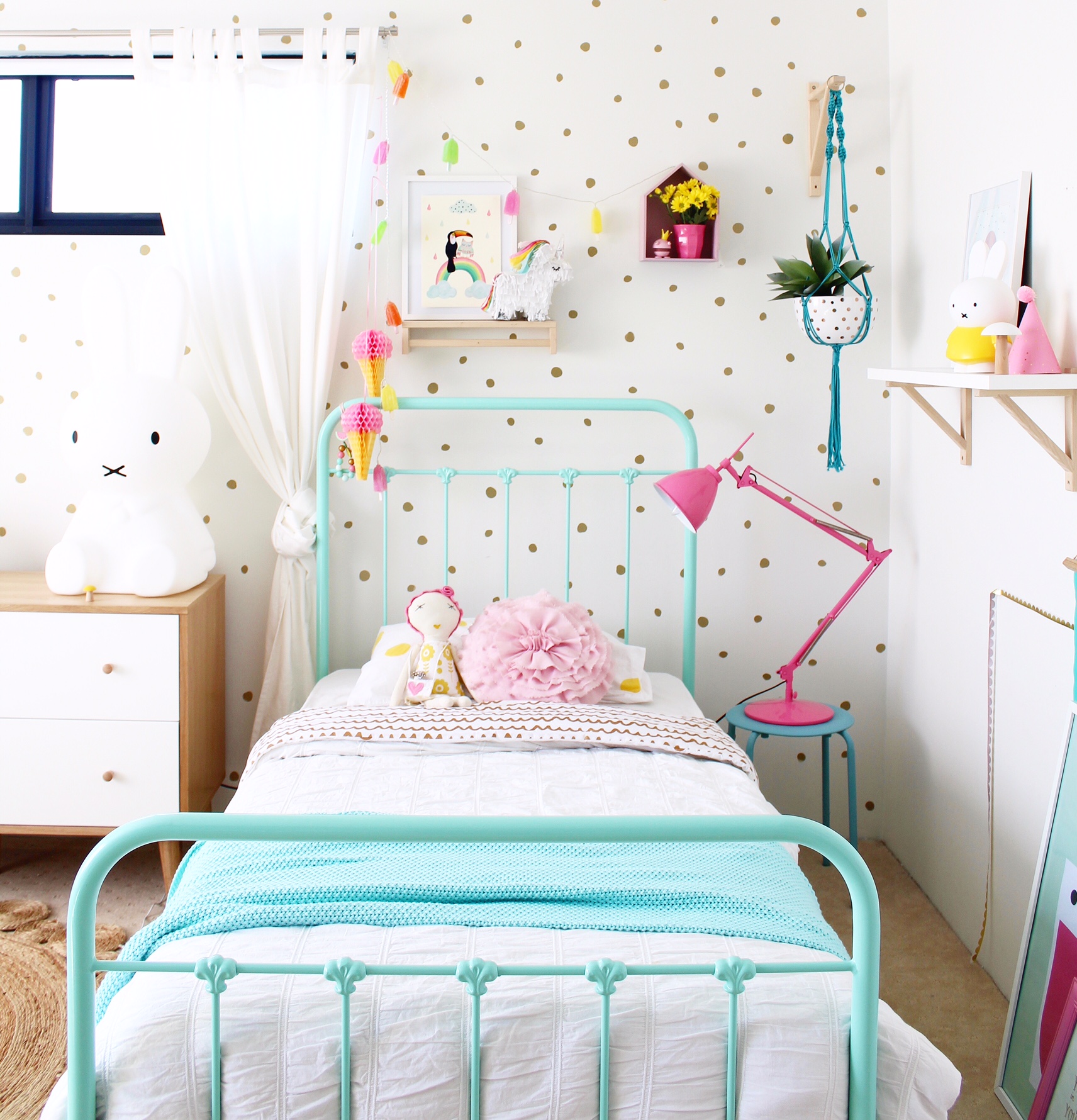 A LITTLE TOUCH GOES A LONG WAY
Not everything has to be EXACTLY the same for a shared space to work. In fact, it is important to ensure that your children view themselves as individuals, and see that their individual interests and likes are both recognised and valued.
There are many simple little things you can do to help remind children in a shared bedroom that even though this space is shared, individual tastes and interests are both celebrated and valued.
Some simple things to do are:
Use your children's favourite cup as a vase or pencil holder.
Attach decorations from important celebration like their birthday party to their bed frame.
Place their favourite cartoon character or cuddly toy on a nearby shelf or bed.
Use your child's favourite colour in their pillowcase, or have a personalised pillowcase made like the one I had for Indi HERE.
Use party lights (chosen by your child) as an unobtrusive night light.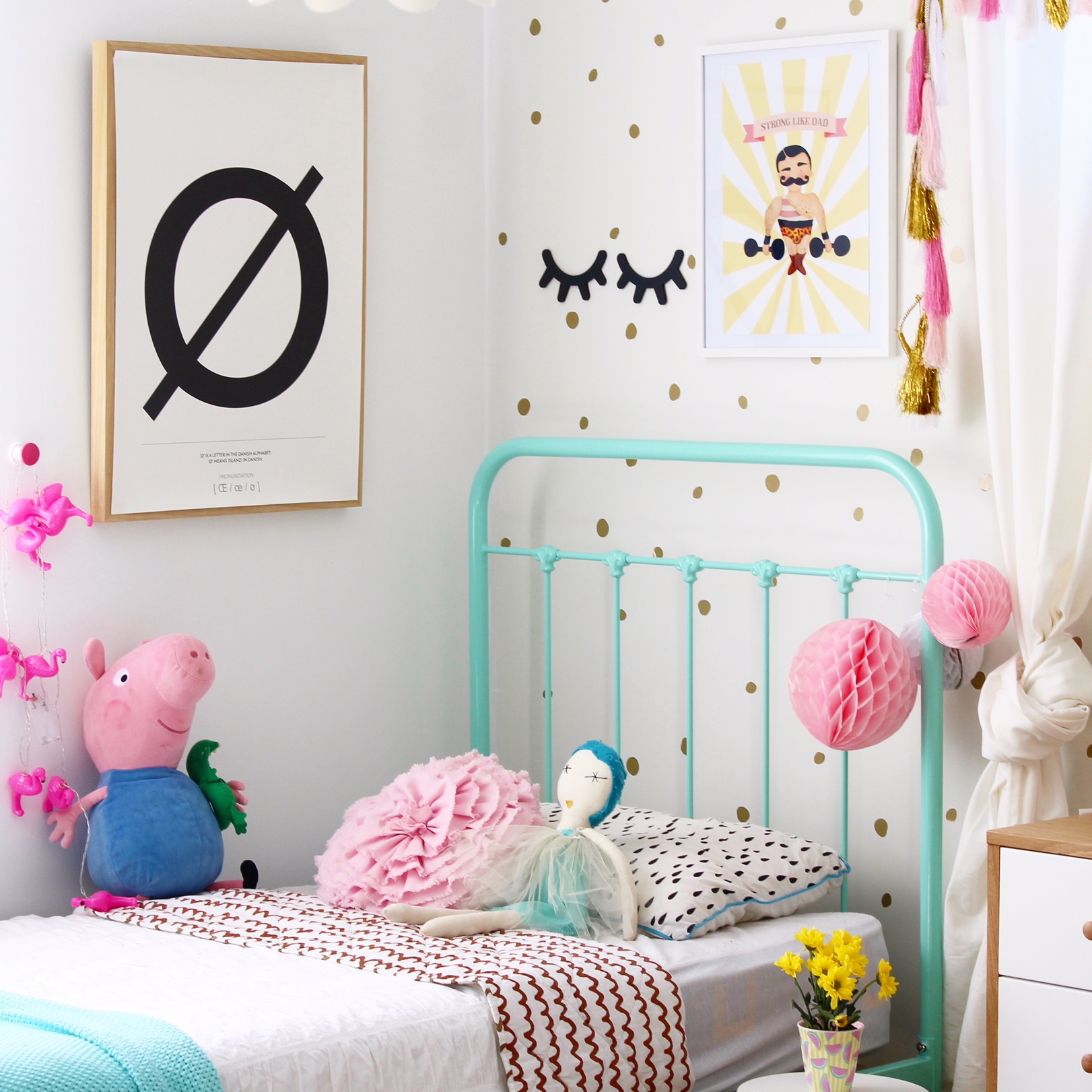 If you have any other amazing ideas for a shared bedroom, I would love to hear.
As always, thanks for stopping by.
Night,
love ness X