HAPPY BIRTHDAY MIMI'lou!
Exquisite Parisian Children's Decor brand, MIMI'lou Celebrates their 10th Anniversary! And thanks to Can't Find It, we have joined the party to bring you more children's bedroom ideas using MIMI'lou's boutique decals!
I was so excited to have been asked by Australian sales and distribution agency 'Can't Find It' – who represents some of THE BEST children's interior designer brands from all corners of the globe – to help celebrate MIMI'lou's 10th anniversary.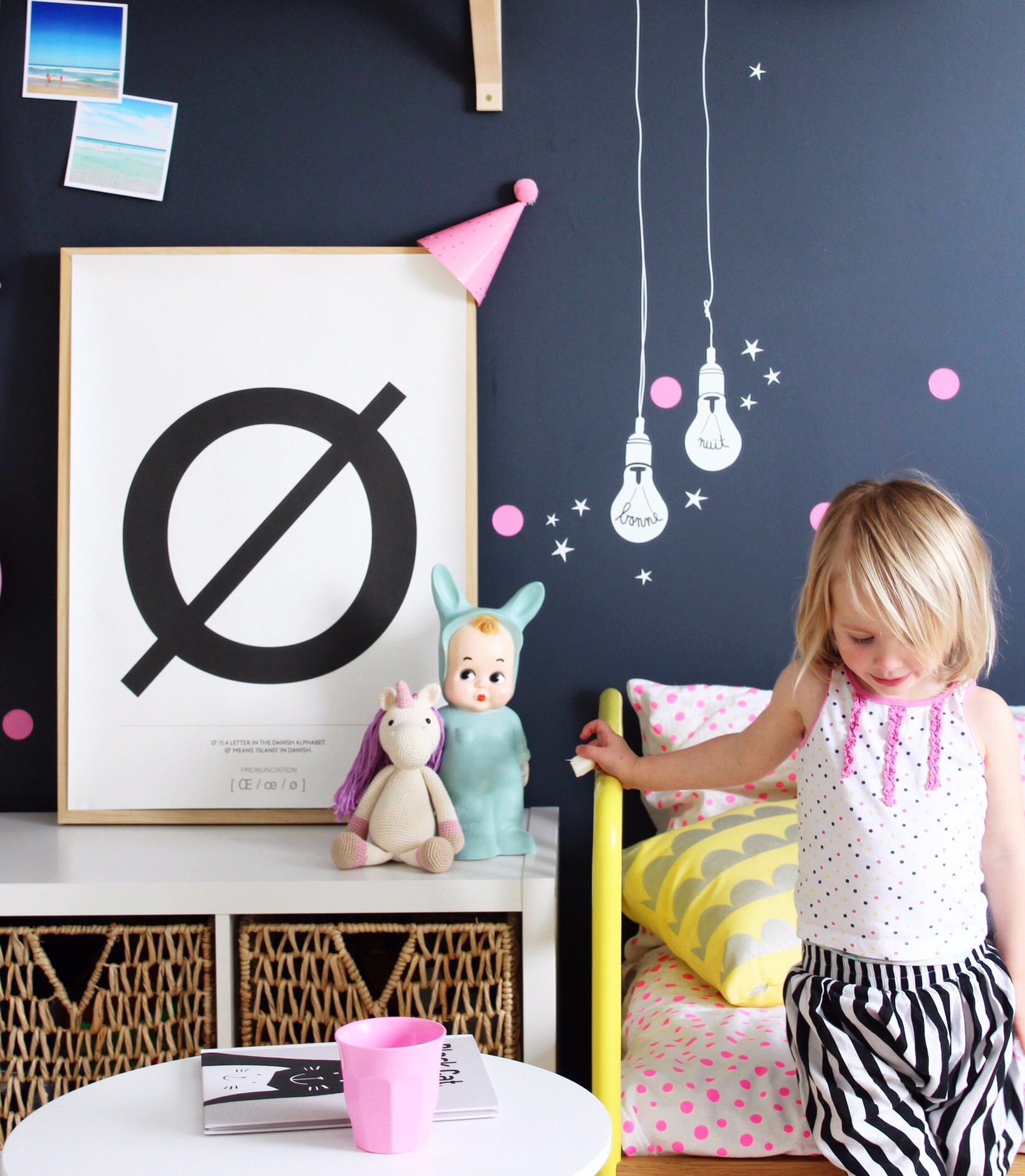 Created by Parisian Art Director Miriam Derville, MIMI'lou has an incredible collection of boutique decals, home furnishing and clothing lines for children. Perfect for those who love to add unique and stylish touches their children's interiors and play spaces.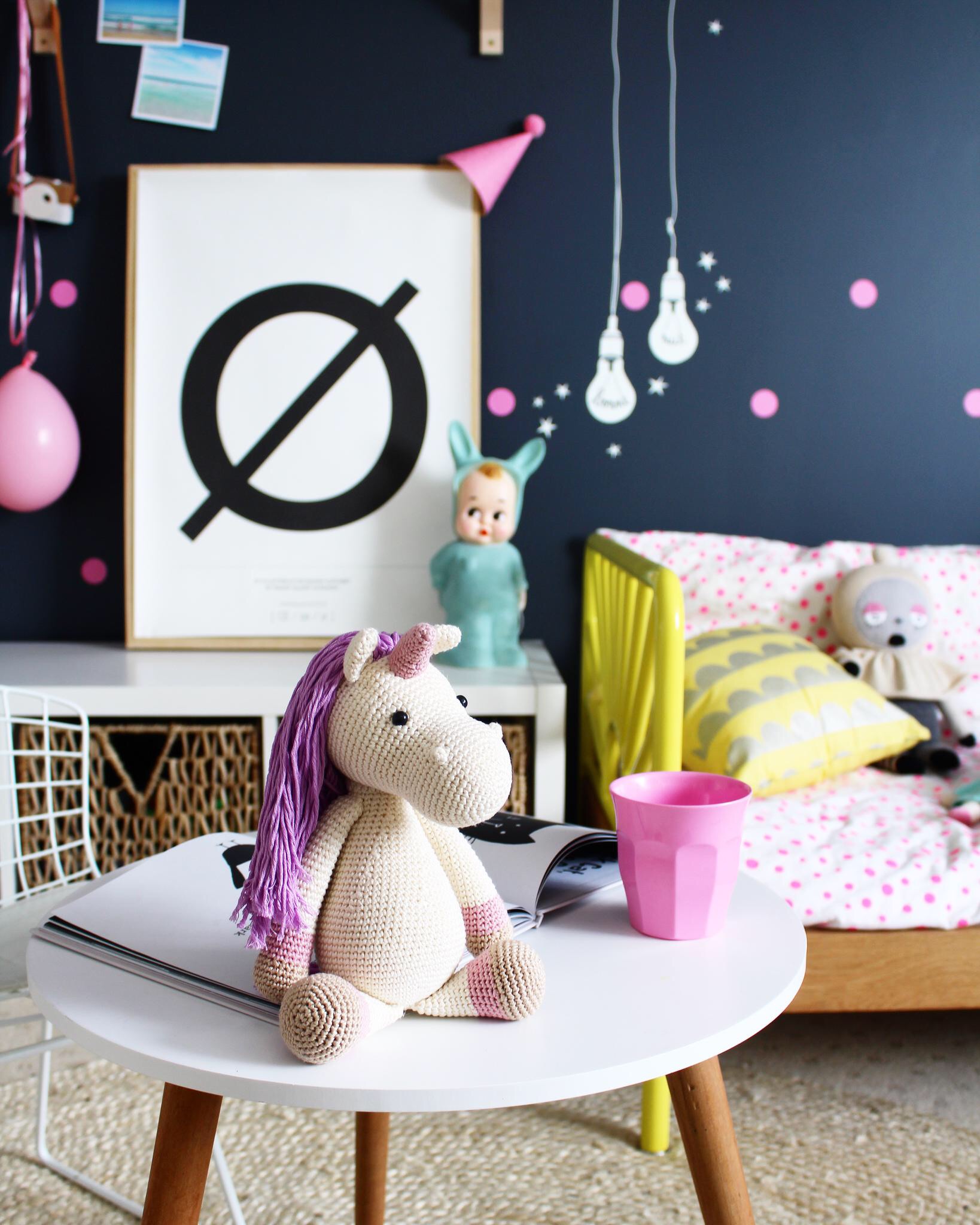 After browsing MIMI'lou's latest range, the only question was HOW DOES ONE CHOOSE?
With so many kids' bedroom ideas going through my mind, I seriously felt like a kid in a candy store. But, one design that I just COULD NOT resist was the very cool and on-trend vintage inspired hanging night light that reads ' bonne nuit' – French for 'good night'.
Not only does this gorgeous decal tick all the right boxes from a design aesthetic point of view, but it also gets a giant thumbs up from a child's perspective. Why? Because it GLOWS in the DARK!
VERY, VERY, COOL!
And if that's not enough – the hidden education benefits, like using it as a reference to teach your children about other languages and touch on geography is AMAZING! How about helping your child to learn different ways to say "good night" or "I love you," the possibilities are endless – and all from one (pretty incredible) decal!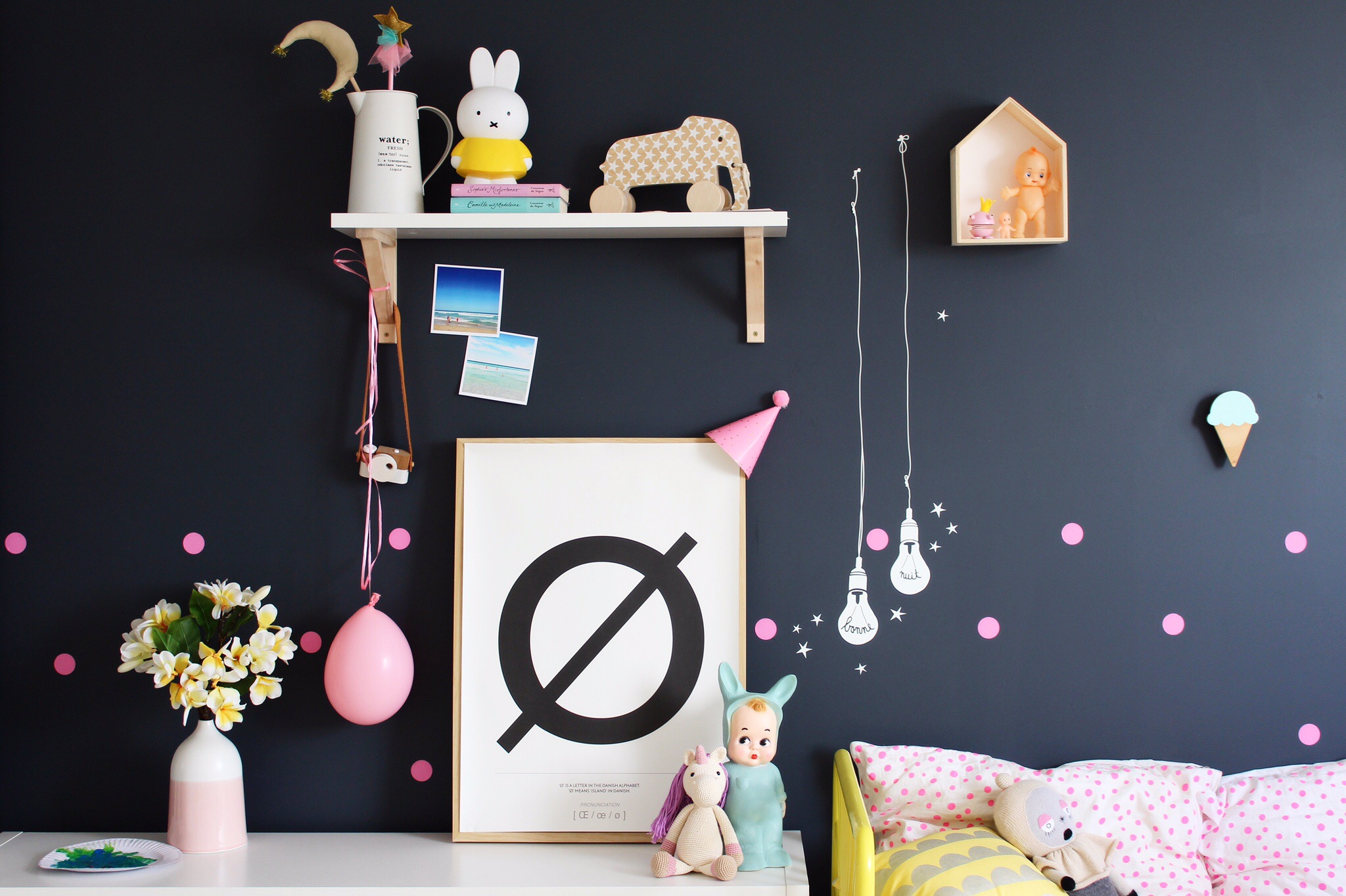 And lucky me, I also have another very cool decal to style in my little boys bedroom, which will be revealed next week! If you want to be one the first to see, simply join our exclusive mailing list located on the top right hand side of this blog.
Until next time, the stars are out and the night is still, so it's…
Bonne Nuit from me X
SHOP THE LOOK BELOW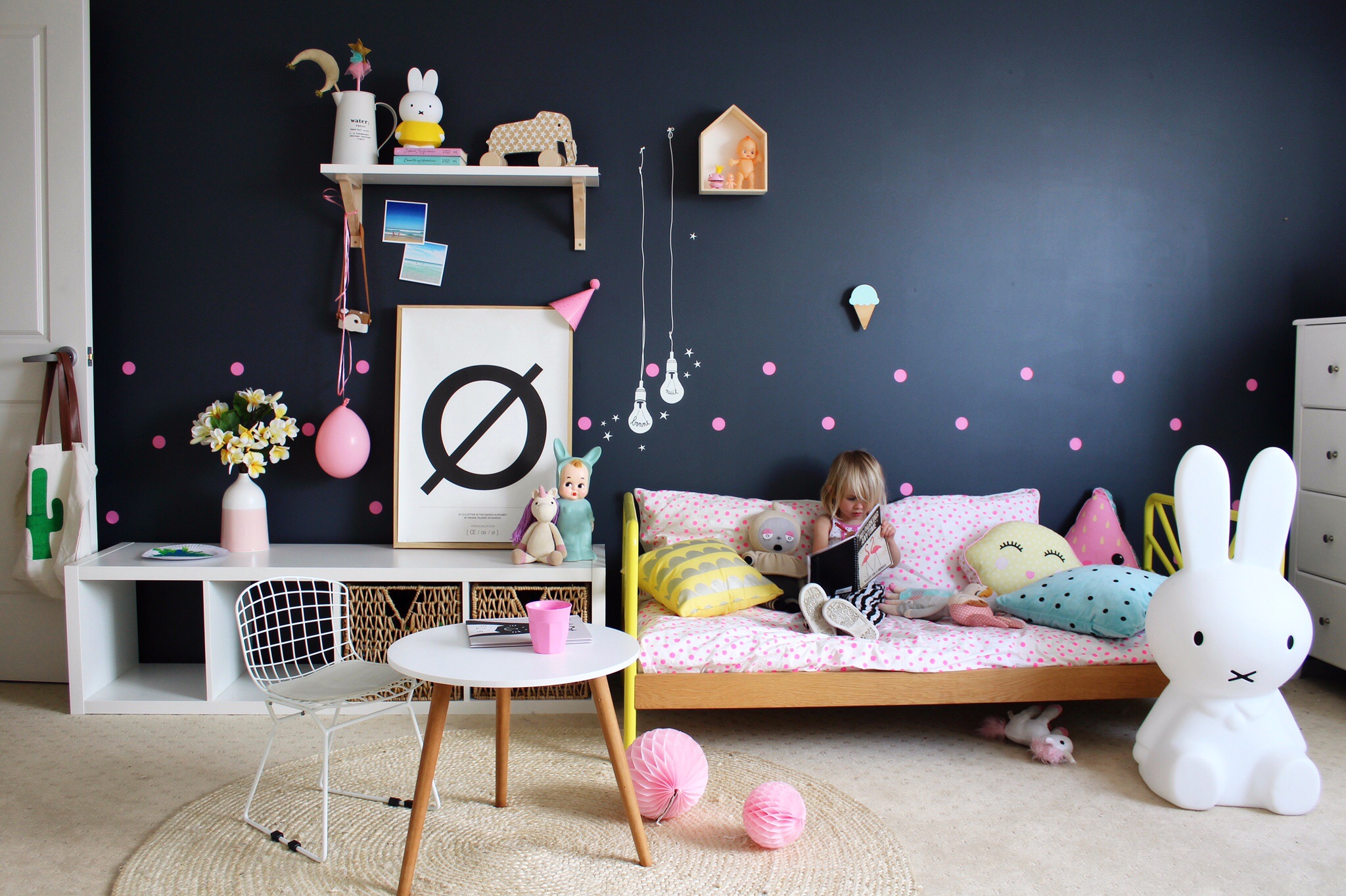 shop the look for the latest in kids' bedroom ideas as featured here –  Good Night 'Bonne Nuit' MIMI'lou decals, A3 sized 'ø' means island in Danish print, crocheted unicorn, striped happy pants, pink melamine Rice cup, blue baby bunny light, printed photos by pocket prints app, party supplies, pull elephant by Studio delle Alpi, replica iconic baby Bertoia chair, yellow SAND toddler bed, extra large MIFFY night light, small pink decals,  jute floor rug, wooden icecream hook, Fluro pink spotted bedding, mint soft bunny doll, Lucky Boy Sunday blip blop, white shelves and white storage unit.
For Australian Stockists or sales enquiries related to MIM'lou contact 'CAN'T FIND IT'