Decals – the cost effective way to create the look of wall paper, for a fraction of the cost!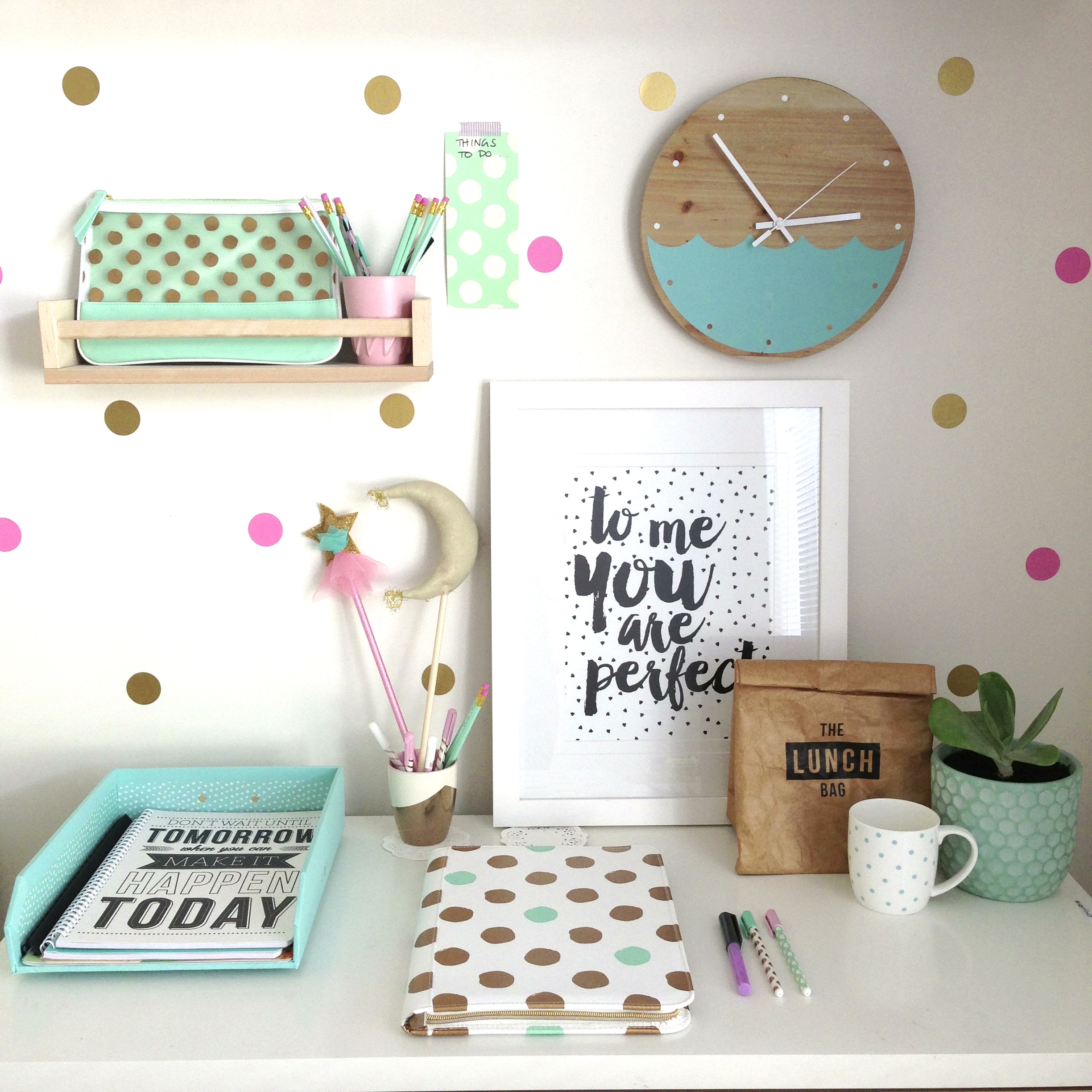 For someone like myself who loves change, decals are a highly cost effective way to update a bedroom or any interior space.
I am always amazed at how much of an impact these little packs of removable decals can have on a space and I LOVE how easy they are to apply and reapply.
And over the years of using decals, I have learnt a few little tips and tricks that I thought I would share on the blog today.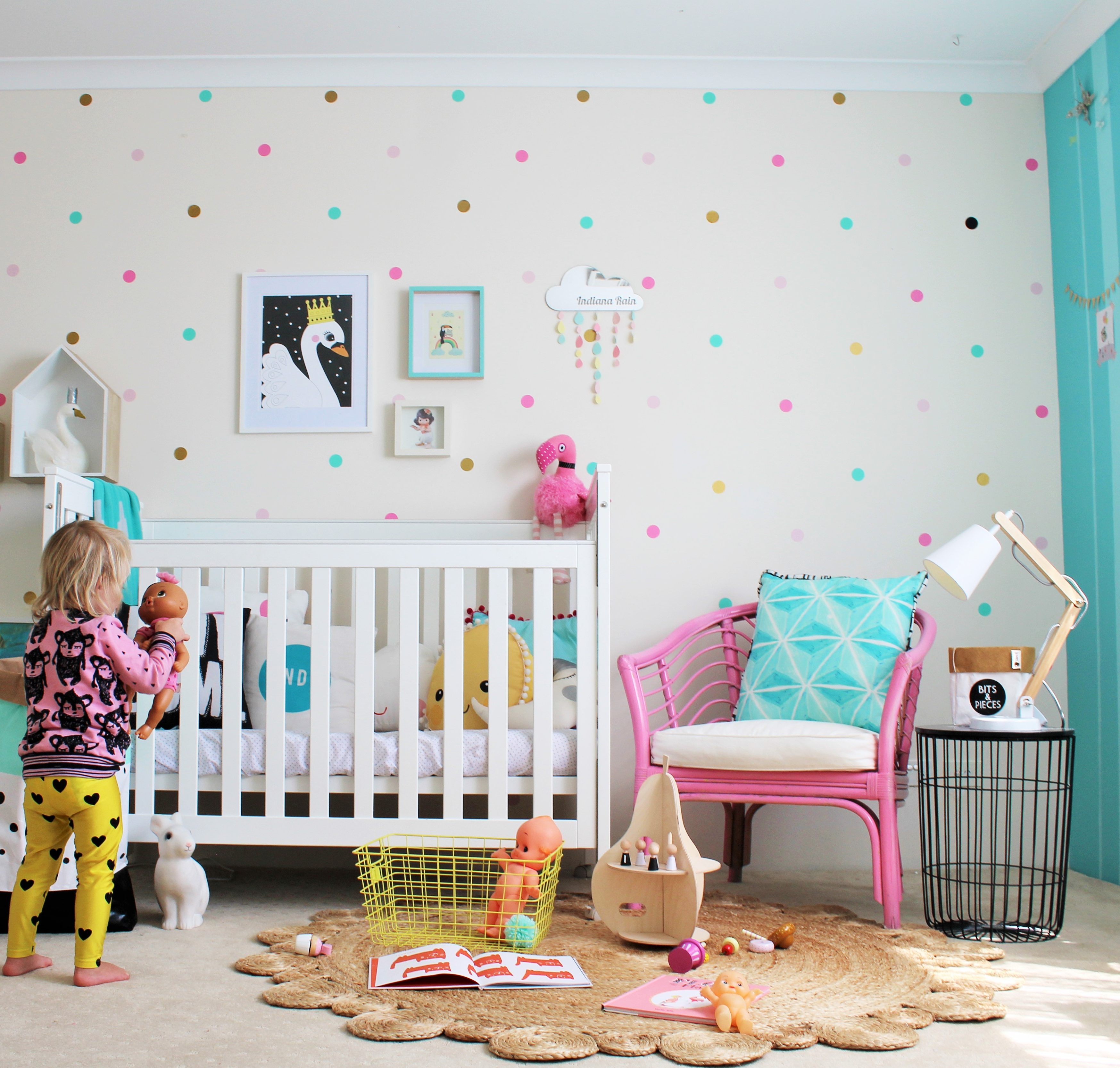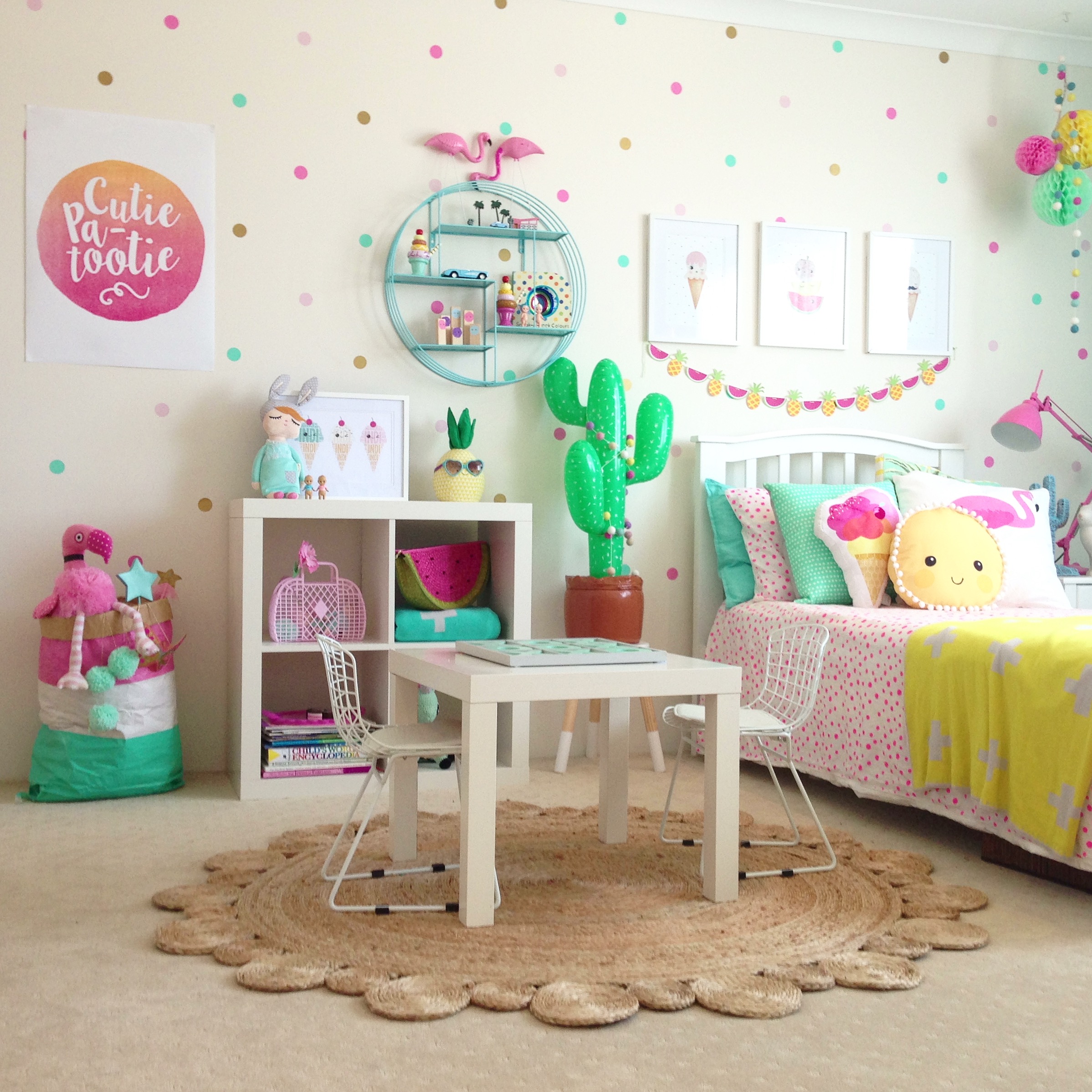 Tip 1 – First the most basic, but most important. Follow the manufactures instructions and DO NOT apply decals onto freshly painted walls. You should wait approximately 8 weeks after painting before applying them.
Tip 2 – To create a neatly spaced pattern as seen in the images above and below, use a square shaped piece of card or paper (scrapbooking card is perfect) as a template.
Fold the square in half, then half again and use the crease marks as a guide to apply the decals. Starting in the top far corner of the room, apply, move and repeat! Simple, perfect spacing every time!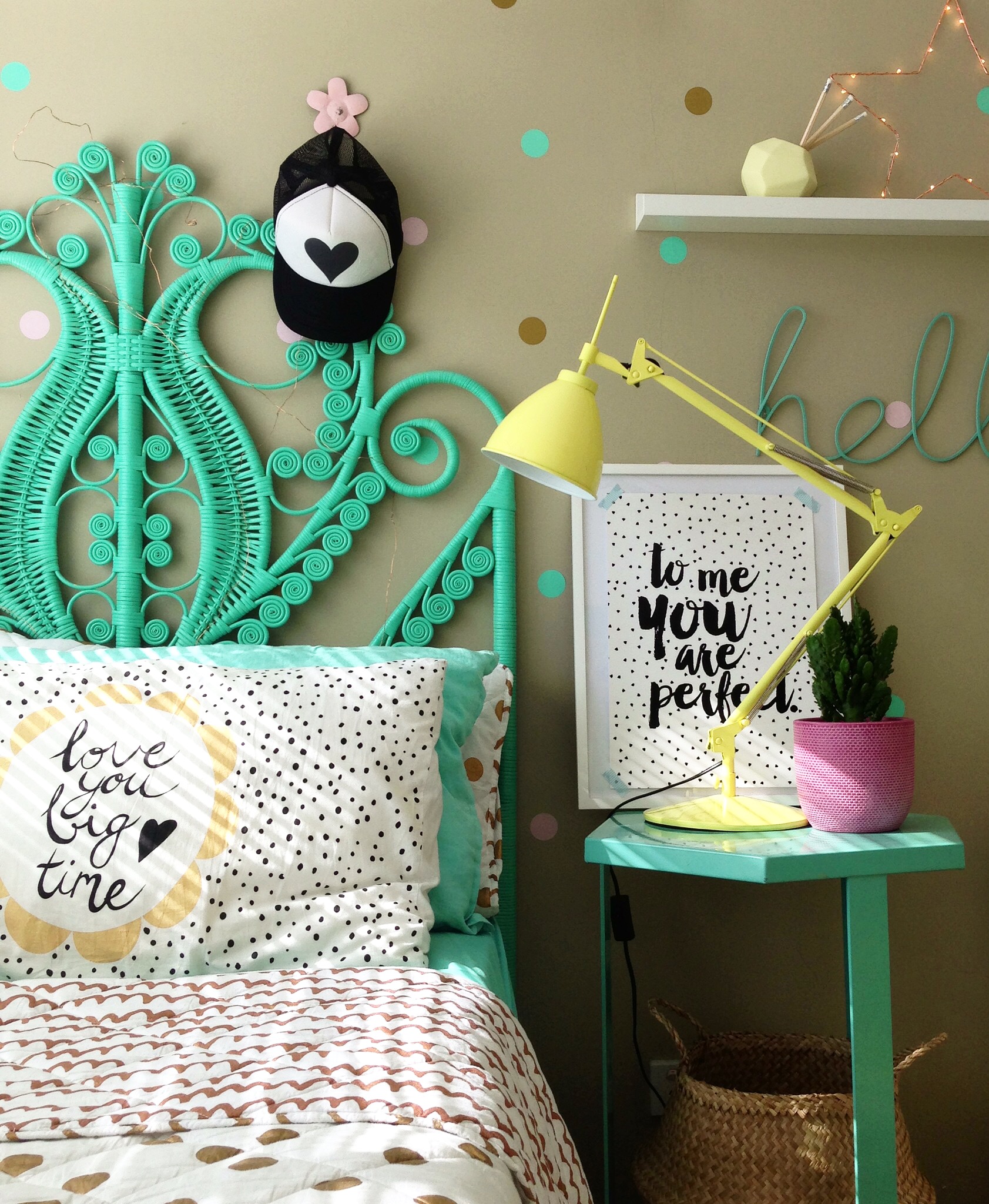 Tip 3 – Buy quality. There would be nothing worse than using decals only to find 1 – they do not stick or 2, they stick sooo well that they rip the paint of the wall!
Tip 4 – Combine colours for a different effect. While a single colour can pack a punch, combining two or more colours and applying in a pattern can add that extra element of WOW to a room. It can also help to tie in an existing colour scheme to create a beautiful, cohesive look.
Tip 5 – Ignore previous tips and go random. If you don't favour the 'structured' look of perfectly aligned decals, you can create a very cool 'sprinkled confetti' look. While this random pattern appears easy, it can take a little readjusting to make it feel balanced in an unbalanced kind of way. If that makes any sense at all.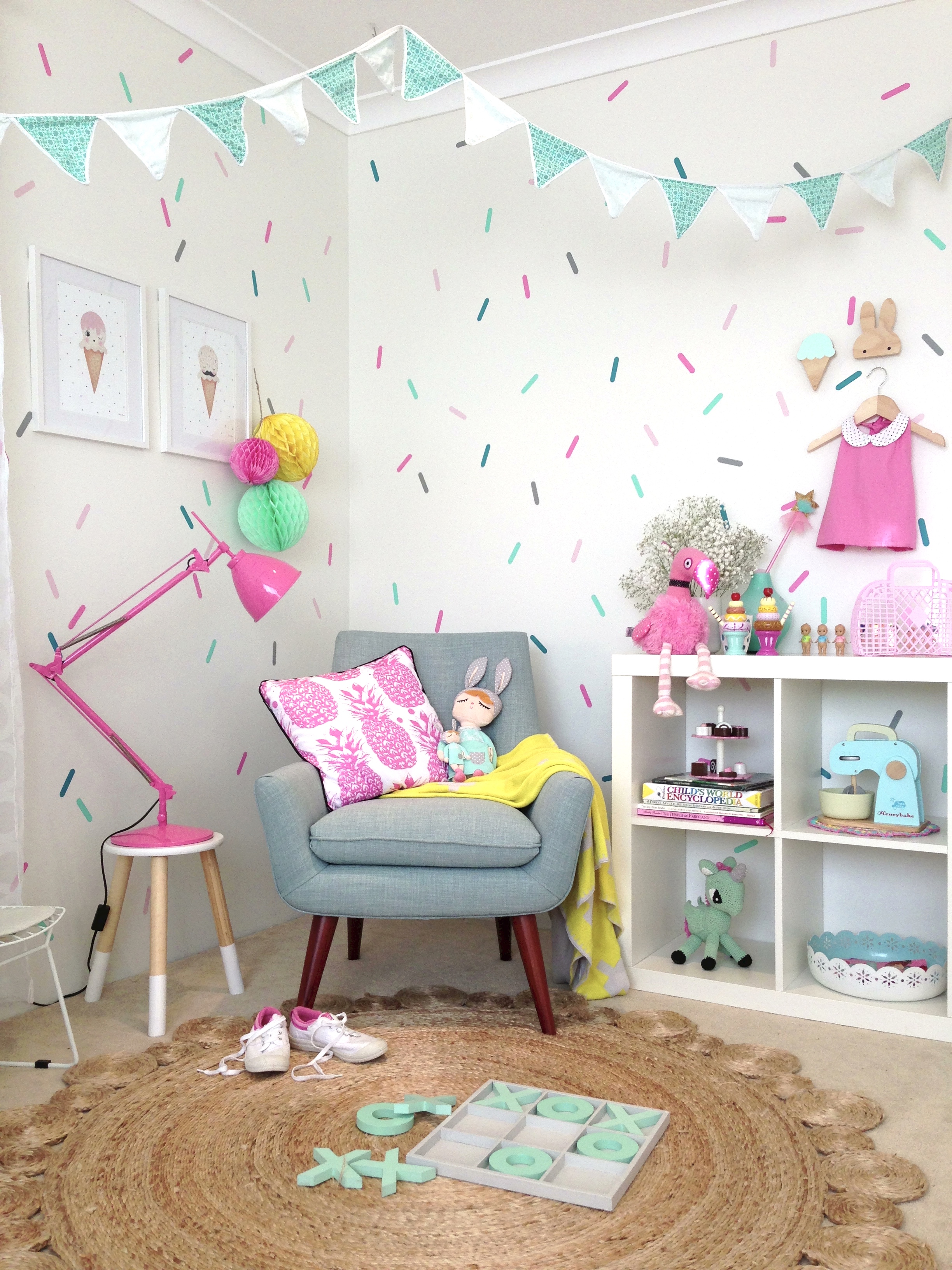 Tip 6 – Last but not least, if you do decide to take the decals down, remove them carefully and stick them onto a plastic A4 book binder insert. This will keep your decals safely tucked away just incase you decide to reuse them at a later date.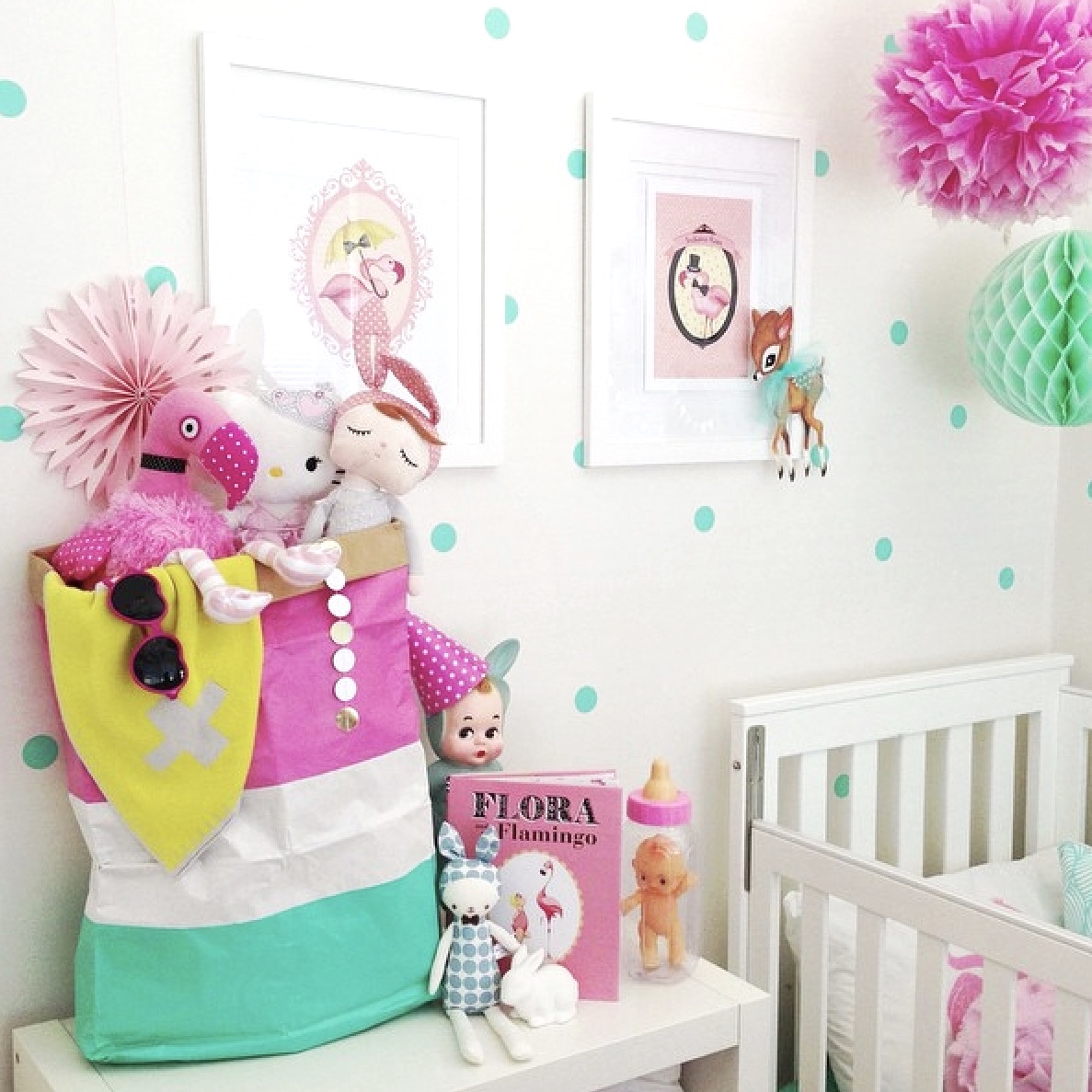 These are just a few tips for some fun ways to use decals to add interest to a child's bedroom. For an alternative decal look, you may also like the 'half wall' look I created when I last changed Ocea's room around which can be seen here.
Thanks for stopping by,
love ness X