Gift Ideas Kids Love – Playdough by Happy Hands Happy Heart!
Playdough – BIG FANS!!!
Why? Well… because playdough is quite possibly one of THE BEST activities small children can do to help with development of their fine motor skills  (you know the ones, those tiny little hand muscles that children need to strengthen and coordinate before they begin to write). Not to mention the all important sensory development combined with hours of creative play based learning opportunities.
Gahh! so much goodness in one teeny SQUISH!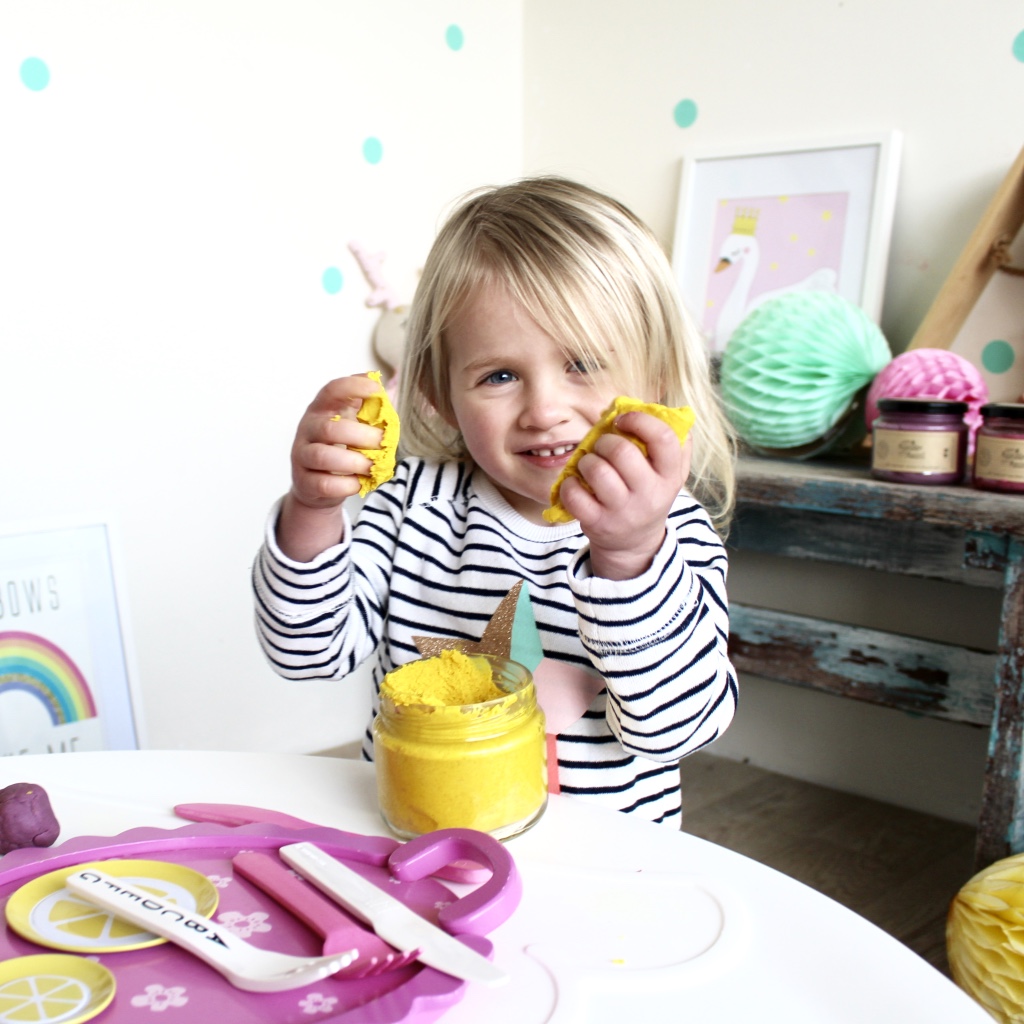 And, I know we all know play dough. Soft, pliable, therapeutic dough. But… all organic, naturally scented, handmade playdough complete with boutique packaging… this is something I hadn't seen until the Melbourne makers of HAPPY HANDS HAPPY HEART came to town!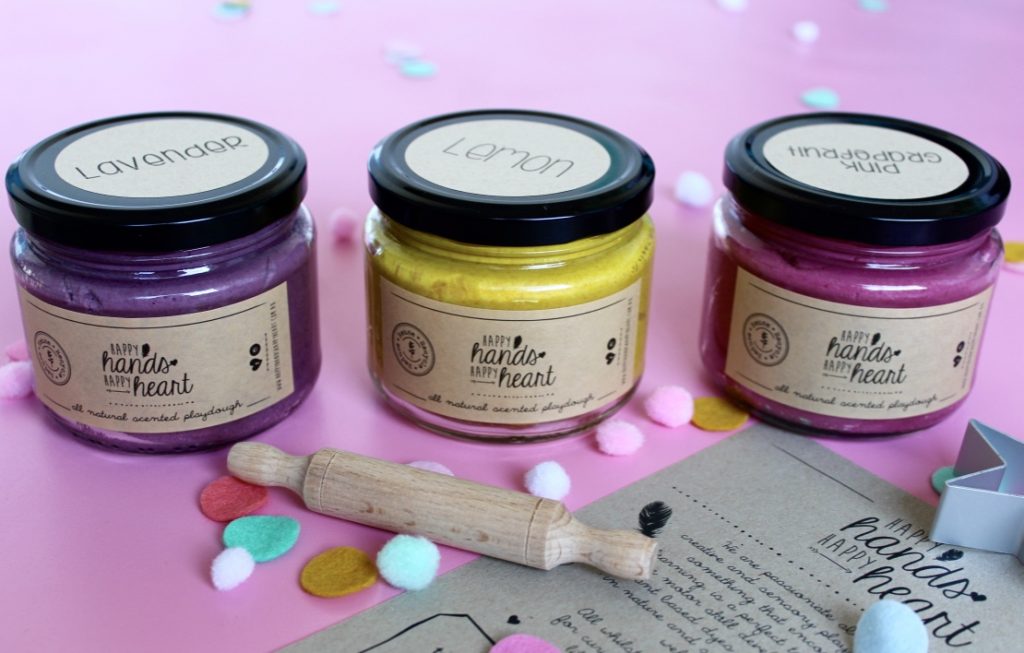 From the carefully selected plant based dyes and scents that encourage general well being and calm, to the 100% natural ingredients that are safe for children, HAPPY HANDS HAPPY HEART's boutique playdough range makes the perfect gift idea for the little people we love.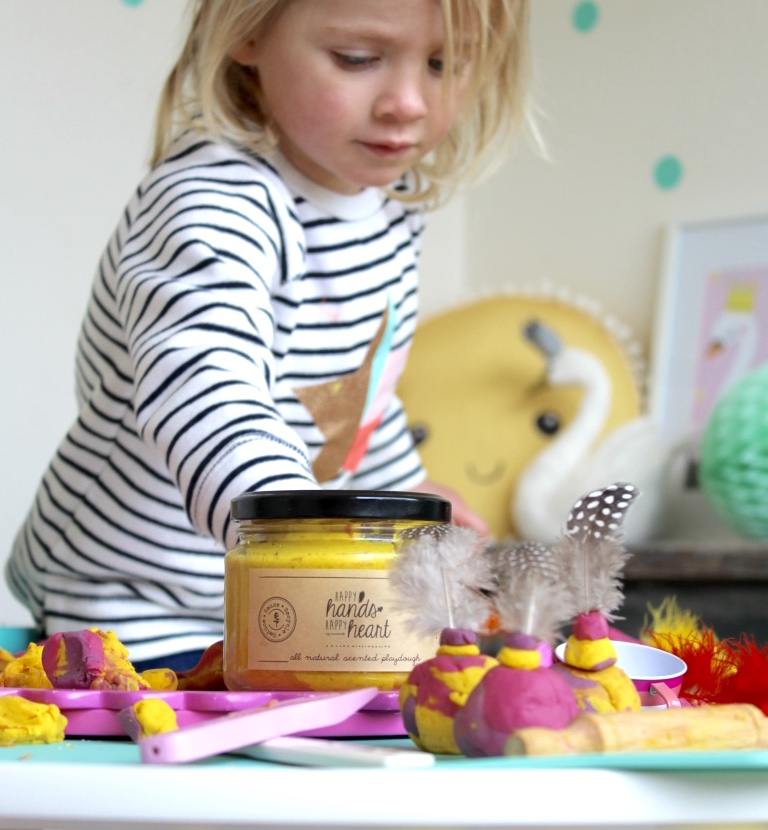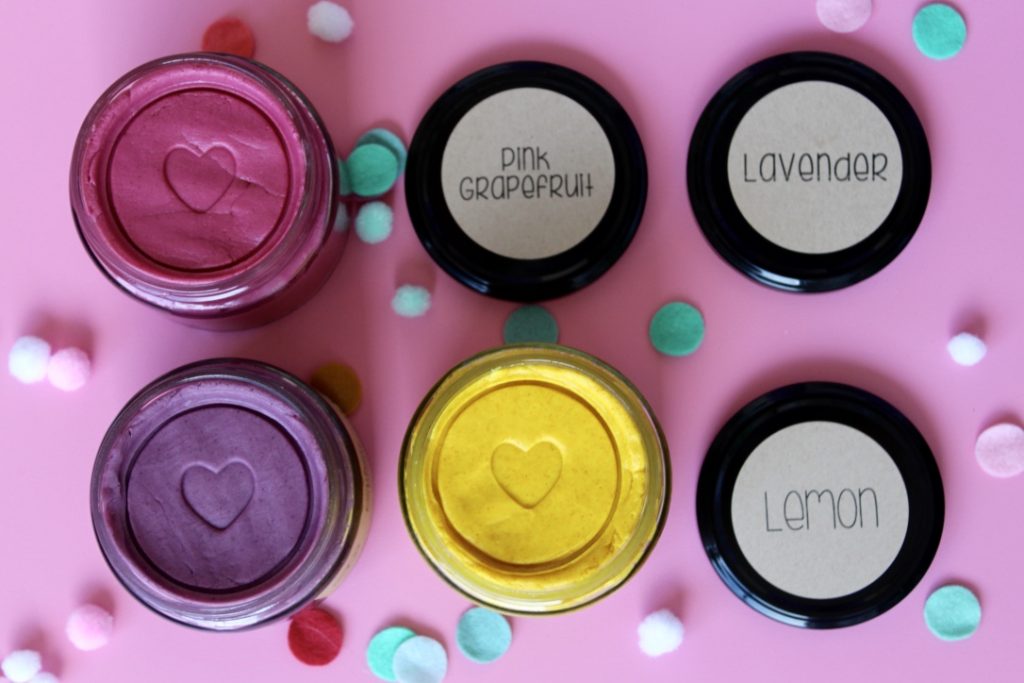 Packaged in the cutest vintage looking glass jars, it is the hand made touches (like the love heart stamped playdough which cheerfully greets you upon opening) that makes you realise just what the shop small movement is all about.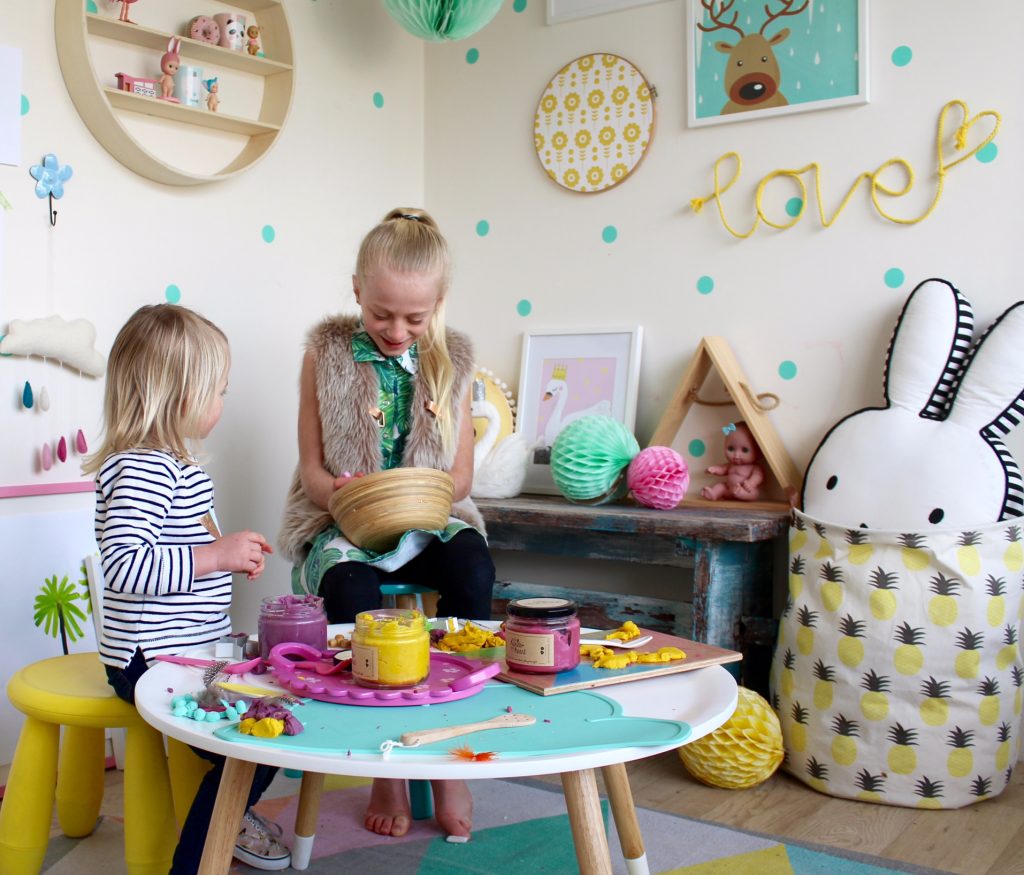 The HAPPY HANDS HAPPY HEARTS playdough range comes in a range of delicious scents such as mandarin, lemon, lavender and spearmint. There is also a beautiful range of on-trend hand painted wooden boards and cute playdough cutters to add that extra special touch to a child's special gift.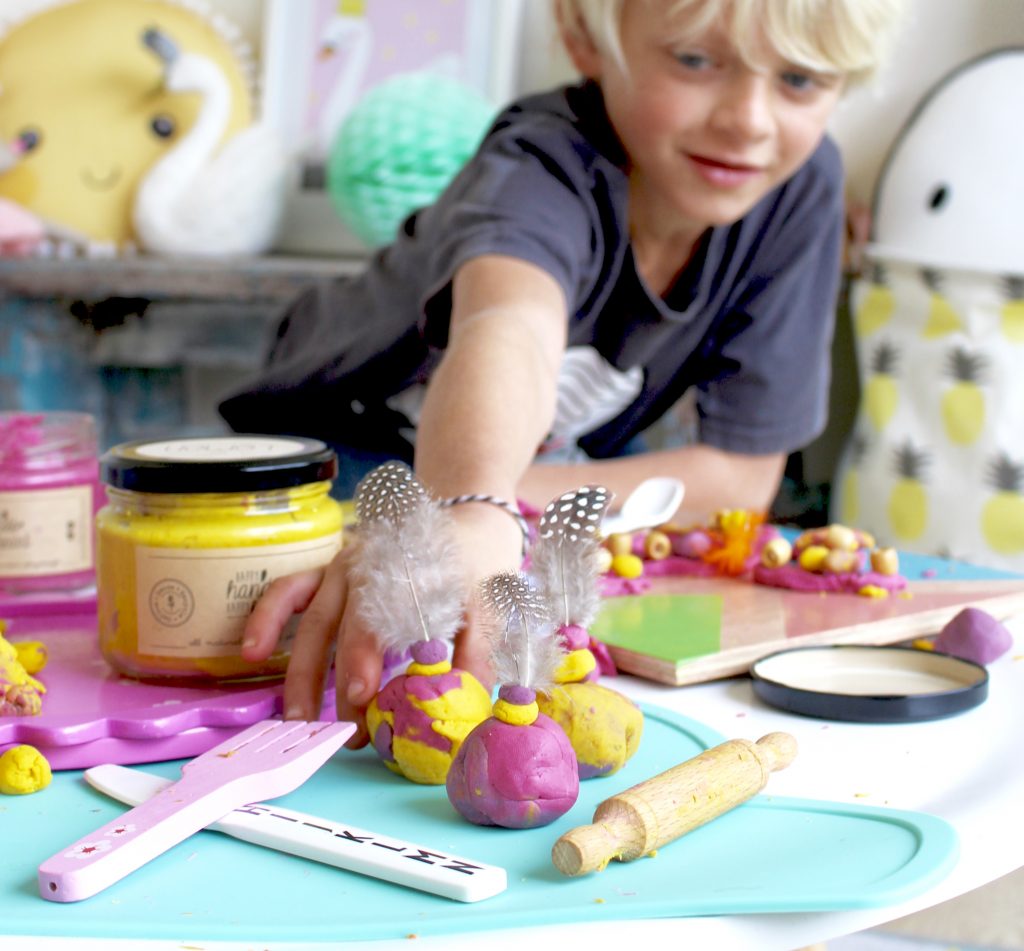 Handmade in central Victoria by mama of three, and founded on the desire to 'inspire calm, creative play in a natural way',  my children loved getting their HAPPY HANDS out to play, and I loved watching how their creativity evolved.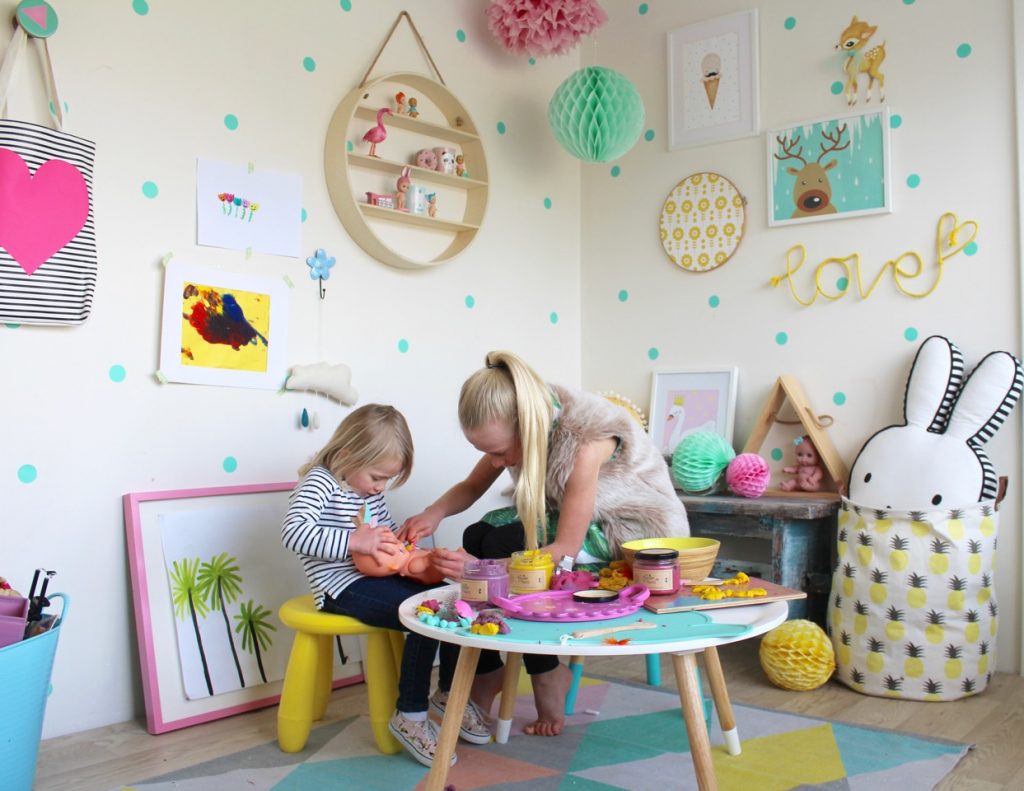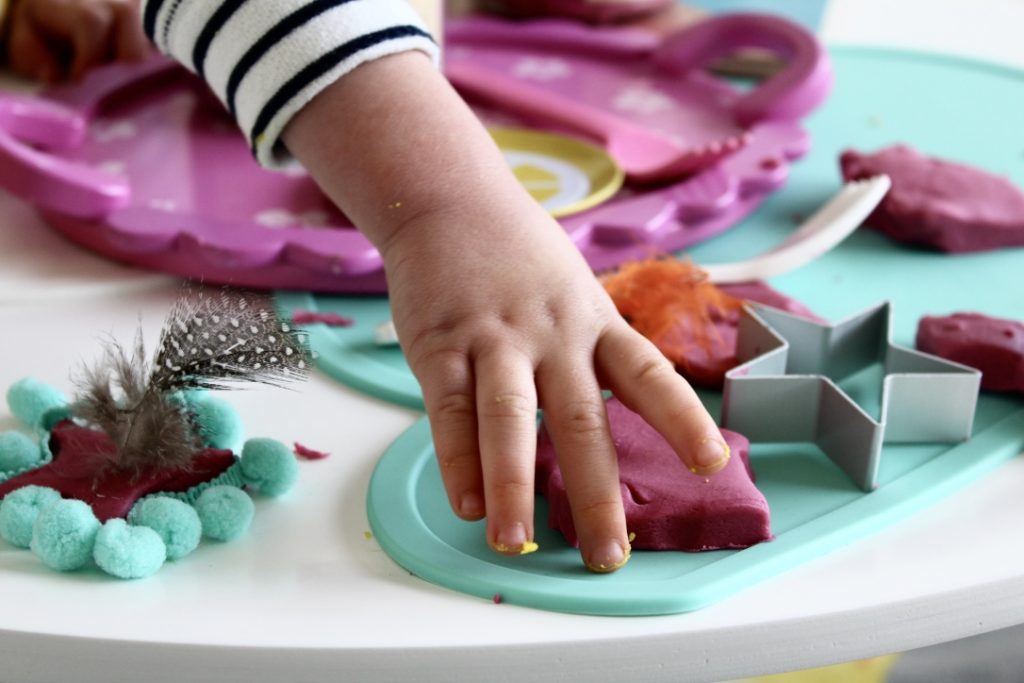 Easy ways to extend Play with Playdough
Have a go at making family play dough names or the first letter of your child's name..
Add popsticks, feathers, goggly eyes or other craft supplies for endless creative expression.
Roll sausages, balls, stretch the playdough and use playdough cutters (or safe plastic cutlery) to cut shapes and talk about the size and shape of what has been made.
Have a playdough tea party using cooking utensils and child safe bowls, saucers etc.
Add plastic farm animals or other small toys and make imprints in the playdough or homes for their animals.
To get some happy in your own little hands jump online HERE!
As always, thanks for stopping by,
Love Ness… and the monkeys 😉 X