Here's a little heads up – there is a new kid in town and they do high quality handmade to a tee. This upcoming Sydney kid's fashion label MAYAME creates designer wear for children based on the philosophy of 'making girls feel strong and confident whilst still allowing them to be young and free'. With classic designs that focus on quality and style, these handmade designs are incredibly sweet AND stylish.
We were extremely lucky to have been gifted one of  MAYAME's designs – their recently released 'find your own adventure dress'. This beautiful linen dress is in the perfect neutral shade of sand, and I couldn't help but get a little snap happy (what's new!).
Maybe it was the adorable oversized pockets and our impromtu games of 'hide and seek' but in addition to classic style, this sweet little dress also came with the hidden extra… pocket-loads of fun!
So much so, that even Indi was more than happy to forego her favourite shade of 'pink one' for a dress that seems to fulfill her other favourite toddler hobbies – bower birding!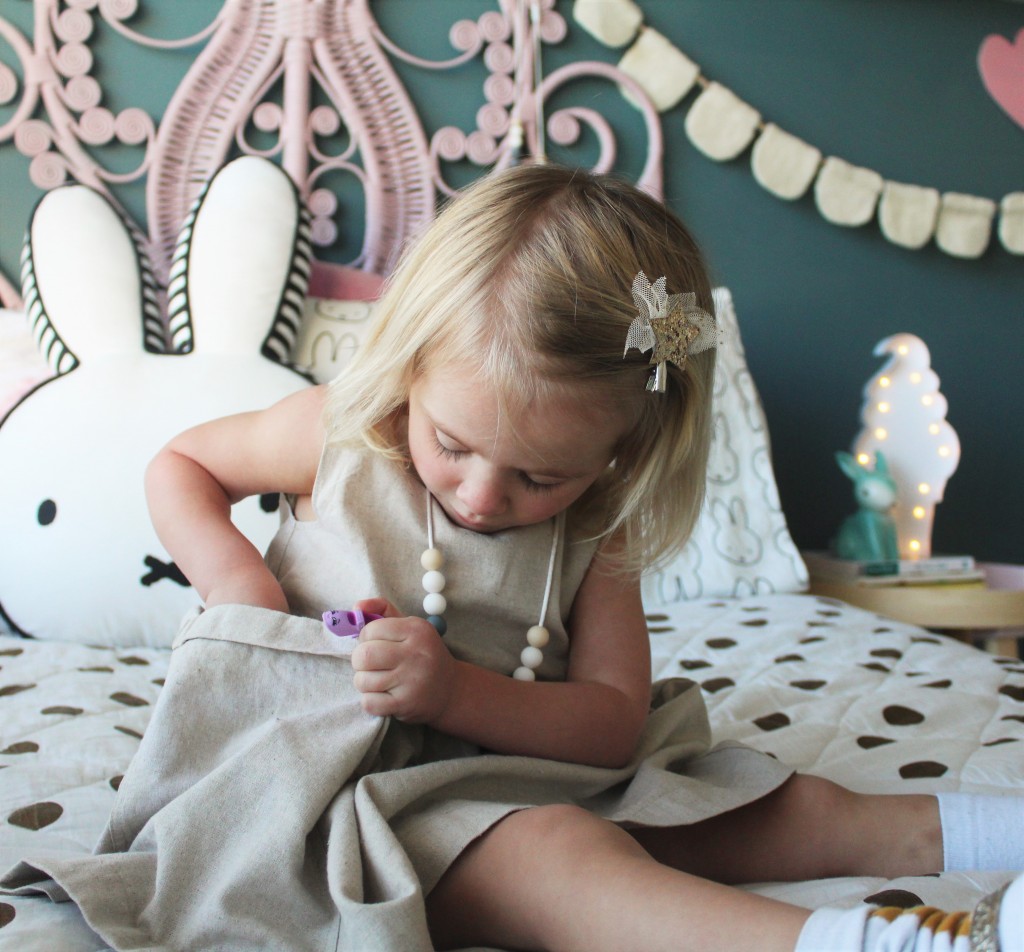 Made from high quality linen fabric, this sweet dress is the perfect transeasonal piece to take your little loves through the cool Winter months when layered with tights and a cardi, then can be worn with just as much style as a stand alone staple once the weather warms up.
To check out the entire range that is available worldwide, jump online HERE and let your little love choose their own adventure! X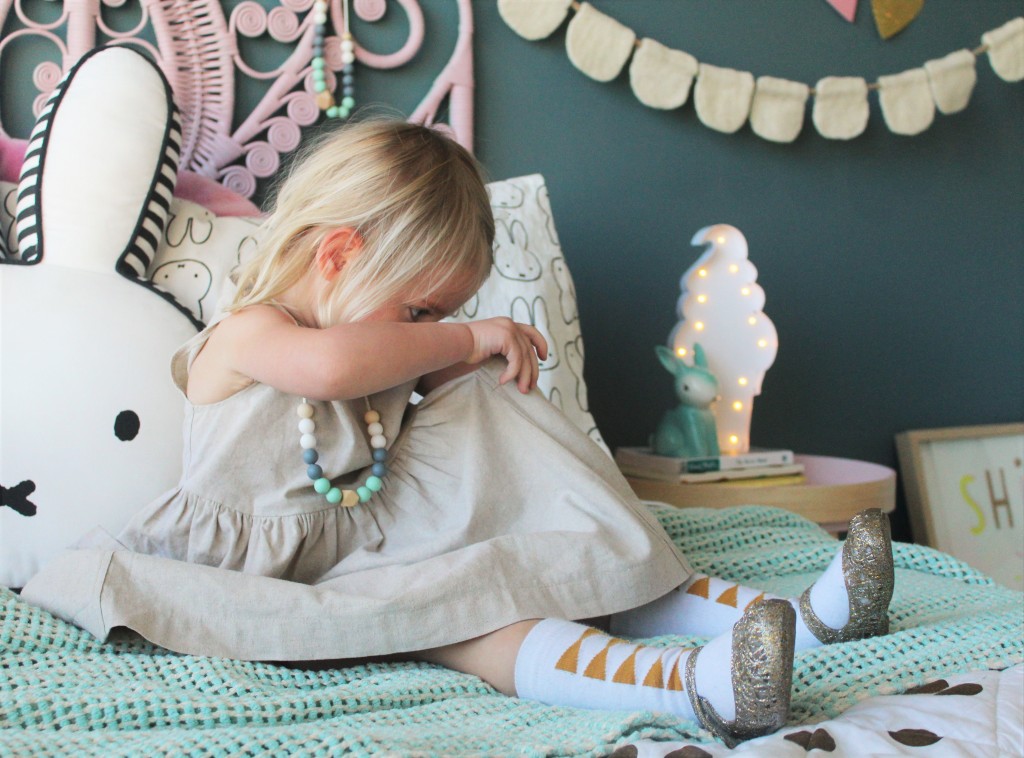 Thanks for stopping by,
Love Ness X
---
SHOP THE LOOK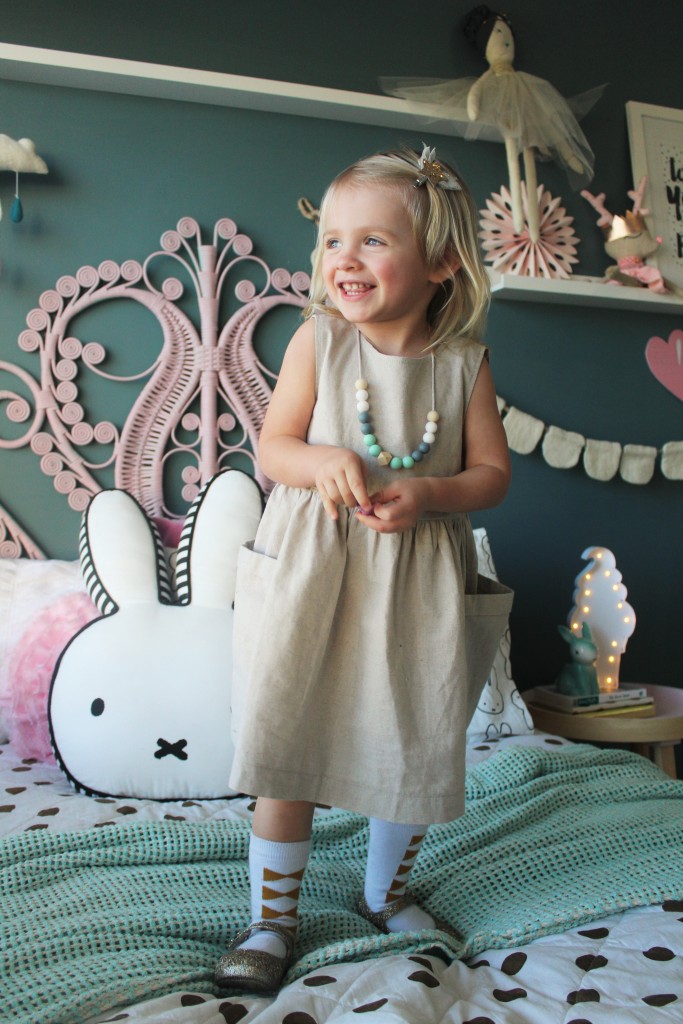 Dress by MAYAME Designs
Mini Melissa Shoes from Archie and Evie
Silicone Necklace by Finch and Finn
Knee High socks by Hubble and Duke