ABOVE: MIMI LOU Vintage Bunny Shoulder Bag
I'm a big fan of French Designer MIMI 'lou, especially for the hint of vintage their range evokes. And today I'm sharing a few more MIMI 'lou favourites that I was gifted by Australian wholesale distributor Can't Find IT  – who has the most incredible range of boutique brands for kids decor (think Muskhane, Numero 74 and of course MIMI 'lou to name a few).
One of my faves would have to be this super cute wall decal bird house than be modified in so many ways to adapt to the intended functionality of a space. I have seen these used to frame a newborn cot, to create a little cosy reading nook or play space, over ikea cube units to frame furniture, and as a very simple bed frame. As you can adjust the width to your liking (by simply altering the pitch of the roofline) this super cute house frame has so many uses  – talk about creative opportunities!
ABOVE: MUSKHANE Smartie Cushion and MIMI 'LOU hot air balloon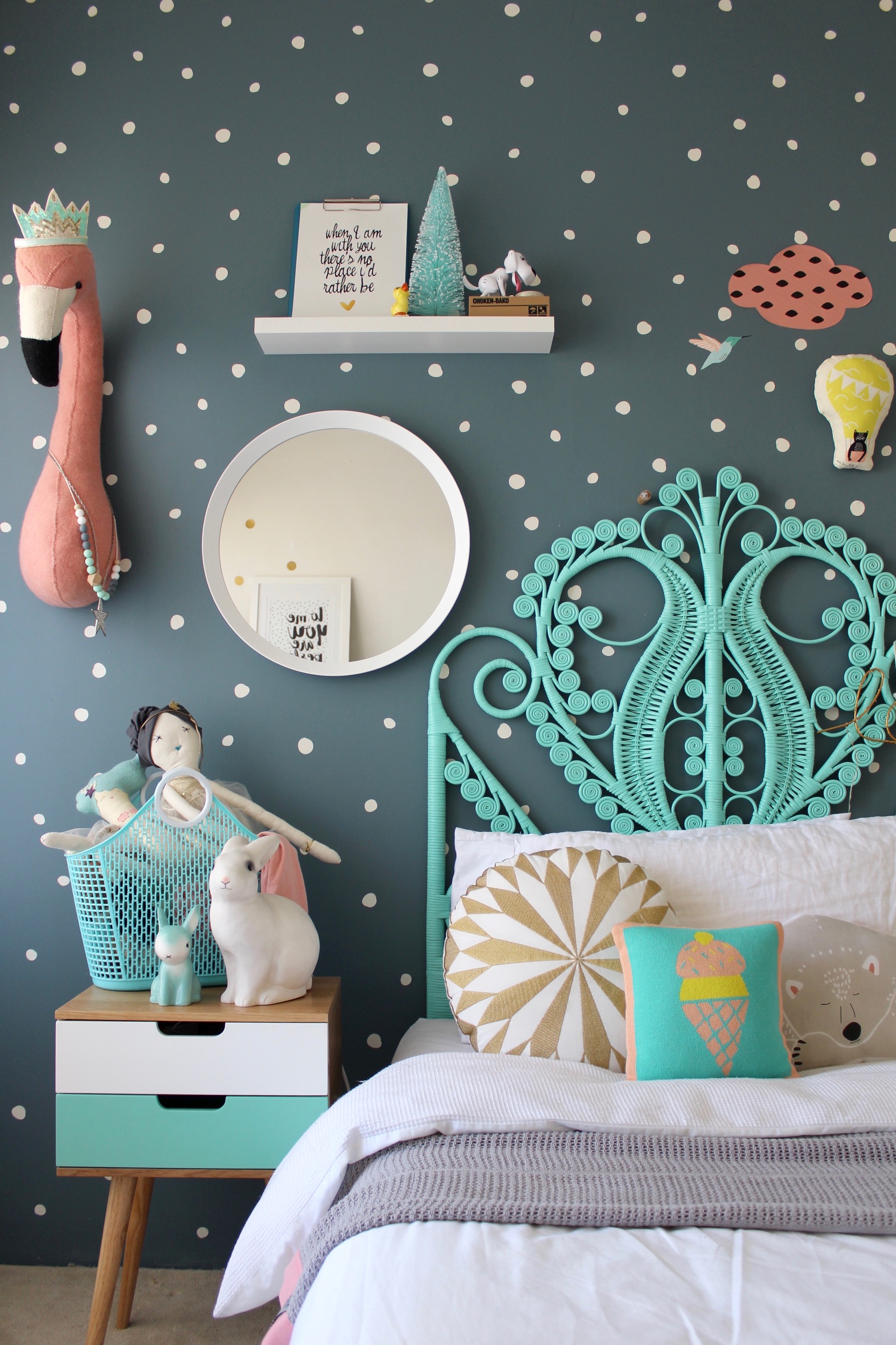 ABOVE: MIMI 'LOU Ice Cream and Bear Cushion, Hot air Balloon Cushion (on wall) and Mimi Lou Bird and Cloud Decal (from House set)
ABOVE: Inject a little fun by using this super Cool WHALE throw pillow by MIMI 'lou
I am also loving their fun cushions and throw pillows which add visual interest when styling a child's bed. The alternating heights and shapes of these cushions helps break up the standard rectangular lines in most pillows creating a softer look.
I still have a few more very cool decor finds from Mimi Lou (including a beautiful gold decal) that I will style once my kids are back at school, so check back in a few weeks and hopefully the images will be up.
For now, hope your day is filled with happy.
Love Ness X
---
SHOP THE LOOK:
1| Mimi Lou Wall Decals and Cushions 2 | Vintage Sunjellies Bag 3| Felt Flamingo Wall Art 
Any other items you would like to know, just drop us a line X