Summer, Indi and Oceanna – three girls, one room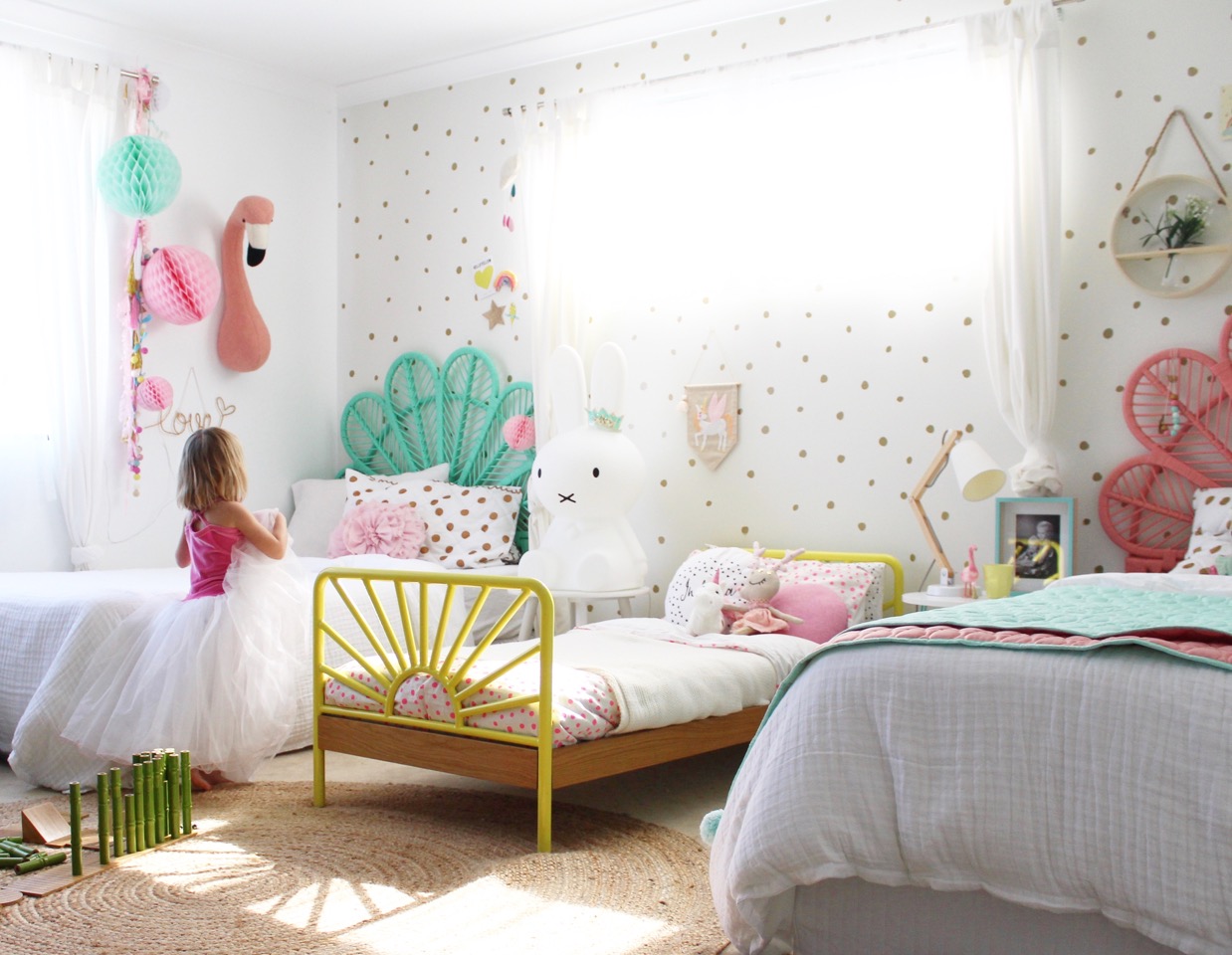 I remember way back when I was pregnant with Toby, designing this room 'extra large' just incase, one day it would need to accommodate three little girls. And here we are – three girls sharing one room (although our home constantly feels like sleeping musical chairs).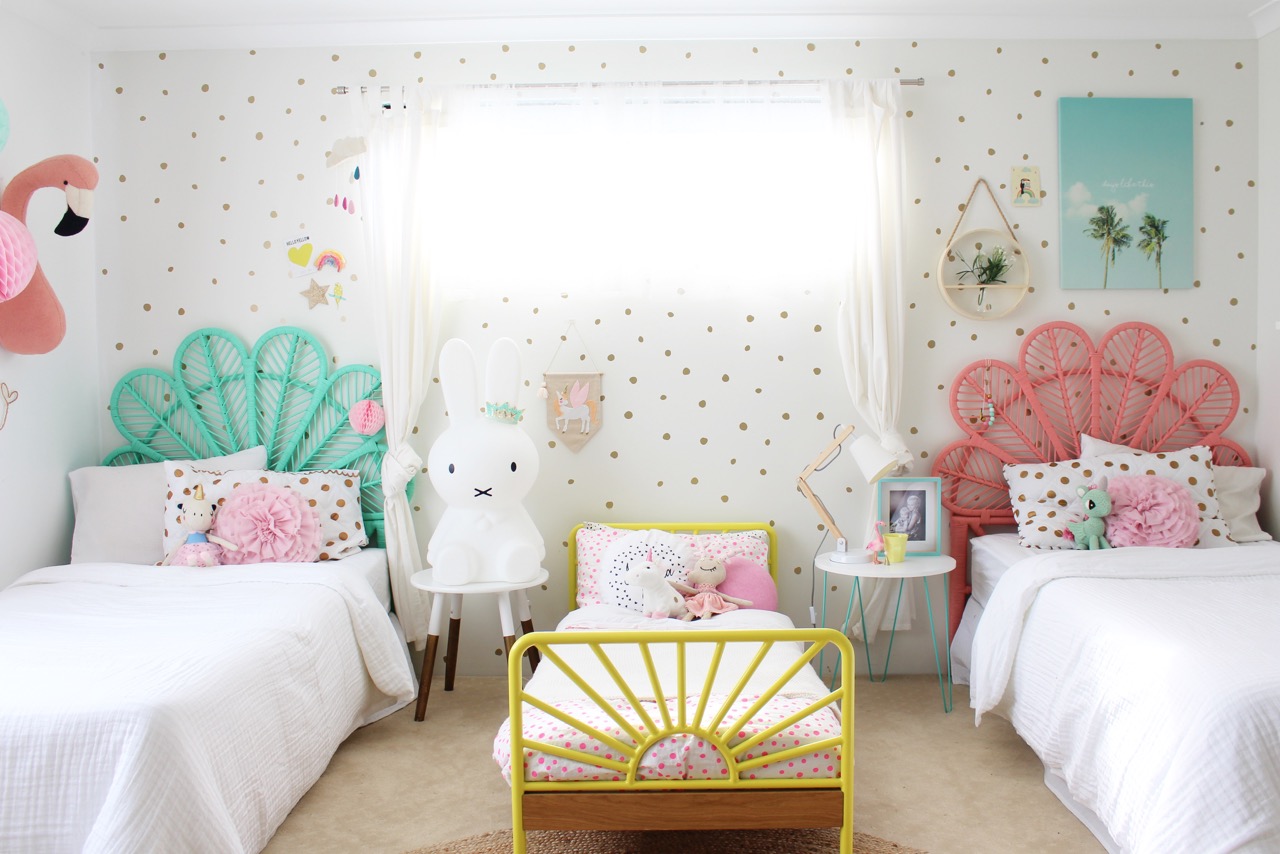 Now Summer does generally sleep downstairs (unless it's stormy – see point above), but I have recently taken her bed, along with our couch, table, rugs and half of our home, to stage a property we are trying to sell (that's another story). But, back to this room…  because this bedroom currently needs to accommodate all three girls (aged 3 years to 11) I needed something not too babyish, but that still had that sense of whimsy and wonder to keep the imagination in Indi's little mind ignited.
I also tried feeding the main colours of coral, mint and yellow throughout the room to allow each bed to be 'unique' yet still have a somewhat cohesive feel.
Once I have finished painting the dark grey wall, I will do a complete room tour. But for now, here are a few pics – along with a little Indi spam, because, you know she's my baby girl and I just can't help it!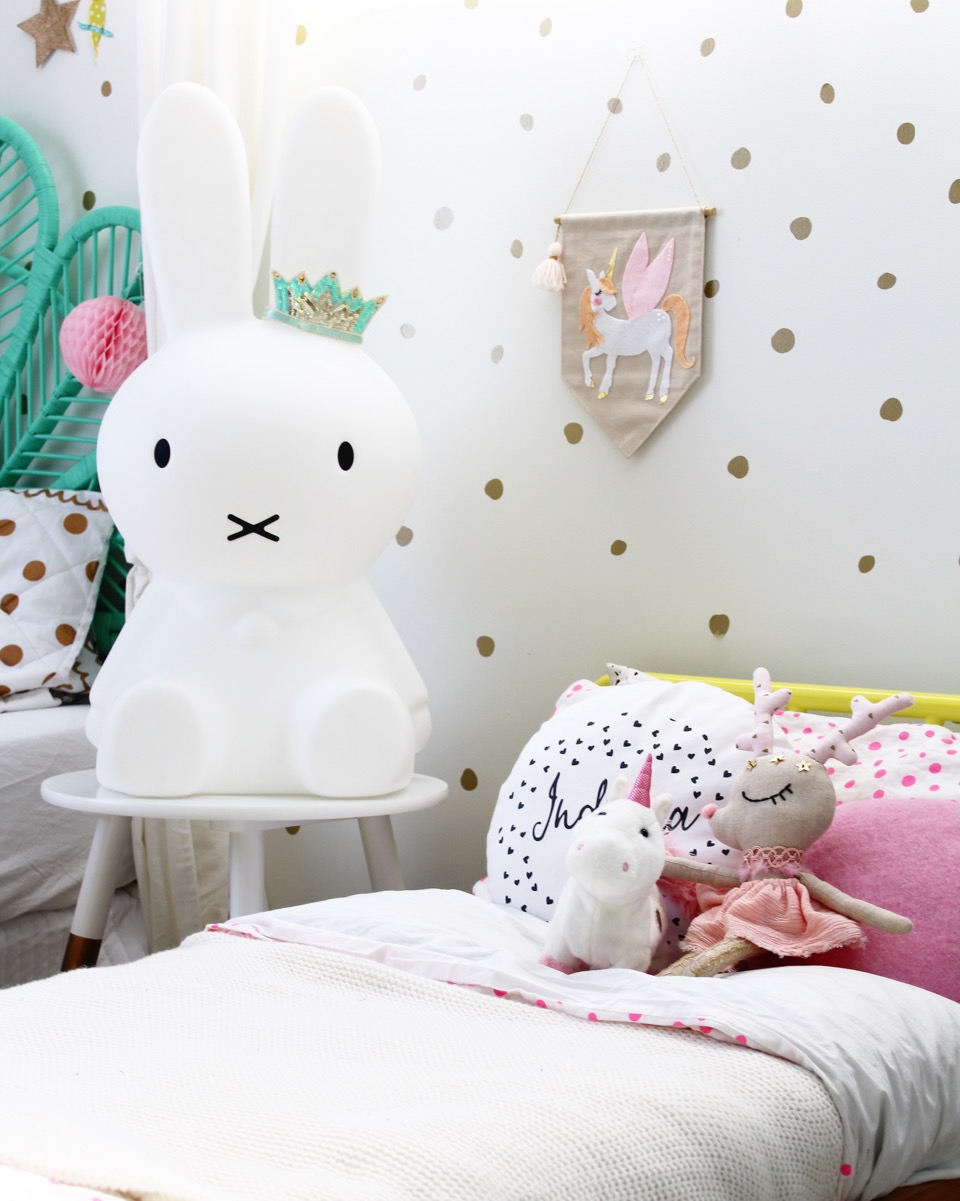 As always, thanks for stopping by!
Love ness X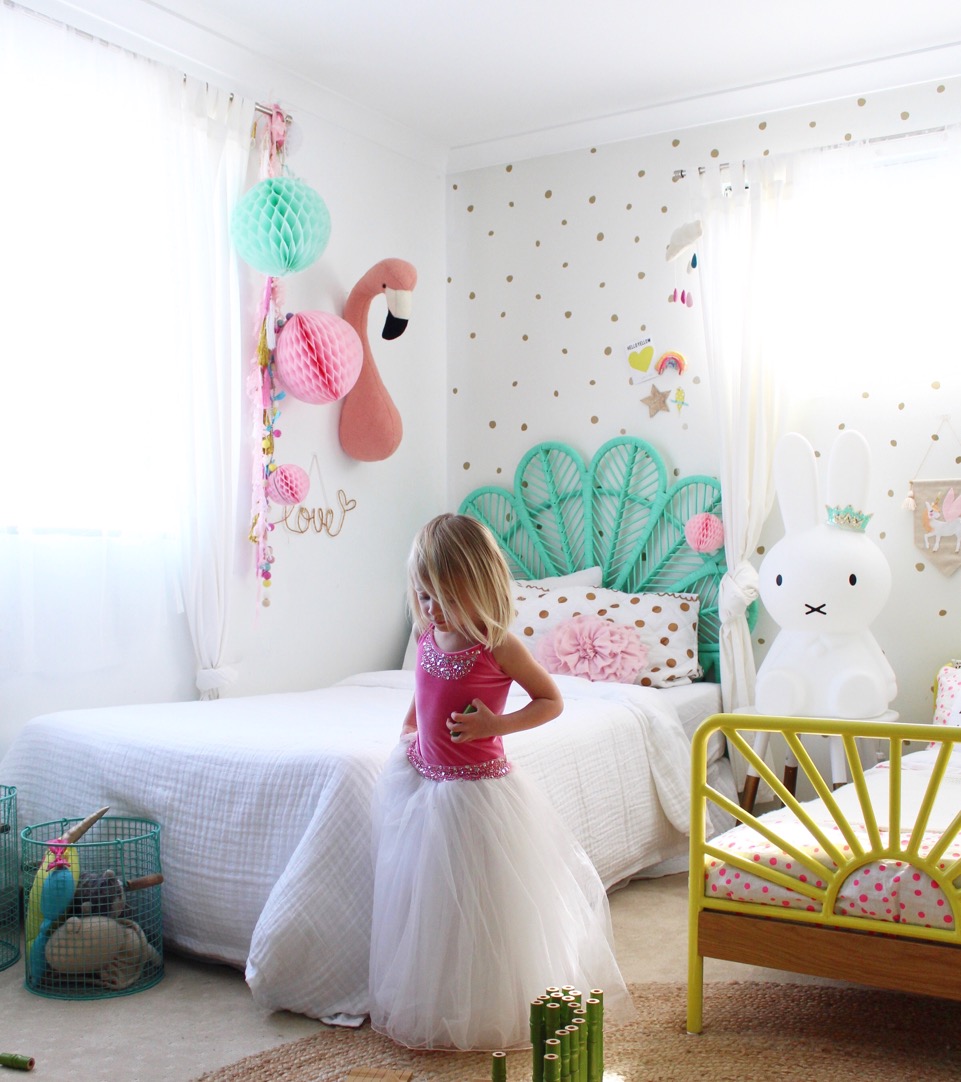 above: my little Indi, finally fits into her big sister's hand me down princess dress – so cute!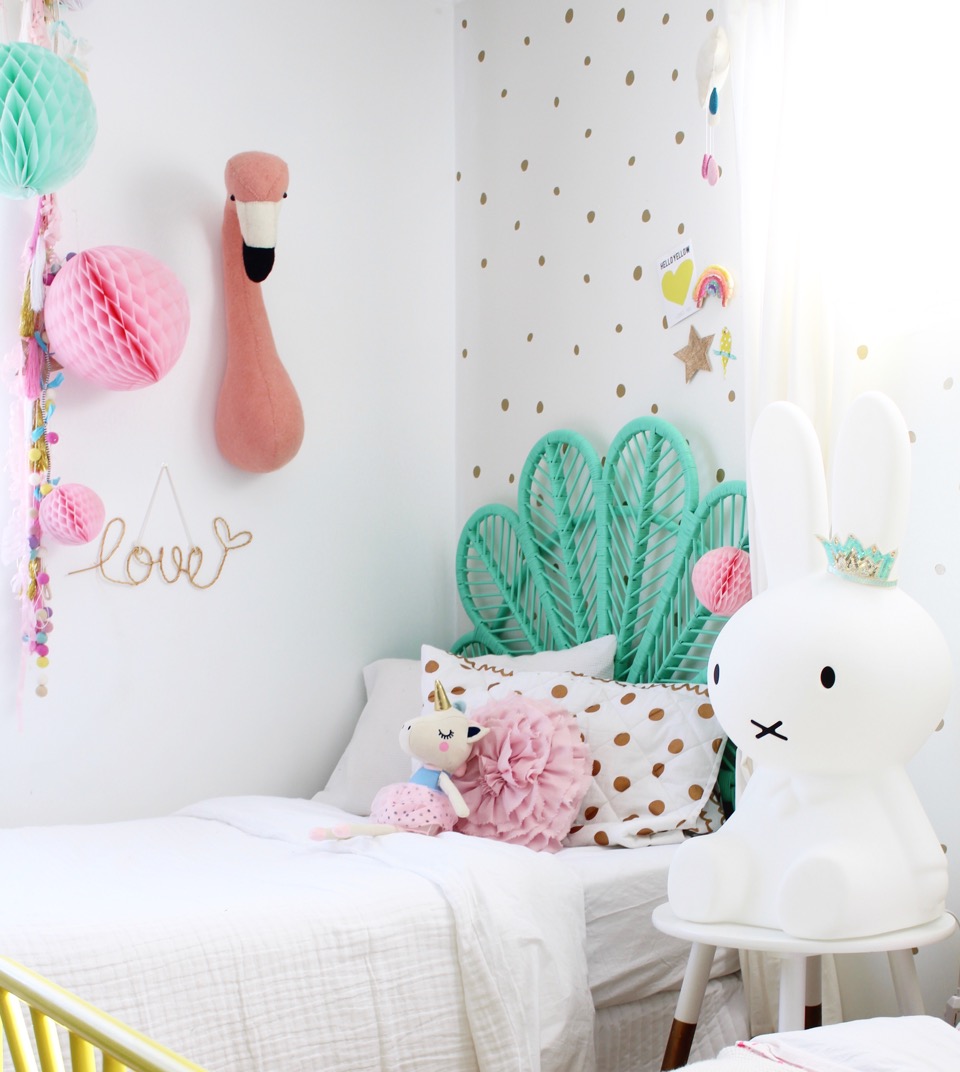 above: Unicorns and Miffy, always gets the toddler tick of approval!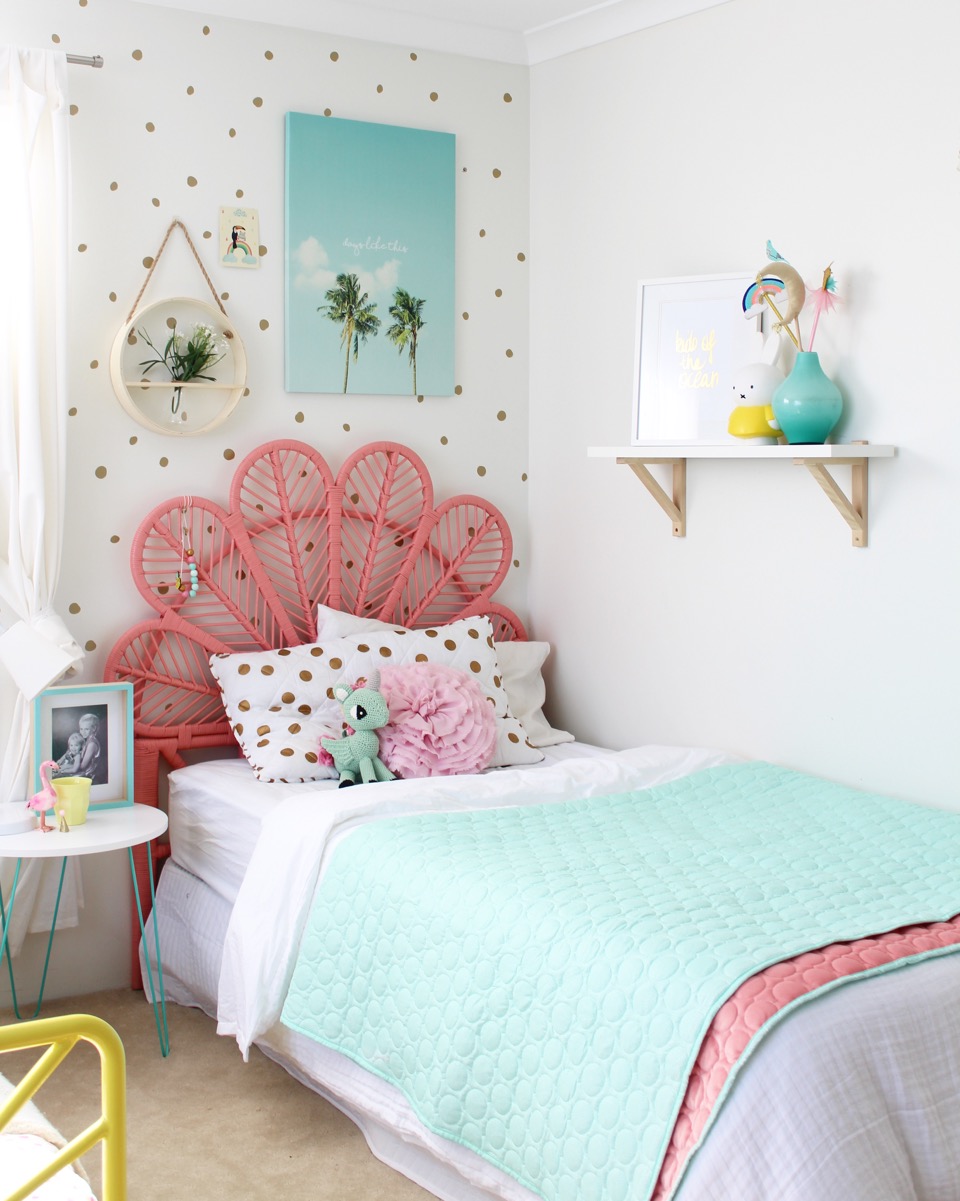 ABOVE: 'Coral' not pink… for my biggest babe X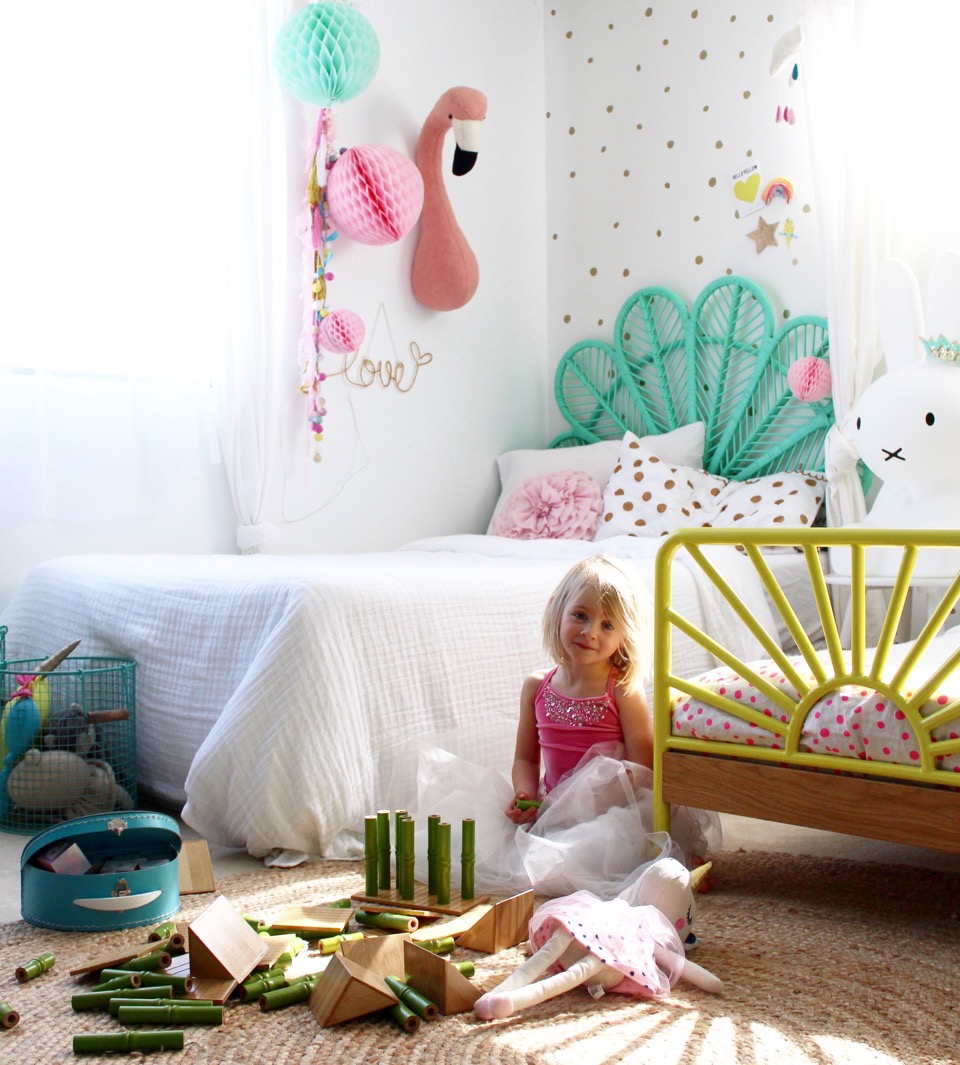 above: that little face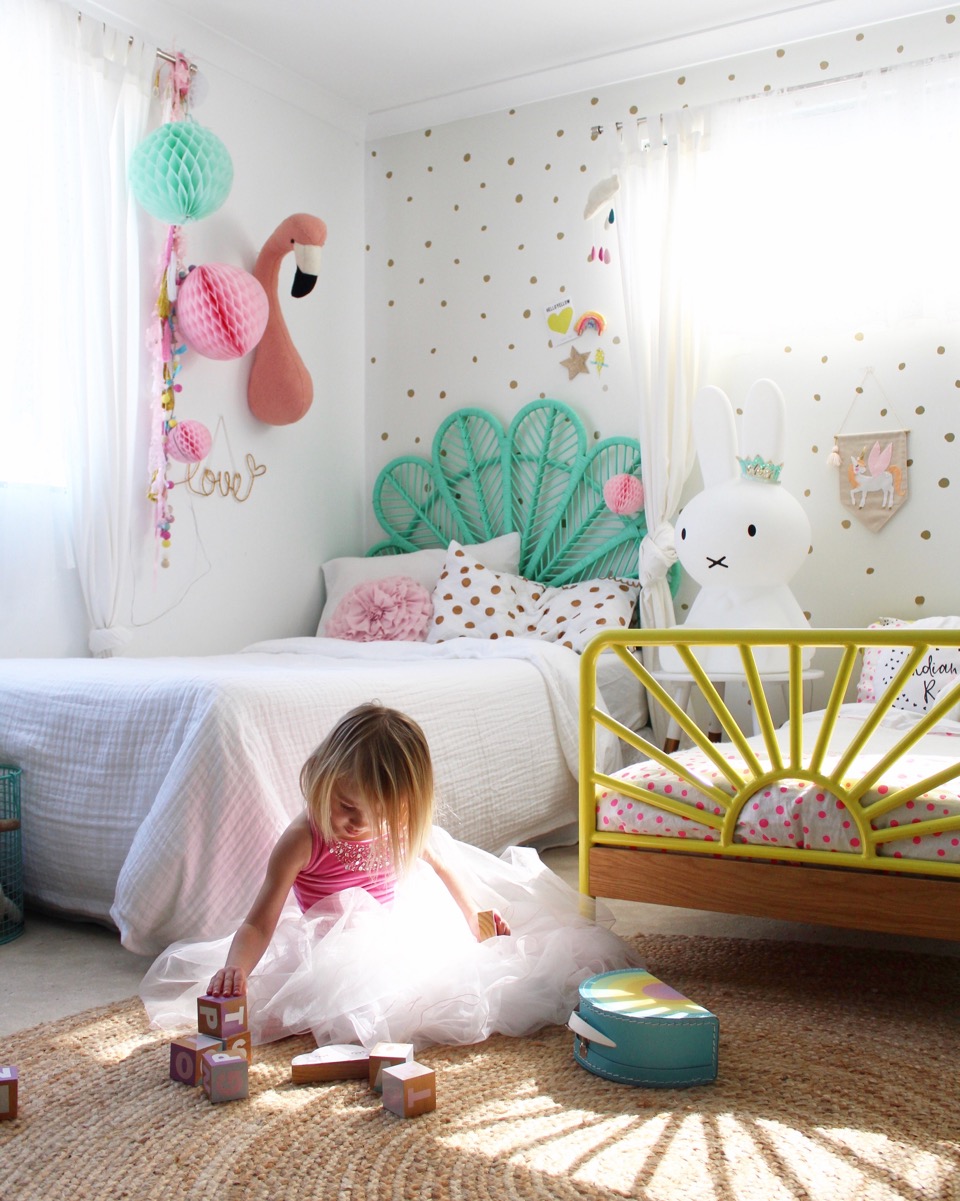 ABOVE: Anyone spot Indi's cute little rainbow sculpture she made last week?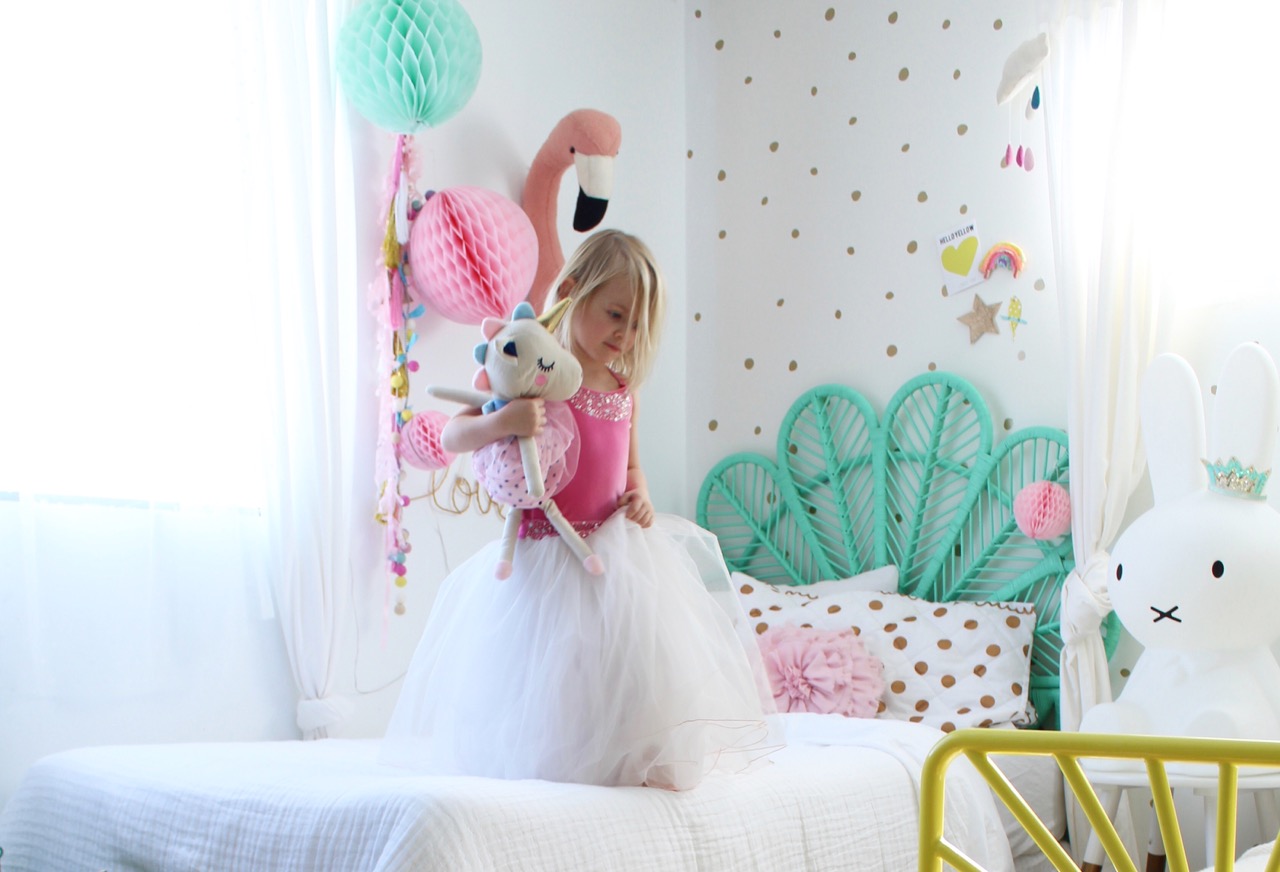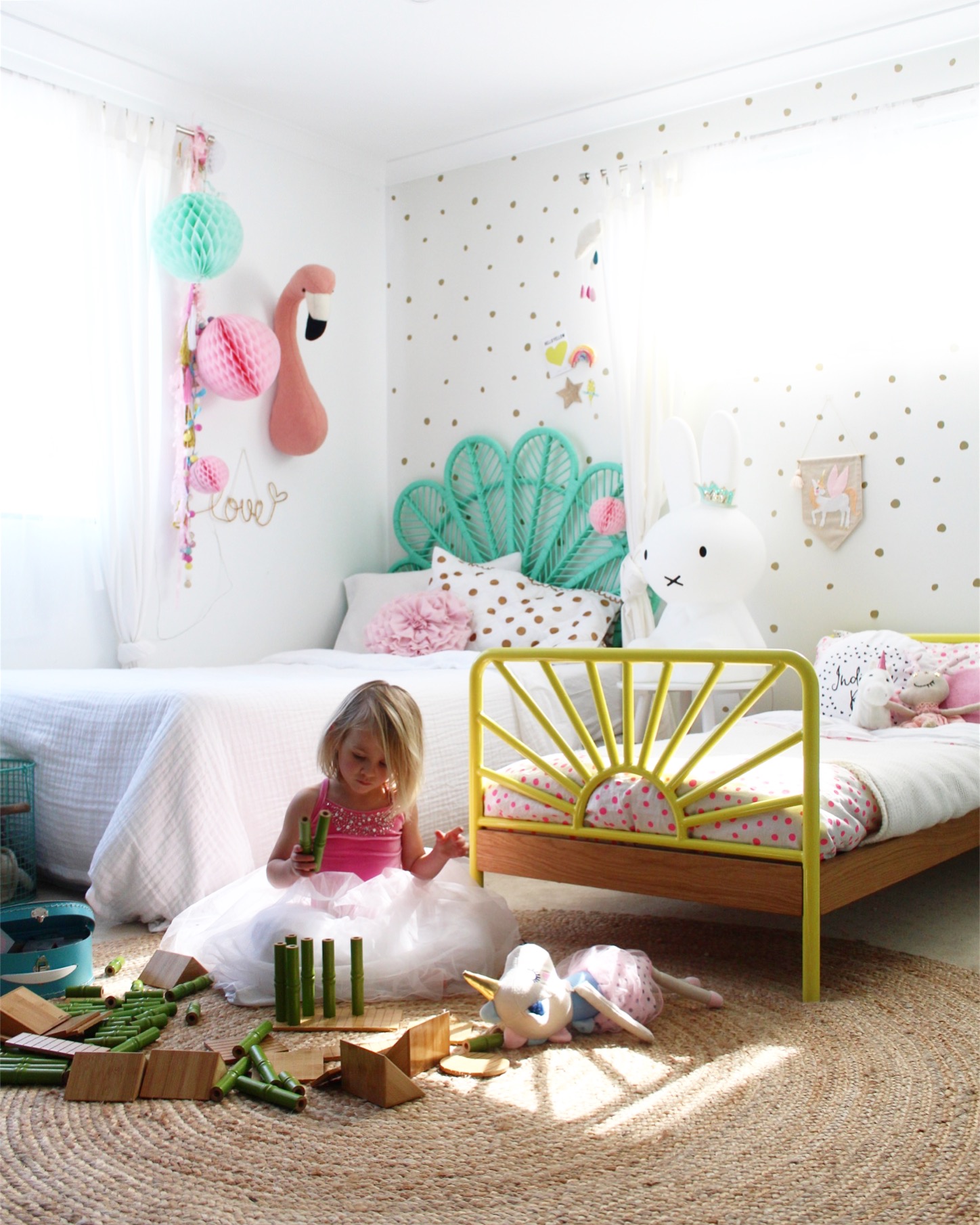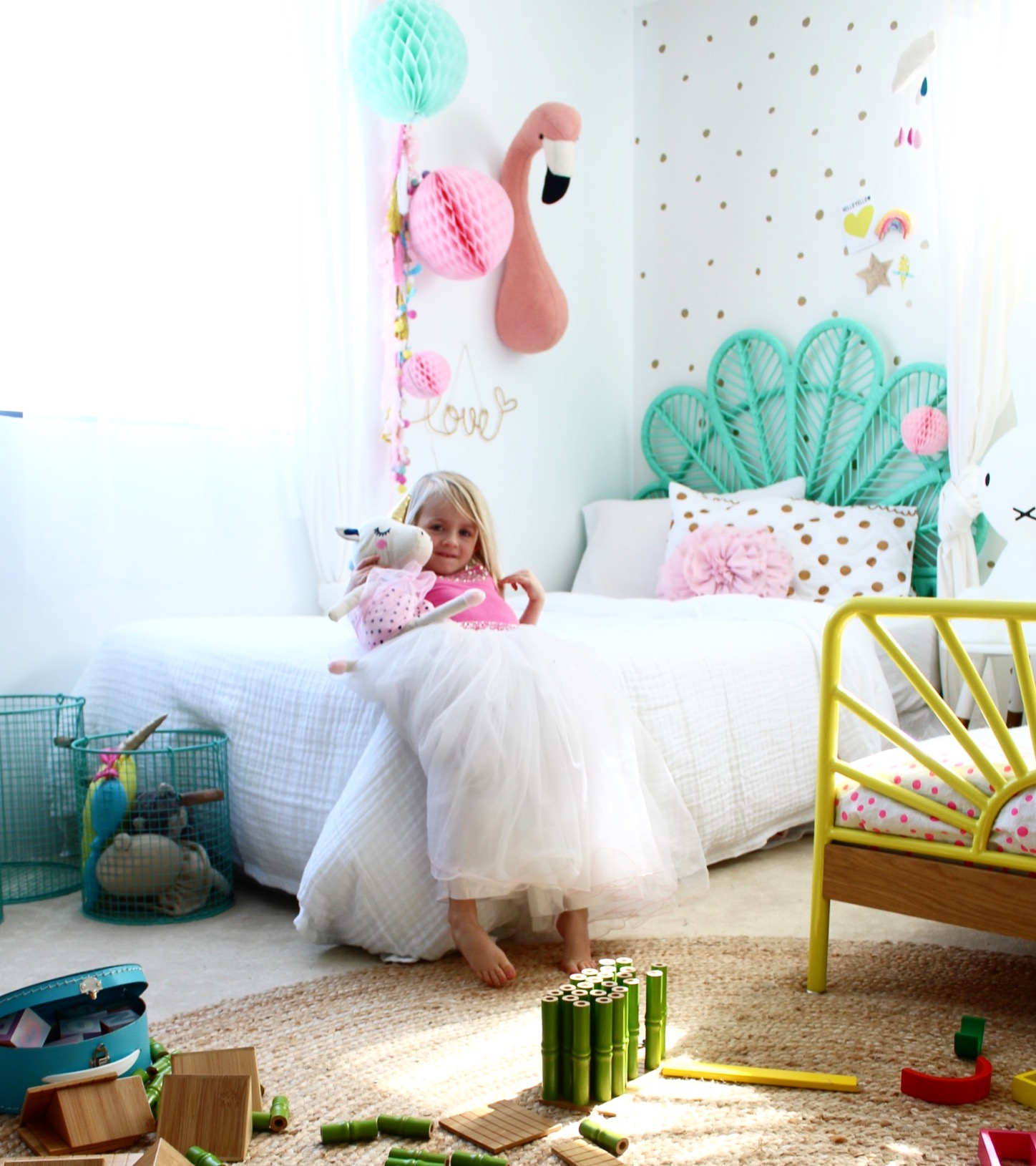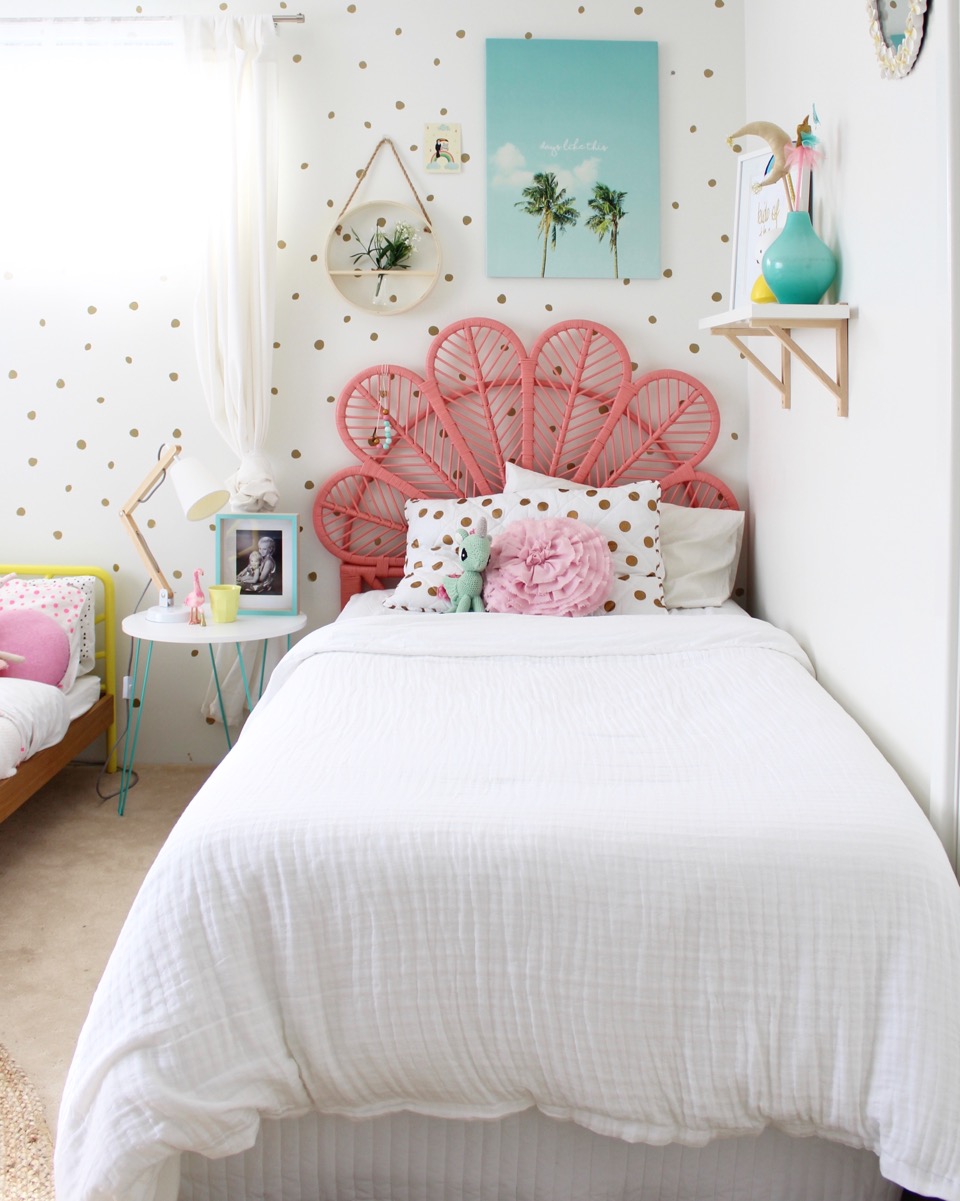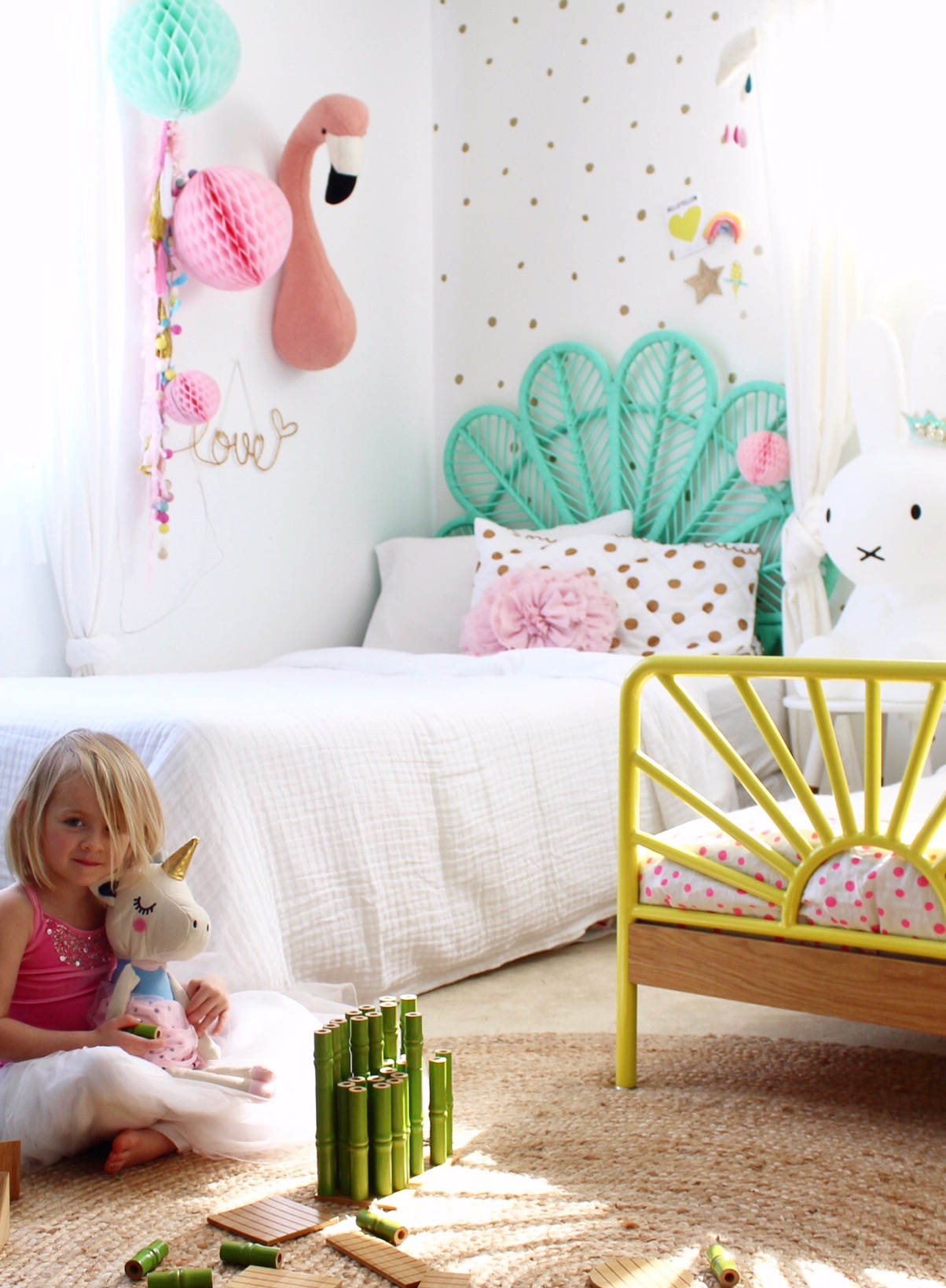 Bye for now, wishing you all a safe and happy week! X
---
shop the look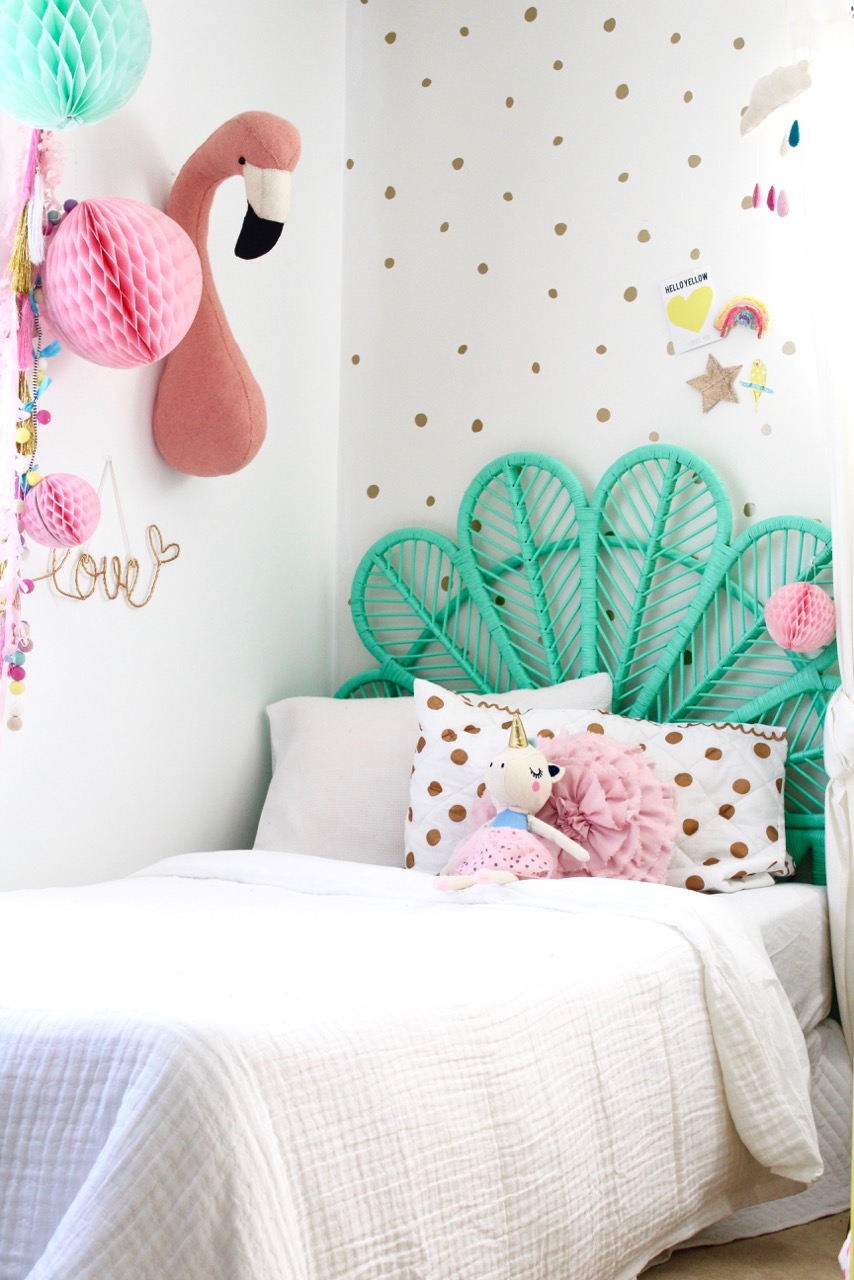 Petal Beheads HERE | Unicorn Ballerina Plush HERE | Gold spot wall decals HERE | Yellow toddler bed HERE | Miffy Lamp HERE | Pegasus Banner HERE | Large Felt Flamingo Wall Hanging HERE| Jute Floor Rug HERE