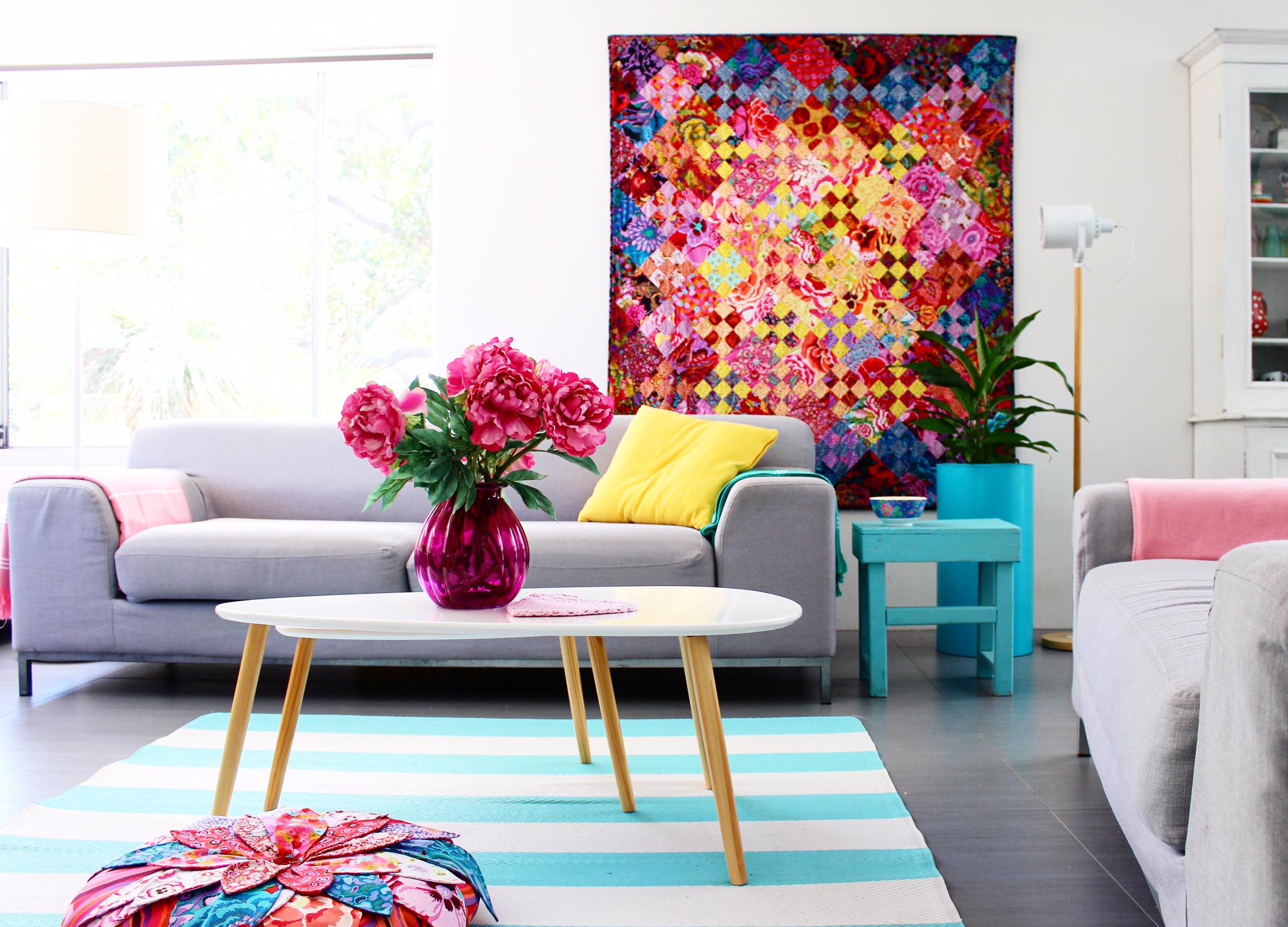 I had the absolute pleasure of photographing a good friend of mine's home last week. Infused with her colourful Dutch interior style and handcrafted peices by her talented father in law, this creative coastal home just oozes joy! Come take a look…
WHO LIVES HERE: Home to one of the most optimistic people I have ever had the pleasure of knowing, this beautifully detailed home is owned by creative kindy teacher and devout crocheter Barb, her loving husband Mike and their two young boys, Luke and Morris.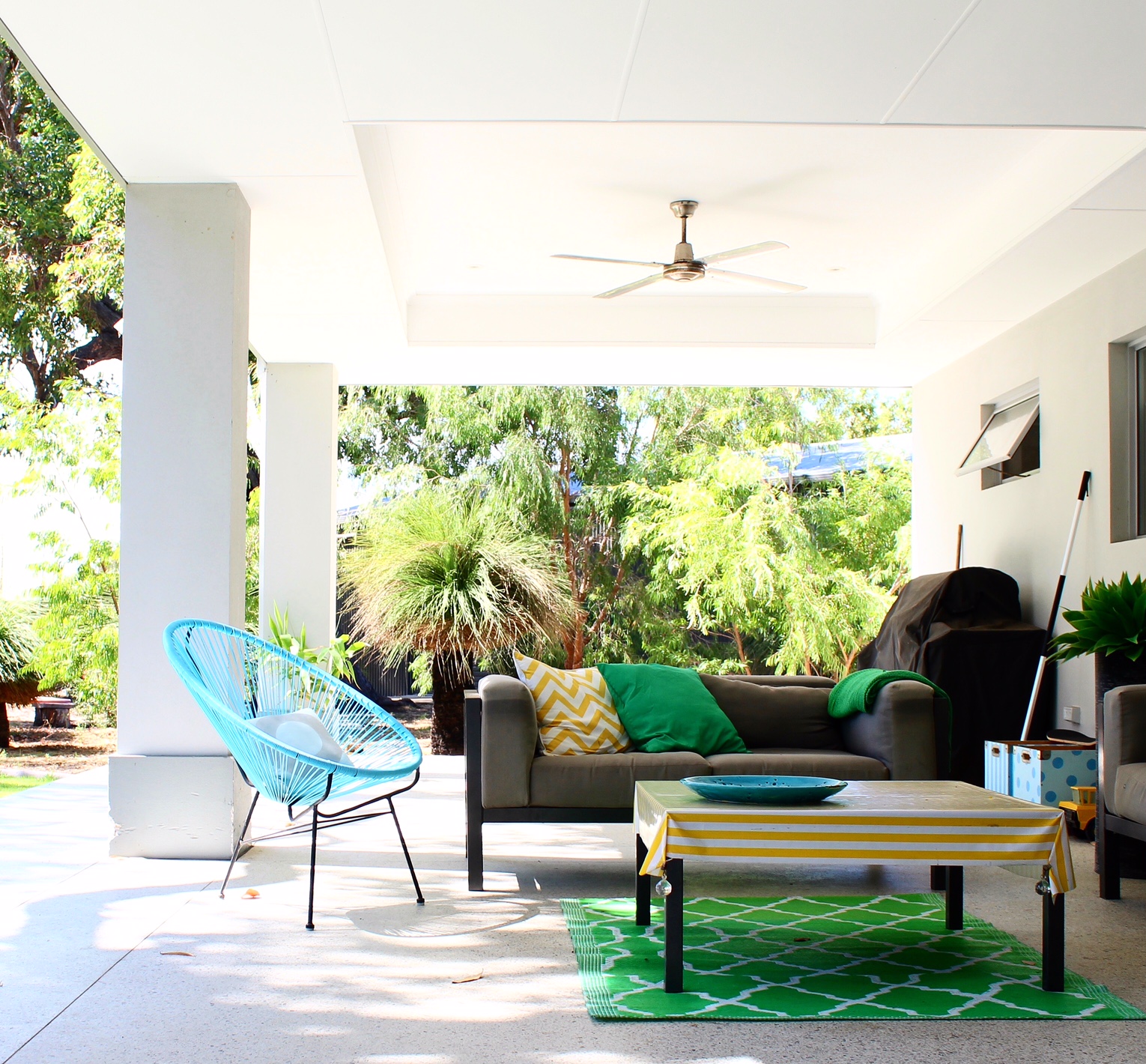 LOCATION LOCATION: Nestled in a quite coastal town in Western Australia, this home sits on a whopping 2500 square metres of picturesque Aussie land!
BARB'S TOP HOME STYLING TIPS:
Inject personality: Your home should be a reflection of the people who live there so don't be afraid to let your personality, interests and passions shine.
Barb loves to mix bold brights to create an uplifting and cheerful home environment.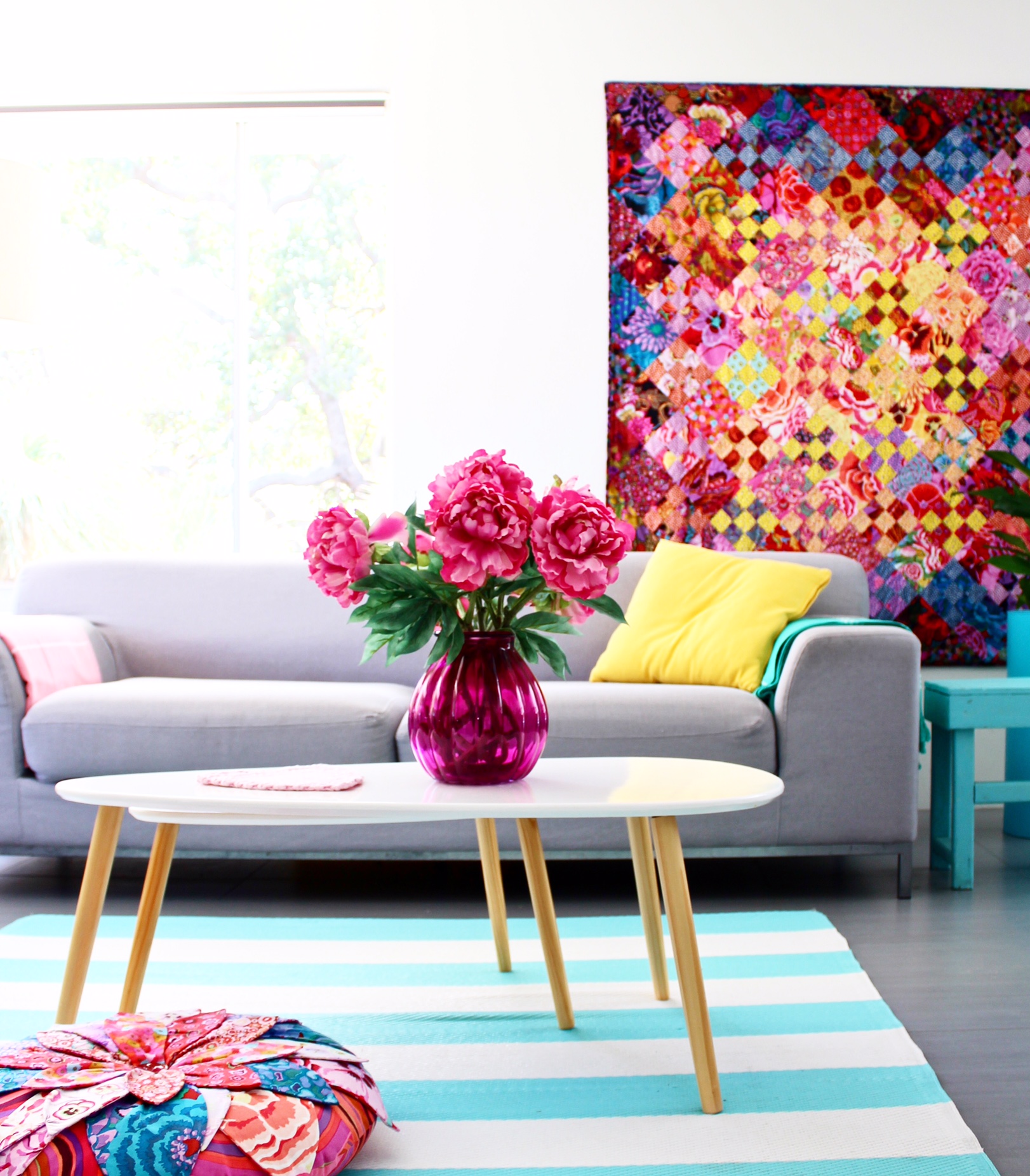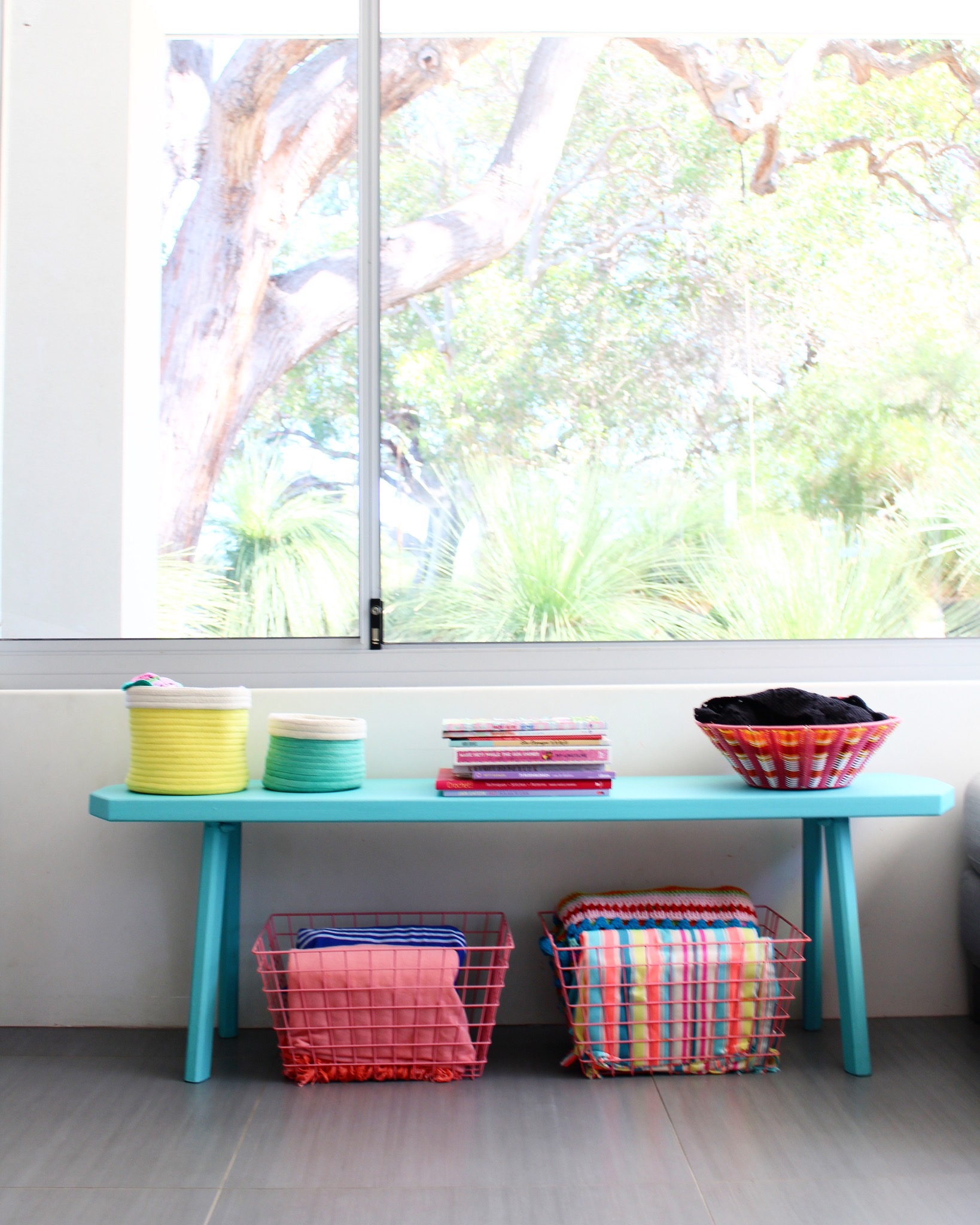 ABOVE: A coat of paint never goes astray – from the outdoor dining table to the sofa side table, kitchen bench stools and even the spare bed, Barb loves to breathe new life into things with a fresh coat of paint.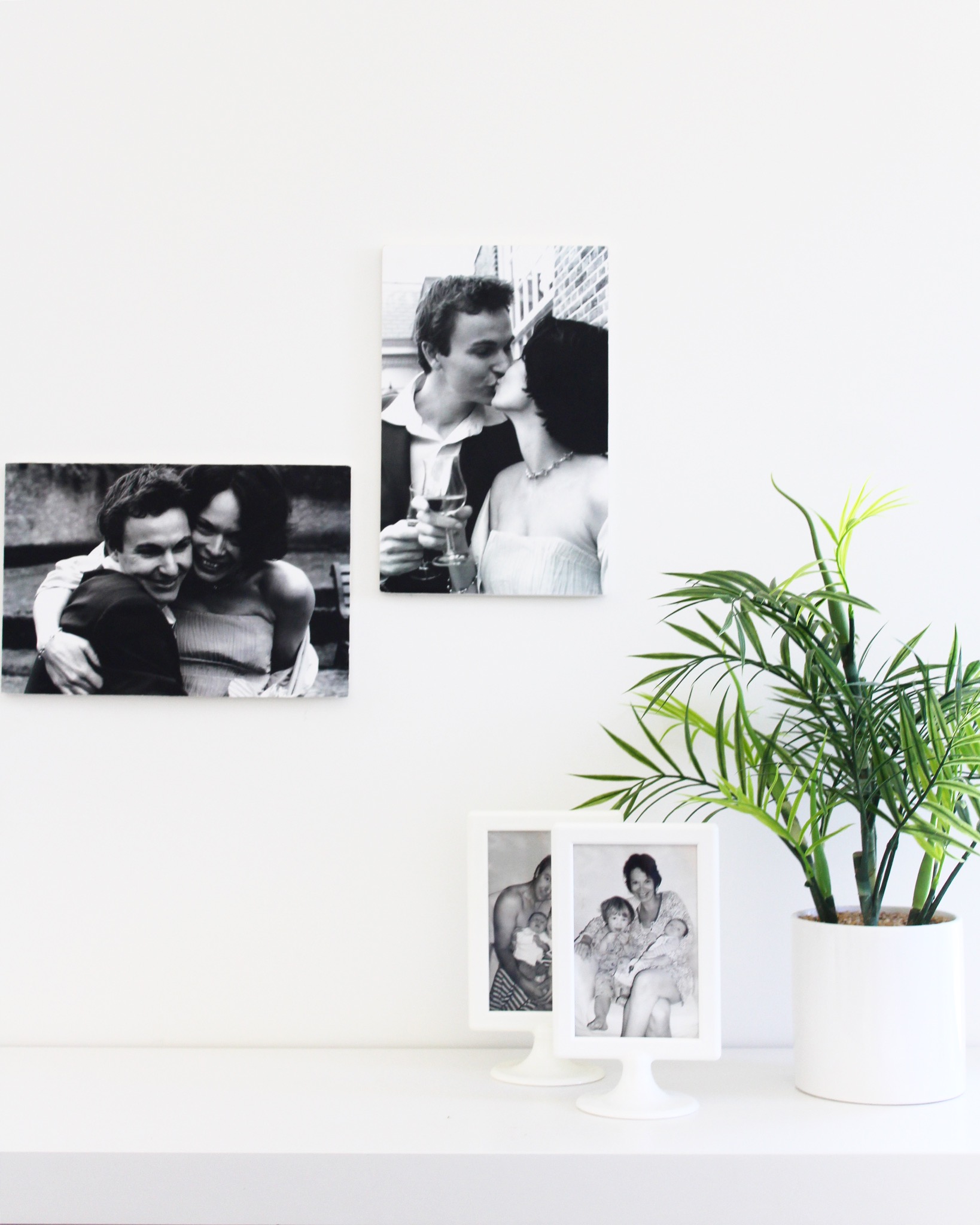 ABOVE: Cluster photographs for impact. Barb has created a beautiful gallery display of her most cherished photographs.
By keeping the prints all black and white and the frames neutral, Barb is able to effortlessly restyle this simple yet effective vignette she has created.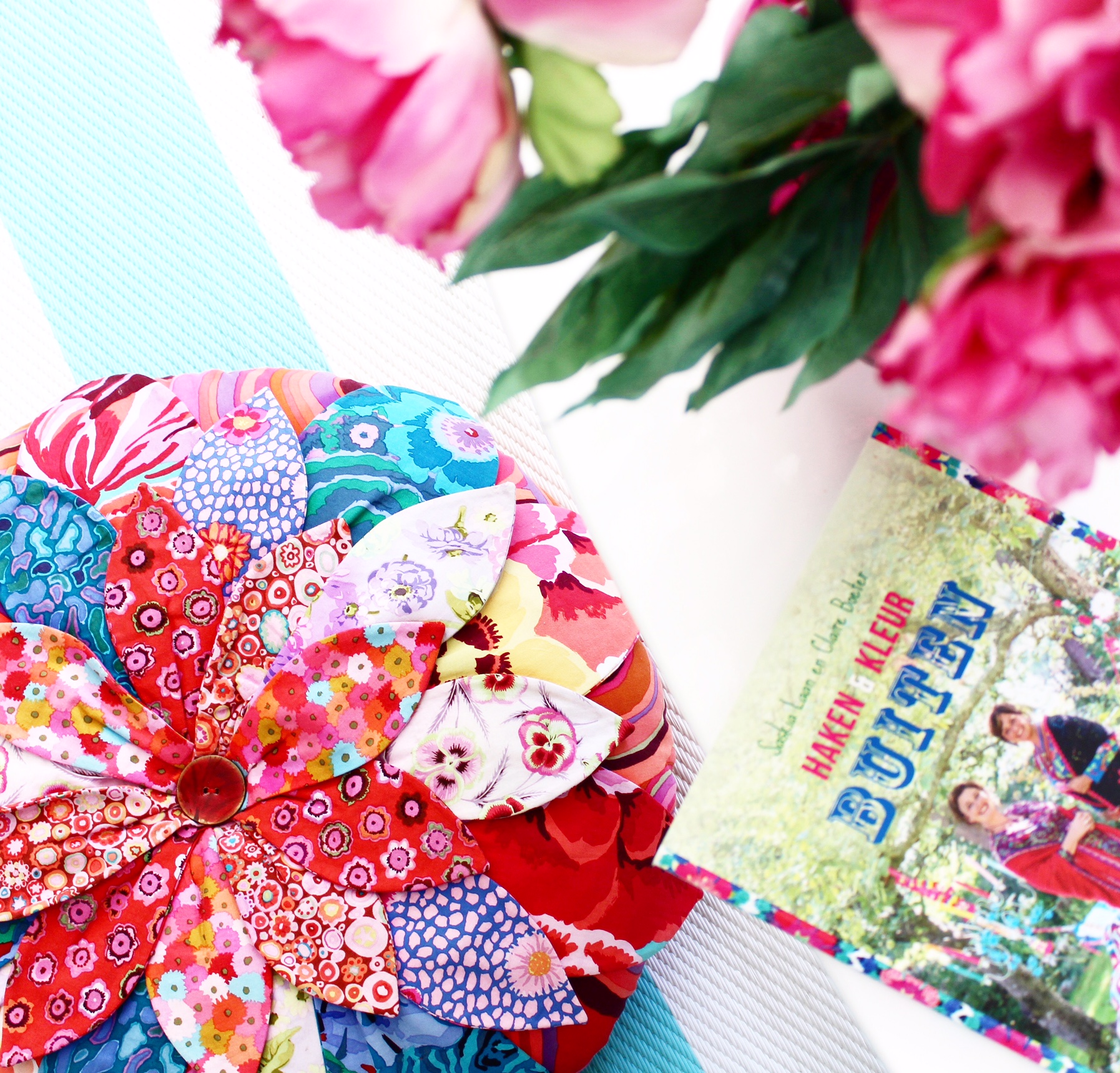 ABOVE: Much of Barb's home is influenced by her European background. An avid lover of magazines like FLOW and crochet books from creative legends like Claire Boeter, Barb's home is filled with handmade items like this incredible floor cushion handmade by her mother. Fond of the odd upcycle, you can also find many revamped furniture items that are brought to life with a cheerful coat of paint.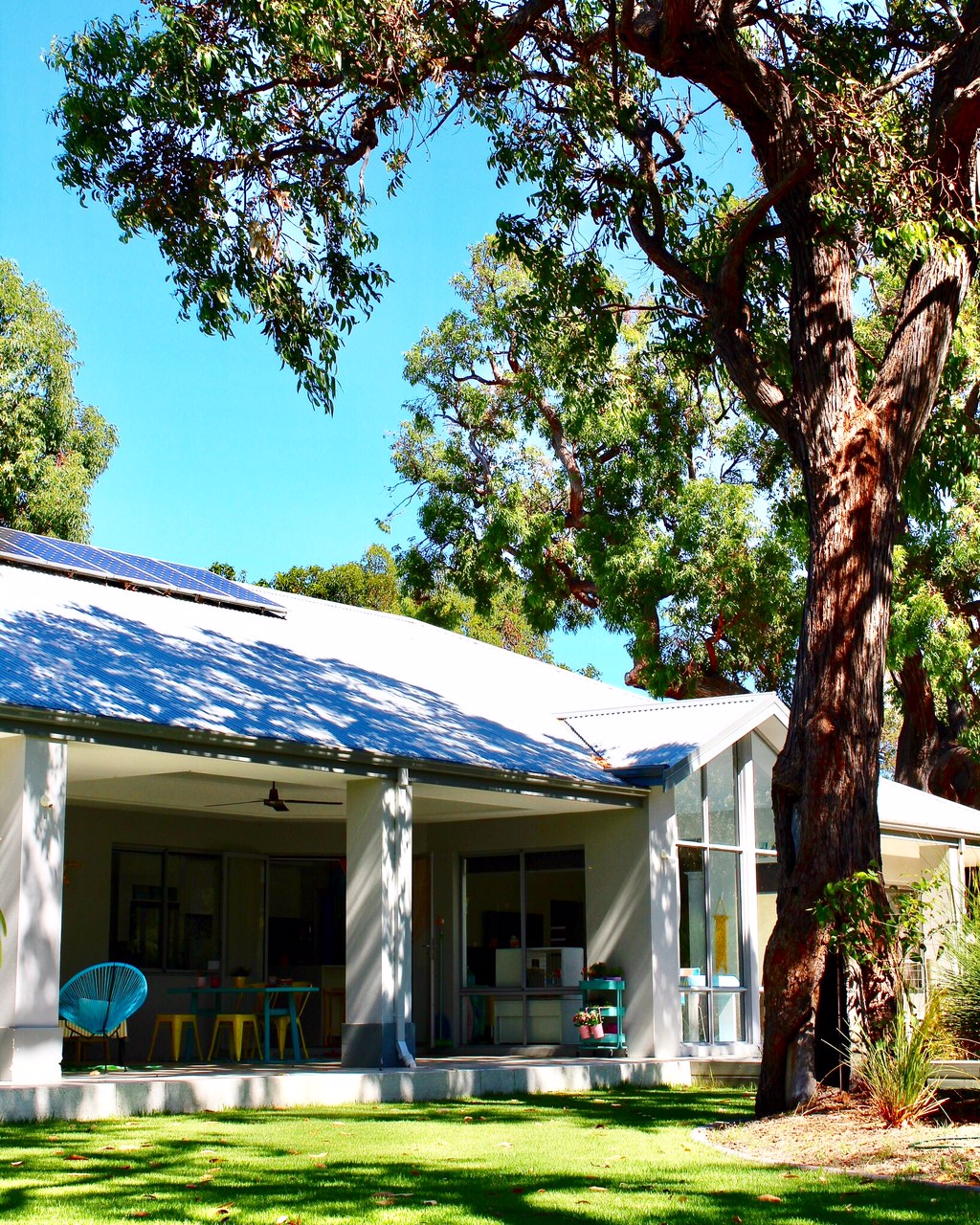 FOR THE BOYS: One of the most amazing aspects of Barb's home, aside from the soaring raked ceilings, vast natural light,and overall amazingness of her home would have to be the jaw dropping outdoor oasis her and husband Mike created for their two active boys.
ABOVE: Think flying foxes towering amongst the gums, tyre swings, skateboard ramps, fishponds, fire pits, large open grassed areas perfect for a game of cricket or a kick of the footy. You name it, this back yard has it! And yes, they even have their own free range chooks with fresh eggs to satisfy Barb's other talent, baking!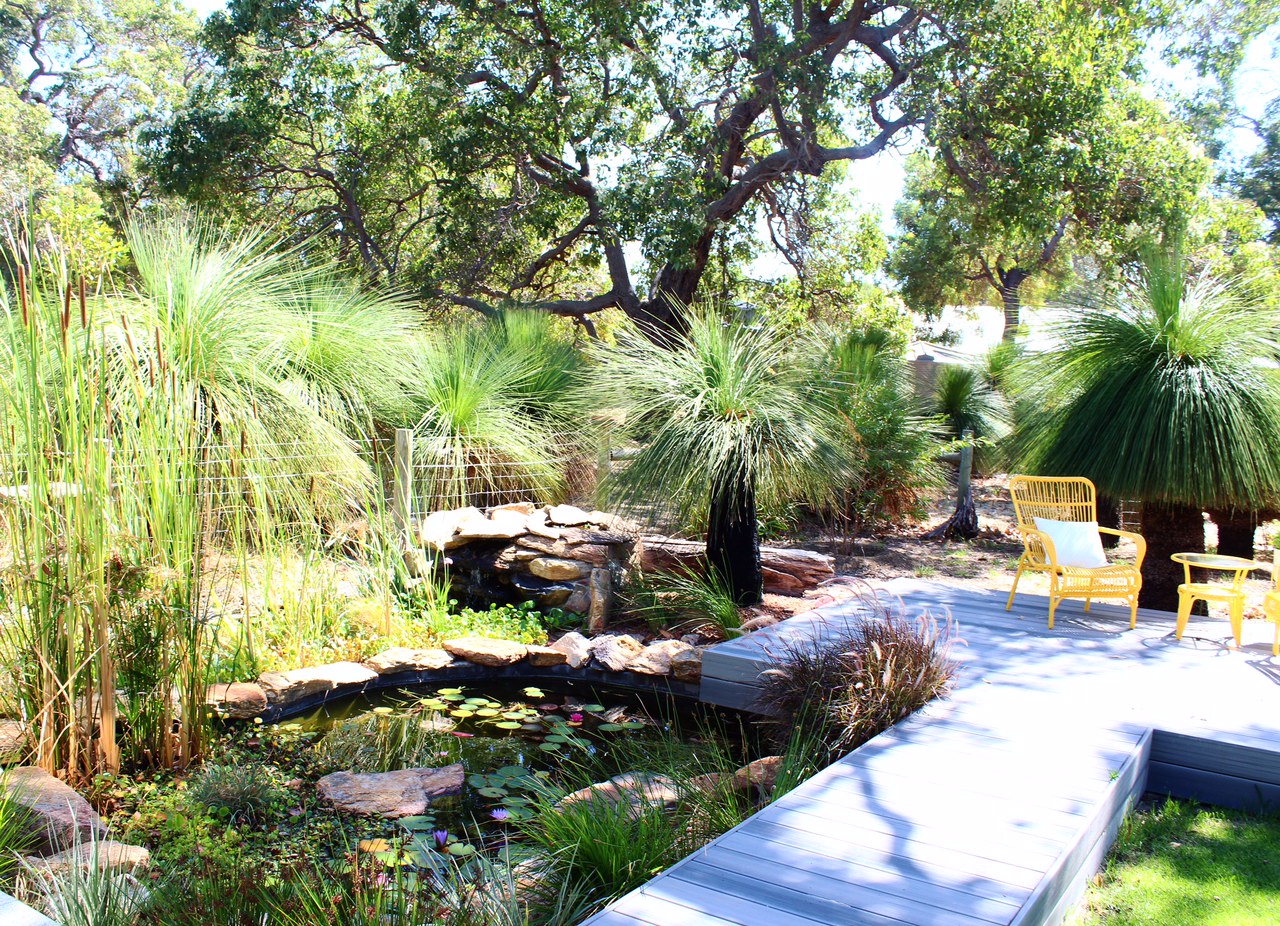 ABOVE: A sunbathed deck, tree life and the tranquil sound of flowing water, what more could one need?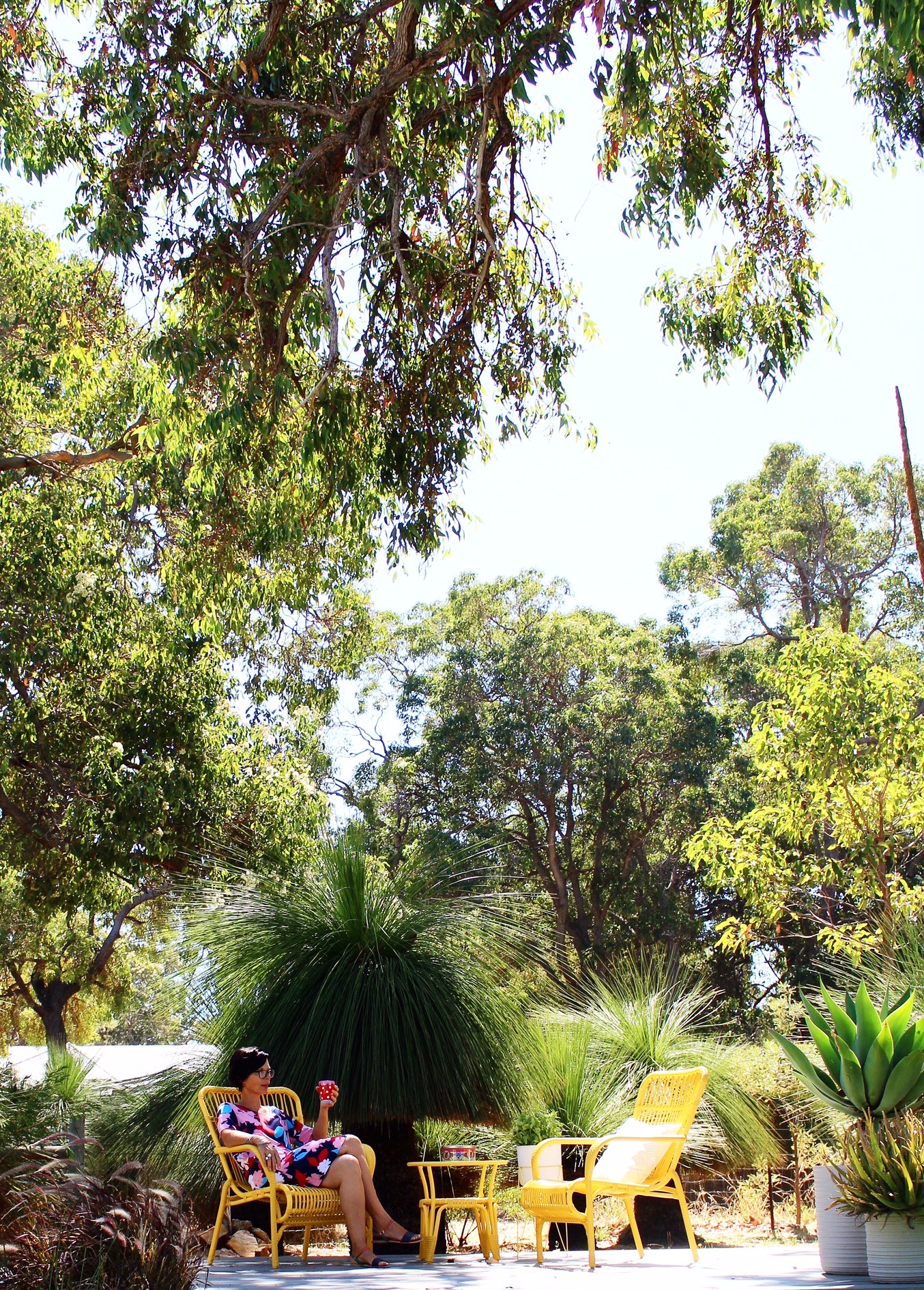 ABOVE: More deck perfection, made by handy husband Mike, this incredible outdoor deck has views of their home and is nestled right next to their handmade pond, complete with rockery waterfall.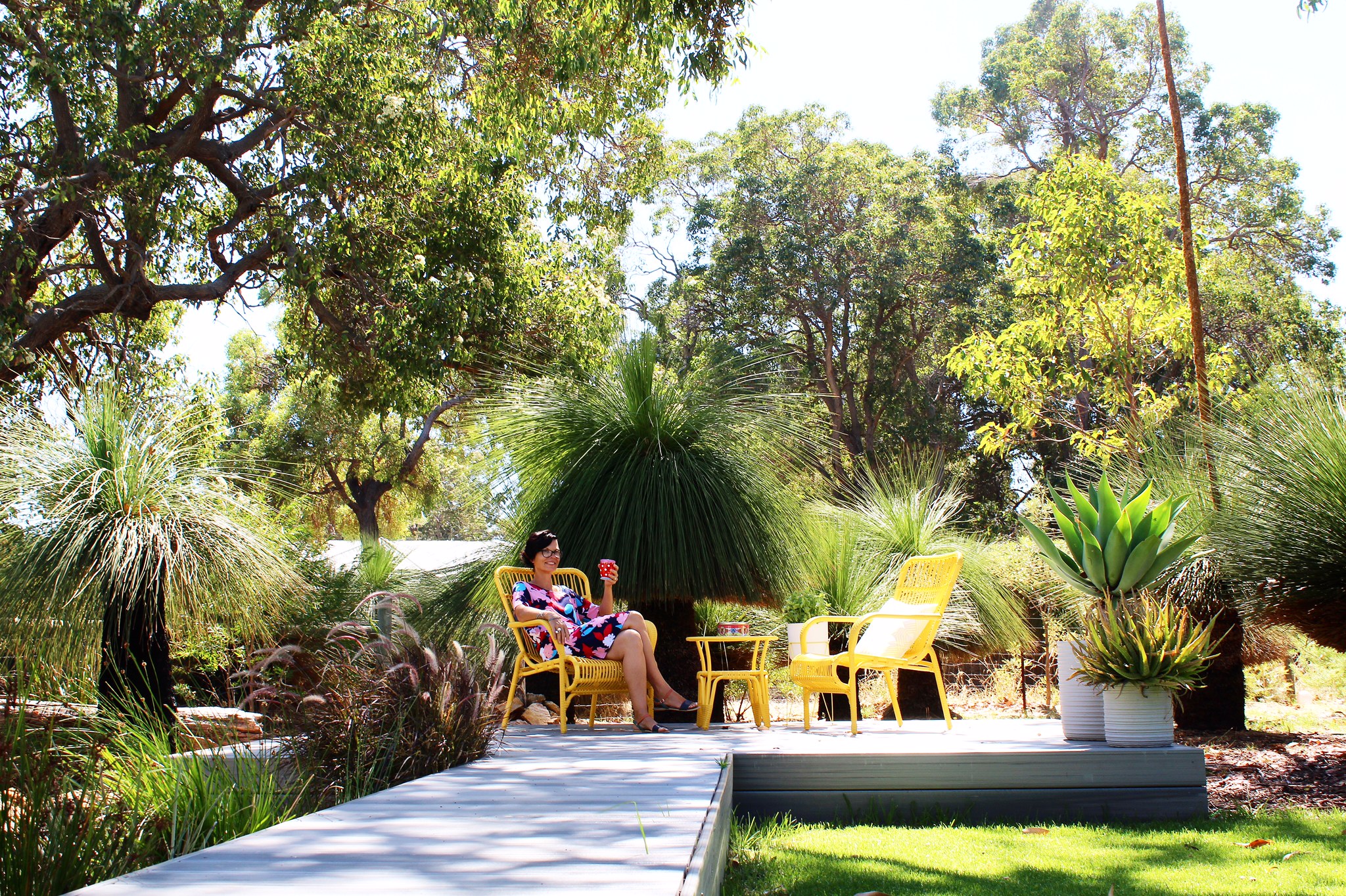 ABOVE: Another angle of the deck, because… well just because!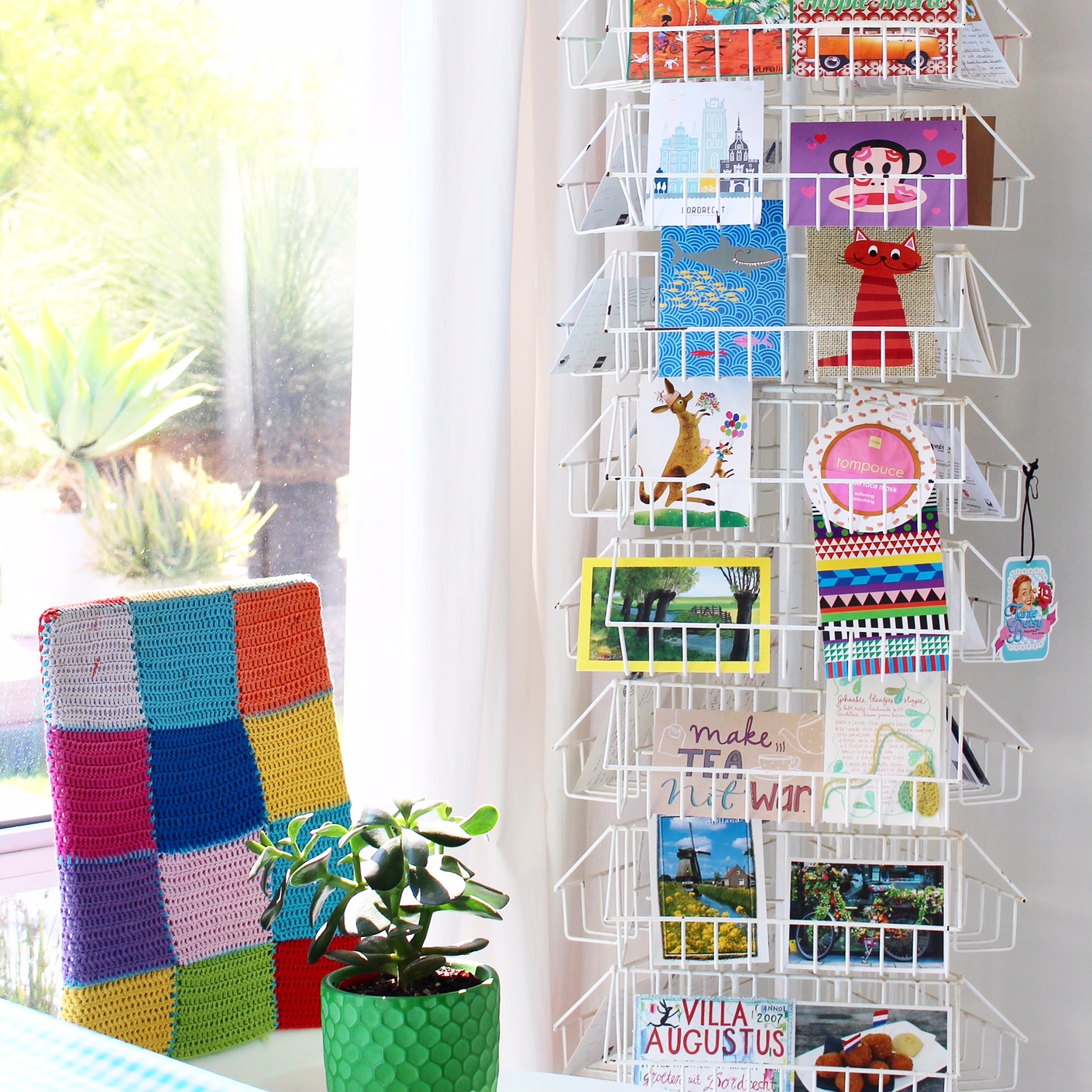 ABOVE: Upcycled finds like this unwanted shop stand makes the perfect place for barb to display her treasured cards from loved ones far away.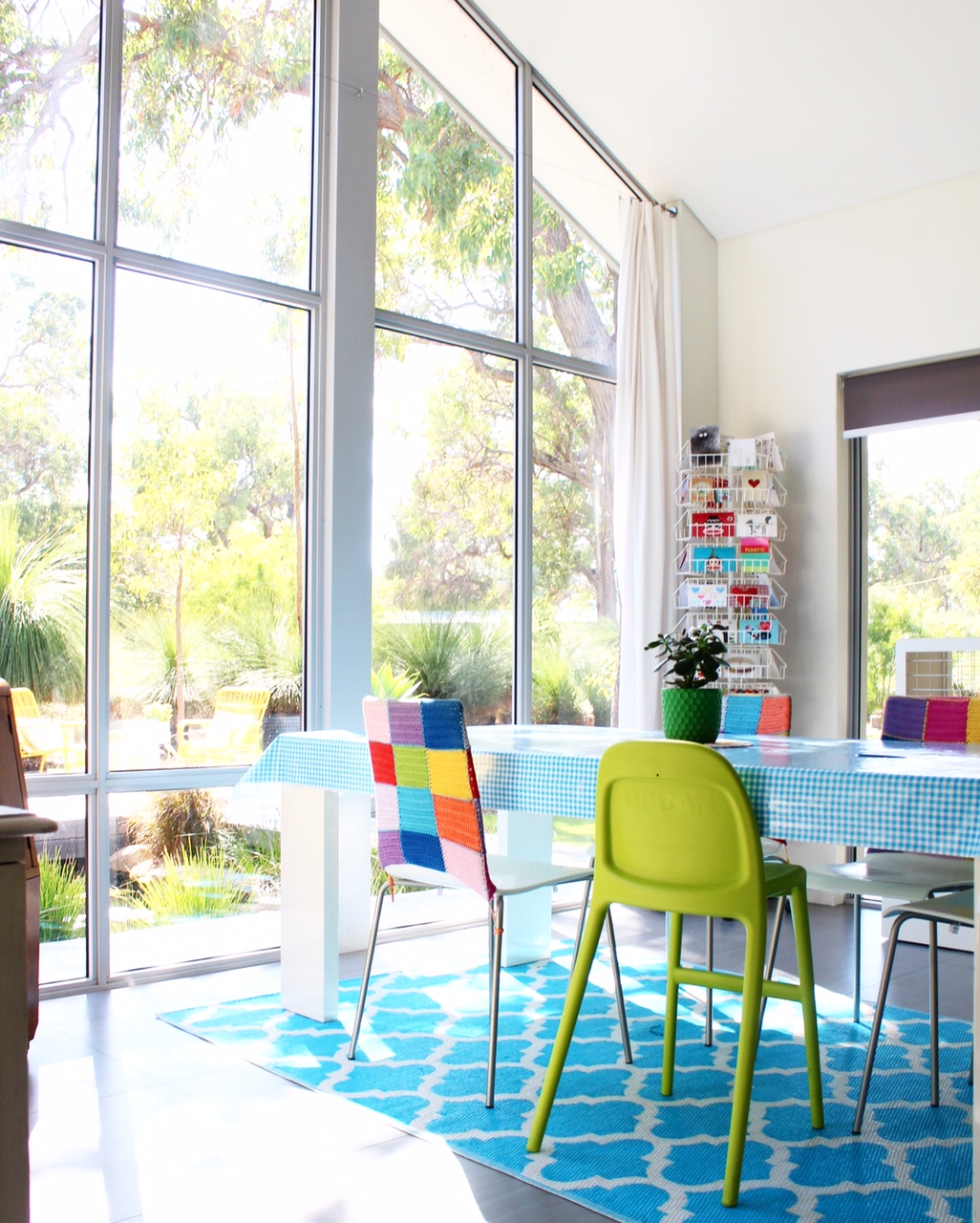 ABOVE: Soaring windows, were a major feature when designing their home which allowing natural light to flood the main living areas.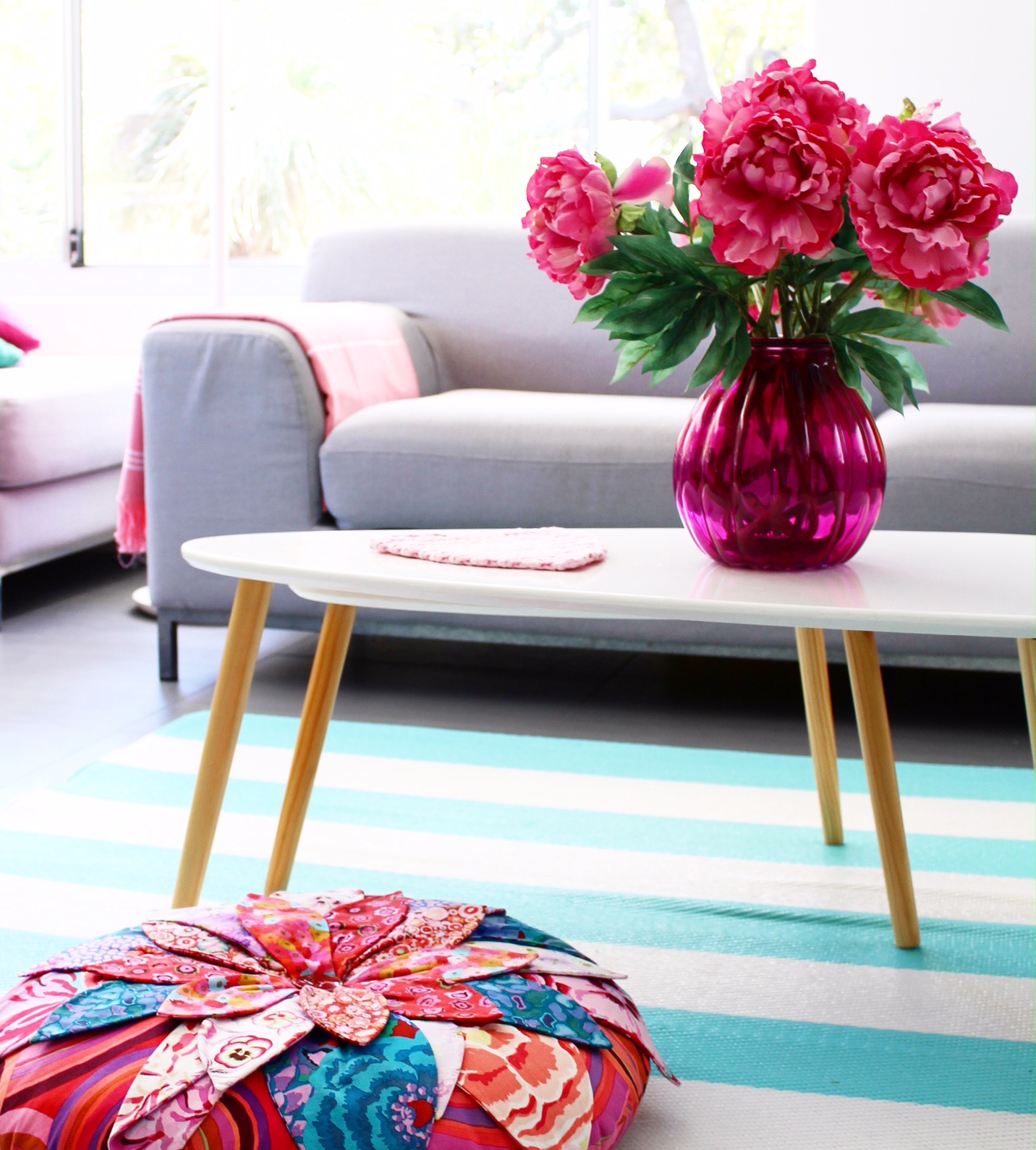 ABOVE: This light filled area of Barb's home is the perfect place for her to sit and craft or crochet. Mooi!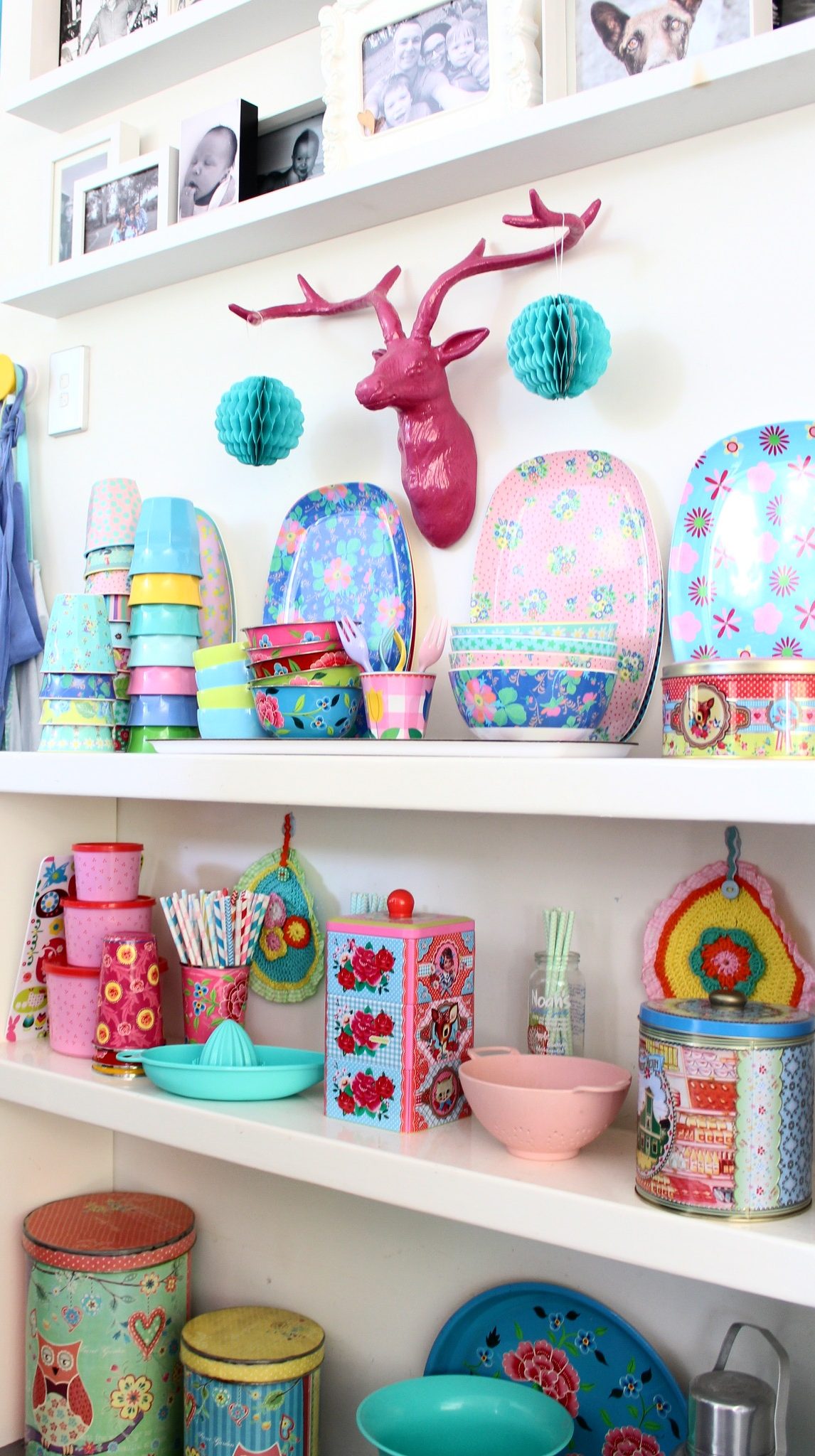 ABOVE: Barb makes eye catching, yet practical displays using her growing (and envious) collection of rice homewares and vintage finds.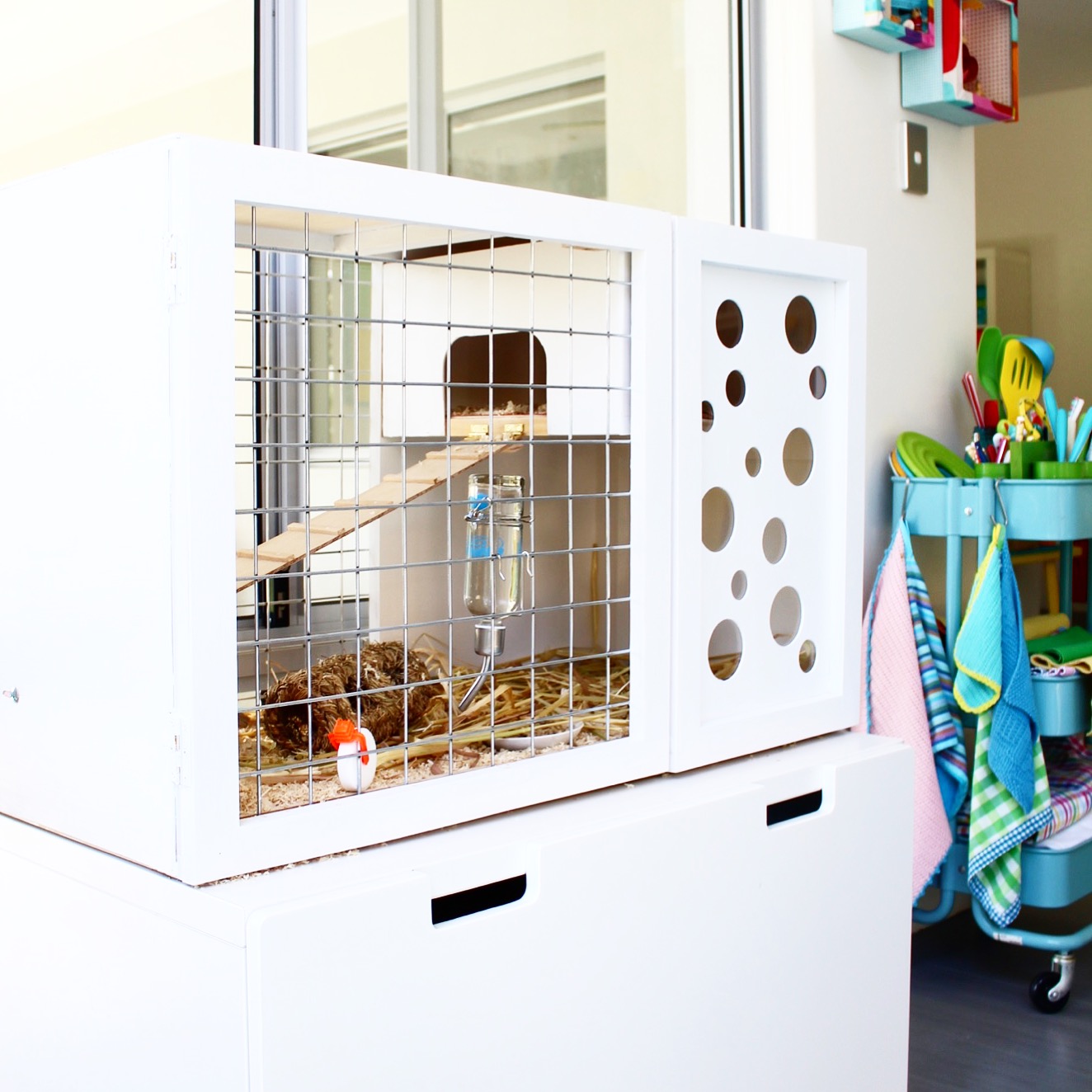 ABOVE: This incredible guinea pig hutch, was hand made by her talented father in law, after Barb searched for inspiration on pinterest (umm, can I please order one?).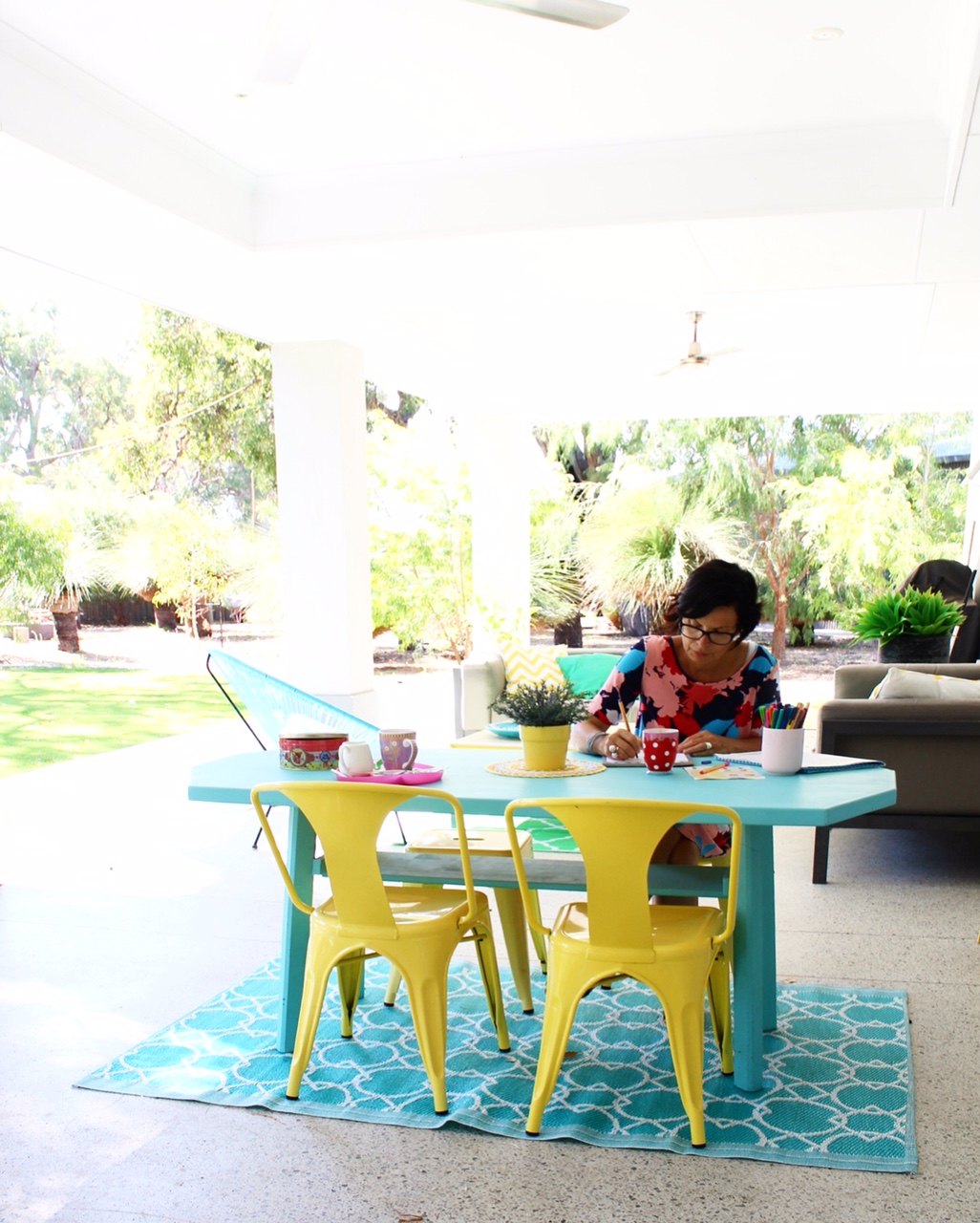 ABOVE: Another of Barb's amazing furniture pieces is this colourful retro inspired table, made by… you guessed it her very talented Father-in-law!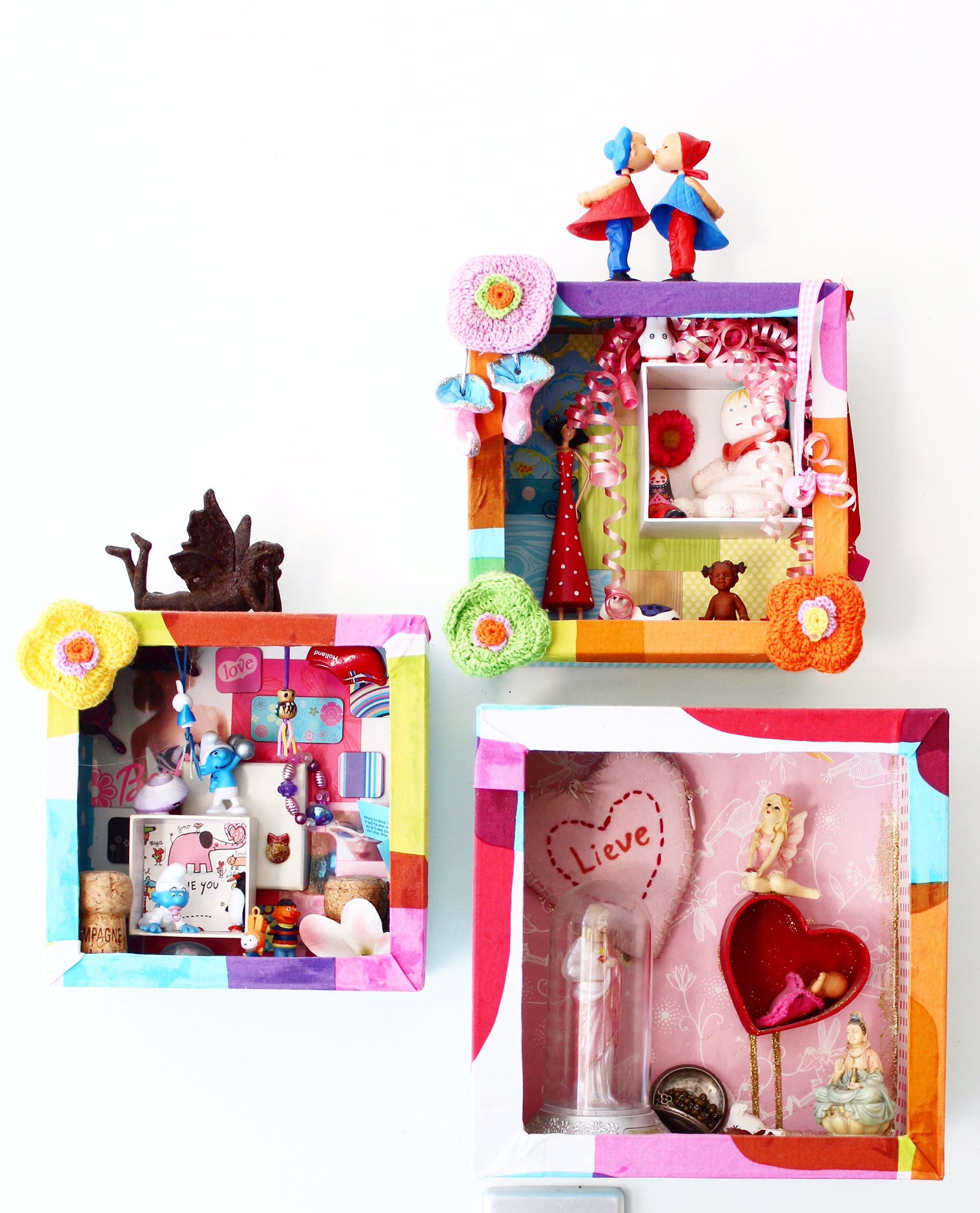 ABOVE: A popular Dutch pastime is to create these cute funky boxes filled with quirky trinkets! Personality plus!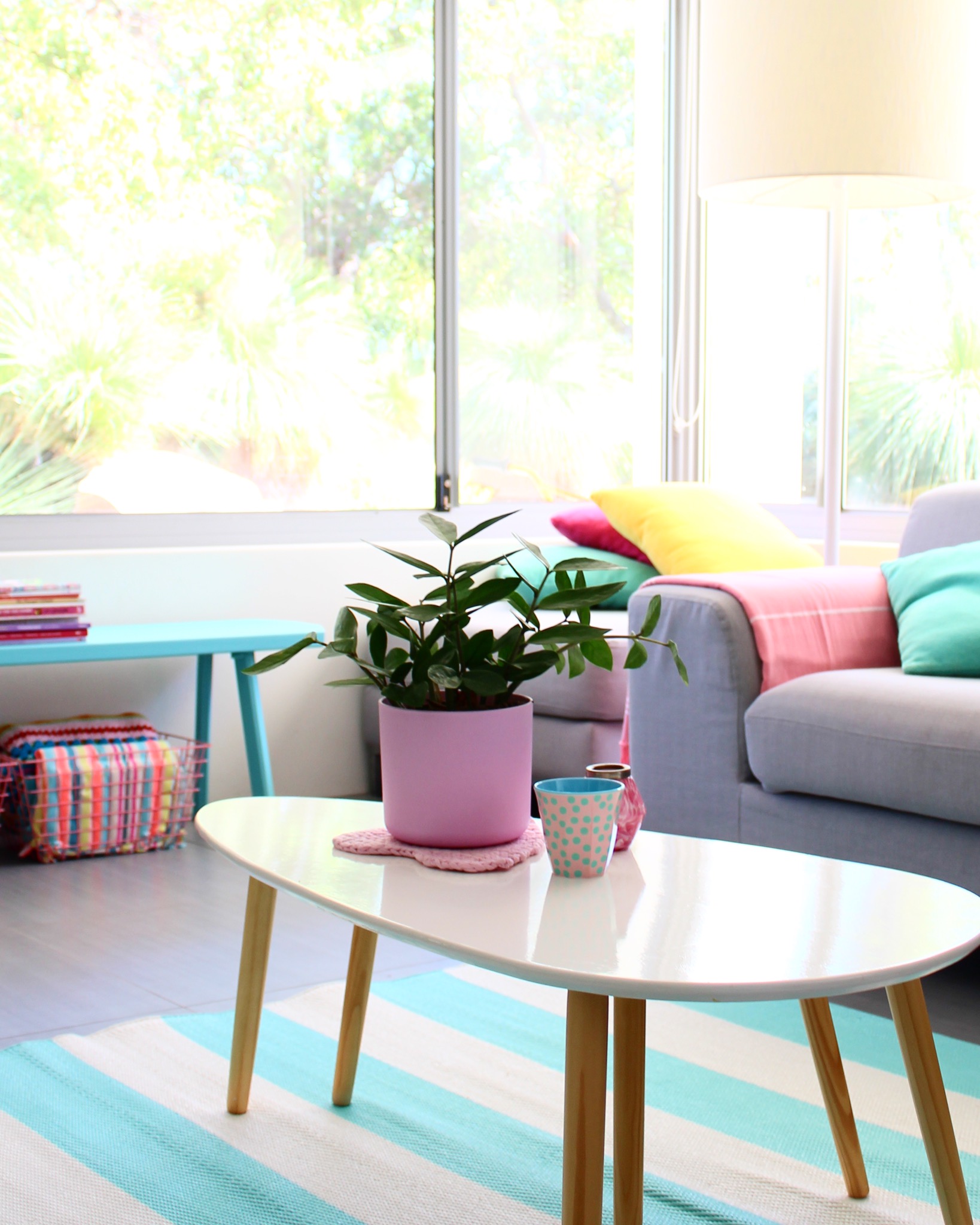 ABOVE: the beautiful pastel tones set against the more vibrant pops of colour create a fun, joyful atmosphere the moment you enter Barb's home.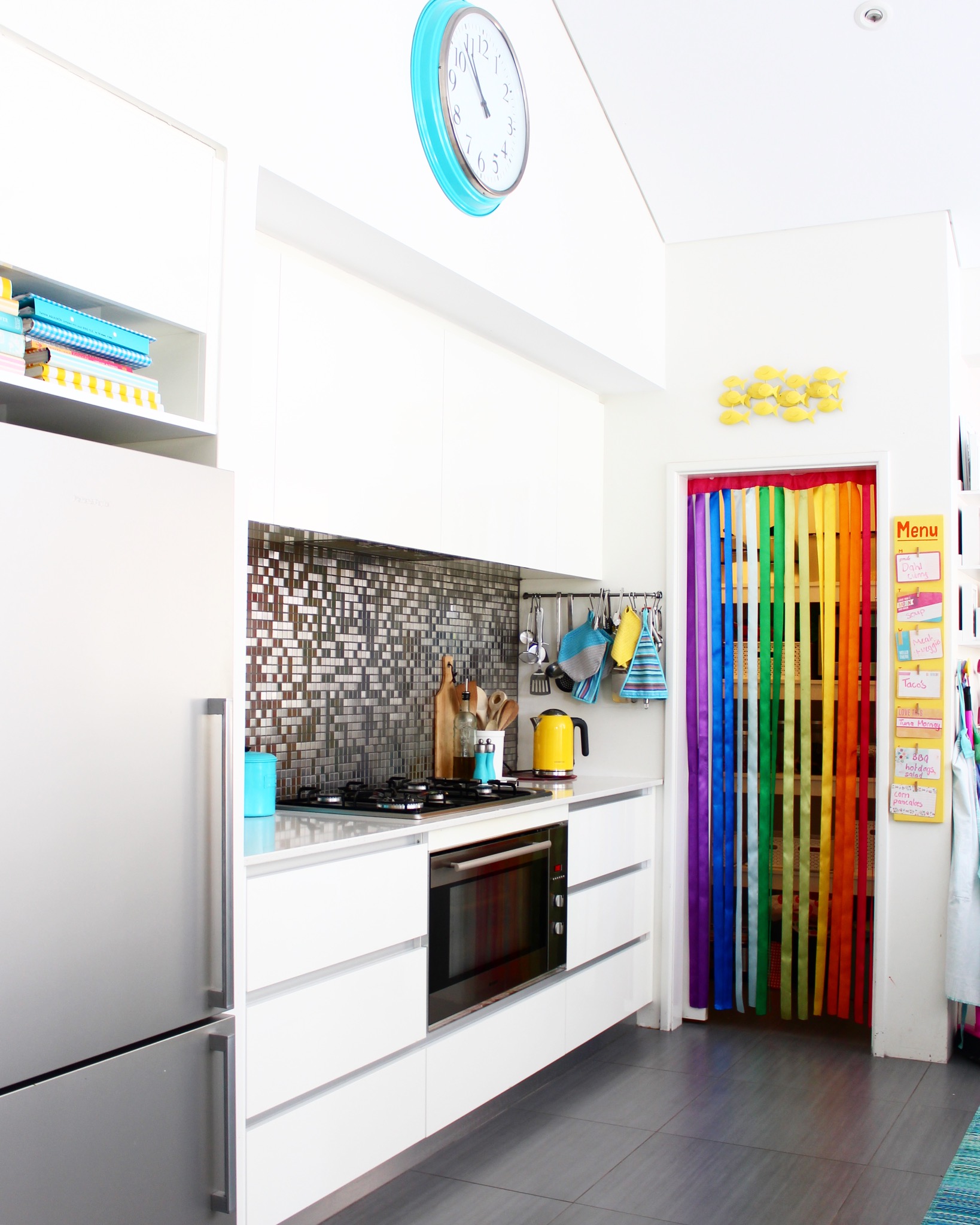 ABOVE: Even the kitchen is filled with DIY colour inspo, including this cute menu planner Barb made to keep her family meals on track.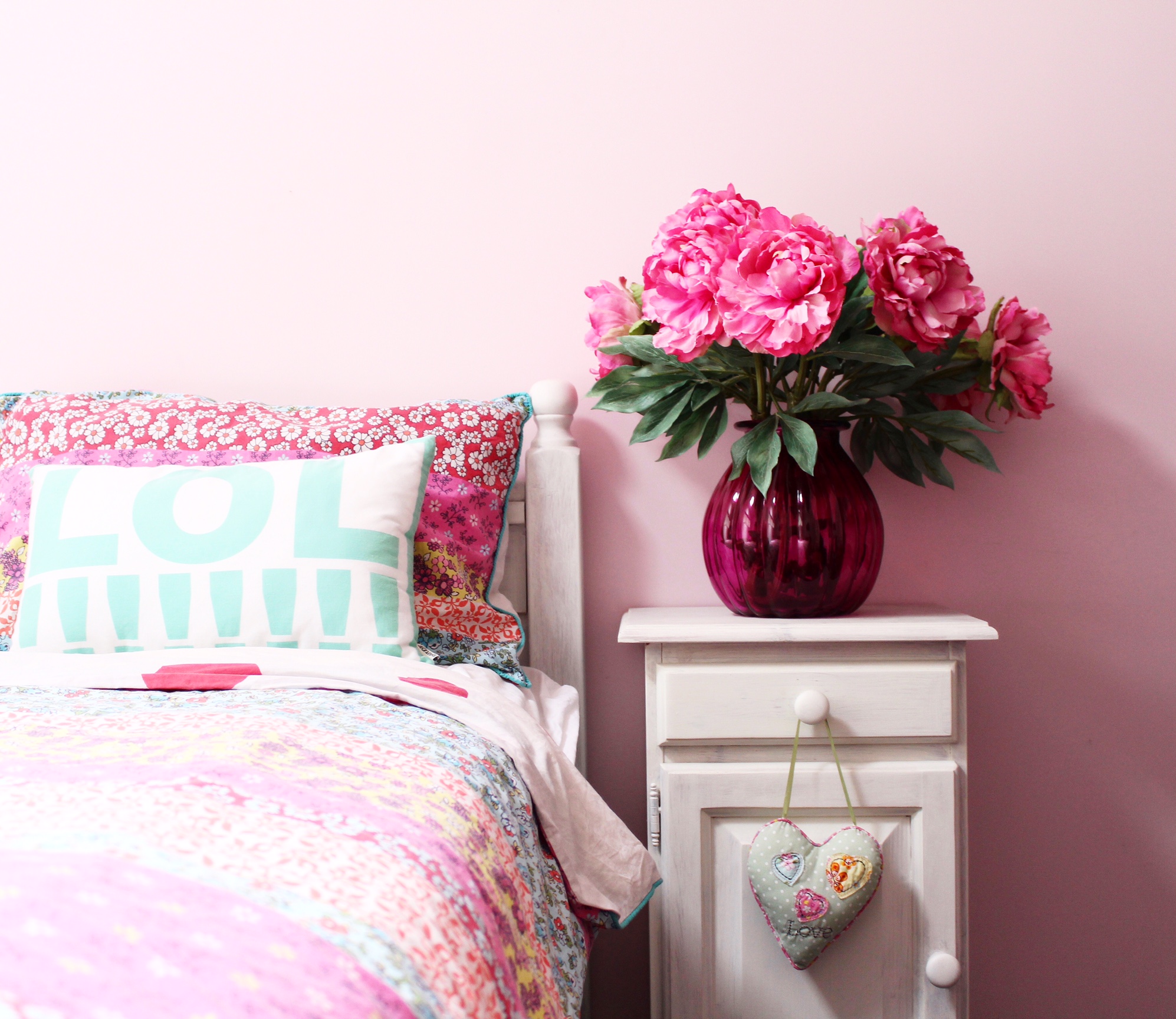 ABOVE: Barb is not afraid to update old furniture or to experiment with colour. This old bed was once dark brown but the white coat of paint injected new life into once dated furniture.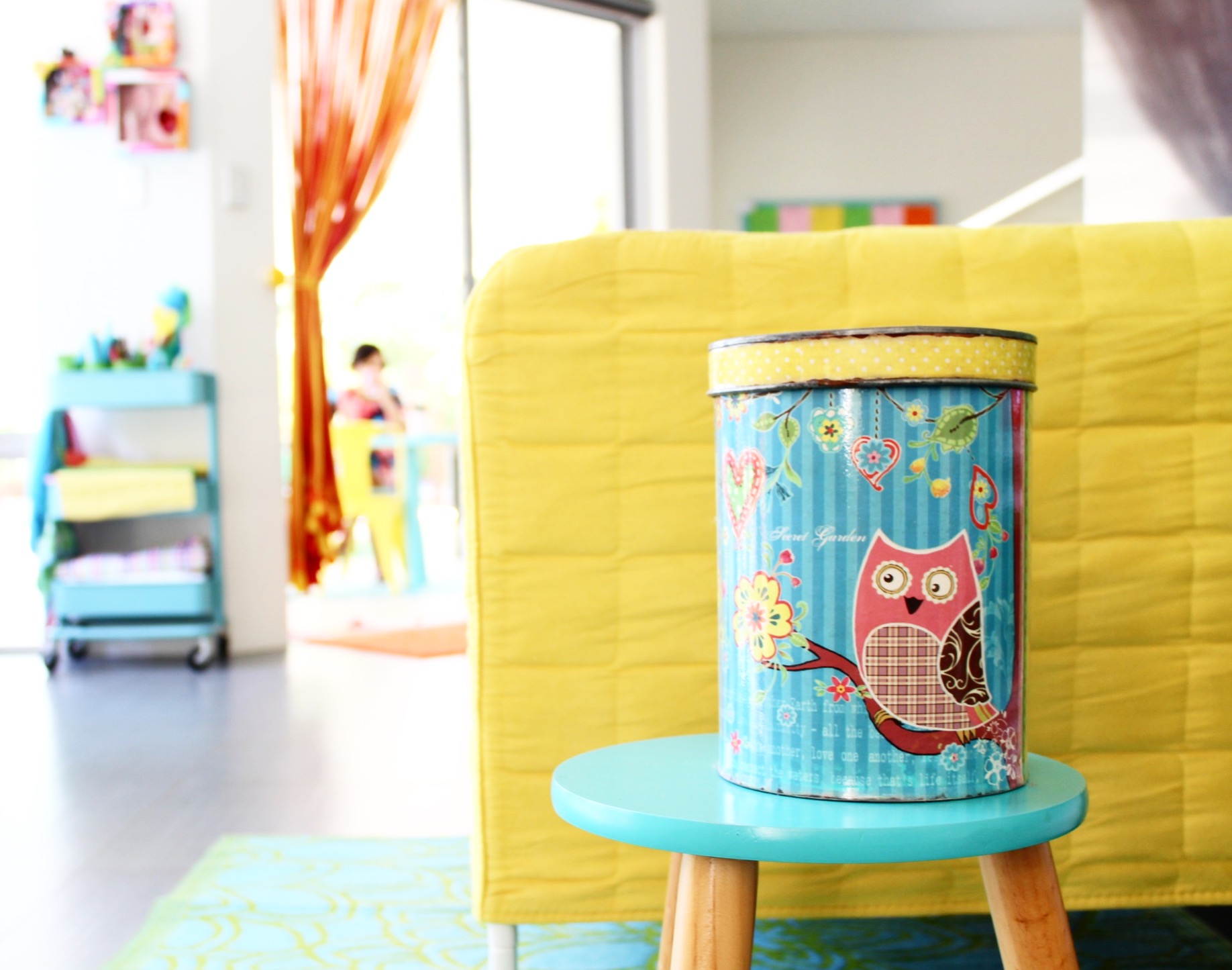 ABOVE: Vintage trinkets are found scattered throughout Barb's home. Great for storing those little lego pieces her boys love to build with.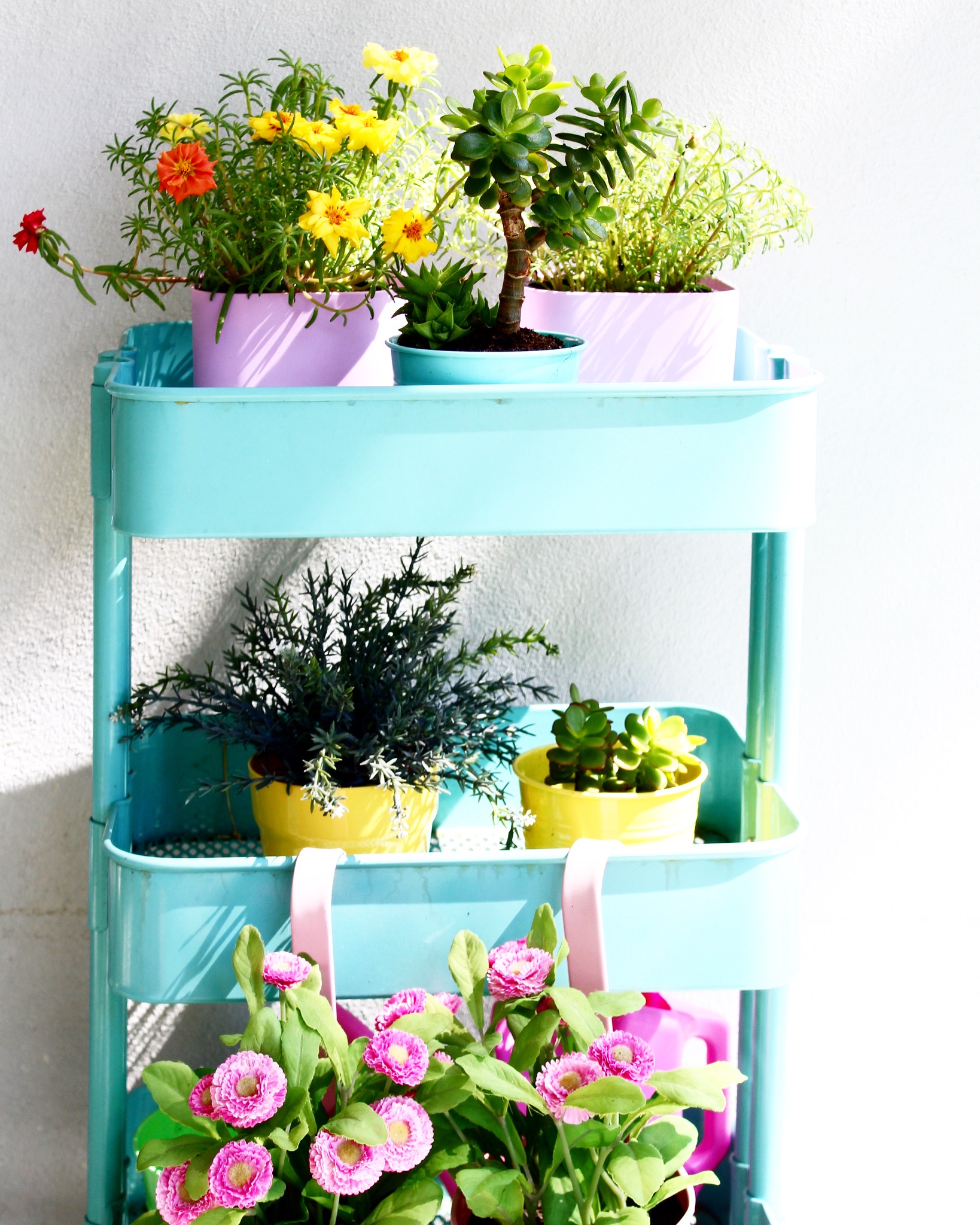 ABOVE: Big IKEA fan, Barb finds innovative and creative ways to use all of her ikea products, like this transportable flower garden.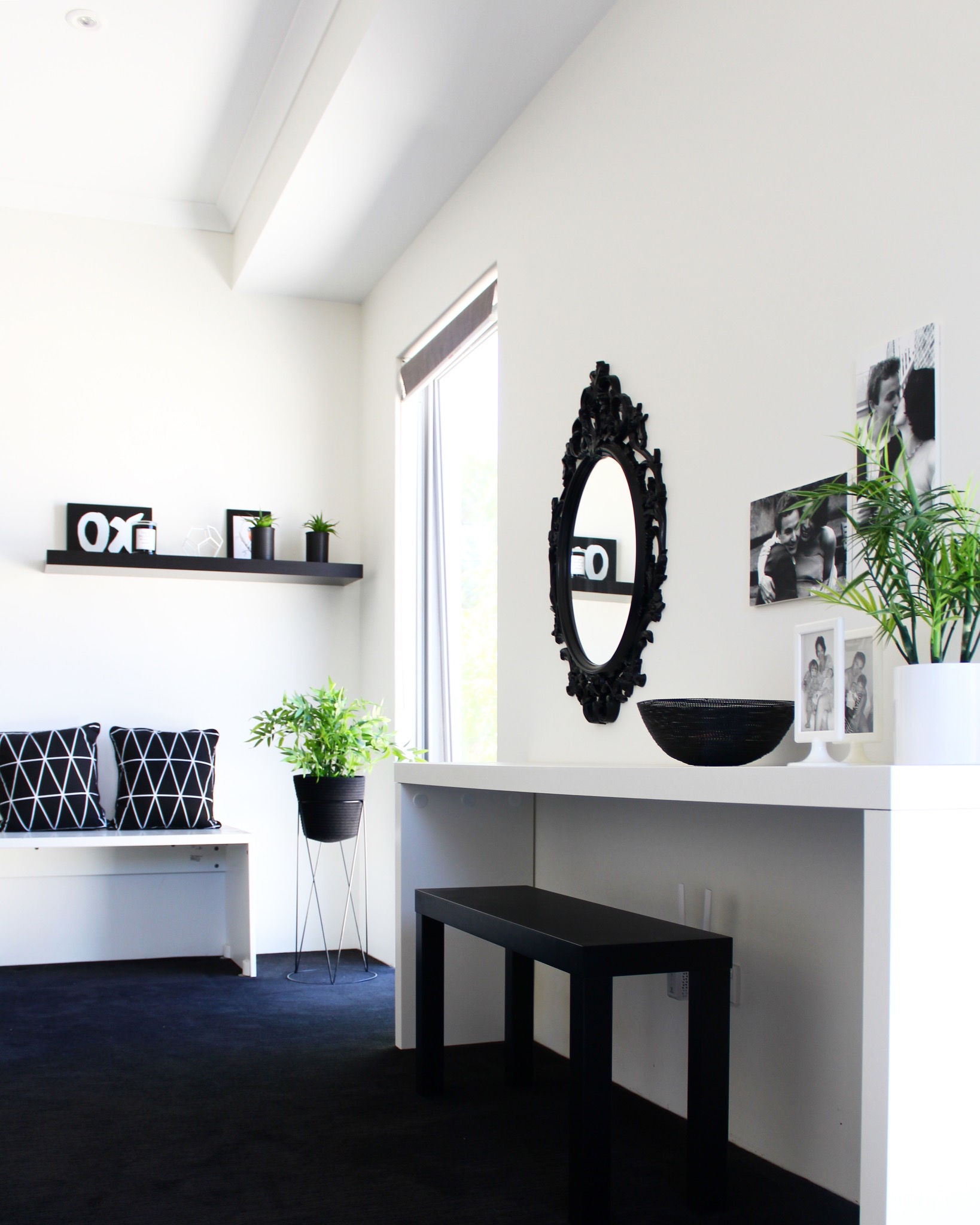 ABOVE: After a busy day juggling work, family and home life (which Barb seems to do so effortlessly – tips please?) this colour loving interior friend of mine settles down in her much more subdued monochromatic bedroom. The perfect place to pause on life before waking to a brand new day.
For more interior inspo you may like to check out this popular post of Instagram Stylist MEL Zag's nursery tour HERE!
Hope you enjoyed Barb's beautiful abode as much as I do.
Bye for now, love ness X