SUPER SIMPLE BOOK WEEK COSTUME IDEAS FOR TIME POOR, BUSY AND STRESSED OUT MUMS (aka, me during book week)
BOOK WEEK – So, we survived book week. Just.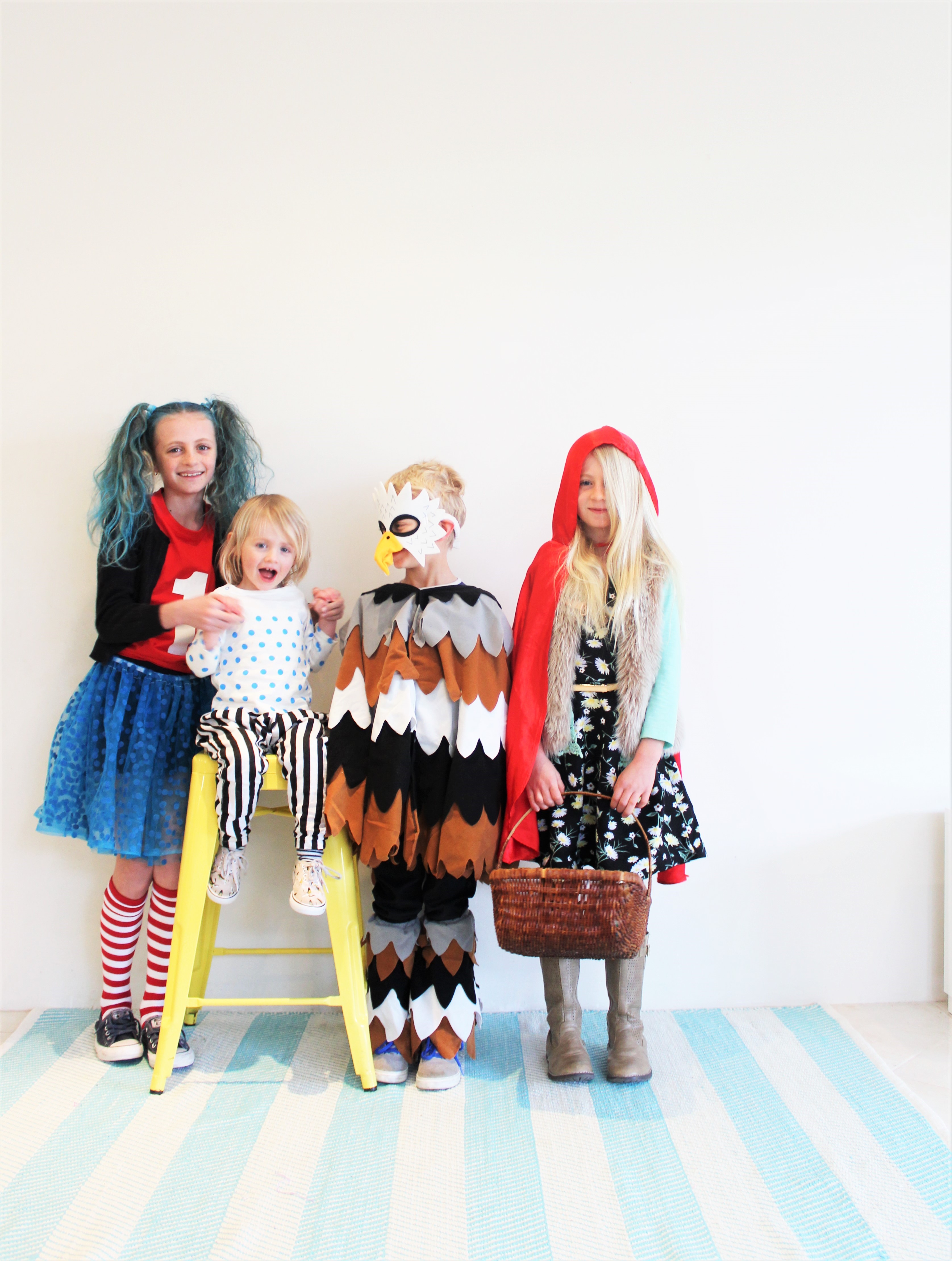 Lucky for me I really only had to make 1 outfit, and a thing or 2. So today I though I'd post about the characters my kids dressed as for this year.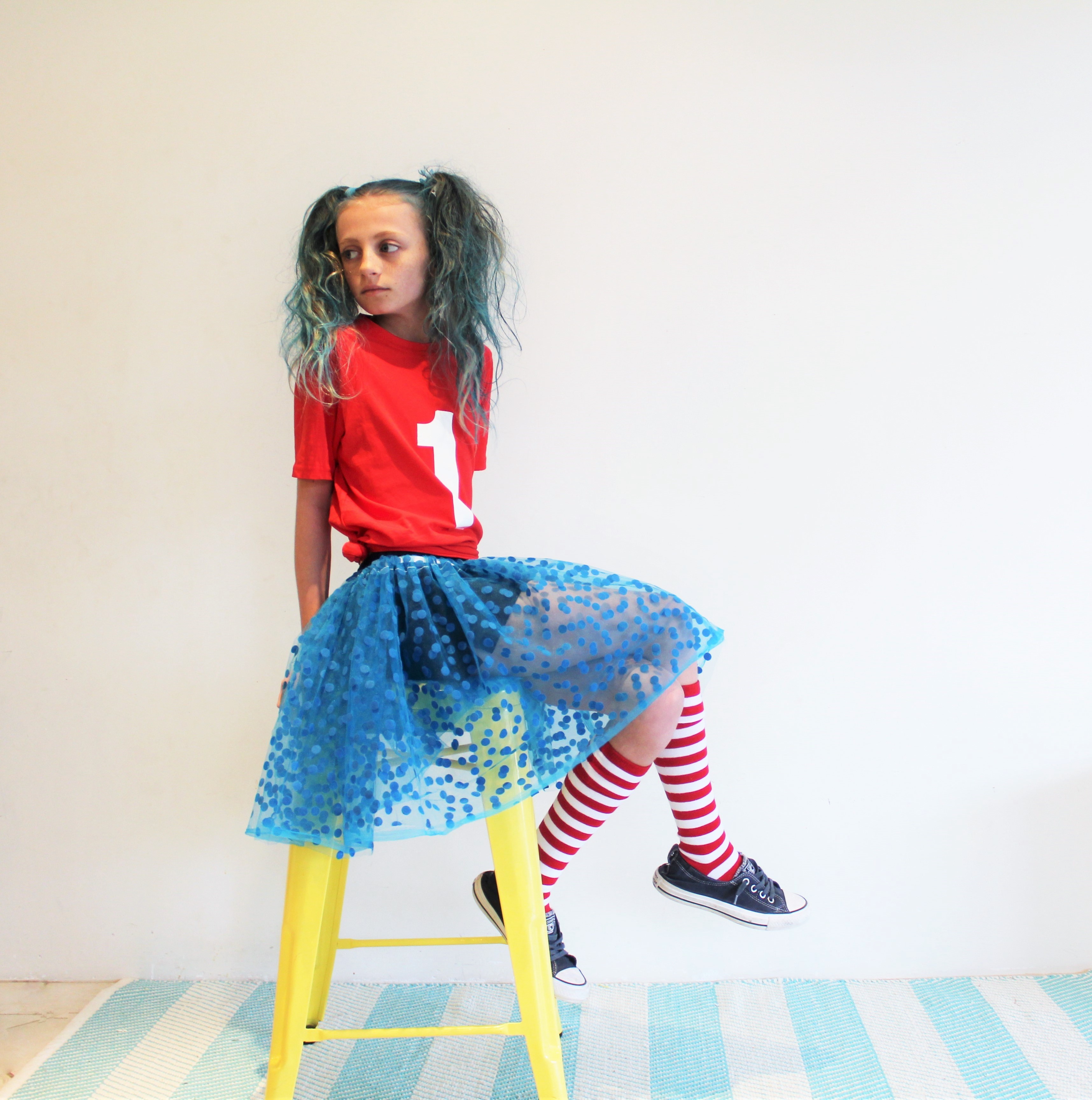 Summer – aged 10.
Character – Thing 1 (and thing 2).
Total cost – less than $25 each.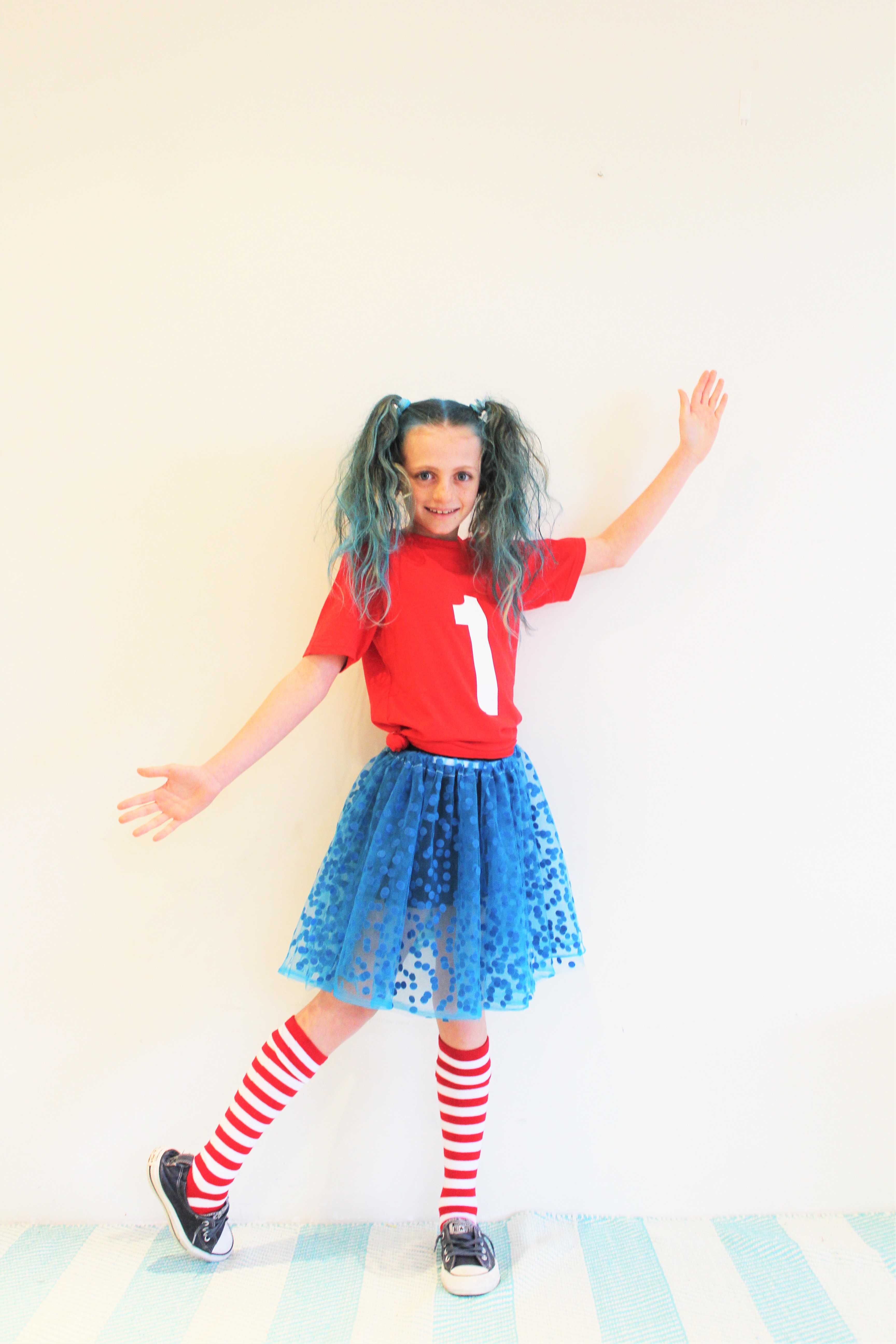 Skirt – made from spotlight fabric (on special) so I made two skirts (one for Summer, one for her her friend) for only $4.00
Socks – I brought quality striped knee highs – they were $9 each (most expensive part) but since it was freezing cold, I wanted something nice and thick, warm and comfy.
Tee – Red t-shirt was $3.50 from Big W, added an iron on transfer from spotlight for approx $4.50
Hair  – blue hair spray from Red Dot -$3.99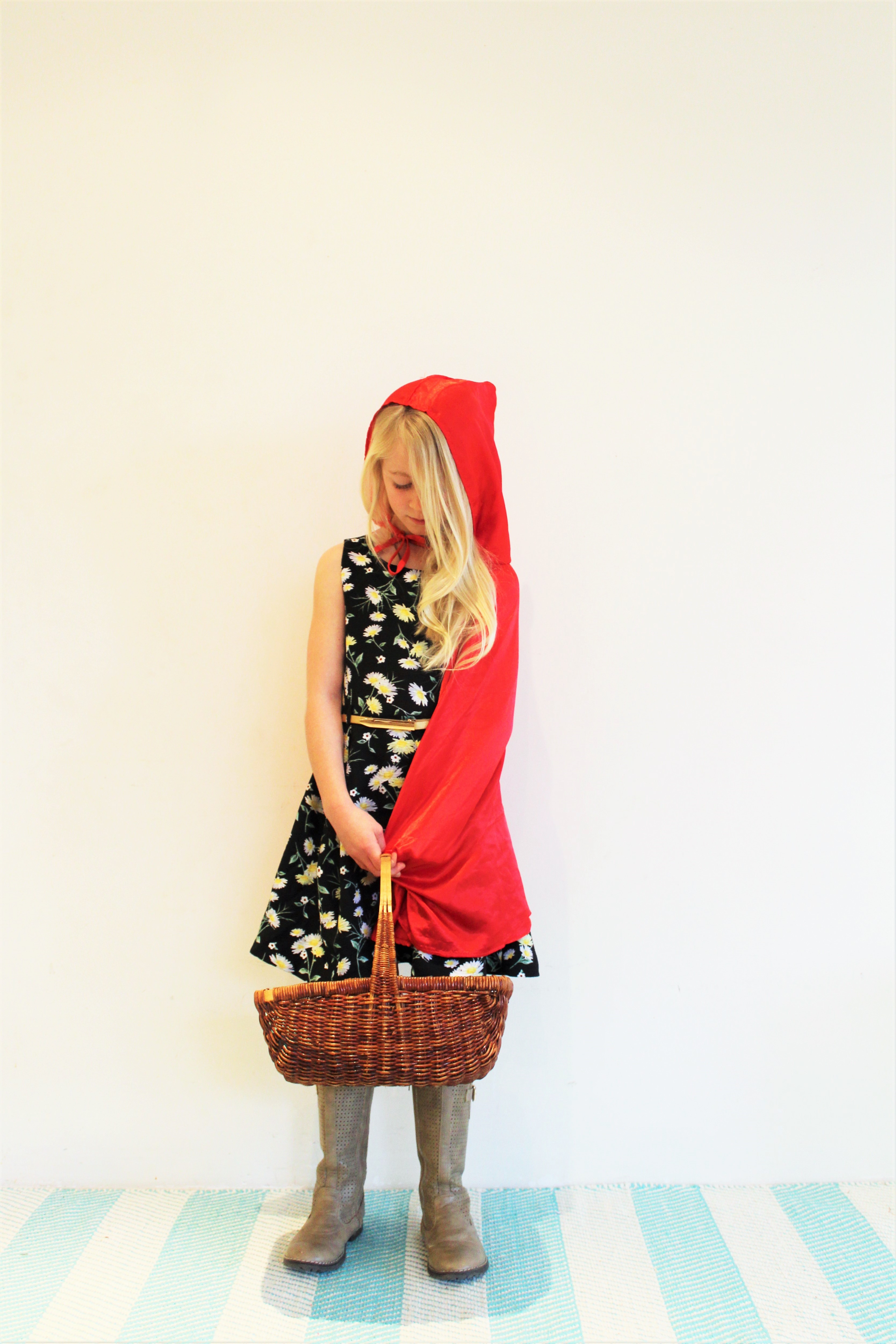 OCEA: Little Red Riding Hood
Now this is a fave for any time poor stressed out parent. All you need is to grab a metre of red fabricant find an old basket from a thrift store or op shop. Just paid it with a dress and a some boots, throw in a few apples and a packed lunch and you are set!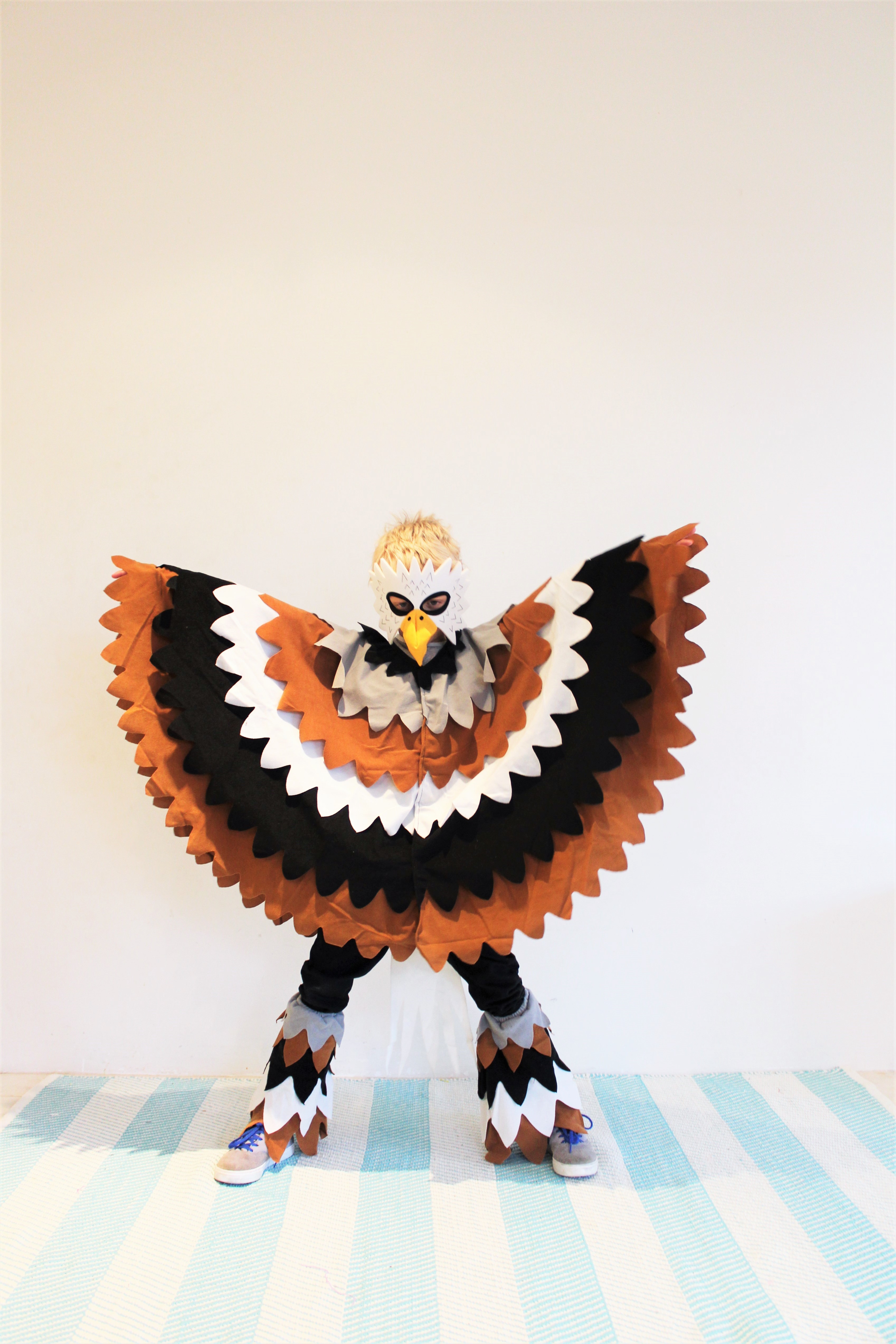 TOBY: The owl from…. in reality I didn't quite know, lucky there are a few books with owls in it (which I know kind of  defeats the purpose of dressing up as your favourite character). But when you are time poor, frazzled and in a book week panic, this IKEA costume was a definite life saver. And it looked pretty cool too.
ABOVE: book week ideas, if you are really stressed, just hunt through the dress up box!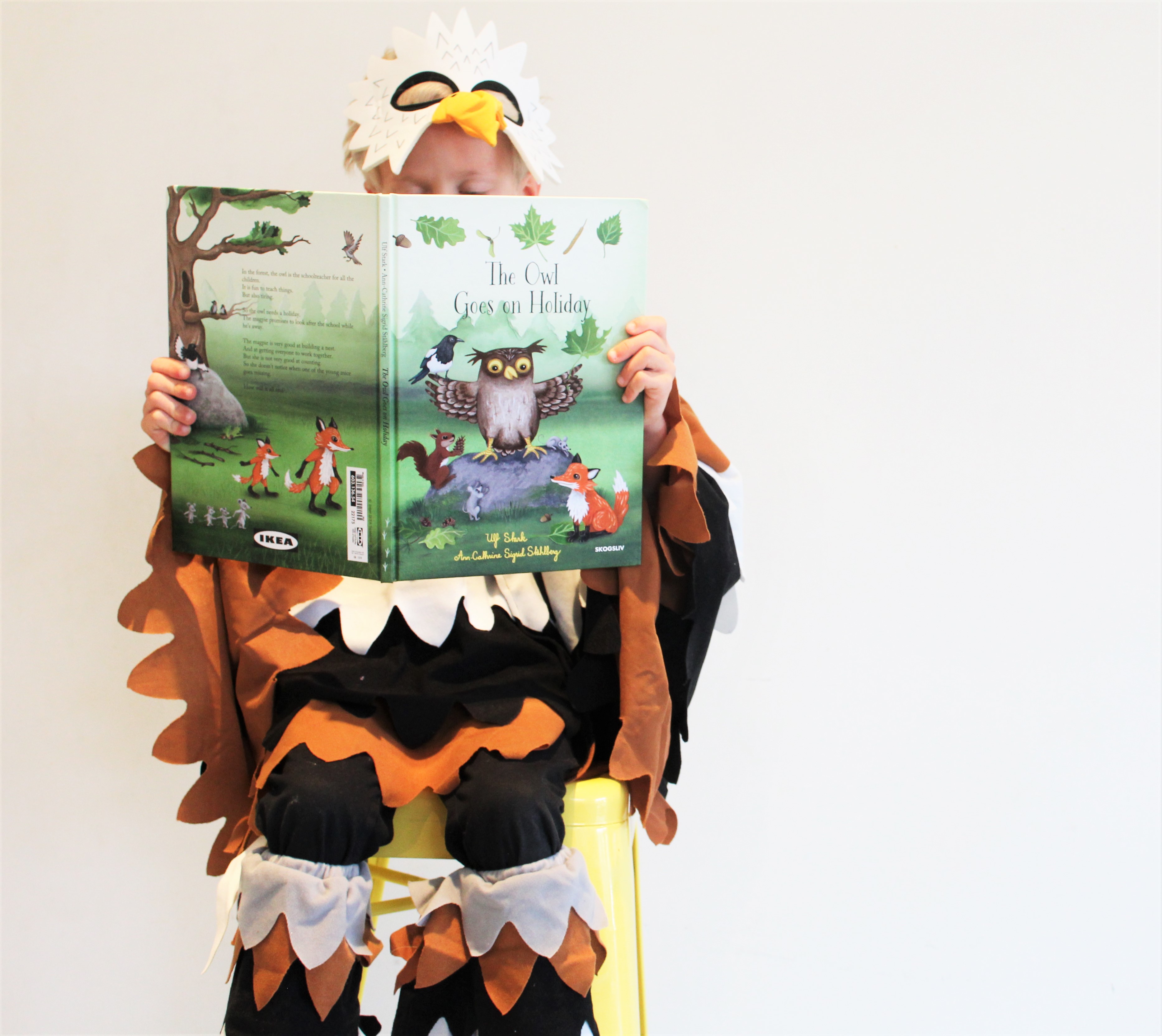 ABOVE: And we have a book!
ABOVE: a little coloured hairspray adds to the book week costume effect (great to store a few cans away for those OMG what am I going to do moments).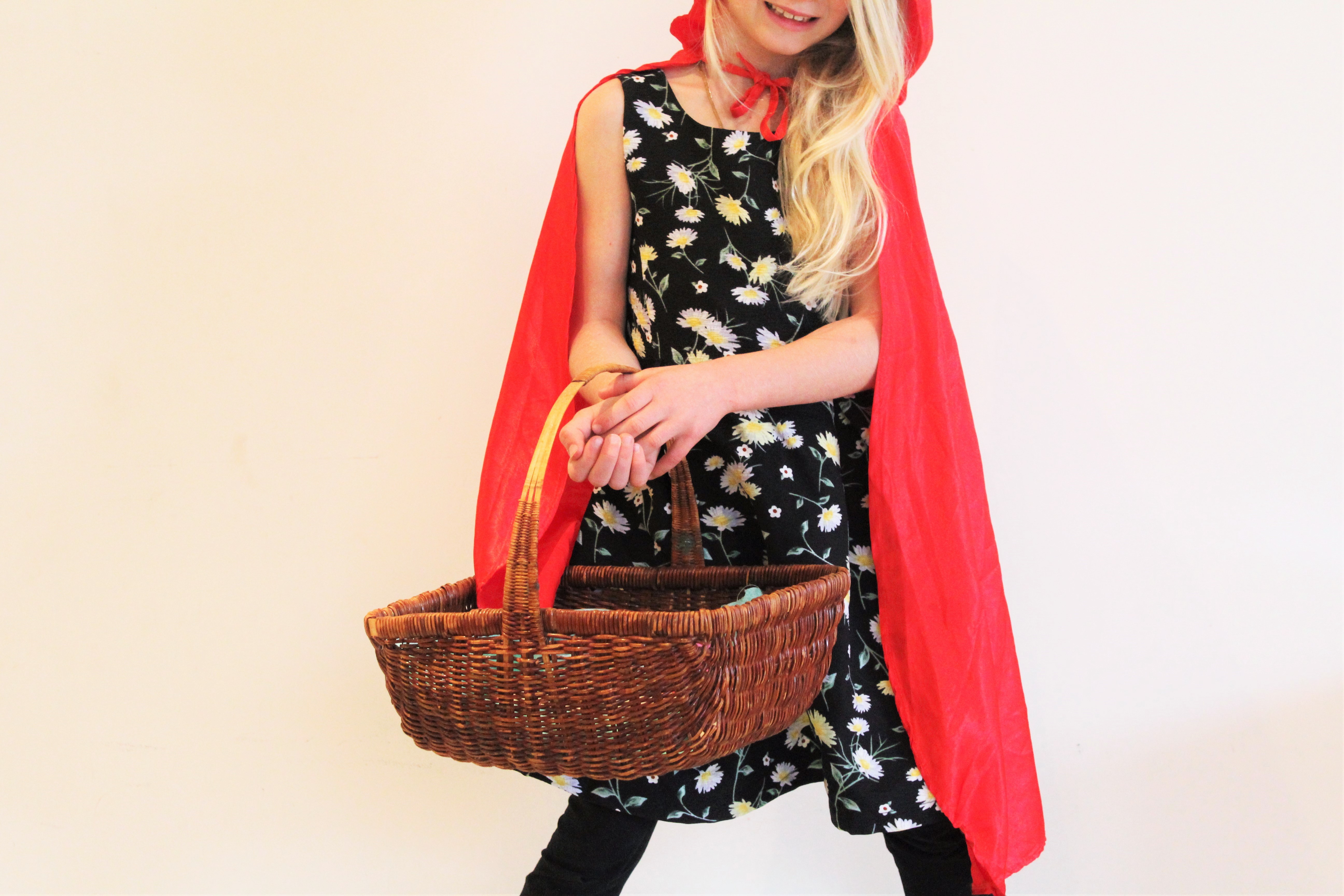 ABOVE: This basket has done the rounds in our house, first summer (way back in  year 1) and now Oceanna. In a few years I guess it will be Indi's turn.
ABOVE: Making this skirt for Summer's book week costume only cost approximately $4.00!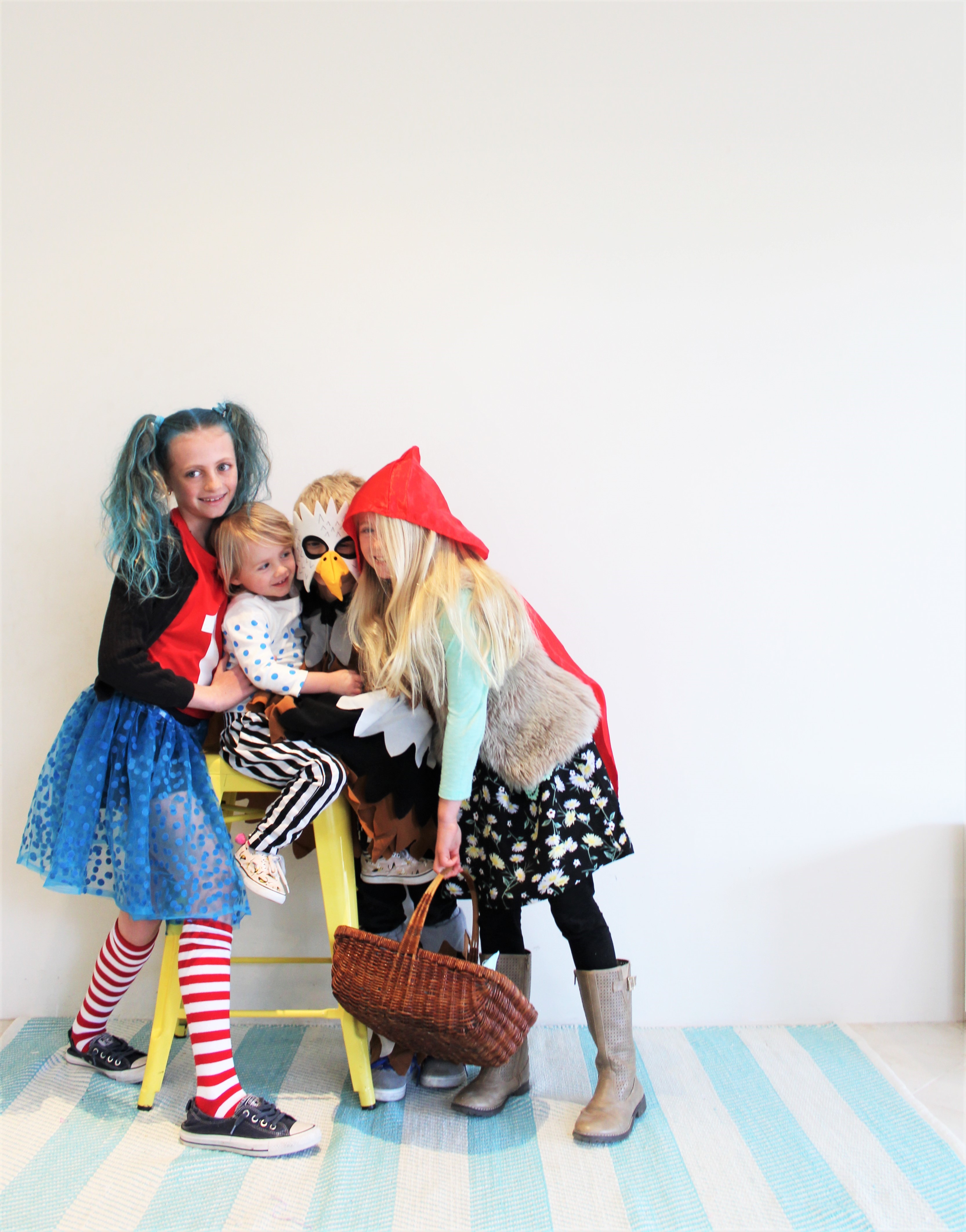 ABOVE: all four little book weekers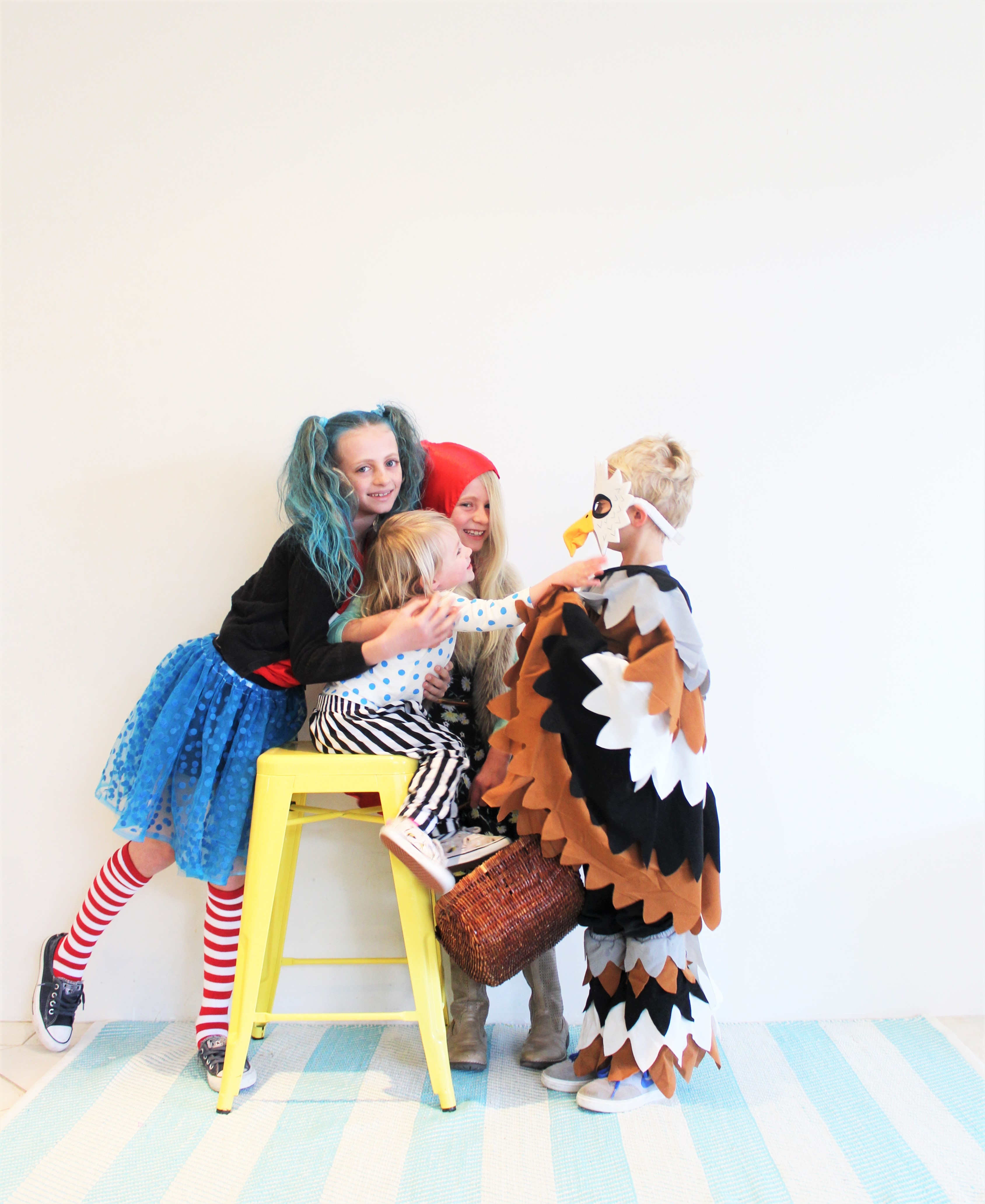 and again…
ABOVE: this owl costume – was just too cute!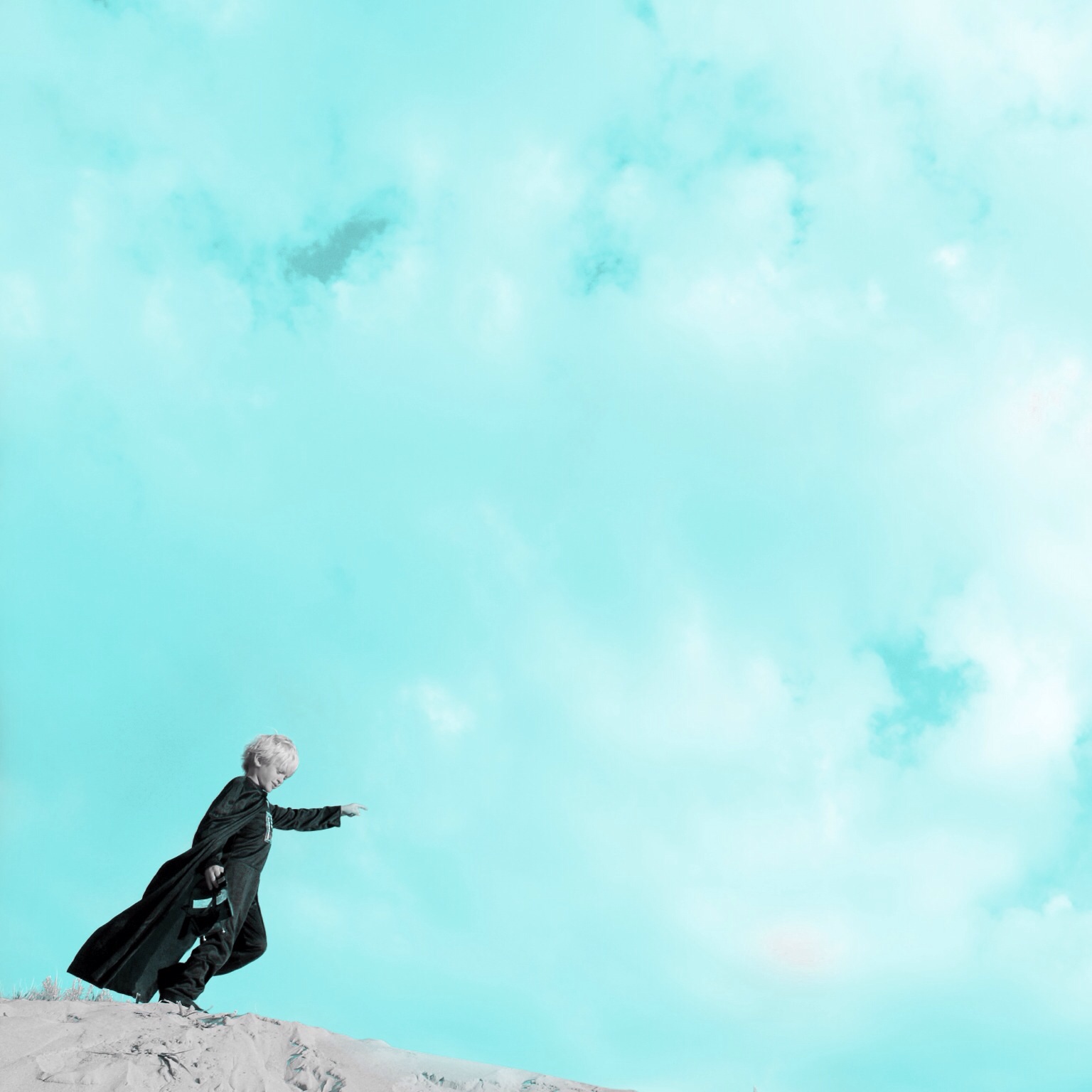 ABOVE: an old pic of Toby, dressed as his fave Star Wars character, the one from the book of course, not the movie 🙂
Other AMAZING book week costume ideas I have seen in my years of teaching are:
Mr Strong – make a few cardboard weights, dress in Mr Strong's signature colour tee (or adapt for any Mr Men fave).
Hansel and Gretel – This is one I must try one day. Use an old box and make a basic house shape. Paint white, then decorate with all kinds of colourful candy creations. Once complete, cut out holes for arms and you are in book week costume heaven!
Cat in the hat – all you really need is a big cardboard hat, or make a hat shape and use a pop-stick to hold it up, simple!
King, Queen or Princess Foil Crown – just make a basic crown, cover it with foil and add a few gems or print out a few flowers and attach.
The classic fairy – again, the ultimate time saver for busy mum's. I mean, honestly, what little girl would;'t live to parade around all day in their favourite fairy costume! Win Win!
Captain underpants – a classic that always seems to generate a few book week giggles. And oh so easy!
Make it – paper plate masks are a great way to do a little book week DIY. Just choose your character and hit up google search for a few DIY paper plate craft ideas.
I will keep updating this post every year with more pics of what my kids get dressed up as.
Love Ness X