Simple ways to add colour to a colour to a child's interior space…
It's no secret that I love a bit of colour. I have tried (and failed) on many occasions to go monochrome for my children, but colour just seems to find a way to slowly creep back in. But it's bright, its colourful and the best bit for kids…  it's bucketloads of fun!
So today on the blog I thought I'd share a few of my favourite and super easy ways to add a splash of colour to your own child's bedroom.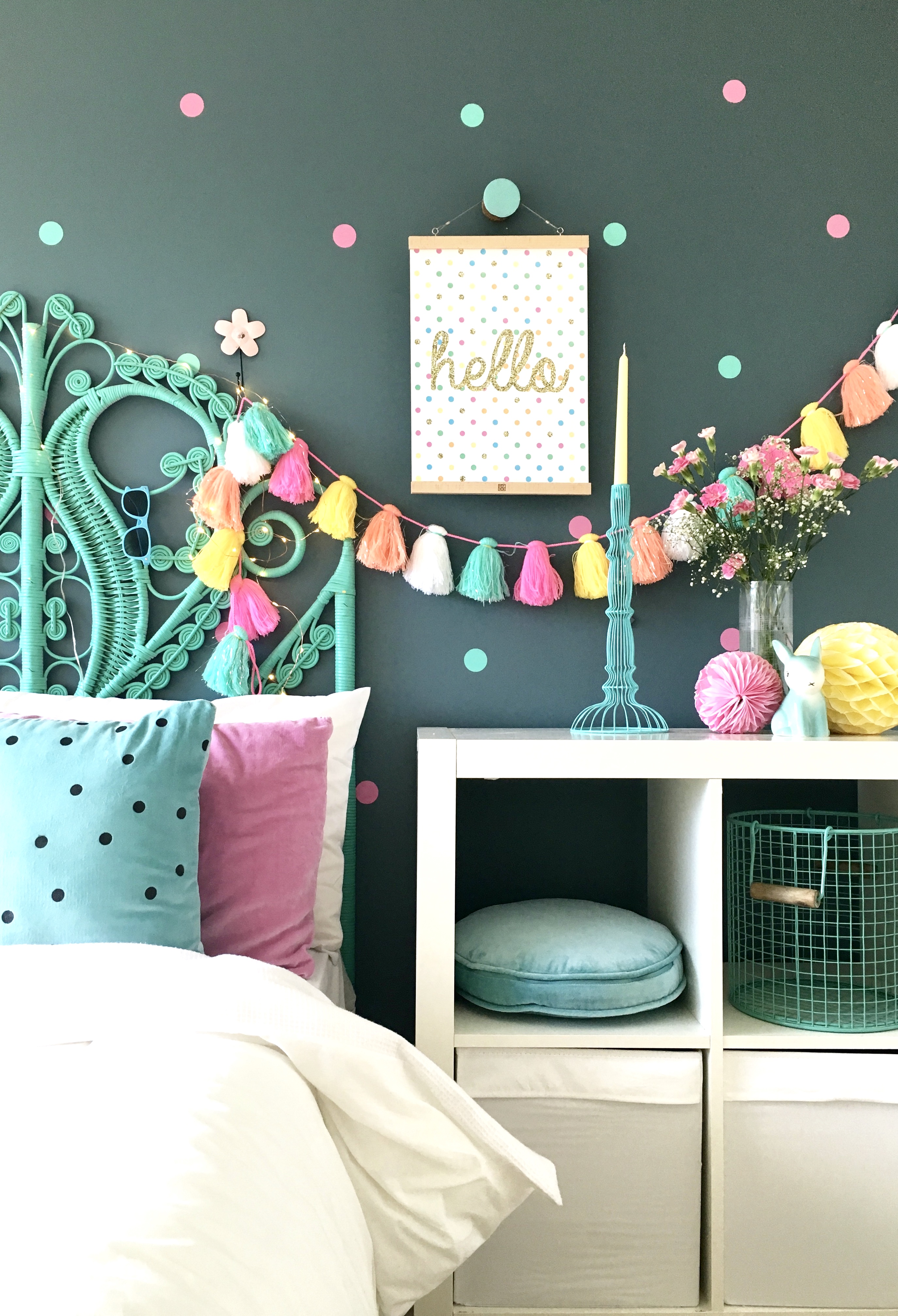 Pillows are your best friend – Whether it is a throw pillow, a colourful pillow-case or even a fave old tee or dress that can become transformed into a cushion cover, a pillow here or there is one the simplest ways to add an instant colour splash.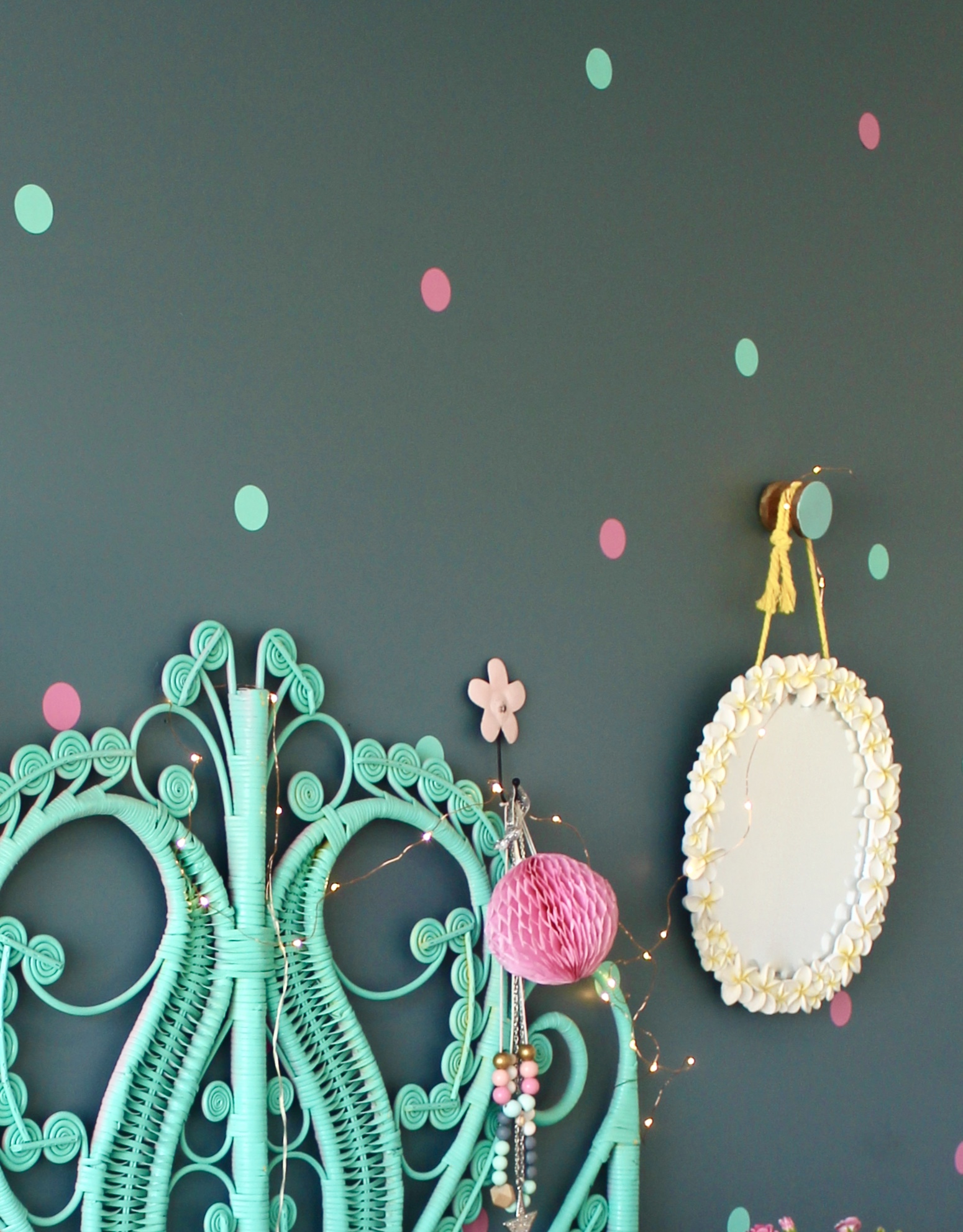 Invest in some decals – Decals are such a cheap alternative to wall paper and the way they can transform a space is AMAZING! With so many styles, colours and shapes the possibilities are endless.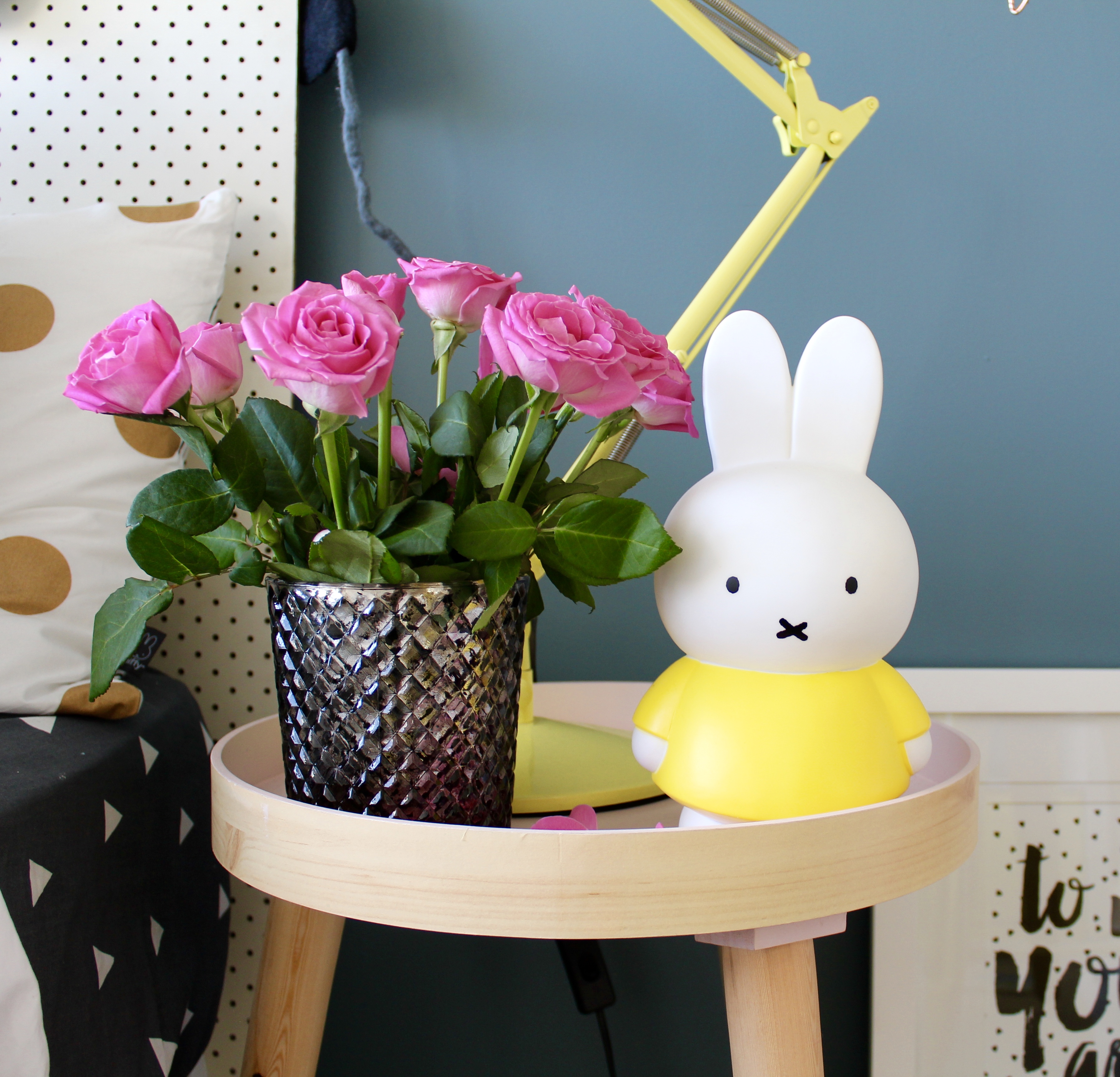 Flowers brighten any space – Add an instant colour pop and breathe some life into a space by adding a flower or two. You don't have to go super elaborate or overly expensive either. The flowers I used in Summer's space were a simple $8 bunch from the local supermarket. It makes for a real nice surprise to treat your daughter to her own little bunch once in a while.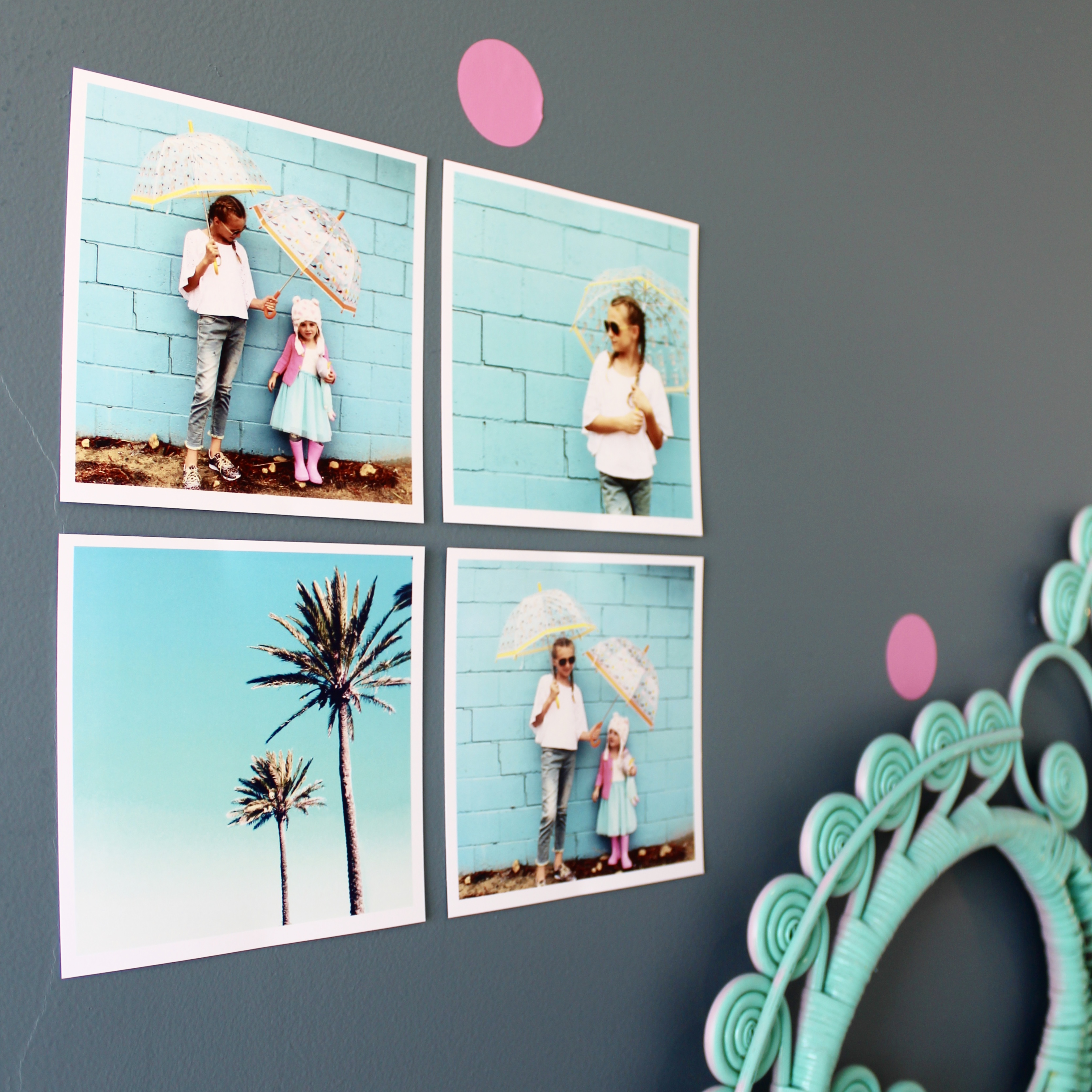 Print your favourite snaps – One of my favourite ways to inject colour AND personality into a room is to add some personalised photographic prints. It you want them to compliment the colour scheme of your child's room or your own interior look for large coloured wall and take a few family snaps.
If walls are not your thing, visit a place you all love as a family such as a park, beach or river. You don't need a fancy camera, some of my best photos have come straight from the iPhone. You can edit them then and there and use an app such as pocket prints to print and order from the comfort of your own home.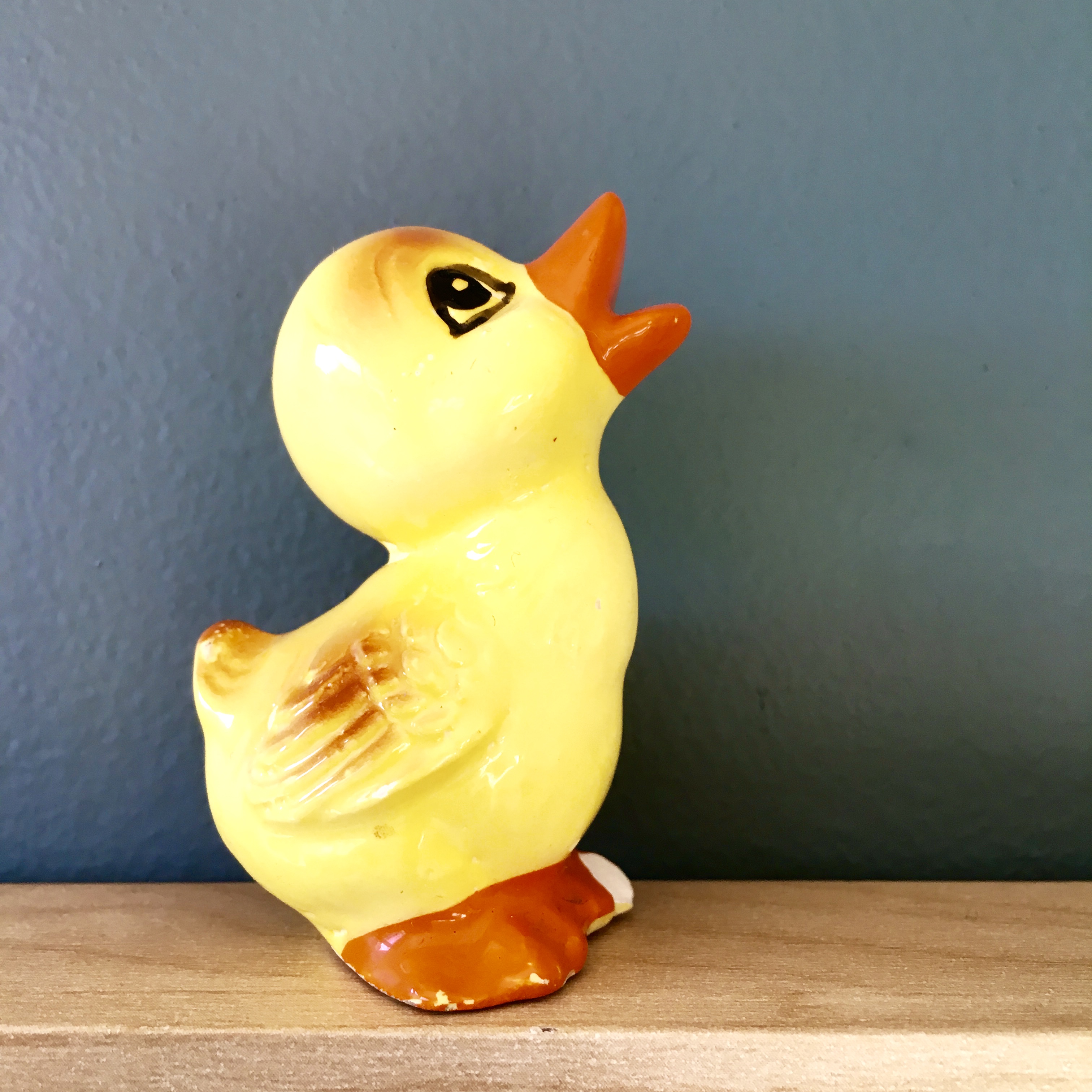 Add little touches of love – Sometimes it's the little things that makes a space not only colourful, but also meaningful. Now that my eldest daughter is more responsible, I have given her one of my late mother's much loved little yellow ducks. While it may be tiny and cracked, these little imperfections of something that is over 30 years old add more character and meaning to a space than anything glossy and new ever could.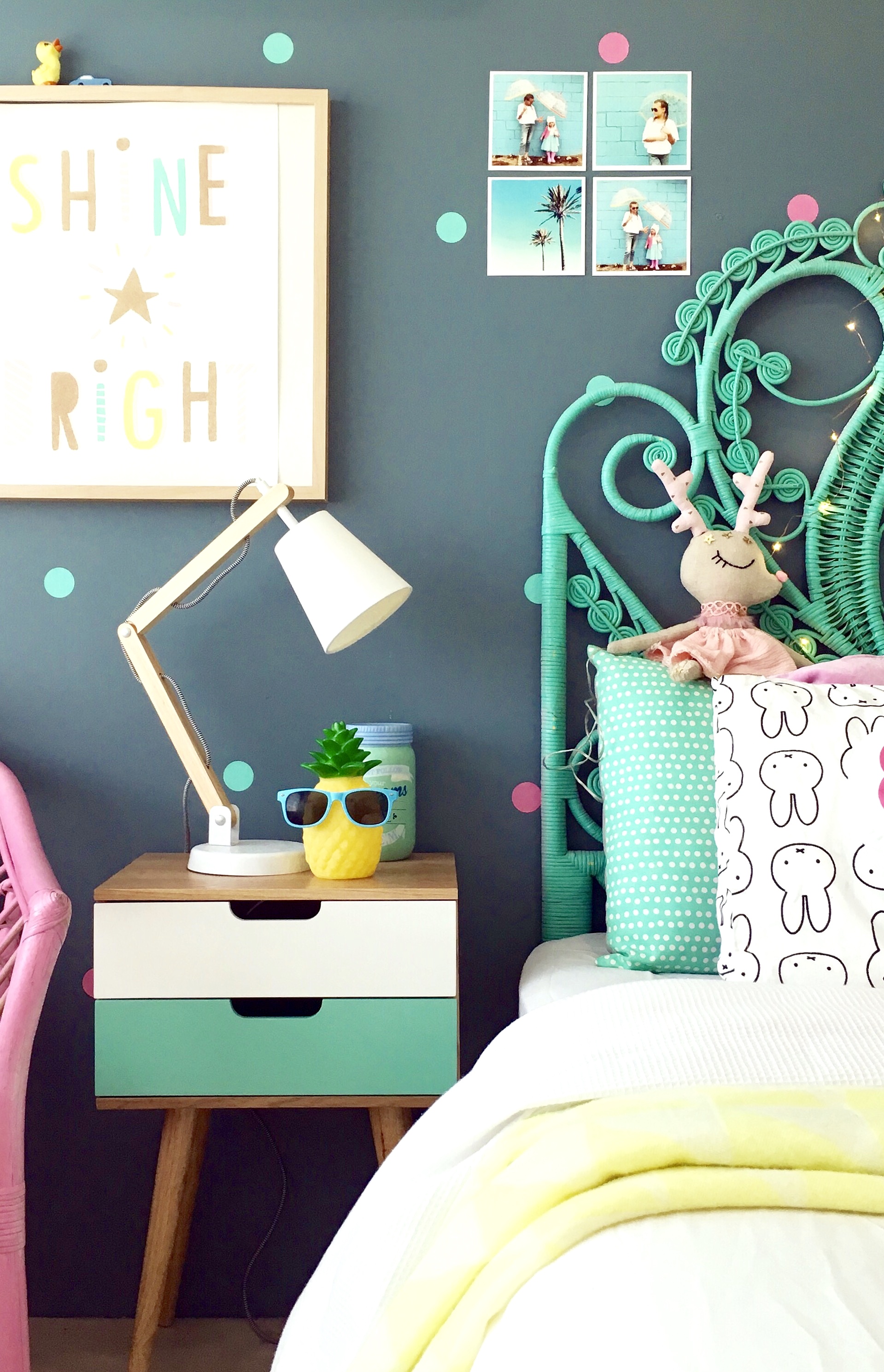 Layer a throw on the bed – Not only can they add a pop of colour and extra warmth in the cooler months, but throws can also add a great textural element to a child's bedroom. I am always putting my throws on rotation, and because I buy throws that suit the colour scheme of our home they can move from bedroom to lounge with ease.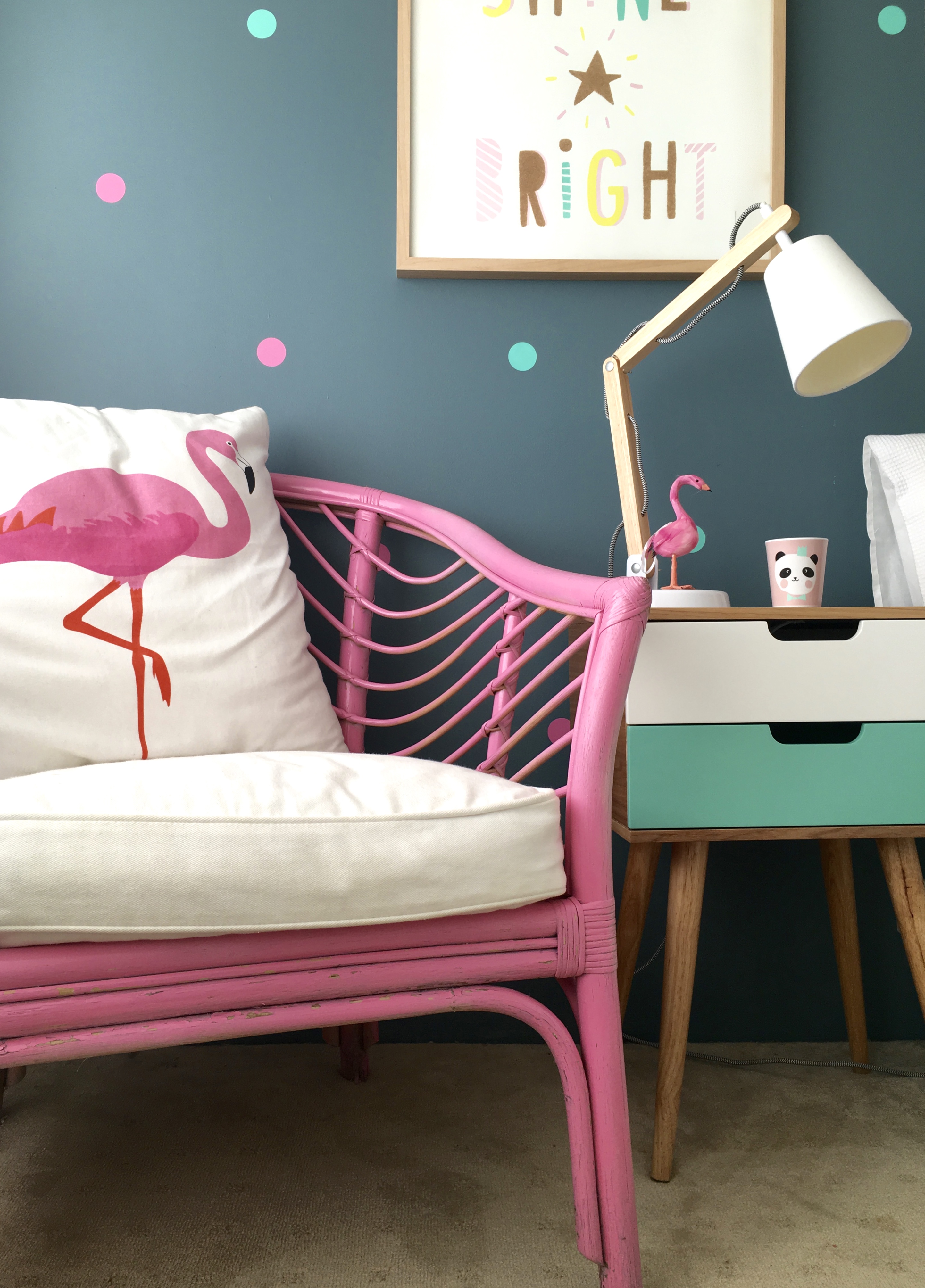 Don't throw it away before you spray – Spray paint can totally transform a piece of outdated furniture in an instant. It works especially well on wooden or cane furniture. If you don't own any but would like to add that pop of colour with a statement piece of furniture trying going to your local thrift stores, or start searching on second hand sites like gumtree. The pink cane chair featured in Summer's space was an unloved gumtree find for $15. A quick spray and a base cushion made for a whole lotta up-cycled fun!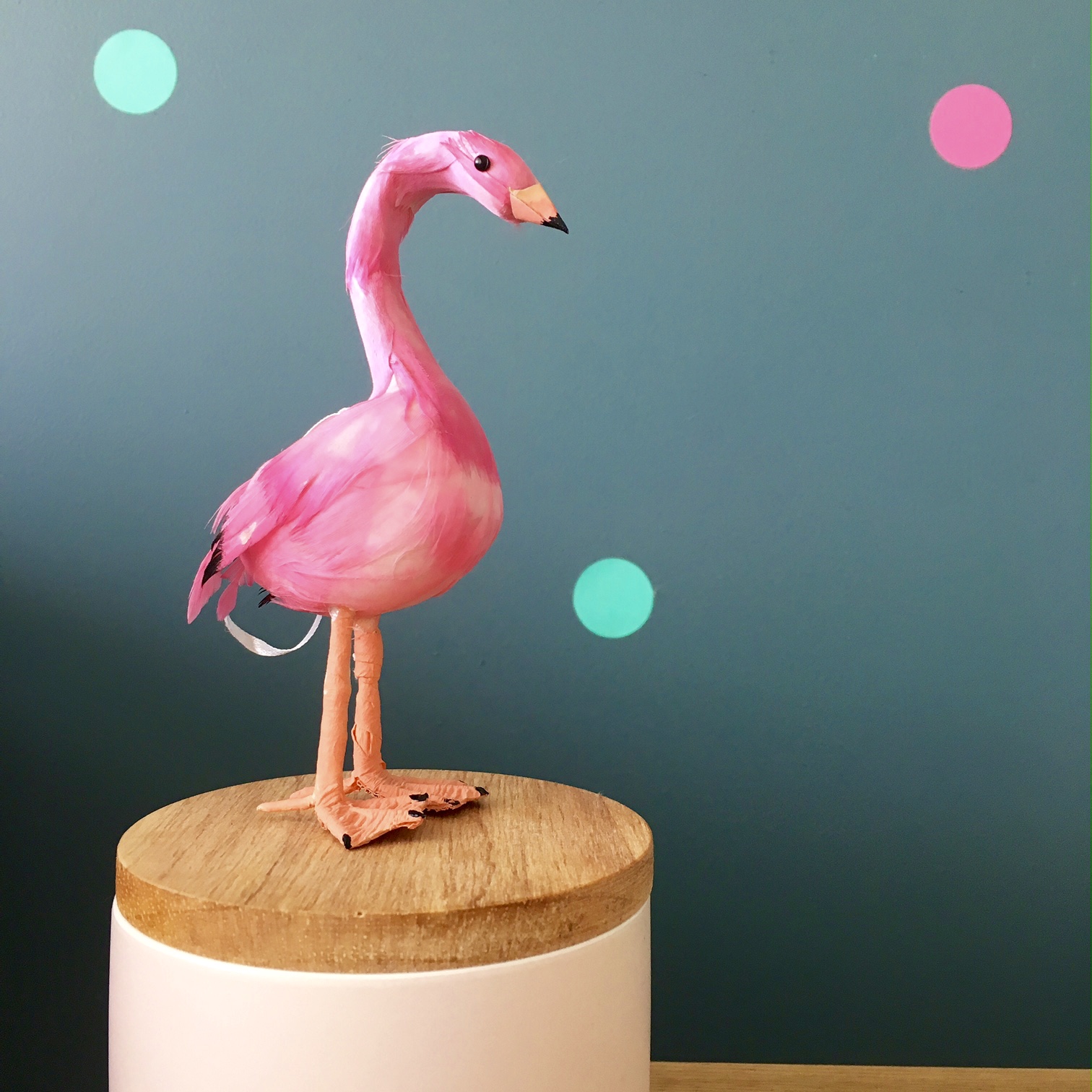 Think outside the box – Don't let a 'label' detract you from possibility. Party decorations, Christmas decorations (like the flamingo above), helium balloons, shelving brackets, if you like it and it works, use it!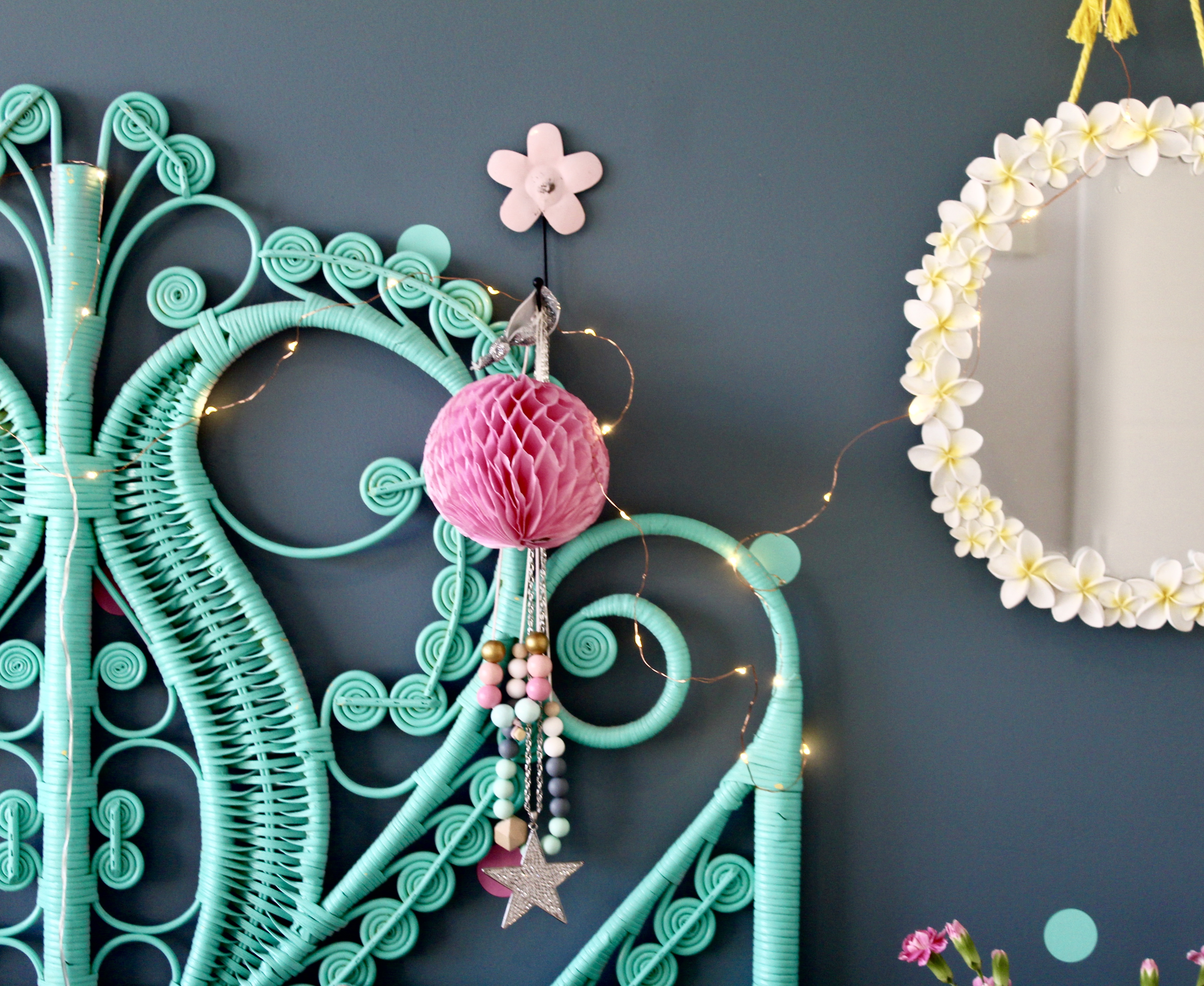 Add some wall hooks – Adding wall hooks to a room not only lends it's self for open storage possibilities, but it also adds another possible area to inject colour. By using wall hooks to display special items of clothing, it creates a simple yet very effective way to subtly inject some of your favourite colour and texture (think embellished tulle skirts or textured wooden knits) into a space. You don't need to limit this to clothing – necklaces, scarves or even hats can work equally as well.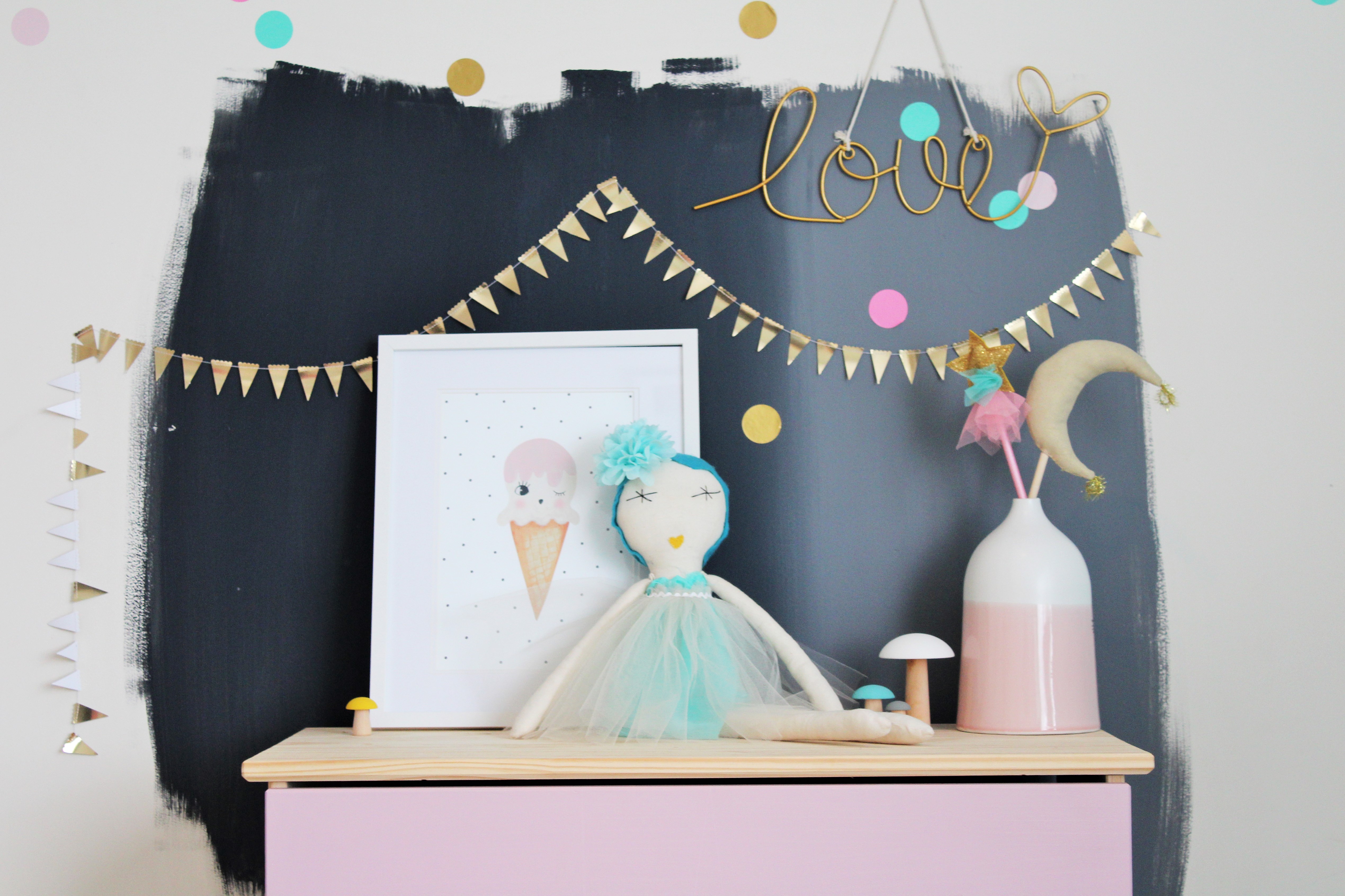 Paint that wall – I know i'm stating the obvious here, but if you truly want to make a colourful impact, try changing the colour of your child's wall. Just make sure that you do a sample test patch first, as it can look very different depending on the amount of light in a room.
When doing the sample test, prop a few of your child's items (in the colour scheme you are going for) to see if it works. If your child's favourite colour is for instance – mint, you may find that a mint wall will not actually work as there may be little to no contrast with existing decor items, and an alternative colour, like a soft pastel pink or grey would compliment the existing decor pieces much better.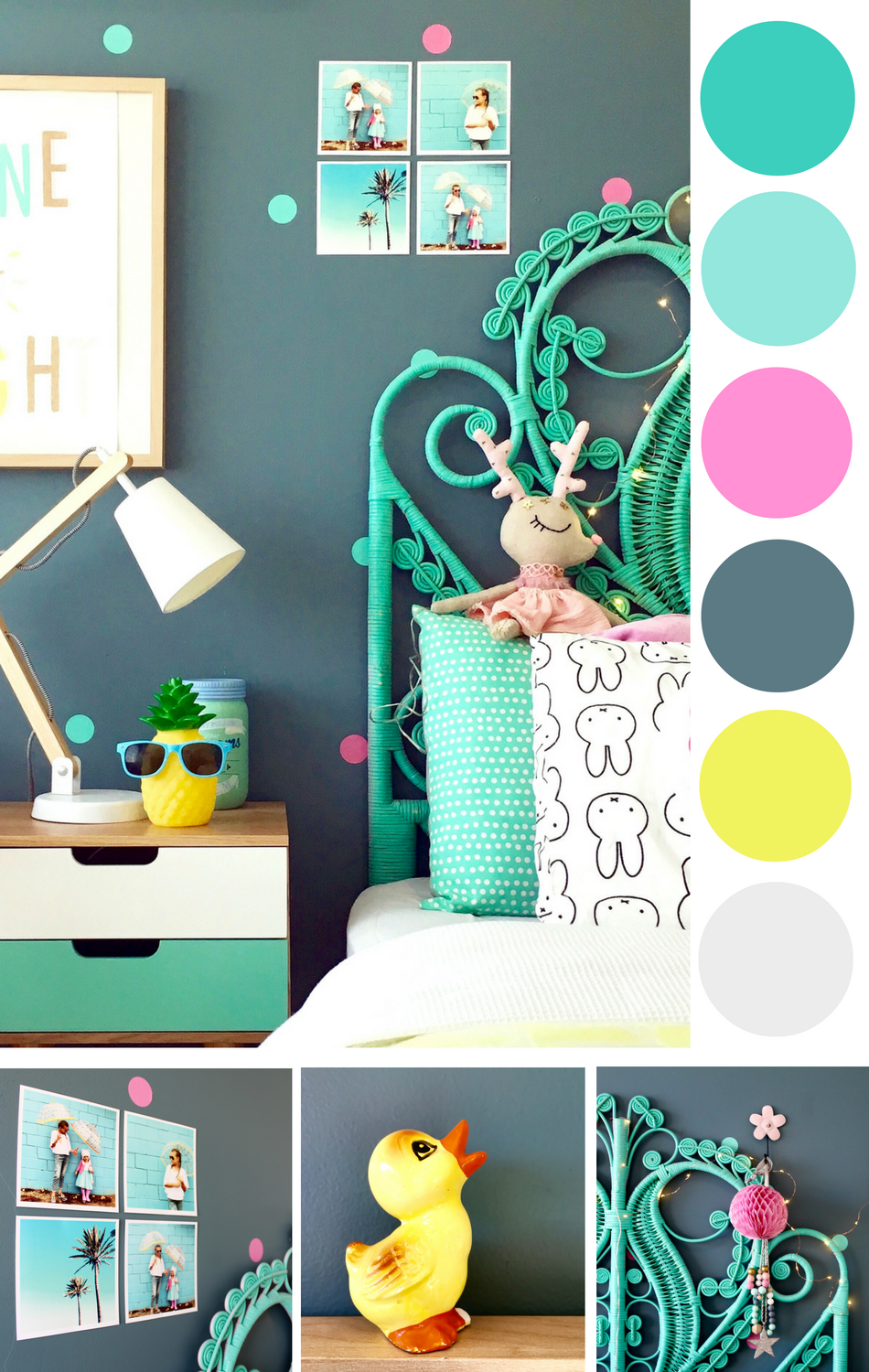 That's it from me for now, thanks for stopping by!
I hope your day is filled with happy!
Love ness X